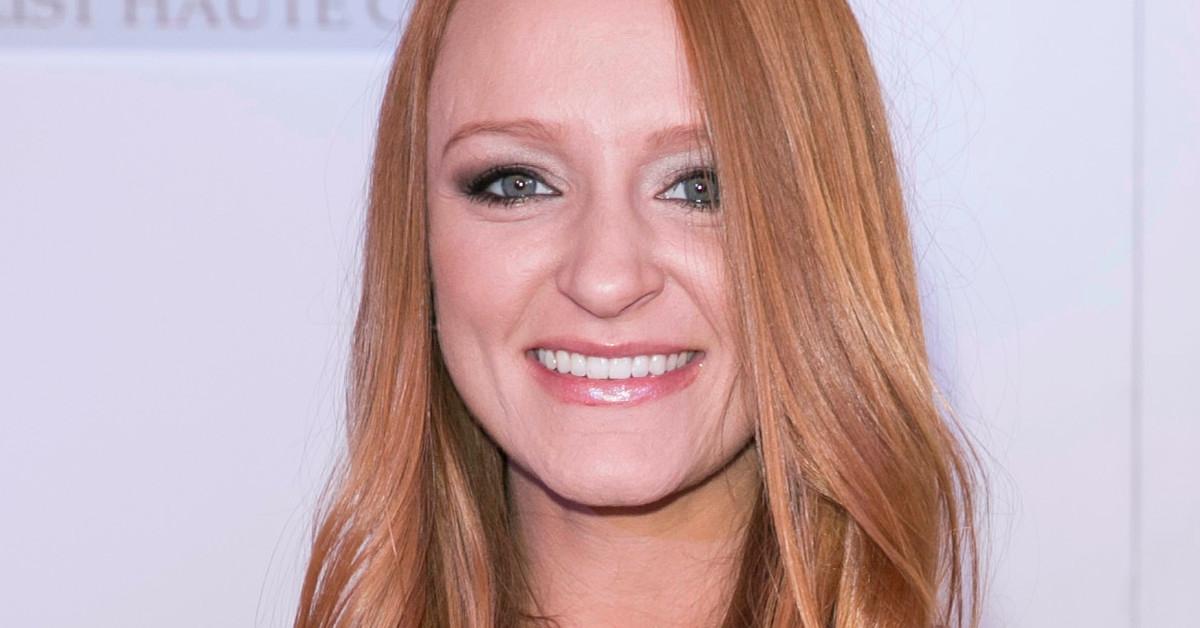 Fans Think 'Teen Mom OG' Star Maci Bookout "Plays a Lot of Games" With Her Marriage
Is Maci from Teen Mom getting a divorce? Recent social media posts — including some from the Teen Mom OG star herself — have fans wondering if Maci Bookout and Taylor McKinney are headed for a breakup.
But don't believe everything you see online. The "story isn't over yet" for this pair, who have been in a relationship since 2012 and married since 2016.
Article continues below advertisement
Maci and Taylor from 'Teen Mom OG' seem rock solid.
The couple celebrated their fourth anniversary in October 2020, and they marked the occasion with loving Instagram posts.
In her upload, Maci shared a collage of photos of her cozying up to her guy. "The goal is to laugh forever with someone you take seriously," she wrote. "Happy fourth anniversary, babe! #wecheerforthehometeam #thingsthatmatter."
Article continues below advertisement
Taylor recently deleted his Instagram, according to Celebuzz, but the site says he honored the anniversary by writing, "4 years today. What a ride it's been, and our story isn't done yet! Enjoying every chapter with you. Cheers to many more adventures with you and our family. Love you, babe."
In July 2020, Maci posted a photo of herself and Taylor with their kids on a beach. (Maci and Taylor have welcomed daughter Jayde and son Maverick with Taylor, and Maci also had a son, Bentley, with ex-boyfriend Ryan Edwards.)
"This is us," she wrote in the caption. "'When everything goes to hell, the people who stand by you without flinching — they are your family.' #thingsthatmatter #blessed #firstlegitfamilyphoto."
Article continues below advertisement
In February 2020, a source told Us Weekly that Maci and Taylor see the social media gossip that they're splitting up, but "there's no truth to those rumors whatsoever" and "they laugh at them as they are happier together than ever."
Article continues below advertisement
Maci is facing clickbait accusations for her posts about Taylor.
If recent Instagram comments are any indication, Maci has been sharing clickbait updates that imply she and Taylor are on the rocks.
"I thought you were getting divorced," one user recently commented. "Why do you post so much clickbait?"
"If anyone played with my marriage for a bit of money using clickbait, boy, they sure as hell wouldn't be managing my account," another Instagrammer wrote on the same post. "For richer for poorer and all!"
The U.S. Sun screen-capped other comments from Maci's frustrated fans. One read, "So, you're not getting a divorce? One day a divorce post, the next a happy marriage post. Is it really worth it to get 'paid' by those stupid clickbaits?"
Another person, meanwhile, told Maci, "You play a lot of games with your marriage."
Article continues below advertisement
Maci will deal with an ex in the new season of 'Teen Mom OG.'
In the upcoming season of Teen Mom OG — the ninth season of the original Teen Mom — Maci and her co-stars will be "showcasing what it's been like to be a mom in this current 'new normal,'" according to MTV News.
And the new season will follow Maci as she "puts her personal feelings aside to support Bentley when he takes the steps necessary to repair his relationship with his dad Ryan."
Teen Mom OG returns to MTV on Jan. 26, 2021.