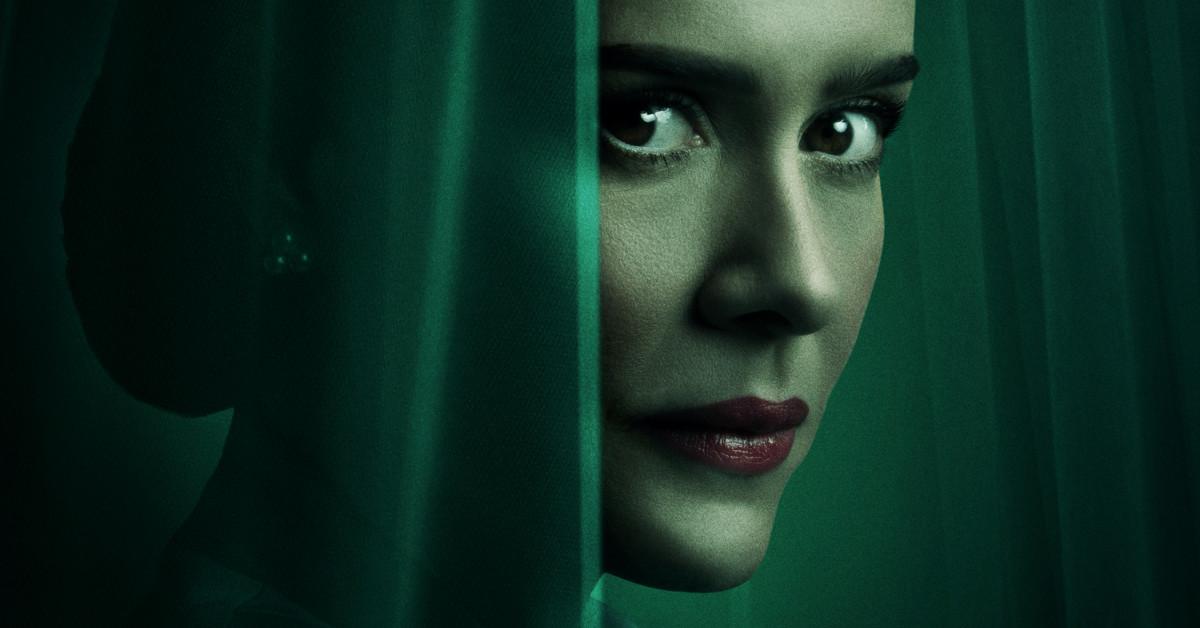 Netflix's 'Ratched' Is a Different Kind of American Horror Story
With visions of Sarah Paulson working in a sadistic asylum, Ratched certainly looks like a season of American Horror Story. But the new Netflix series — which started streaming on Friday, Sept. 18 — is something entirely different. It imagines the backstory of Nurse Ratched, a woman AFI once ranked as the fifth greatest screen villain of all time.
Article continues below advertisement
What is Netflix's 'Ratched'?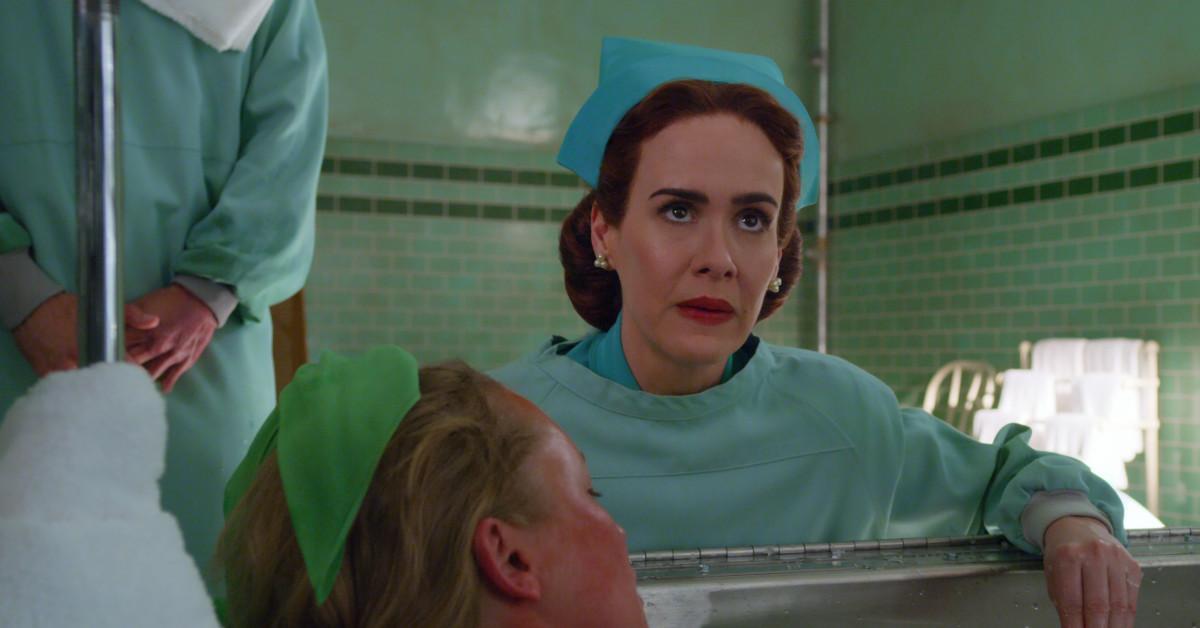 Netflix describes Ratched as a "suspenseful drama series" that tells the origin story of Mildred Ratched, an asylum nurse from One Flew Over the Cuckoo's Nest. "In 1947, Mildred arrives in Northern California to seek employment at a leading psychiatric hospital where new and unsettling experiments have begun on the human mind," the streaming platform description reads.
It continues, "On a clandestine mission, Mildred presents herself as the perfect image of what a dedicated nurse should be, but the wheels are always turning and as she begins to infiltrate the mental health care system and those within it, Mildred's stylish exterior belies a growing darkness that has long been smoldering within, revealing that true monsters are made, not born."
Article continues below advertisement
Ratched creator Evan Romansky wrote the script four years ago, when he was 25 and still a film student at Loyola Marymount University, according to Vulture.
Article continues below advertisement
"When you're in grad school, you're not thinking of writing something that you're necessarily gonna sell; you're thinking of writing something that's hopefully going to get you representation," Romansky told the site. "I was really just trying to think of some sort of [intellectual property] that I could reimagine as my own and would have a title that people would recognize and actually want to read."
Is 'Ratched' based on 'American Horror Story'?
Ratched stars American Horror Story stalwart Sarah Paulson and hails from many AHS producers — including Ryan Murphy — but that's where the connections end. Ratched is based on Ken Kesey's 1962 novel One Flew Over the Cuckoo's Nest. The year after the novel's publication, One Flew Over the Cuckoo's Nest hit the stage as a Broadway play starring Kirk Douglas and Gene Wilder.
Article continues below advertisement
And in 1975, a film adaptation — produced by Michael Douglas, Kirk's son, who's also a Ratched producer — wowed critics and audiences. The film won five Academy Awards, including Best Picture, Best Adapted Screenplay for Lawrence Hauben and Bo Goldman, Best Director for Miloš Forman, Best Actor in a Lead Role for Jack Nicholson, and Best Actress for Louise Fletcher for her role as Nurse Ratched.
Who's in the 'Ratched' cast?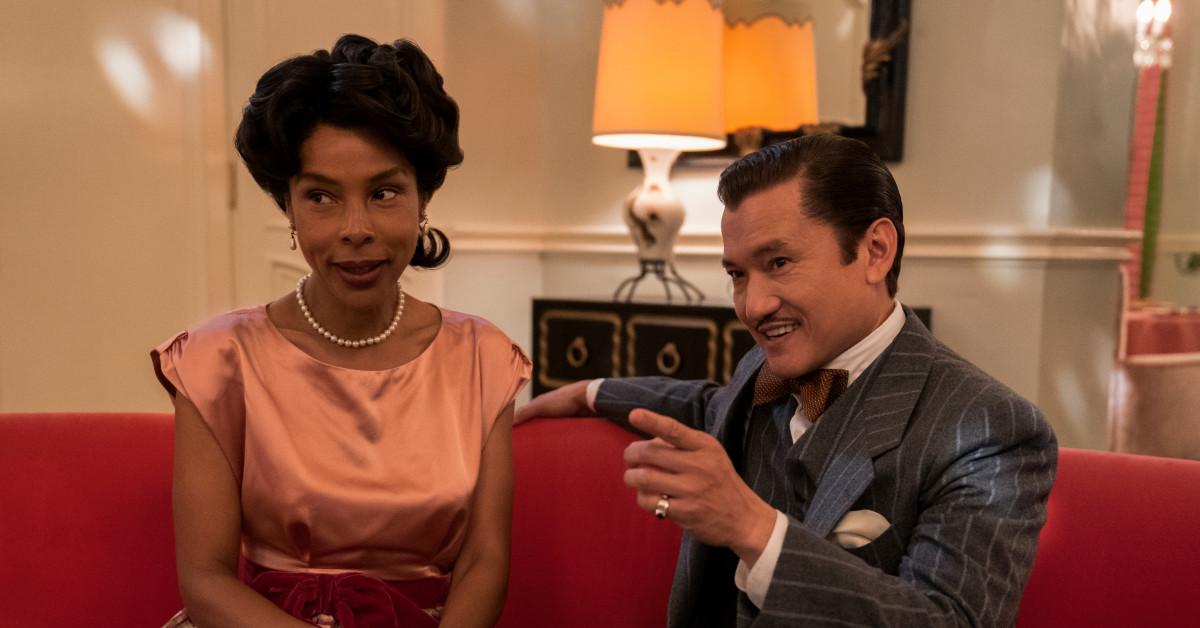 Joining Sarah Paulson in the Ratched cast are Cynthia Nixon (Sex and the City) as Gwendolyn Briggs, Judy Davis (Husbands and Wives) as Nurse Betsy Bucket, Sharon Stone (Basic Instinct) as Lenore Osgood, Jon Jon Briones (American Horror Story) as Dr. Richard Hanover, Finn Wittrock (American Horror Story) as Edmund Tolleson, and Charlie Carver (Teen Wolf) as Huck.
The cast also includes Alice Englert (Beautiful Creators) as Dolly, Amanda Plummer (Pulp Fiction) as Louise, Corey Stoll (The Strain) as Charles Wainwright, Sophie Okonedo (Hotel Rwanda) as Charlotte, and Vincent D'Onofrio (Law & Order: Criminal Intent) as Gov. George Wilburn.