Here's Why Fans Knew the Turtle Is [SPOILER] on 'The Masked Singer'
As Season 3 of 'The Masked Singer' winds down, fans become more and more convinced that Jesse McCartney is the Turtle on 'The Masked Singer.'
With Season 3 of The Masked Singer now behind us, let's take a look back at one of the most popular contestants.
After just one song, fans were convinced Jesse McCartney is behind the Turtle mask — here's why.
Article continues below advertisement
These clues suggested Jesse McCartney is the Turtle on 'The Masked Singer.'
If you weren't a fan of Jesse in his prime, then you probably won't recognize his voice when he's performing. But besides the obvious connection with his performances, there are a slew of clues suggesting he's behind the Turtle mask.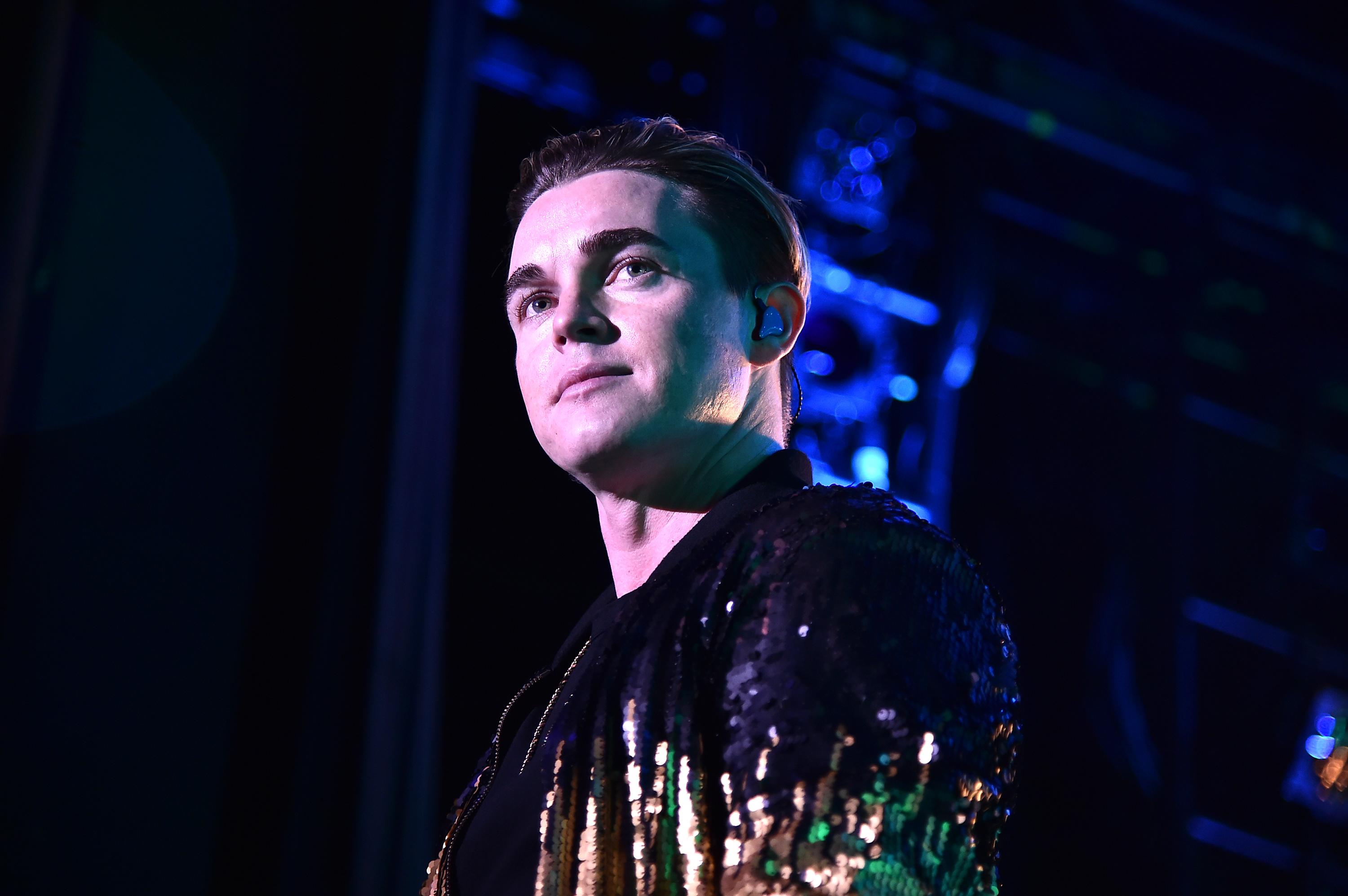 Article continues below advertisement
One thing some people don't realize is that Jesse actually has a history acting, and a lot of the Turtle's clues point toward his acting career. The surfboard in his first clue video is likely a nod to his role on Summerland, and the Greek letters in another clue video could reference his recurring role on Greek.
Turtle's big clue was a superhero comic titled "The Amazing Adventures of Shellboy," with a price tag of $10.13. Jesse voiced superhero Dick Grayson in the animated superhero series "Young Justice, which ran from 2010 to 2013. Others have also pointed out that the "$10.13 could be in reference to his initials, as "J" is the 10th letter of the alphabet and "M" is the 13th.
Article continues below advertisement
Jesse started his music career in the boy band Dream Street, but other popular boy bands at the time (think: NSYNC, the Backstreet Boys, etc) saw more success than Dream Street. In one clue video, Turtle is writing "Don't rave ever at my school, Turtle," over and over again. If you look at the first letter of each of these words, it spells out "dream st."
Article continues below advertisement
And while this one is stretch, the thumbtack pinned on Seoul, South Korea could really be a reference to his hit song, "Beautiful Soul." (Let's be honest — who didn't know all of the lyrics to that when they were younger?)
The Turtle's first clue video also featured the singer flipping burgers, which could be a reference to the burger brand Linda McCartney's, hinting at his name.
Article continues below advertisement
Jesse's fans called it.
Even if you weren't convinced that Jesse was the Turtle, his fans definitely were.
"J is the 10th letter of the alphabet. M is the 13th. Those are his initials. It's Jesse McCartney," one commenter wrote on a clue video.
"If this isn't Jesse then my entire life is a lie," another said.
The judges' guesses have been close, suggesting other iconic teen heartthrobs like Zac Efron, but viewers were oh so sure the only answer is Jesse.
"Omg I can't believe they don't now this is Jesse McCartney it's obviously him he has such a distinct voice why can't the judges just guess correctly [sic]" one user wrote. Looks like the viewers were way ahead of the judges on this one.
Though the Turtle came in second, congrats to Jesse for an exciting season and a great run!