"Beach Karen" Throws Margarita at Bartender After a Bug Flew Into Her Cup
A woman went viral for all the wrong reasons after she tossed a margarita at a bartender when a bug parked itself right in her beverage.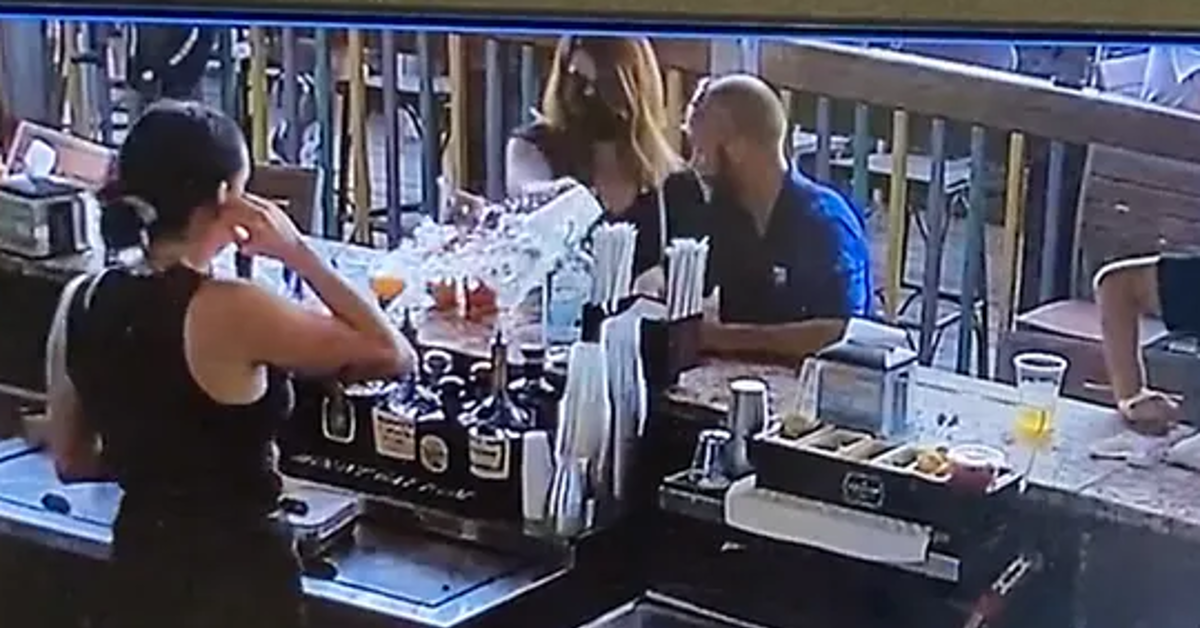 It's always a bummer whenever you're paying good money for something and it doesn't exactly meet your expectations. Like back in 2011 when you finally caved to your annoying friend's demands and watched The Artist in theaters only to learn that the film's an hour and forty-minute lesson in why we don't make silent films anymore. Or when we go out to eat and end up dropping $100+ on a meal presented entirely by Restaurant Depot and a deep-fryer.
Article continues below advertisement
And while both of these experiences are less than ideal, it's not like we're going to blame the kid at the ticket booth or the waiter/waitress for why we had such a bad time, right?
Well, some people think that's an entirely appropriate response.
And while telling a server that you'd like to speak to the manager about a meal you didn't really enjoy, or tweeting at Michel Hazanavicius to make a movie that didn't feel like a glorified one-time-only-watch short film with a twist ending payoff can certainly be construed as valid ways to deal with the aforementioned instances of dissatisfaction, what would you do if a bug flew into your beverage at an outdoor bar?
Article continues below advertisement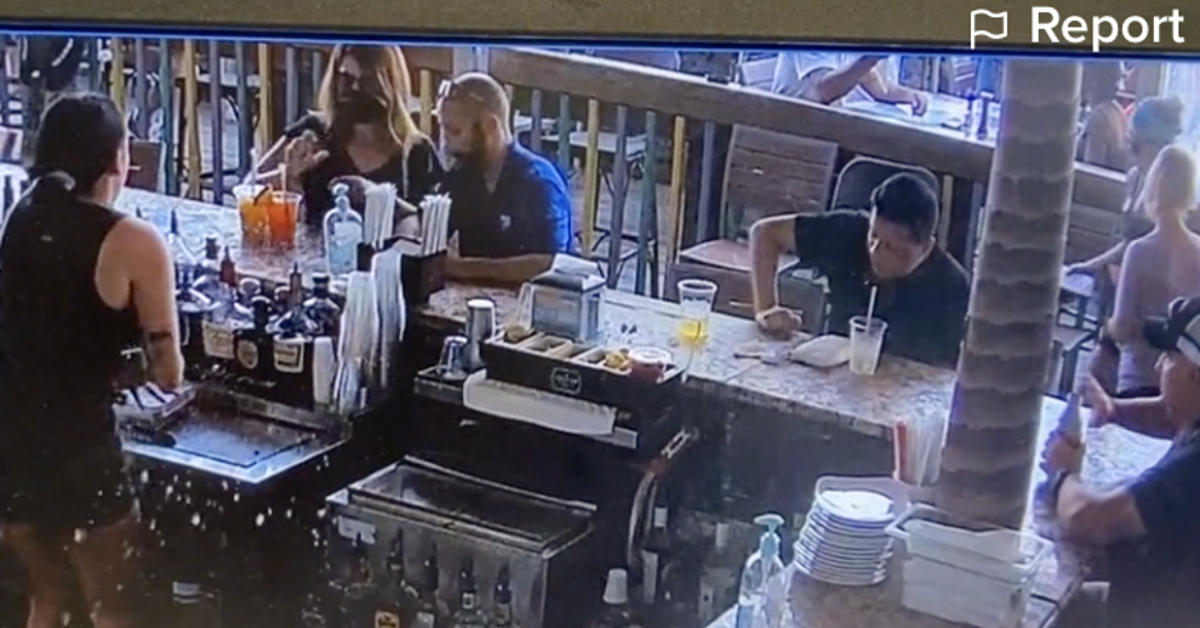 Maybe you'd hand the drink back to the bartender and say, "Hey I'm really sorry, I just ordered this and I know this isn't your fault but a bug just flew into my drink, do you think you could make me another one?"
Or you could do what the "Margarita Karen" did and toss the beverage at the beverage maker behind the counter.
Article continues below advertisement
TikTok-er @teamhellathick posted footage of a patron tossing a margarita at her because "a bug flew in her drink."
In the now-deleted clip, a woman can be seen tossing a margarita at the bartender while two male patrons sitting at the bar appear shocked at her behavior.
Article continues below advertisement
In a separate TikTok clip, @teamhellathick said that she works at a bar located on the beach and the customer in question purchased drinks from the bar without an issue. She then returned and asked if the bartender could remake her drink because a gnat flew into it.
Article continues below advertisement
The bartender said that she had no problem doing so, but she'd have to pay for it again. She also pointed that the man sitting at the bar in the video with a blue shirt was the bar's manager and he probably wouldn't have had any problems giving her a new beverage at no extra charge if she hadn't acted out of pocket.
But she did act very much out of pocket.
Article continues below advertisement
She sent the margarita sailing towards the bartender, covering the bar in booze before walking away.
Studies show that bartenders are at a higher risk from suffering from verbal and possible physical abuse from customers, given the nature of the libations that they serve up.
Chron also states that due to the long and odd hours that bartenders work, they have a 23% more chance of suffering a heart attack than folks who would traditional 9-5 jobs. And when you work in an office or from home, there's way less of a chance of someone tossing a margarita in your face. Unless you've got some fun roommates.