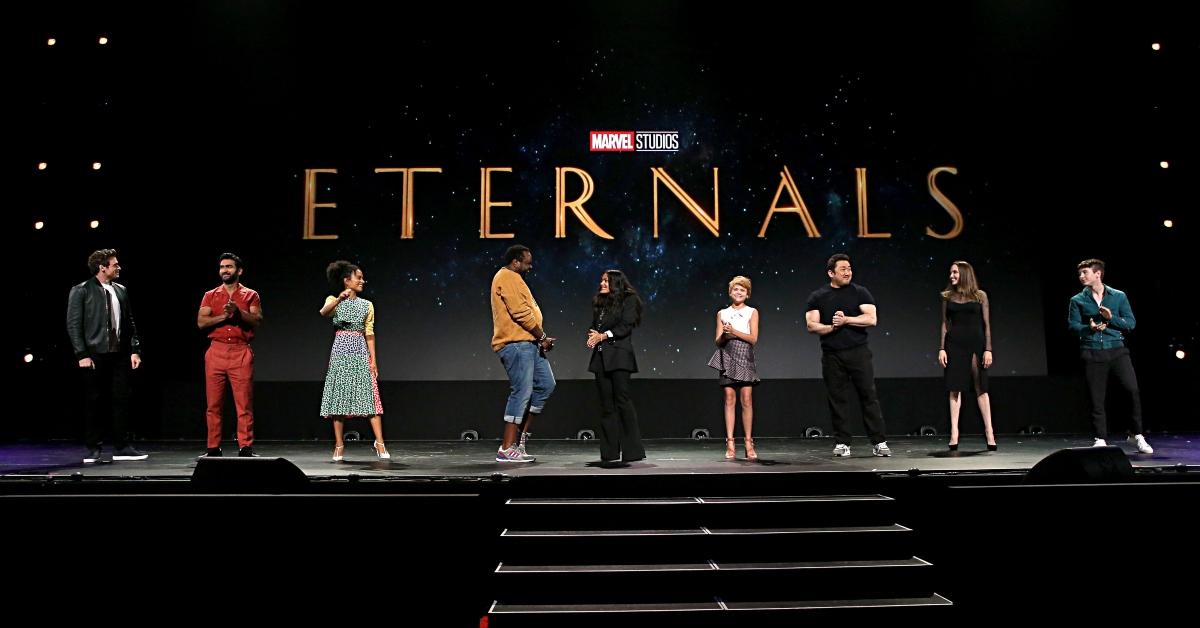 No, Marvel Will Not Be Featuring Its First Transgender Superhero "Very Soon"
In December, Marvel Cinematic Universe president Kevin Feige was featured as a guest lecturer for the New York Film Academy in Los Angeles. When one individual asked if Marvel planned "on bringing more LGBTQ+ characters into the MCU, specifically the T, trans characters," he responded, "Yes, absolutely, yes."
Article continues below advertisement
He added: "And very soon. In a movie that we're shooting right now."
Despite recent reports that Marvel will debut its first transgender superhero, it seems Kevin's comments were taken out of context.
Is Marvel featuring the first transgender superhero in an upcoming film? 
Article continues below advertisement
According to Variety, "Feige only intended to respond to the first part about LGBT+ characters, and he did not mean to imply that a trans character will be coming to the MCU 'very soon.'"
Marvel's upcoming project that is currently in production, The Eternals, has confirmed that it will feature the MCU's first major gay character. "He's married, he's got a family, and that is just part of who he is," Kevin explained to Good Morning America at the D23 Expo in Anaheim.
However, he would not offer further details about the character or the actor playing the role. The film, directed by Chloe Zhao, will star Richard Madden, Kit Harington, Angelina Jolie, Kumail Nanjiani, Salma Hayek, Brian Tyree Henry, Gemma Chan, and Barry Keoghan. The film is set to debut in November 2020.
While fans (including us) are excited for the future of the MCU, most recently, Disney has received a lot of backlash for its underwhelming representation of the LGBT+ community.
Article continues below advertisement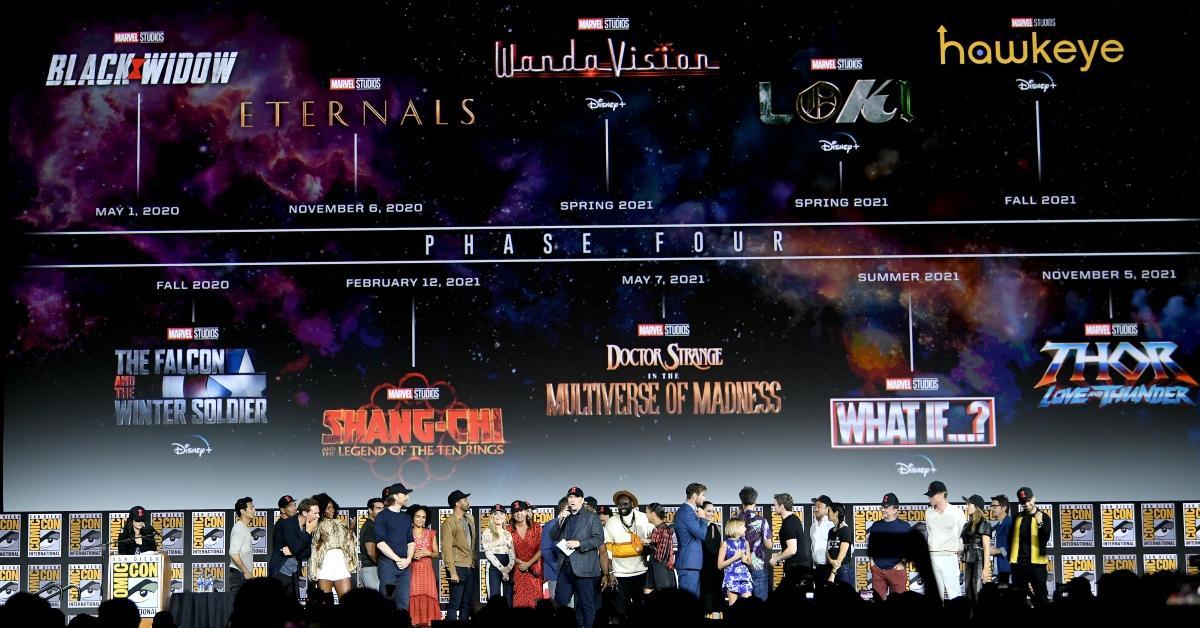 Star Wars fans were underwhelmed by the franchise's first-ever gay kiss.
If you've seen the latest installment in Star Wars franchise, The Rise of Skywalker, you may (or may not) have noticed two female members of the Resistance kissing on-screen, which marked the first-ever same-sex couple embracing in any of the films.
Article continues below advertisement
"In the case of the LGBTQ community, it was important to me that people who go to see this movie feel that they're being represented in the film," director J.J. Abrams told Variety during the film's press tour.
However, the quick (reported five-second) kiss between two unnamed female characters did not sit well with many fans of the franchise.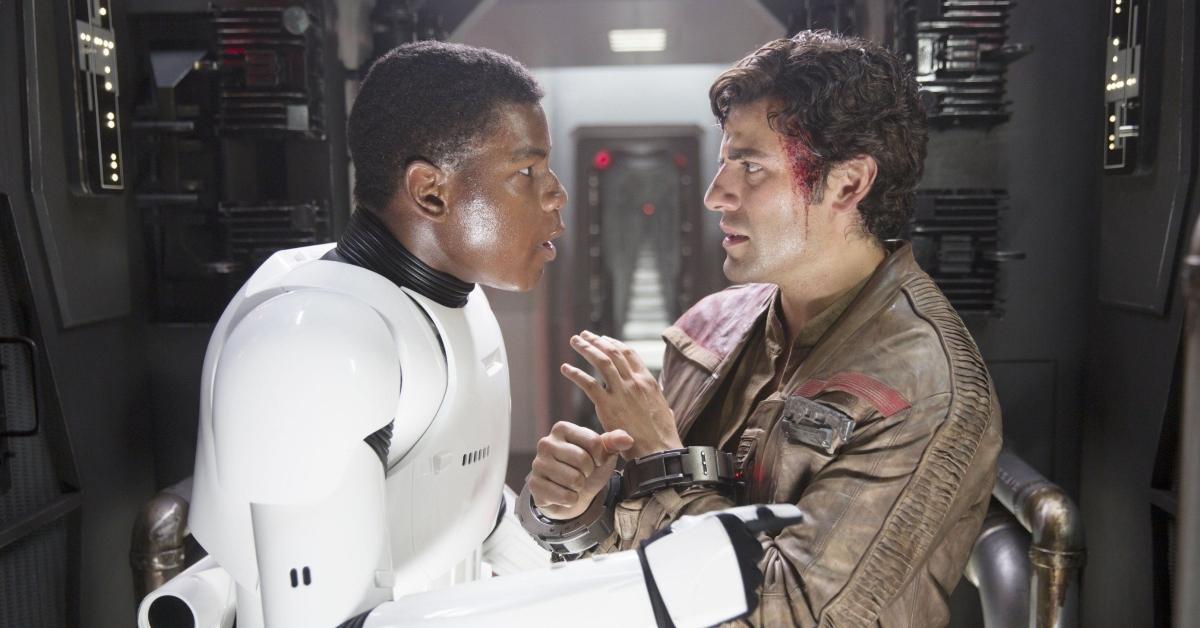 Article continues below advertisement
"Can people stop doing this. The whole 'First same-sex kiss ever. The 9th Star Wars is the first movie ever made' style of headlines," tweeted one person. Additionally, the individual referenced Disney's live-action Beauty and the Beast film, writing, "This is from the same company [Disney] that plugged relentlessly, 'LeFou is gay!' and it turned out all it involved was a 3 second dance with another dude."
Another fan tweeted, "In the new #StarWarsTheRiseofSkywalker we see two female characters kiss for 5 seconds, so THAT is what @JJAbrams has given us after many years of asking for gay representation. As a sci-fi devotee yayyyy #StarWars. As a member of the LGBTQ community, #F--kStarWars [sic]."
Well, we definitely hope Marvel's upcoming Eternals film will be more inclusive to the LGBTQ+ community. Come on, people ... it's 2020.