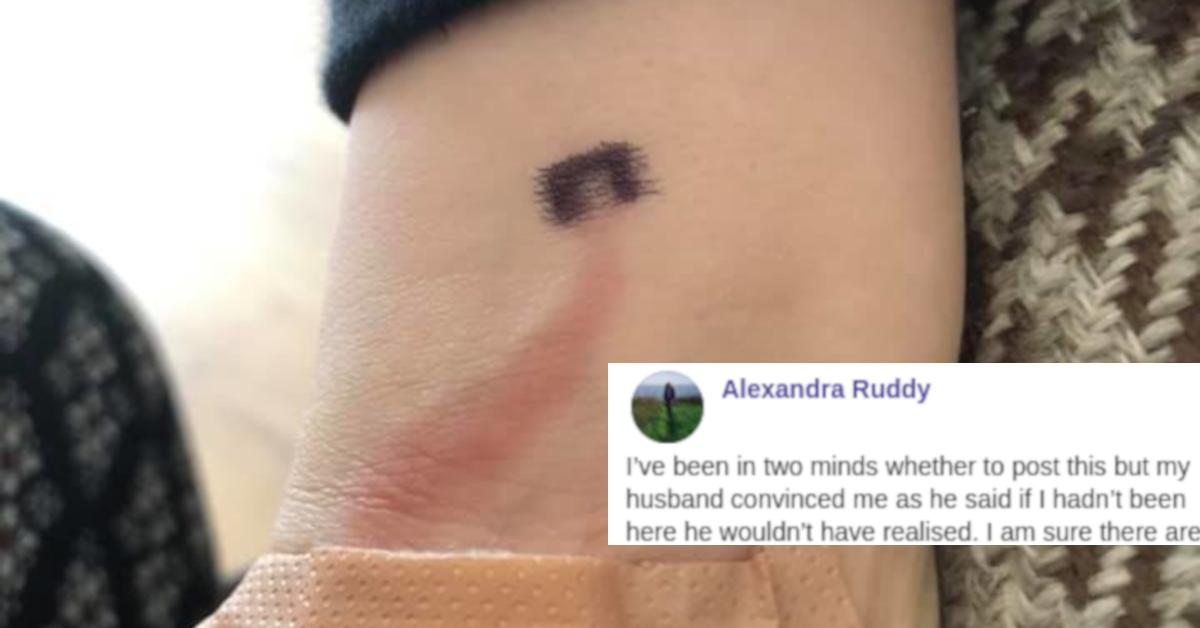 Mom Saves Baby's Life by Recognizing Subtle Signs of This Life-Threatening Condition
A mom is thanking her lucky stars that she decided to "overreact" to a red mark on her son's arm, because her precaution ultimately saved his life.
Having kids is a nerve-wracking experience, especially when they're so young. Every little fall, scrape, bump, cut, fever, you name it, has you wondering whether or not you should high-tail it to the emergency room and get them checked out.
Article continues below advertisement
When my own son got his first really bad fever a few months after he stopped breastfeeding, I was all out of sorts. I'd bring his fever down and then it'd spike back up and he'd vomit all of the food I managed to get him to eat while he was feeling better. The yo-yo effect and high spikes had me ultimately "throw in the towel" and bring him to the hospital. Where all they did was give him some liquid ibuprofen.
As I hugged my shivering toddler and alternated cold compresses on his head, I experienced two conflicting feelings.
The first: I was pissed that the hospital basically did less than I did for my sick child. The second: why did I feel "shame" in bringing my kid to the hospital in the first place? Why did I feel the need to just "tough it out"?
In the case of this mama, it's a good thing she didn't succumb to those familiar feelings of "parental pride."
Article continues below advertisement
Call it shame, or wanting to not seem like a hypochondriac, but I always try to rule out all possibilities and do whatever I can to treat my kids' illnesses before rushing them to the doctor or hospital.
Alexandra Ruddy decided to err on the side of caution after her son fell down and sustained some cuts while on a visit at the zoo.
Article continues below advertisement
After helping him up and probably wiping away a lot of sad tears, she made sure to wash all of his wounds thoroughly and dress them up so he could go right back to playing. The 8-year-old's wounds, although they appeared to grow in size as the day progressed, didn't appear to be infected or "gunky" as Alexandra puts it.
But then, while en route to a trip to the beach, the young boy showed his arm to his mother.
Article continues below advertisement
Located right at the base of his wound was a red stripe that looked a bit off. Nothing crazy, maybe even something someone would write off as a scrape or scratch they could've given themselves absentmindedly.
After checking the red-tracking down his arm and then down his elbow, Alexandra couldn't shake the feeling that she should probably get her little boy checked out. Even though she felt "silly" doing so.
It turns out that her gut-feeling was 100 percent correct because, her little boy ended up contracting sepsis after taking a tumble at the zoo. Sepsis, also known as "blood poisoning," occurs when your body works "overtime" in order to combat an infection, which then causes a lack of blood flow to your limbs and organs. This, in turn, leads to key parts of your body being deprived of oxygen, which causes them to fail.
Article continues below advertisement
In worst-case scenarios, this lack of oxygen can result in a fatal drop in blood pressure.
Once doctors diagnosed the problem, they were impressed with Alexandra's response and gave her props for being able to recognize the warning signs of sepsis. The disease must be treated immediately. Antibiotics will usually do the trick, and thankfully that's the case for Alexandra's son, Ewan.
Article continues below advertisement
Sepsis, unfortunately, is a bigger problem than one might imagine. About 250,000 Americans die annually from the condition, according to the CDC. So it's important to know the warning signs, like the red stripe surrounding or stemming from a wound, like the one Alexandra found on her son.
Alexandra shared the post to help promote awareness of Sepsis and how easy it is to overlook some of the telling signs that one might've contracted the illness.
So if you ever get injured in an outdoor place that isn't exactly clean, you might want to keep an eye out for marks/blemishes on your body even if you're thoroughly treated your wound.