A Viral Instagram Post Has the Internet Hunting a Pencil Thief Named Lizzie
Social media warriors are fighting for justice after a precocious little girl had her perfect attendance pencil stolen by an evil Canadaphile named Lizzie.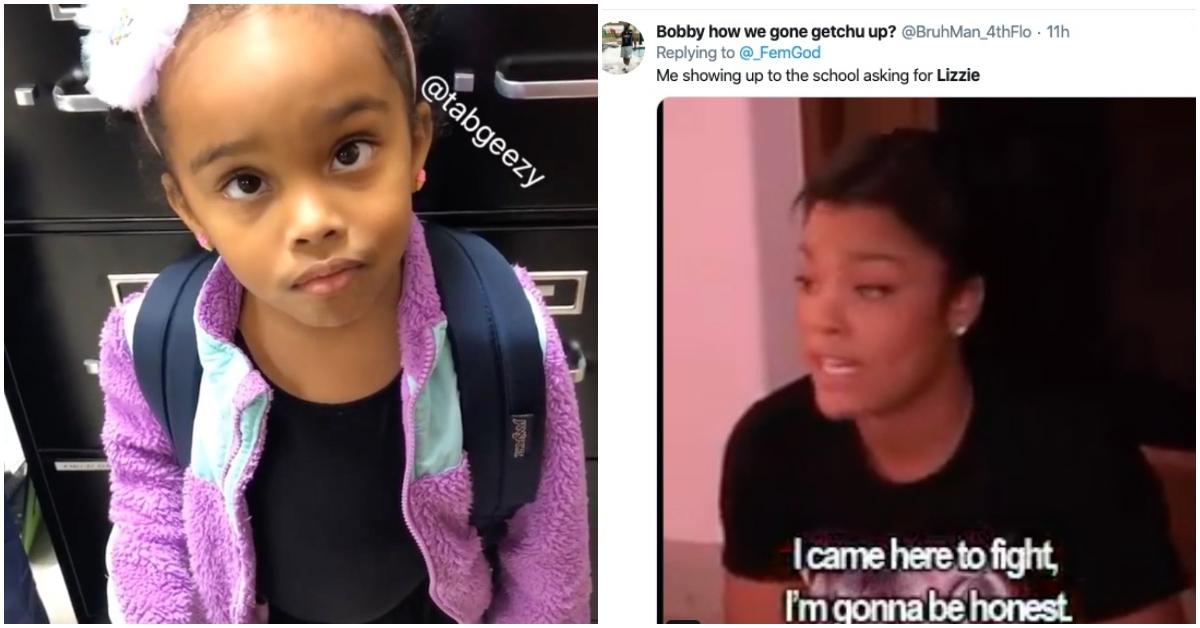 Children develop a strong instinct about fairness at a young age. It's only through years of experience that people become jaded about the unfairness of life. We can't just shrug our shoulders and move on from all life's little injustices, like earning a prize, only to have someone swoop in and steal that hard-earned award right out from under you.
Article continues below advertisement
A Texas mom recently went viral with a video of her daughter, Taylor, recounting such a tale after school. The precocious young Girl Scout is visibly upset over the loss of a cherished pencil, which she earned for having perfect attendance.
Article continues below advertisement
"I'm the only one who has one of the same type of those," she says. When she and her classmates need their pencils sharpened, they place them in a box for their teacher to sharpen them. However, when she went to retrieve her pink pencil the next day, it was missing from the box.
As it turns out, the pencil ended up in the hands of her classmate, Lizzie, who had the audacity to take Taylor's pencil even though, as the little girl indignantly emphasizes, Lizzie couldn't have earned a perfect attendance pencil because she was in Canada.
Article continues below advertisement
When confronted, Lizzie totally minimizes Taylor's concern, saying it's "just a pencil." Well, if that's the case, Lizzie, then you should have no issue with giving Taylor back her rightfully earned pink pencil! And yet, Lizzie initially refuses to give it back, and then claims to have "lost it" in her desk. An unlikely story, Lizzie!
Article continues below advertisement
To add insult, Taylor's mom, Tabitha tells her it's "just a pencil" and "they all do the same thing." But what all real ones on the internet understand is that this isn't an issue of what a pencil does — it's about what the pencil represents! Taylor is clearly very proud of her perfect attendance record, a distinction shared by no other member of her class.
Article continues below advertisement
Luckily, plenty of people on Instagram and Twitter get it and are fully Team Taylor. In fact, the outpouring of righteous indignation over this pencil thievery was so powerful, the name "Lizzie" was trending on Twitter, with throngs of people demanding justice.
Though the video was originally shared to Tabitha's Instagram, it was reshared on Twitter by @femgod, who gave Taylor the reaction she clearly wanted from her mom: "I know I'm not ready to be a parent bc I'd be at that school the next day like "Yal deadass finna come up off my baby Perfect Attendance Pencil NEEOOOWW!!"
Article continues below advertisement
Other parents agreed their mama- and papa-bear instincts would have been in full force. Former South Carolina House Representative Bakari Sellers was among those demanding Lizzie be brought to justice.
Article continues below advertisement
All joking aside, Tabitha's reaction to her daughter's indignation is on point. Today, her daughter learned a few valuable lessons that will help her as she grows up.
Article continues below advertisement
For one, as much as it should be fair, life is full of Lizzies. From now on you better believe that little girl will know you can't leave your most prized possessions unattended. There are always Lizzies waiting in the wings to take what they haven't earned.
Still, we hope Taylor never loses her sense of indignation in the face of thievery and deceit. And here's hoping, wherever Lizzie is, her parents are teaching her it's very wrong to steal and making sure she gets that pink pencil back to its rightful owner.