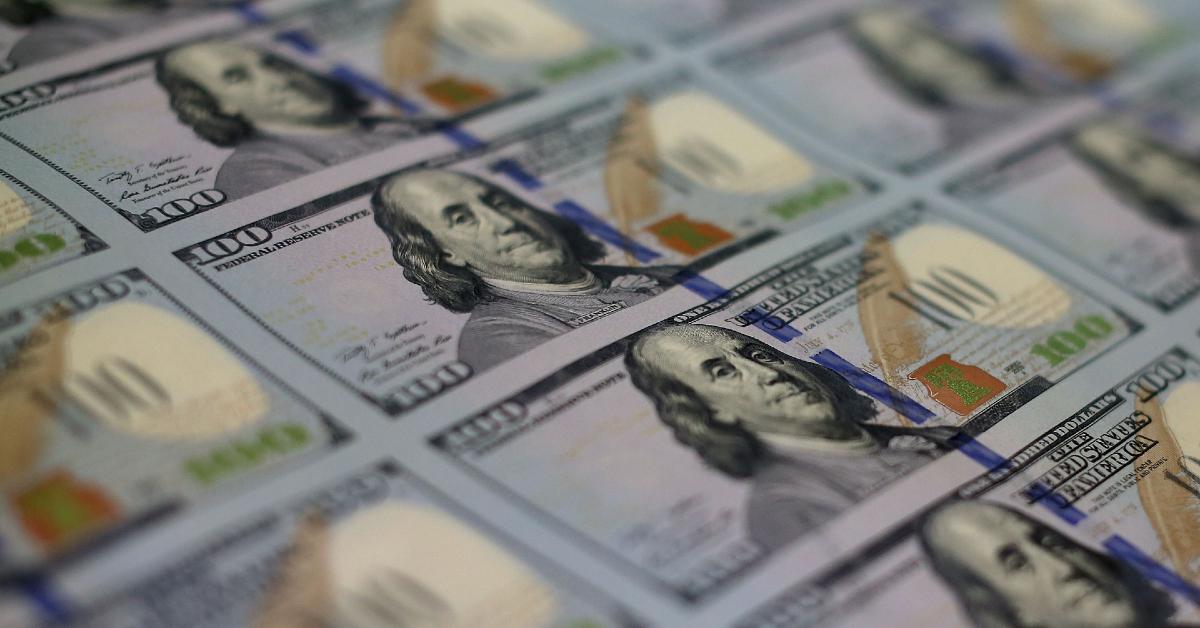 Employee Catches Customer Trying to Use "Play Money" to Buy Bottle of Vodka in Viral TikTok
According to a 2021 study from Wachula Bank, it's estimated that there's a whopping $70 million worth of counterfeit money currently in circulation in the United States. It's not difficult to imagine, however, that that amount is possibly much greater because the entire point of counterfeit money is that, well, it's supposed to fool people into thinking that it's real.
Article continues below advertisement
And since inflation has hit a 40-year high in the US, with the general cost of living, especially housing, increasing with it, there are many business owners who expressed concerns that customers might turn to theft or trying to pass off counterfeit money in an attempt to make ends meet and provide for their families.
And sometimes, counterfeit dough is so convincing that it's difficult to tell on the spot whether or not it's real. Loss Prevention Media also has a few key factors to look out for when checking cash to see if it's legitimate, but sometimes, all of that work isn't even necessary because there are apparently people out there who are trying to pass off fake cash that literally tells you not to trust it.
Article continues below advertisement
That's what happened in the above TikTok posted by user @ogbabyjesus_, who goes by Playboi on the popular social media platform. In the clip, we see the hand of someone working at what appears to be a convenience store behind a wall of bulletproof glass.
Article continues below advertisement

The TikToker begins the video with the camera zeroed in on a 20 dollar bill a customer hands him, which, even from the compressed image quality, appears to be off. He holds the bill in his hand, incredulous as to what the customer just handed him. "Miss you not serious right now. This is..."
Article continues below advertisement

The woman at the opposite end of the counter begins speaking, she is noticeably slurring her speech. "I am serious right now, I just went to the bank."
Article continues below advertisement

Playboi says, "You just went to the bank?!"
"Yes," the customer responds.
"And they gave you this?!"
"Yes."
"Wooow. I would sue the bank if I was you. Ain't no bank gave you this miss."
"Yes they did."
Article continues below advertisement

At this point in the video the customer turns the camera away to the bagged item, a bottle of vodka, "All that for a three dollar Georgi. Oh my God."
He turns the camera's focus back to the $20 bill that the woman handed him. The entire time throughout the video the term "play money" is clearly visibly. "Miss, this is not hitting."
"This is not even bustin' if this was a good county."
"That's what they gave me!"
"Miss they did not give you this. Stop lyin."
"They did give me them."
Article continues below advertisement

The TikToker again inspects the money more closely, "What's this?"
She continues to speak, "I'm telling you they gave me them!"
"When'd they give it to you?"
"Like, 20 minutes ago?"
The TikToker begins laughing audibly, "What bank, what bank, what bank?"
"Uh, Chase bank."
"Chase bank gave you 'play money.'"
"Yep."
"Wooooow," he then points out another phrase spelled out on the back of the bill: "Not legal tender," he says towards the end of the video.
Article continues below advertisement

Commenters who saw the clip remarked that the customer must've been heavily inebriated to think that they could pass off the fake money. Others were just laughing at the fact that there were clear indicators, like the fact that the Secretary of Treasury who issued the money was called "John E. Cash."
Article continues below advertisement

Then there were those who were tickled pink by Playboi's reactions to the clip. Have you ever come across counterfeit money at a job where you had to handle cash? Were you able to pick up on it quickly? What was the customer's reaction?