Pregnant Mom Leaves Her 5-Year-Old Home Alone With the Oven on to Go to the Mall
She was super hungry and thought it would be fine to leave the little kid alone with his chicken nuggets cooking in the oven.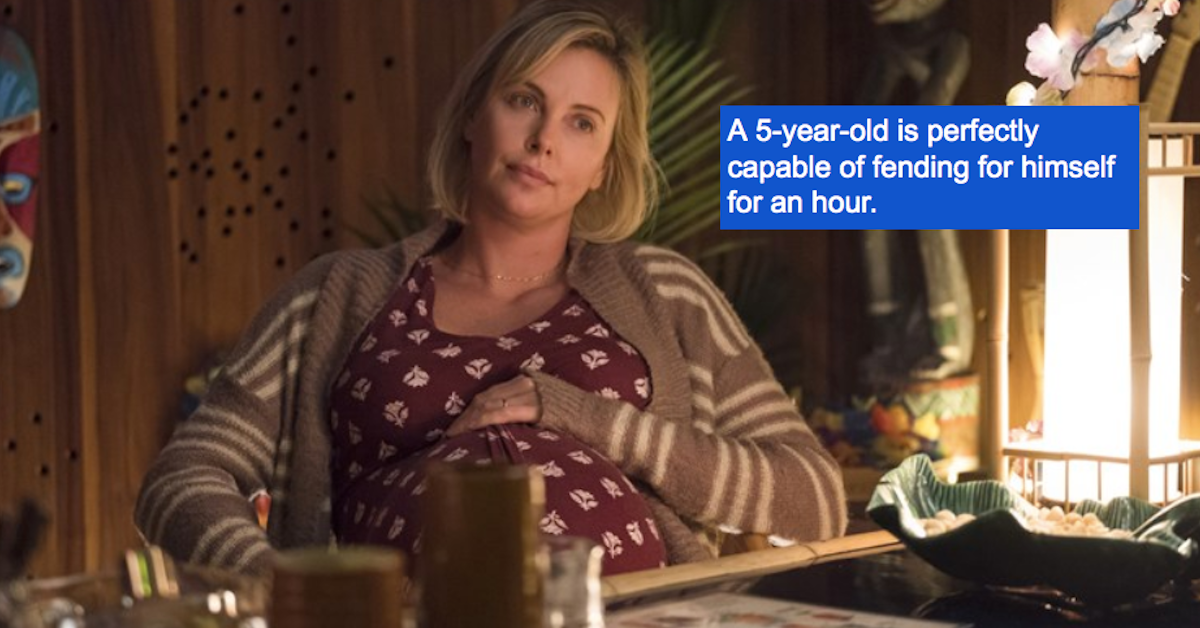 Pregnancy brain is a thing. Pregnant women are sometimes forgetful, inattentive, or foggy. Still, pregnancy brain isn't quite an excuse for leaving a 5-year-old child at home alone with the oven on while you go to the mall to get something to eat.
Article continues below advertisement
One pregnant mom is upset that her fiancé freaked out when he found out she left her small child alone at home. She doesn't think it's that big a deal. She was hangry, and she thought leaving her son at home while she went to get something to eat was the most efficient way to satisfy everyone, and she posted about it on Facebook to complain about her fiancé's reaction.
Article continues below advertisement
I understand that it's hard to be 34 weeks pregnant. I understand that it's hard to be that pregnant and a stay-at-home mom with a small kid. But you can't just leave your kid at home because it's a pain to get him ready and put him in the car! That is so extremely unacceptable!
If you're craving a specific food but your kid's lunch is in the oven, for goodness' sake, wait until you can shut the oven off and take your kid with you. She wants to know if others would be angry if their partner spoke to them the way her fiancé did when he found out, but that is so not the issue here.
Article continues below advertisement
He is completely justified in being as angry as he is. She — and I cannot stress this enough — left a 5-year-old at home alone with the oven on. There are about a million things that could go wrong in this scenario, and all of them are racing through my head right now.
She dares to say, "A 5-year-old is perfectly capable of fending for himself for an hour." Um, has she ever met a 5-year-old? She's so angry she wants to leave her fiancé over this. Meanwhile, her fiancé is probably wondering whether he can ever trust her to be alone with their kids ever again.
Article continues below advertisement
Sure, his response is angry, but it's totally understandable considering the circumstances. Her response telling him to "relax" is the one that's over-the-top. She tries to use pregnancy as an excuse for her inappropriate behavior, but this is beyond.
Article continues below advertisement
Pregnancy brain can't possibly responsible for this nonsense, can it? Because not only did she abandon her kid at home with the oven going, but she then insisted she was right and posted in a Facebook group to shame her very concerned fiancé for the tone of his texts.
Article continues below advertisement
"You left chicken nuggets in the oven with it on with our son home by himself. How do you not see this is wrong?" her fiancé wrote. Super valid question. We're all wondering the same thing.
Yet she continues to defend herself. She cries that he is "abusing" her mentally when she is clearly not in her right mind. Although I don't know that you can blame this severe lack of judgment on being pregnant and "hangry."
Article continues below advertisement
She doesn't seem to recognize at all that what she did is bad. There's no remorse. She's convinced that leaving a 5-year-old home alone is totally fine. He can feed himself and go to the bathroom by himself, so what's the big deal?
However, one commenter brought up the point that she must know it was wrong because she "USUALLY did it behind his back." If she truly thought it was an OK thing to do, why would she hide it from her fiancé in the first place?
I have a feeling these two are going to have a long and fraught talk about what it means to take care of a child. But I also think this woman needs to hear from someone who's not her fiancé that what she did is very troubling! Her fiancé is clearly not someone she can take criticism from! Who is she?! Give her my number! I'll knock some sense into her!