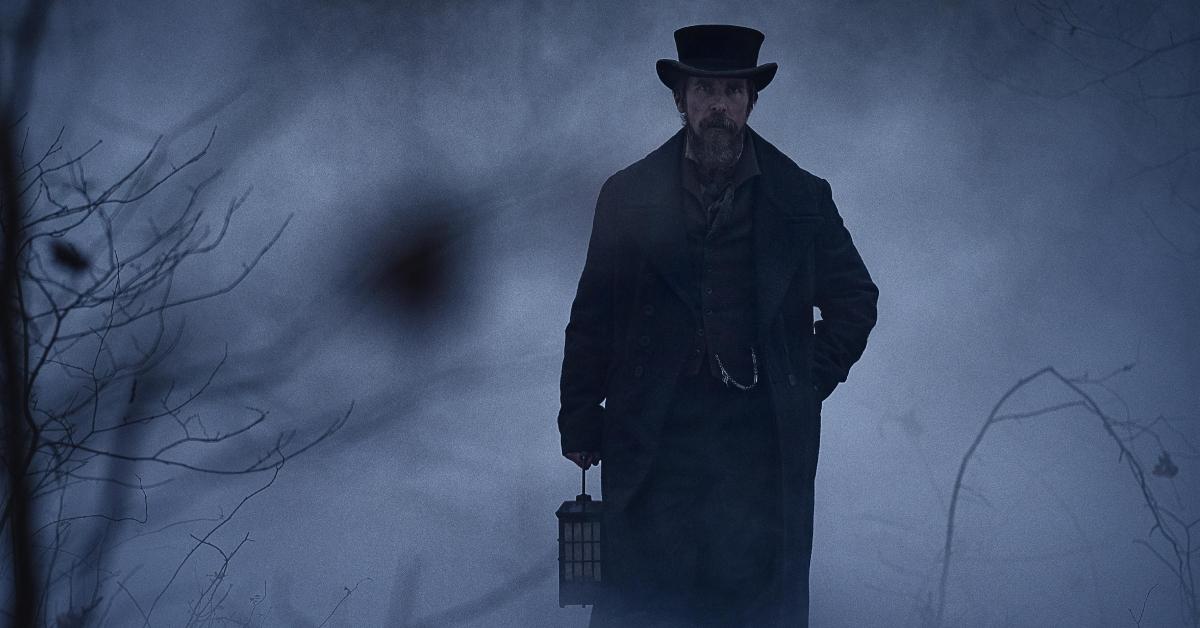 'The Pale Blue Eye' Review: An Entertaining and Jaw-Dropping Gothic Whodunnit
Period pieces and murder mysteries are all the rage these days, and if you're seeking the best of both worlds, we suggest you check out Scott Cooper's The Pale Blue Eye. The gothic mystery-thriller may tread into predictable territory, but its remarkable camerawork and last-minute twist compensate for its sometimes-dull slow burn.
Article continues below advertisement
Based on the 2003 eponymous novel by Louis Bayard, the whodunnit brings viewers to West Point in 1830, where a young cadet is found dead. The military academy's leaders soon turn to veteran detective Augustus Landor (Christian Bale) to investigate the murder. The fellow cadets are tight-lipped, which prompts Landor to enlist the help of one of their own. Enter a kooky cadet with a distaste for the military and an affinity for poetry — the one and only Edgar Allan Poe (Harry Melling).
The Pale Blue Eye
Our Rating
Featuring a standout performance from Harry Melling, bleak wintry backdrops, and stellar costume design, The Pale Blue Eye is every gothic horror fan's dream.
Netflix Premiere: Jan. 6, 2023
Director: Scott Cooper
Screenplay by: Scott Cooper
Based on: The Pale Blue Eye by Louis Bayard
Cast: Christian Bale, Harry Melling, Gillian Anderson, Toby Jones, Timothy Spall, Lucy Boynton, Simon McBurney, Hadley Robinson, Charlotte Gainsbourg, Harry Lawtey, Fred Hechinger, and Robert Duvall
Runtime: 2h 8m
MPAA Rating: R for some violent content and bloody images
Article continues below advertisement
The story is sluggish at times, suffering from minor pacing issues that take away from its unsettling premise. The narrative also ambles into predictable terrain, and the first major twist is hidden in plain sight. But, after all is said and done, the final explosive twist catches us off guard. The shocking turn of events is something no one will see coming; it's surprising, but perfectly laid out.
Poe is widely regarded as the father of modern detective fiction, and the narrative mirrors that to a T.
The film sets up the frightening premise early on, building on and deepening the account with a sense of simplicity. It draws empathy with an emotionally vulnerable protagonist haunted by the past. Most of all, it surprises audiences by turning genre tropes on their heads.
Article continues below advertisement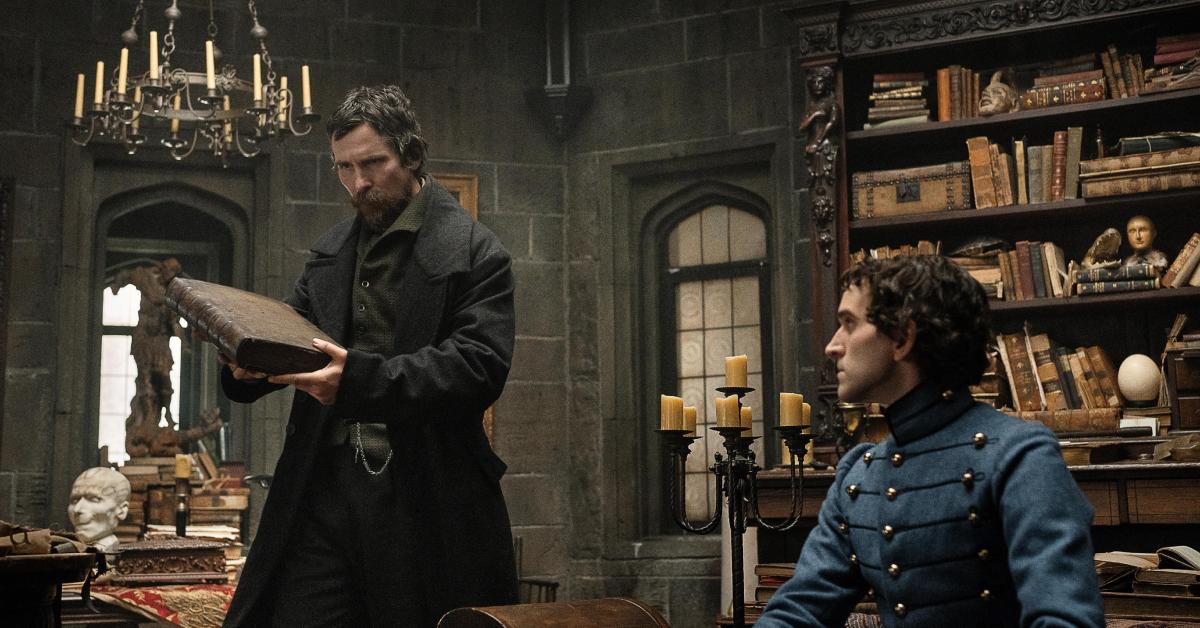 The narrative unmistakably mirrors Poe and his literary works, with various references and Easter eggs that satisfy every Poe enthusiast's cravings. There's a pointed shot of a raven cawing on a tree branch, clearly harkening back to his most haunting poem, "The Raven." The alluring and mysterious woman who steals Poe's heart in the film, Lea, has a name that sounds just enough like Lenore, which is almost definitely not a freaky coincidence.
Article continues below advertisement
Japanese cinematographer and frequent Scott Cooper collaborator Masanobu Takayanagi nails the gothic atmosphere and perfectly adapts the macabre tone of Poe's writing into a stunning visual medium. The candlelit lighting emphasizes the dark and sadistic tale occurring on screen while the wintry, cool-toned blue color grade heightens the eerie atmosphere.
Aside from the breathtaking visuals, the chemistry between Christian Bale and Harry Melling is captivating. The role of Detective Augustus Landor — a nod to Auguste Dupin, the star detective of Poe's "The Murders in the Rue Morgue" — demands a broody and enraged tone, and Christian successfully delivers such with intensity. Should we expect anything less?
Article continues below advertisement
We can always rely on him to fully immerse himself and give it his all, and here, Christian is compelling and subtle. When the truth finally comes out in the final act, he delivers a spine-chilling, powerhouse performance.
Now, Christian Bale may bring in an audience, but Harry Melling will keep them engaged in the story. He's come a long way since playing the impudent Dudley Dursley in the Harry Potter franchise, and his portrayal as a young Edgar Allan Poe is the standout feature of this film. Harry manages to hold his own against his incredibly versatile scene partner, stealing every scene as he embodies the renowned writer's eccentric and morbid essence.
Article continues below advertisement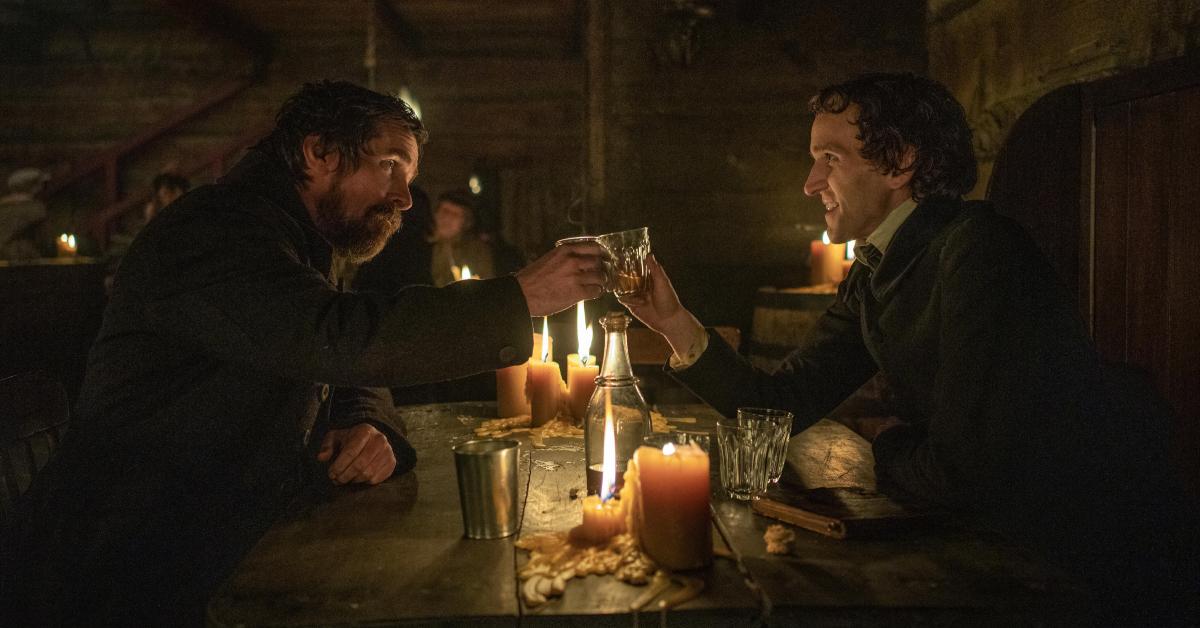 Harry seems like he was born to play Poe, even bearing an uncanny physical resemblance to him. He's an oddball, that's for sure, but overall, he's very lovable. The sensitive outcast evokes sympathy and support from the audience with ease, especially when he opens up about being a figure of fun for the others, who often mock him for his age and physical appearance.
The Pale Blue Eye is a significant addition to the current whodunit renaissance. It's a classic mystery tale, with startling moments and heightened senses of suspense that leave audiences gasping for air. With their jaws discarded on the floor, viewers leave eager to experience it all over again.
The Pale Blue Eye hits Netflix on Friday, Jan. 6, 2023.