Harvard Grad Claira Janover Got Fired From Her Job Because She Joked About Stabbing "All Lives Matter" Supporters
adasd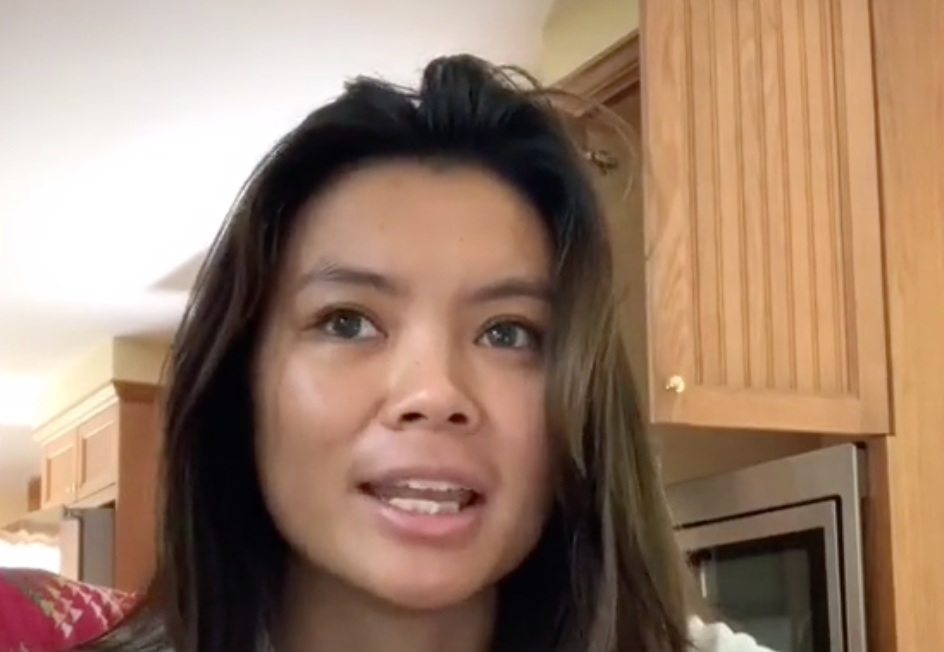 Harvard grad Claira Janover has been fired from her job at Deloitte because of a joke she made about stabbing "All Lives Matter" supporters on TikTok. The video, which was posted on June 5 (and has since been deleted), quickly went viral, and was shared by thousands — including conservatives who claimed Claira was legitimately threatening the lives of "All Lives Matter" supporters.
Article continues below advertisement
On Wednesday, Claira uploaded a TikTok in which she announced that "the job that I had worked really hard to get and meant a lot to me just called me and fired me because of everything." She added, "Even though they [Deloitte] claim to stand against systemic bias, racism, and unequal treatment." Claira had been an incoming government and public business service analyst at Deloitte for eight months.
Article continues below advertisement
In another TikTok, Claira said, "Trump supporters just took my job away from me. I've gotten death threats, rape threats, violent threats…My future's entirely compromised because Trump supporters have decided to come for my life."
Article continues below advertisement
After thousands of messages about Claira's TikTok flooded Twitter (with many users tagging Deloitte), Deloitte made the decision to fire her.
Article continues below advertisement
"It sucks, but it doesn't suck as much as systemic racism. And I'm not gonna stop using my platform to advocate for it, and I'm sorry, Deloitte, that you can't see that. That you were cowardice [sic] enough to fight somebody who was going to make an indelible change in the world and is going to have an impact," Claira said.
What was the TikTok "stab threat" about?
The original TikTok video shows Claira saying, "The next person who has the sheer nerve, the sheer entitled 'caucasity,' to say 'All Lives Matter,' I'mma stab you. I'mma stab you. And while you're struggling and bleeding out, I'm gonna show you my paper cut and say 'My cut matters, too." Although the TikTok was meant to be an analogy to prove to others why saying "All Lives Matter" is damaging, racist, and nonsensical, many people took it very literally (Claira did later comment on the video, saying "For legal reasons this is a joke," but it seemed to be too late.)
Article continues below advertisement
People have come to Claira's defense, tagging Deloitte and telling them it was a mistake to fire someone who was simply standing up for the Black community. One Twitter user wrote, "y'all shouldnt have fired #ClairaJanover over a f***ing tiktok of her DEFENDING PEOPLE WHO ARE OPRESSED.. she's not going to stab anyone, it was an extreme analogy. quit worrying about her stabbing you and start worrying about the black people ACTUALLY GETTING KILLED."
Article continues below advertisement
Article continues below advertisement
Currently Claira Janover's friends have started a GoFundMe to raise money for the recent college grad. "Claira is not in a financially stable situation; the trolls on Twitter who call her entitled and gesture towards some existence of rich parents have no idea what they are talking about. Claira is an orphan with no living blood relatives who lost her single mother in 2019 to ovarian cancer and she attended Harvard on full financial aid," the page reads. So far, $7,305 has been raised.