Woman Publicly Shames Members of Her Bridal Party in Viral TikTok
One woman took to TikTok to discuss her relationships with her groomsmen and bridesmaid during and following her wedding. Here's what she said.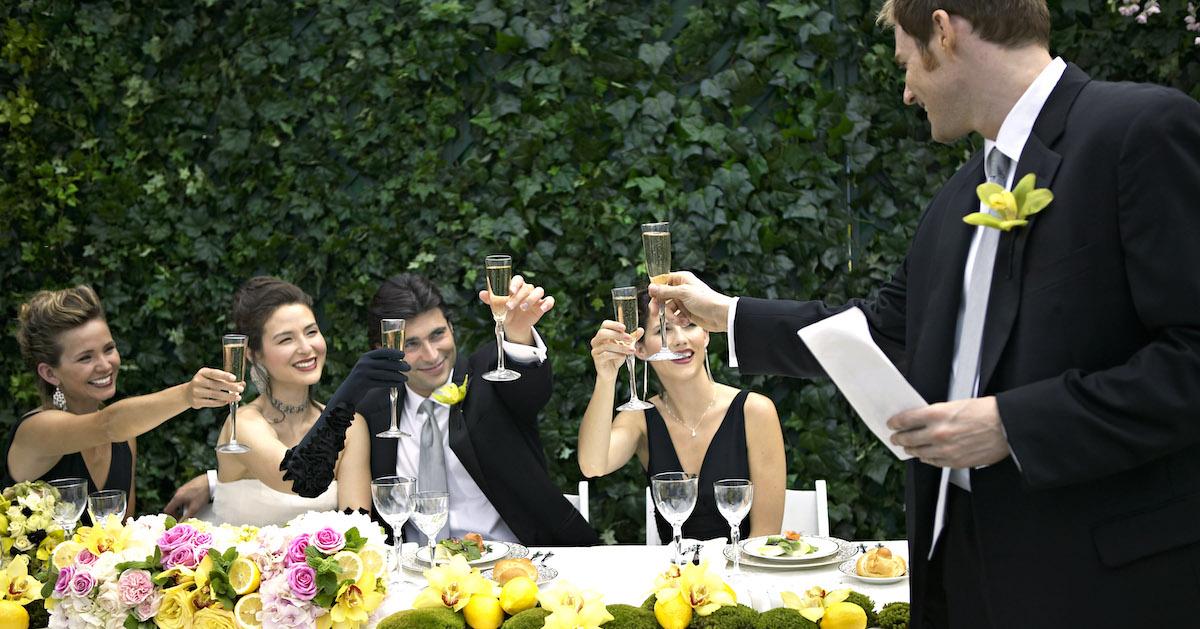 Word of advice: If you're planning a wedding, choose your bridesmaids and groomsmen wisely. While someone may seem like a great friend, they may unveil a totally different side of themselves on your big day.
Article continues below advertisement
One woman recently took to TikTok to shed a light on the reality that is cutting off friends after the wedding because of the way they behaved.
In her video, she took a look back at photos of her attendants and pointed out which ones were problematic during the ceremony and planning process, and which ones came through.
While some friendships stayed exactly the same post-wedding, others seemed to deteriorate afterward.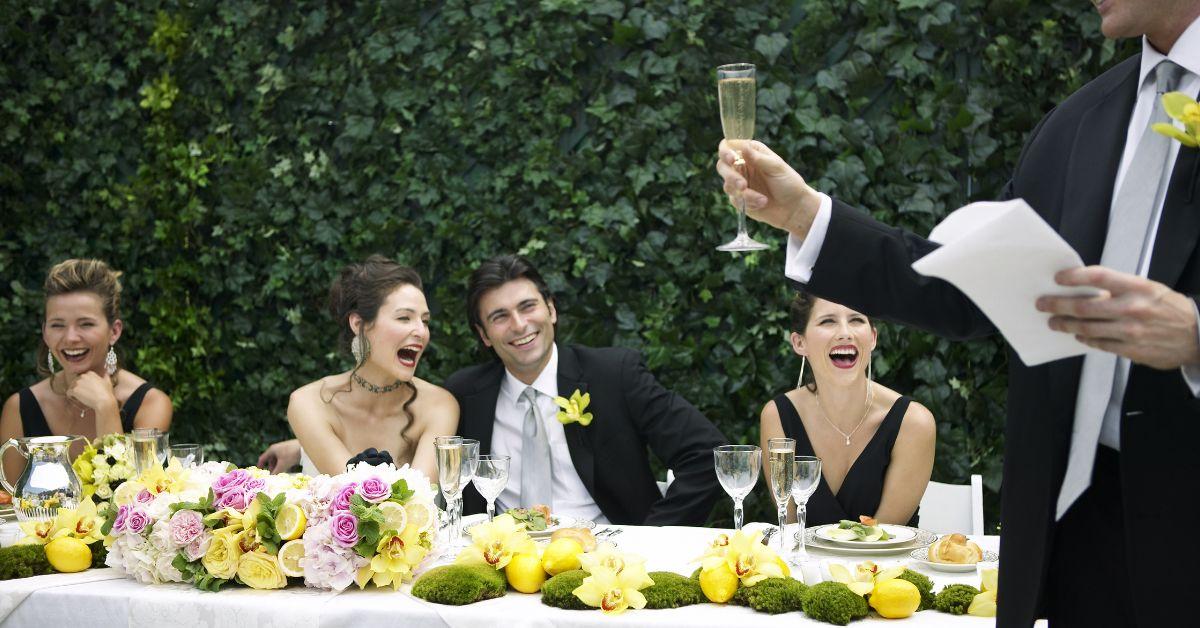 Article continues below advertisement
Woman calls out wedding guests who misbehaved during her wedding.
Currently, on TikTok, there's a sweet trend that involves showing photos of your bridal party while playing the tune of "Bridesmaid" by Kylie Morgan. "She got me through high school," one lyric reads. Another says "She's my voice of reason."
Users usually match up each bridesmaid to a different lyric.
Article continues below advertisement
However, TikTok creator Pea Tea Griffin (@peatreeeee) wasn't too pleased with some of the people in her wedding party. She decided to put her own spin on the trend.
Instead of highlighting them, she updated her followers on who she was still friends with.
In her video, she goes through each member of her bridal party and her husband's groomspeople.
In the first photo, she described one of the groomsmen and wrote: " We're still good friends and he's the fairy godfather for our son."
Article continues below advertisement
Then the video transitioned to a photo of one of the women in the wedding party, and the tone was much different. She wrote, "She complained about everything in the buildup to the wedding. Sulked all day and we never heard from her again."
Another groomsman was seen in the video. Pea explained, "He tried to bring a girl he just started dating. Flirted with the bridesmaids on the day of. Sulked and left early. Broke up with girlfriend a month later."
She also shared the scoop on two other bridesmaids. Referring to one, she wrote "stayed friends for a bit and then one day deleted me off her socials and never told me why."
Meanwhile, for the other bridesmaid, she wrote, "She recently outed herself as a bigot which is a shame because I love her dearly."
Article continues below advertisement
In two follow-up videos, Pea shared more details on why some of the relationships went awry.
When it came to the friend who "complained about everything in the buildup to the wedding," Pea explained that a few months before the wedding, they were together and both inebriated. It was then that this bridesmaid had an outburst and berated her for the hairstyle and dress she had chosen.
Article continues below advertisement
Furthermore, Pea spilled the tea on the groomsman who brought a date but ended up flirting with the bridesmaids. This had stressed her and her husband out because they asked him to only bring a date only if he was serious about her, as they wanted a small intimate wedding. He promised them that he was serious about this girl.
Article continues below advertisement
And when it came to the bridesmaid that became a bigot, Pea admitted she was a good friend at once point, but their views just didn't align.
"She slid into my DMs recently and basically was saying that the rainbow flag was a trend and a fad and all these other homophobic stuff," Pea explained, adding: "In the past, she's also said some things that are so racist."
Bottom line: You can strive for a fairytale wedding, but you might not always have fairytale bridesmaids.