Offline, Your Korean Dad Is a Coffee Expert — But He's Got More up His Sleeve (EXCLUSIVE)
Nick Cho of @YourKoreanDad on TikTok has been dubbed the new Mr. Rogers, but what does he do for a living offline? He talked with us about his job.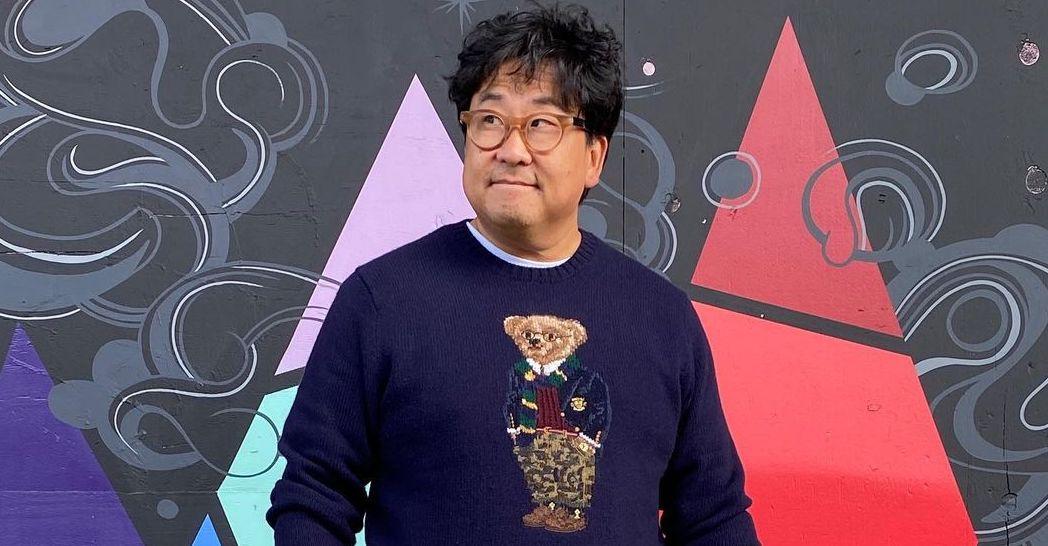 The real-life father behind the TikTok account @YourKoreanDad — Nick Cho — has gone viral online for his soothing videos of everyday parental bonding experiences. His account currently has almost three million followers and over 43 million views, with viewers of all ages connecting with his almost mundane (yet wholesome) videos.
Article continues below advertisement
But when Nick isn't extending a virtual comforting hand through your phone screen or working on his upcoming podcast with actress Christa Allen, he has plenty more projects on his plate keeping him busy. What does Nick Cho do for a living? He took the time to talk exclusively with Distractify about his life behind the scenes.
Article continues below advertisement
Nick and his wife are considered experts in "third-wave coffee" and own Wrecking Ball Coffee Roasters.
Unlike many of the stars who have blossomed to fame on TikTok, Nick's decision to join the app wasn't a result of quarantine boredom; it was a recommendation he took from his children.
"When people ask the very common question, 'What would you do if you get to do something else?' I always said I would want to make films or videos or TV," he says.
He joined the app in 2019 and spent a few months playing with it, initially making videos about coffee — tying in the day job he shares with his wife.
"Being a coffee professional, I started out making little coffee videos at first. And then right away, I realized, like, that's my day job — let's let the [day] job be the [day] job," he says.
Offline, Nick is the founder and owner of Wrecking Ball Coffee Roasters, which he shares with his wife, Trish. The pair are considered experts in "third-wave coffee," and their shop is well-known in the industry.
Article continues below advertisement
Nick explains that "third-wave coffee" describes the community of people who take the origin, taste, and experience of their coffee seriously. The "first wave," he says, was about just consuming coffee, but not really enjoying it.
"It wasn't supposed to taste good on its own. You [made] it taste less bad by putting some cream and sugar in," he says.
The second wave was where companies like Starbucks and Dunkin' came in, as consumers wanted their coffee to taste better.
Article continues below advertisement
"Third wave, I always say, is like coffee appreciation — kind of like wine appreciation, or music appreciation," Nick explains. "There's the connoisseurship sort of thing that kicks into where it's like, the more you learn about it, the more interesting it is, and the more rewarding that consumption experience is."
So while Nick is an expert in coffee, you won't see much coffee in his online content as he keeps the two parts of his life separate.
Article continues below advertisement
Nick has other video projects he's working on — including a potential TV show.
As his platform has continued to grow, Nick looks at social media and the landscape it's created in a critical light. When he started taking his videos more seriously, he says he began by analyzing how people consume their TikTok content.
"The first place I went to was really trying to learn about how people engage with TikTok," he says, nodding at the notion that many enjoy watching TikTok while curled up in bed. "My thought process was, what kind of content could I produce that could deserve to be in the intimacy of that space — that could fit there, and be worthy of being in that intimate space?"
Article continues below advertisement
This line of thinking is largely what inspired the videos that have many calling Nick the next Mr. Rogers. But his critical views of the landscape have expanded into a potential TV show he's currently trying to develop.
Article continues below advertisement
While large influencers like the D'Amelios have their own reality shows in the works to reveal what life behind the scenes is like for an influencer, Nick wants to take a look at small creators who have videos suddenly go viral and explore the pressure they face to capitalize on their "15 minutes of fame."
Article continues below advertisement
"What about the garden variety? What about the kid in Topeka, Kan. who just hit 200,000 followers on TikTok? There are thousands of people like that," Nick says. "I find myself talking to a lot of people who are other content creators... and I've really been in a spot where I'm seeing so many people really having like, legitimate mental health crises, because of their content creation."
The project is still in development and while he's currently uncertain where (or if) this project might land, Nick is hoping to use his platform to continue these gentle yet critical conversations about the ever-growing social media landscape.
But while Nick is working on these projects, feel free to take a load off of your own day and join him for a hot dog in Ikea, or visit a pumpkin patch with him (virtually, through his videos, of course).