Gabbie Hanna Returned to YouTube to Discuss a "Toxic" and "Abusive" Friendship
Gabbie Hanna posted a video about her mental health and the "abusive" friend she's been dealing with. Details on what she said in the bombshell video.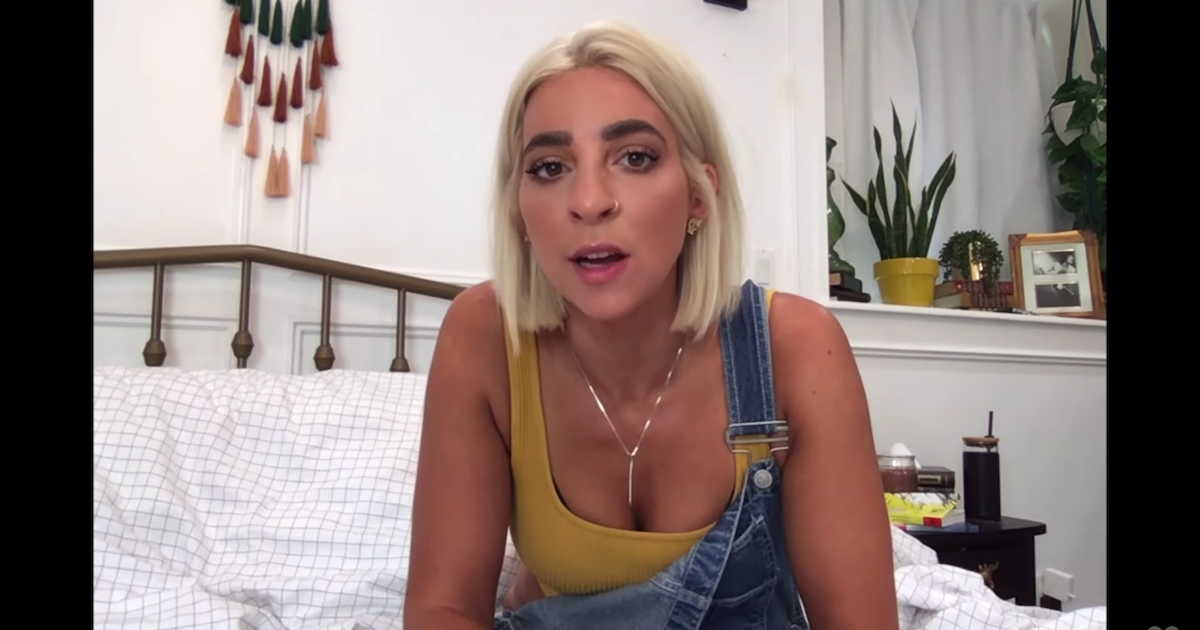 While getting involved in controversy and scandal is an inevitability for most YouTubers, Gabbie Hanna has had enough of the hate against her. The content creator, who got her start with The Gabbie Show on Vine, returned to her channel after a two-month break to discuss how her mental health has been affected by the rumors about her past.
In recent months, Gabbie has been accused of being transphobic, of knowingly being friends with a rapist, and of expressing racist sentiments.
Article continues below advertisement
The "Monster" singer addressed her social media hiatus and how a former friend has been threatening to ruin her life in her Aug. 18 video, "I'm back. (why I left, why I'm scared for my life, the shadowban, & everything else)." While she didn't reveal the identity of who this toxic friend was, viewers are still speculating about it online.
Who did Gabbie Hanna live with? Keep reading to find out what Gabbie spoke out about in her video.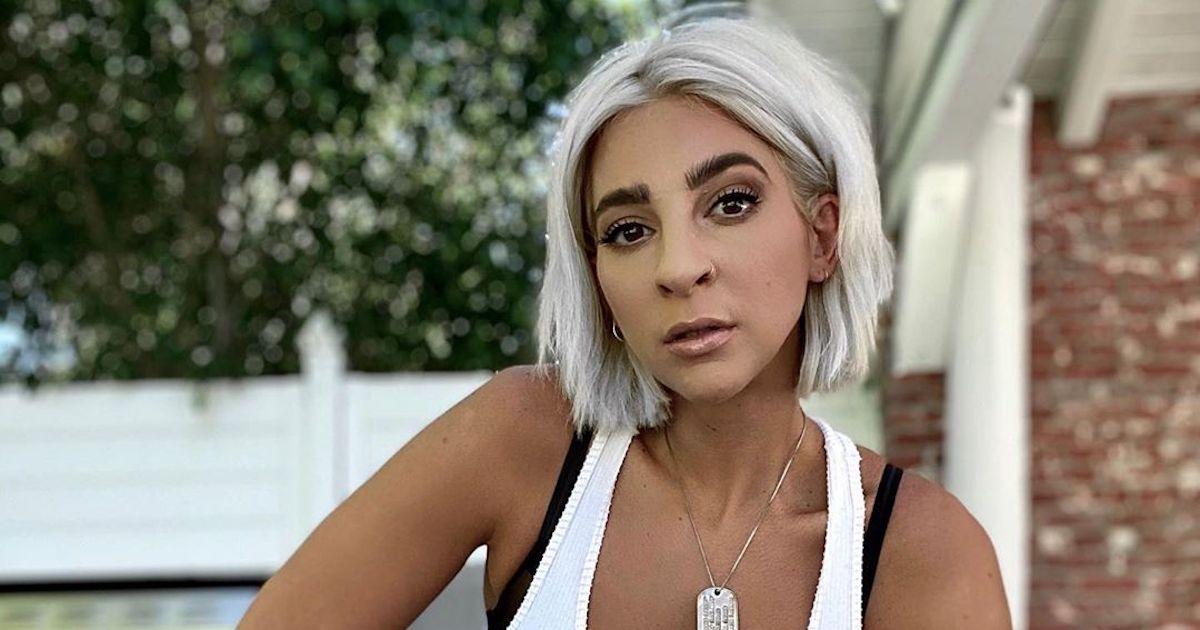 Article continues below advertisement
Who did Gabbie Hanna live with?
In her video, Gabbie explained that she became involved with a group of friends while her internet career was just starting out in 2014. She said that she had no money at the time, and that her friends would provide her with a place to stay, but that it came at an immense emotional cost.
"A few years ago, in 2014, when I first moved back to L.A.... I found myself a part of a really toxic friend group that was just abusive mentally and emotionally, and somehow, physically... any relationship can be abusive," she said.
While she wasn't involved with these friends for long, they still affect her so many years later.
"My involvement in this group was very brief, but it left a lot of scars, and it followed me," Gabbie continued.
Article continues below advertisement
She went on to describe how her friends would make fun of her appearance, and how they would pay for things when she was broke. While they would offer to pick up the tab in front of her, they'd then tell other people that they were supporting her financially.
"I was on the verge of being homeless. It was just this constant back and forth," the singer continued.
Article continues below advertisement
"When they started pressuring me and threatening me, I finally made the decision to stop allowing this toxic, abusive group to control me, which is why I finally chose to speak up about it," she said. "I just wasn't OK with living in fear and anxiety anymore."
While Gabbie didn't explicitly say who this friend was, many online are speculating that she is referring to Jessi "Smiles" Vasquez.
Jessi herself confirmed in November of 2019 that Gabbie once stayed on an air mattress in her home back when they were friends in 2014. The two have discussed the demise of their friendship on their respective channels, and they even engaged in a feud on Twitter in June of 2020. Gabbie said in her video that she recorded a podcast episode about her experience with the person, but that she didn't recognize herself when she watched it back.
Article continues below advertisement
She had become "obsessed" with what the friend had done to her, and it wasn't healthy. After speaking with her team, Gabbie determined that she needed to take a break from social media. She also considered suing her former friend, but that she didn't want to spend years on seeking justice. At this time, Jessi has not publicly responded to Gabbi's video.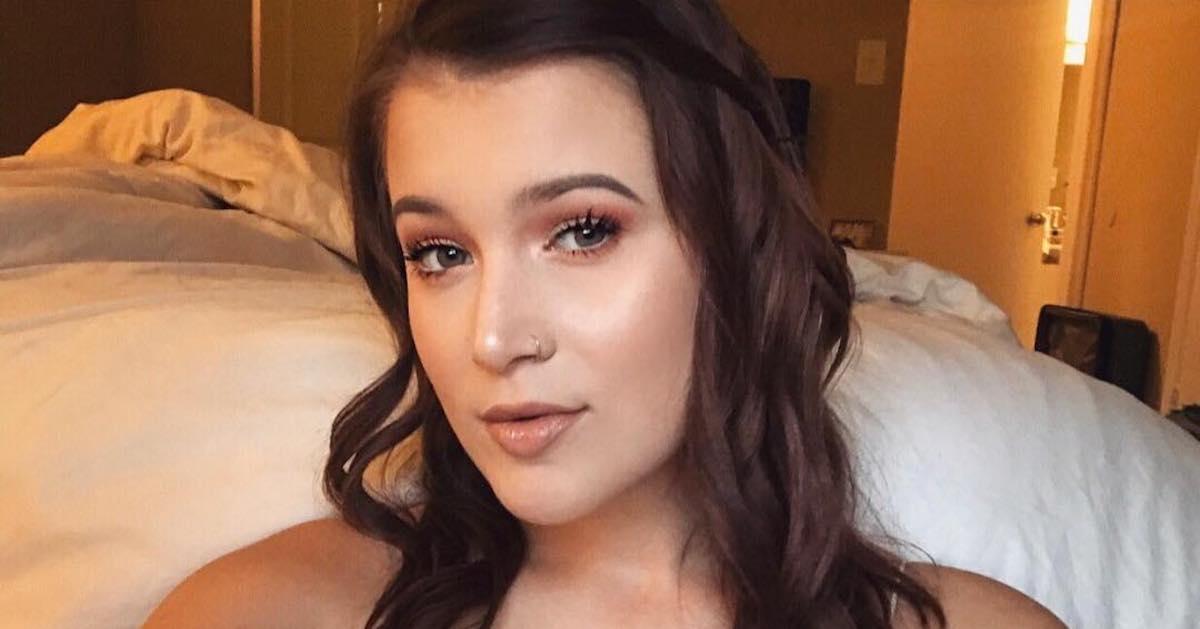 Article continues below advertisement
Did Gabbie Hanna have a breakdown?
Throughout her emotional video Gabbie discussed how much of a toll her internet career has taken on her mental health. She explained that she's gotten daily death threats, and that people have even attacked her most ardent fans.
She also detailed an incident that caused her a lot of stress, and that had her thinking that someone was trying to hurt her at her home.
Gabbie said that she posted online about going to the grocery store with her boyfriend, Payton Saxon, one day at the beginning of quarantine. The store ended up being closed, so she and Payton returned to their home earlier than they expected to. When they arrived, they noticed that a man was parked out front who appeared to have equipment in his trunk. Gabbie soon became paranoid that he was trying to break in and potentially spy on her residence and hack her security system.
Article continues below advertisement
The YouTuber noted that she's been afraid for her life, and that she's become paranoid about someone killing her.
"A lot of evil people have been trying to hurt me in a lot of ways for a long time," Gabbie said.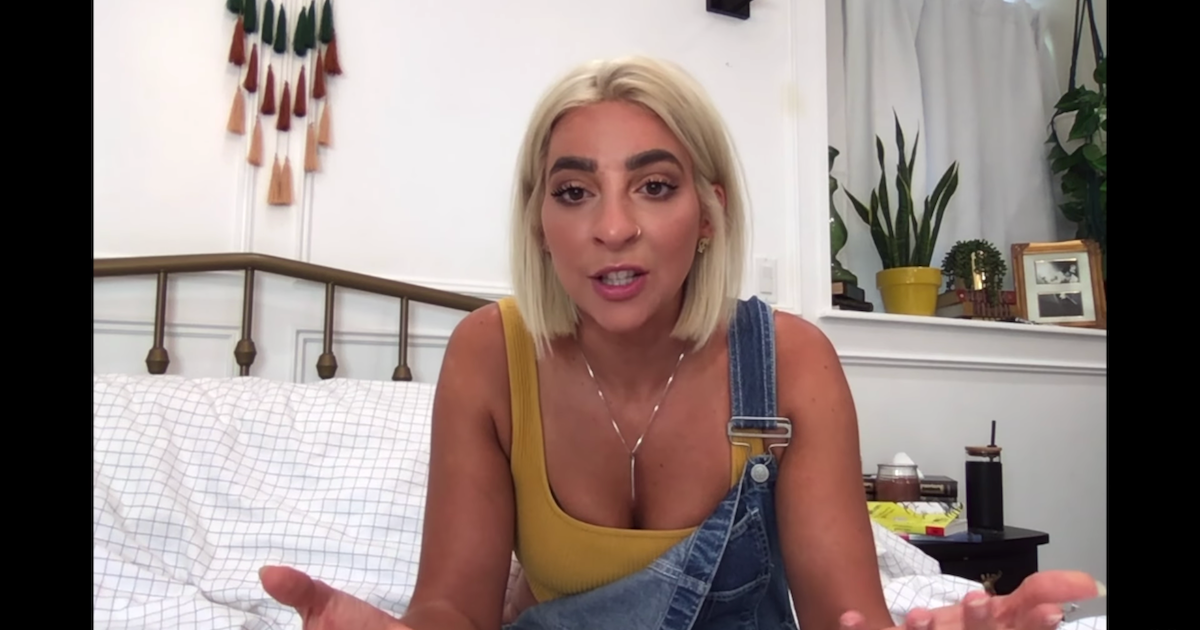 Article continues below advertisement
Does Gabbie Hanna have a stalker?
The content creator has been hinting at the "paranoia" surrounding her safety for months, and she has also claimed that someone is stalking her.
In May of 2020, she tweeted about how someone was trying to harm her.
"The worst part of having a stalker is the paranoia. It makes it hard to engage with fans because you never know if it's the person that hurt you behind the keyboard," she wrote. "You can block them time and time again, but they'll find a way. they always find a f-----g way."
In a second tweet, she asked the person to stop trying to hurt her.
"This is me pleading with you, knowing you're reading this. please, PLEASE leave me alone. Leave my friends, family, and fans alone. I don't know what you want from me, I don't know what you're looking for or waiting for," she stated. "PLEASE let me live in peace."
Gabbie never confirmed whether she identified the stalker or not, and she teased that the toxic former friend in her life was still wreaking havoc on her life.
Article continues below advertisement
At the end of her video, Gabbie noted that she had used her break from social media to focus on herself. While she said that the "abusive" friend still continues to cause her trouble, she now feels like she can return to the internet.
"I feel like myself again," Gabbie said. "I'm ready to feel lighter again."
You can watch Gabbie's video below.