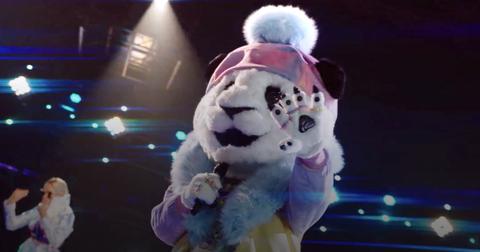 Here's Who Has Been Unmasked So Far on 'The Masked Singer' Season 2
By Amber Garrett

Updated
As fun as it is to watch unknown famous people in wild costumes show off their vocal stylings, the true reason we keep coming to watch The Masked Singer is to guess their real-life identities and then find out whether our hunches were right. We did a pretty great job with guessing throughout the show's first season, but the judges insist Season 2 is going to be a lot harder. I don't know, sounds to me like that just means more fun.
We'll be keeping up on who has been unmasked on The Masked Singer each week, along with some of the clues and our best guesses at the moment for who they might be. Watch this space for up-to-the-minute updates and be sure to tune in Wednesdays at 8 p.m. ET to watch for yourself!
Who has been unmasked on The Masked Singer Season 2? Here's what we know:
1. Egg (Status: REVEALED!)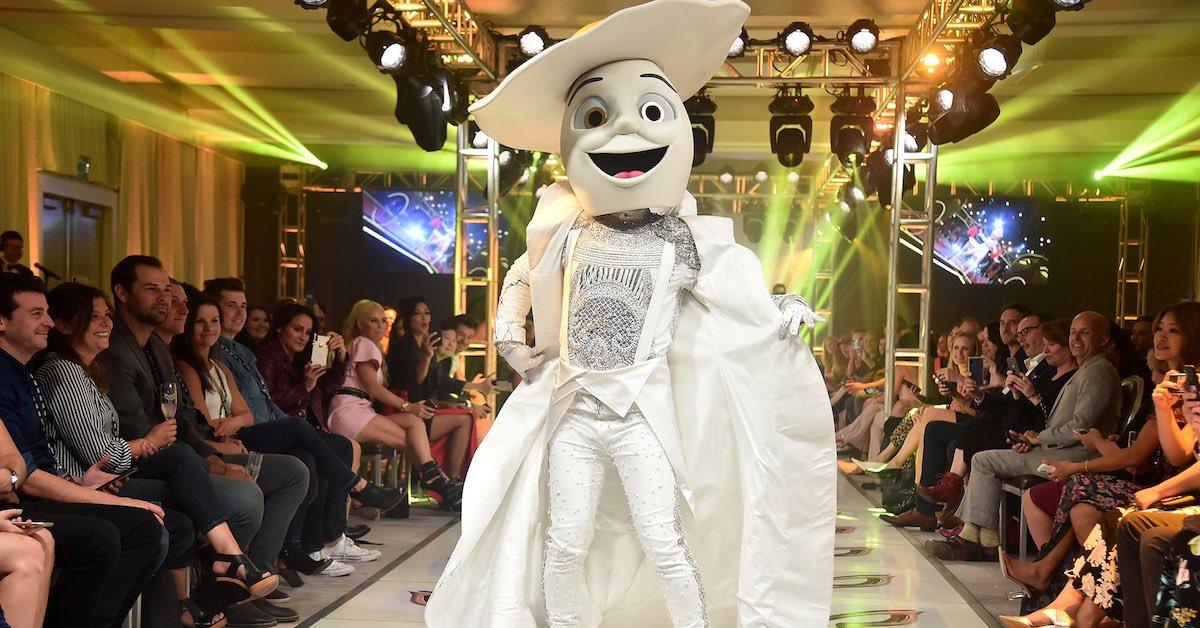 Clues: As my mom always told me, life has an expiration date, so always work hard for the first and last vowels of the alphabet." (Aka Au, the chemical symbol for gold, or A-Y.) Going for the gold, "figure"
After losing to the Skeleton in the first smackdown of the season (a new feature of the show), Egg was unmasked and confirmed to be… Johnny Weir! We knew it.
2. Ice Cream (Status: REVEALED!)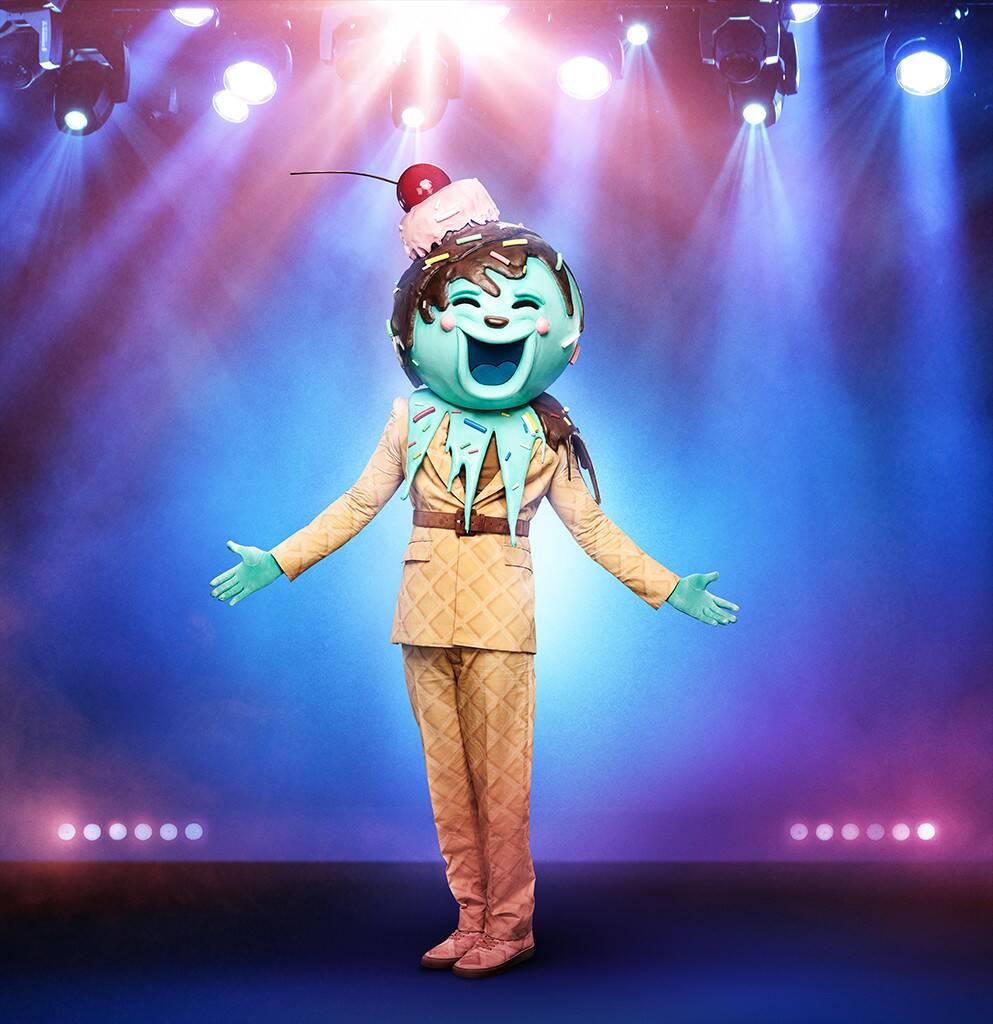 Clues so far: They say, "I'm made of sugar and dairy and I live for half of February," and Valentine's Day is circled on a calendar. Someone who pursued their dreams despite doubts from their family.
After a smackdown facing the Tree, he unmasked and revealed himself to be YouTube/Twitch star Ninja! Twitter nailed it.
3. Panda (Status: REVEALED!)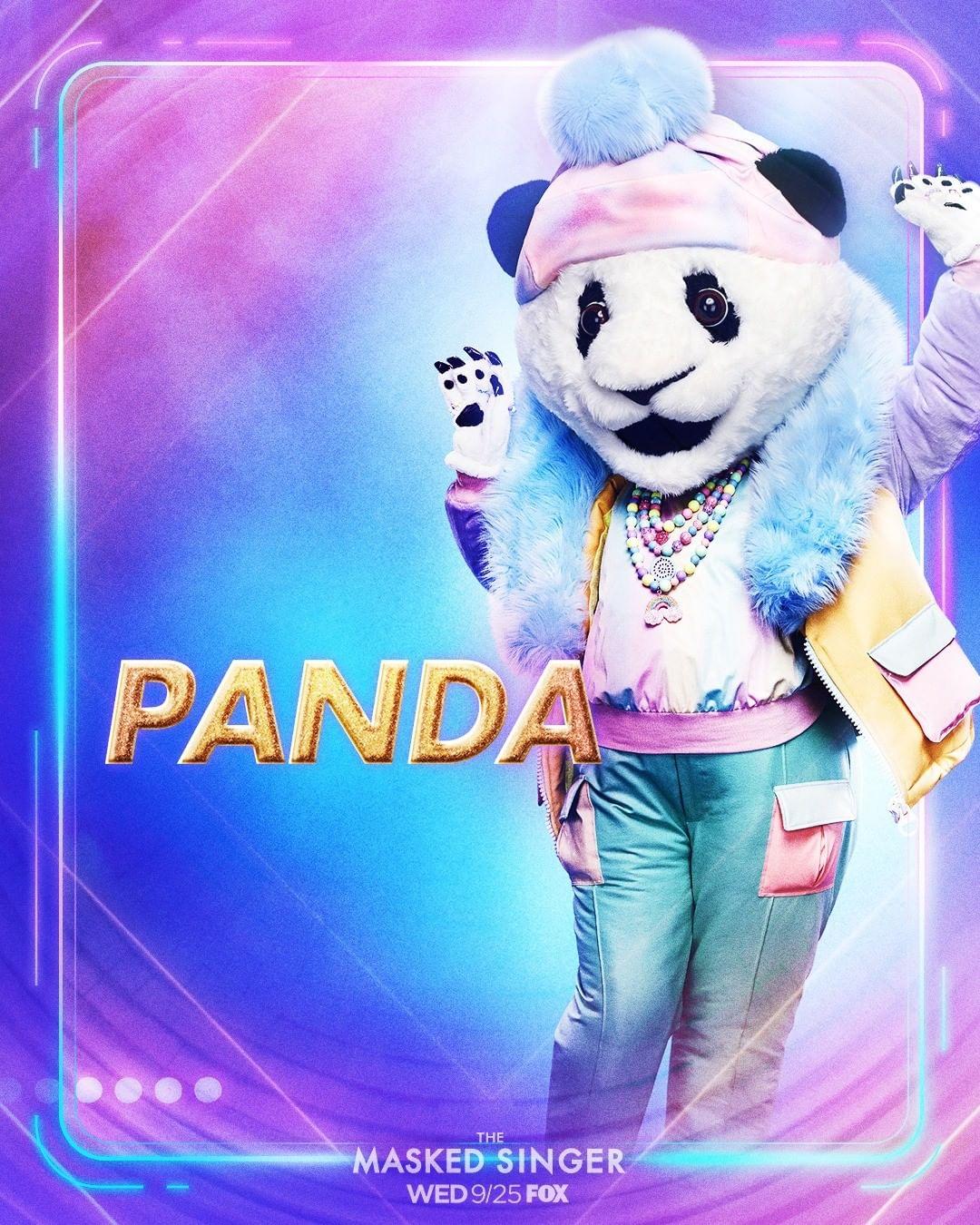 After losing the smackdown to The Leopard on October 2, Panda was unmasked revealing her identity: It was Laila Ali! A lot of the clues pointed to boxing, and she paid a lot of homage to her dad.
4. Eagle (Status: REVEALED!)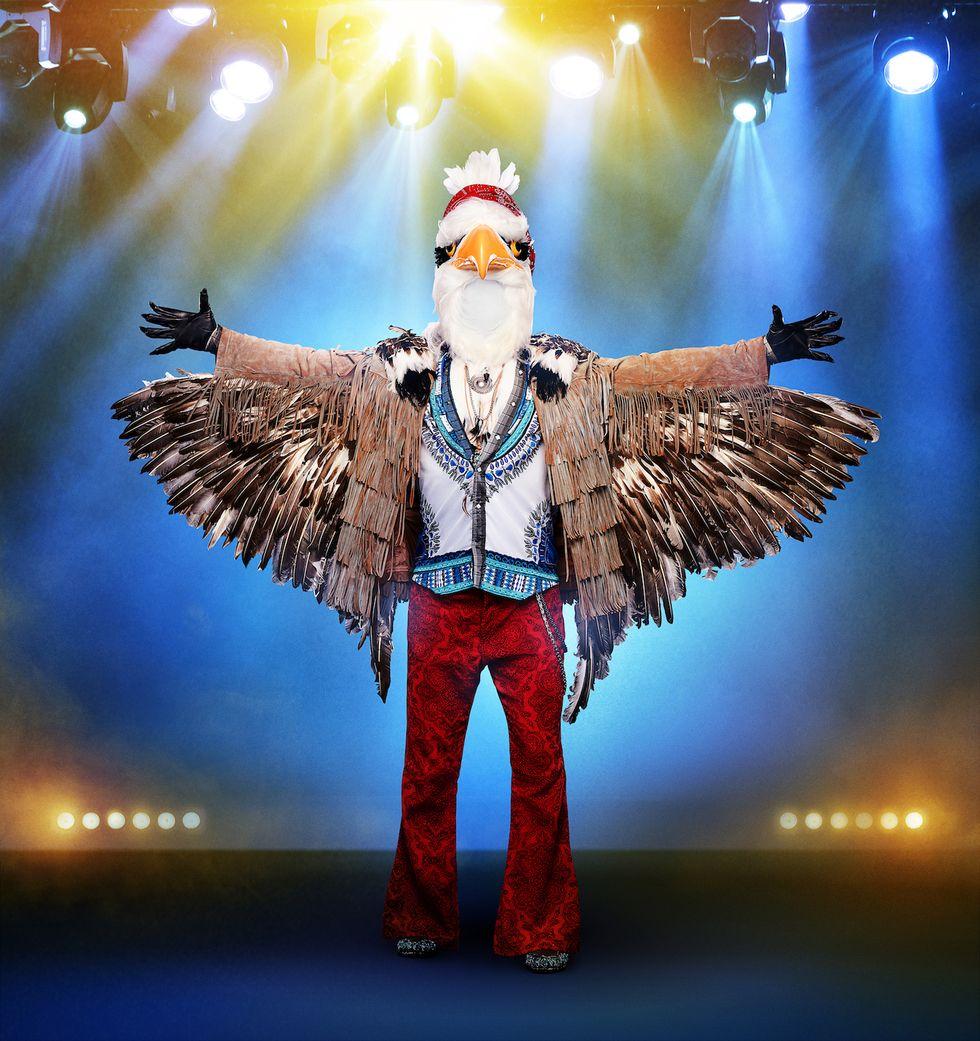 Our best guesses on this one before the performance were Willie Nelson, Bret Michaels, or Alice Cooper. We were completely shocked then to learn at the end of the night that it was celebrity rehab specialist Dr. Drew Pinsky! This one really threw us for a loop. Well done, Masked Singer.
5. Skeleton (Status: REVEALED!)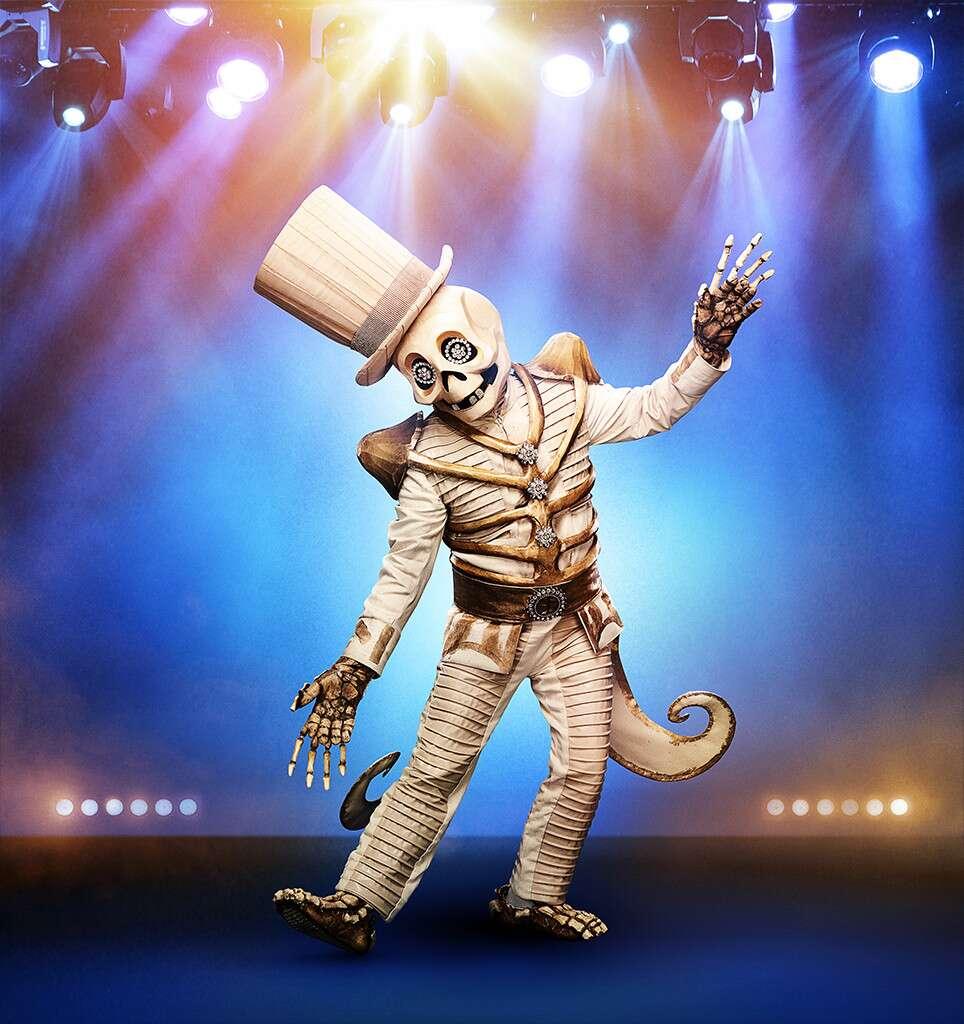 We thought it was somebody like Martin Short or Dana Carvey, but the clues on Week 4 led us to agree with Jenny McCarthy that it was David Letterman bandleader Paul Shaffer. And she was right! Honestly, the fact Jenny was right is what really floors us.
6. Penguin (Status: REVEALED)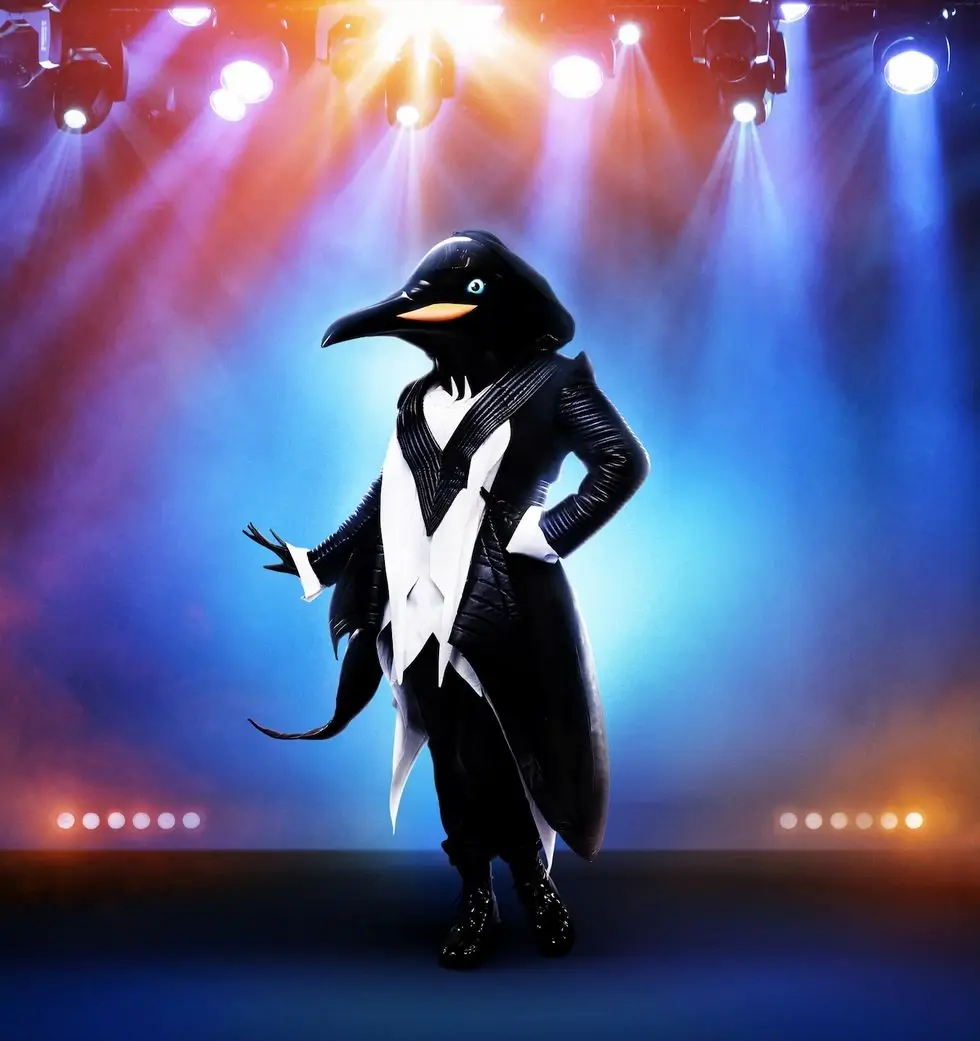 Someone told them weren't pretty or smart enough, but we find that hard to believe, especially after the Penguin was revealed to be former View co-host Sherri Shepherd!
7. Black Widow (Status: REVEALED)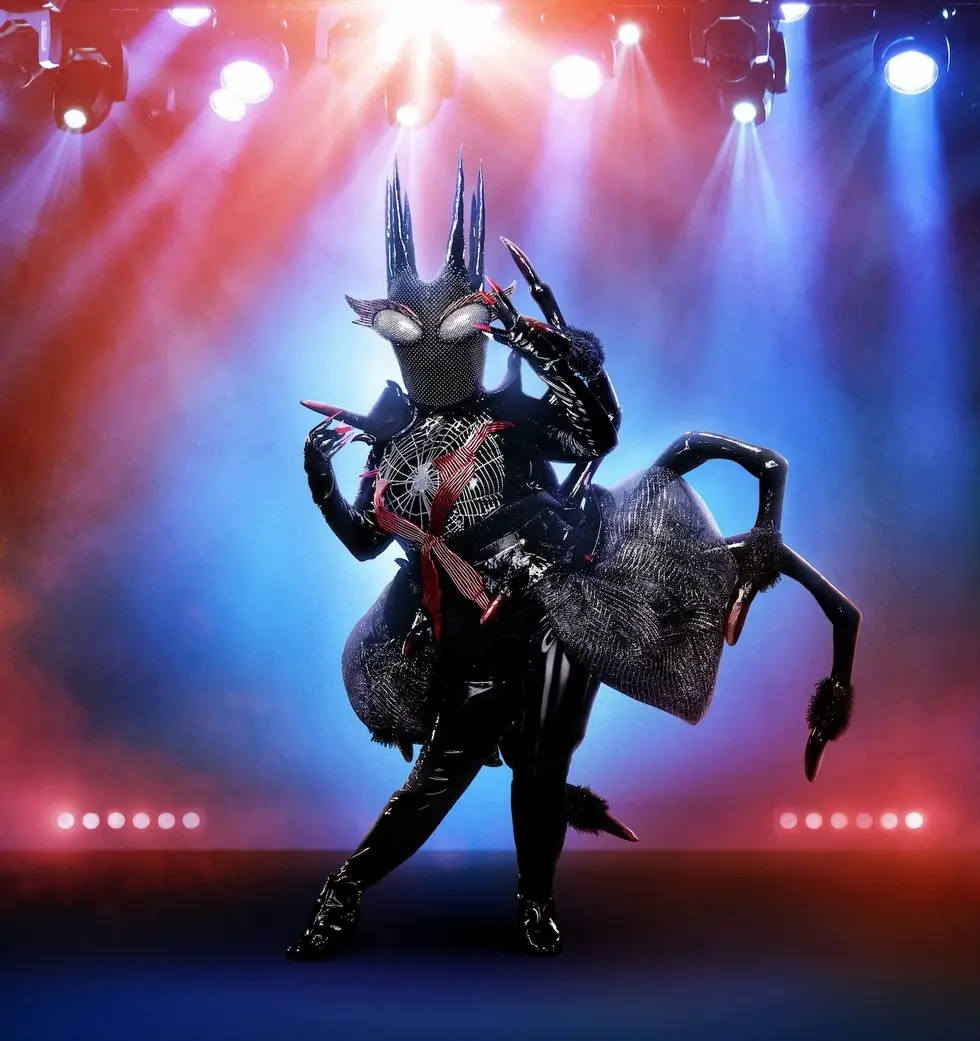 It's Raven-Symone! Their first clue package included a tarot card. On her debut on the Masked Singer stage, she made an allusion to her empire, a Sagittarius symbol appeared, and she said she's hoping to present a darker, edgier side people aren't familiar with.
8. Ladybug (Status: REVEALED)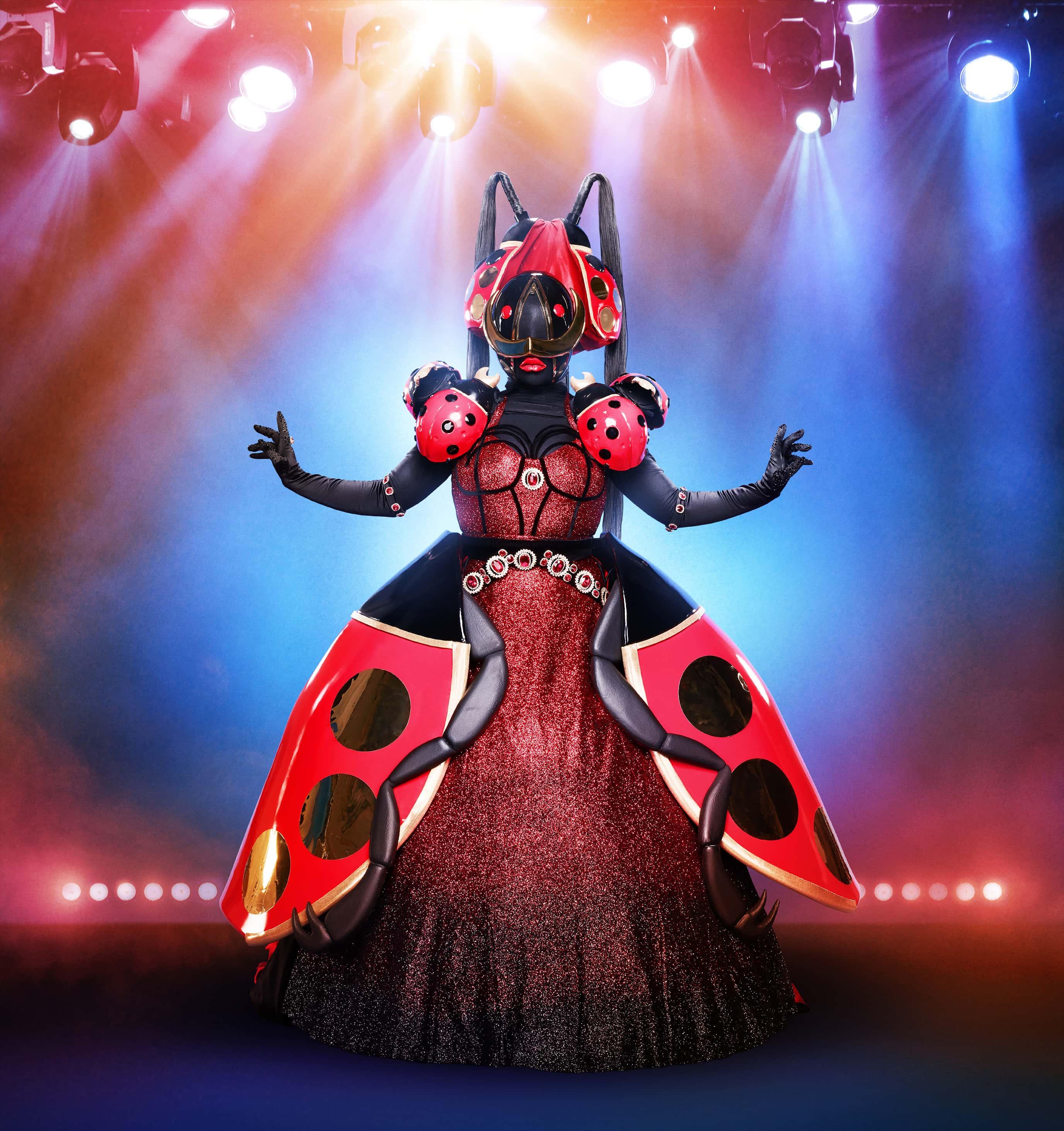 Kelly Osbourne shook viewers when she took off her Ladybug mask — but the clues of family drama and living in the spotlight made sense.
9. Flower (Status: REVEALED)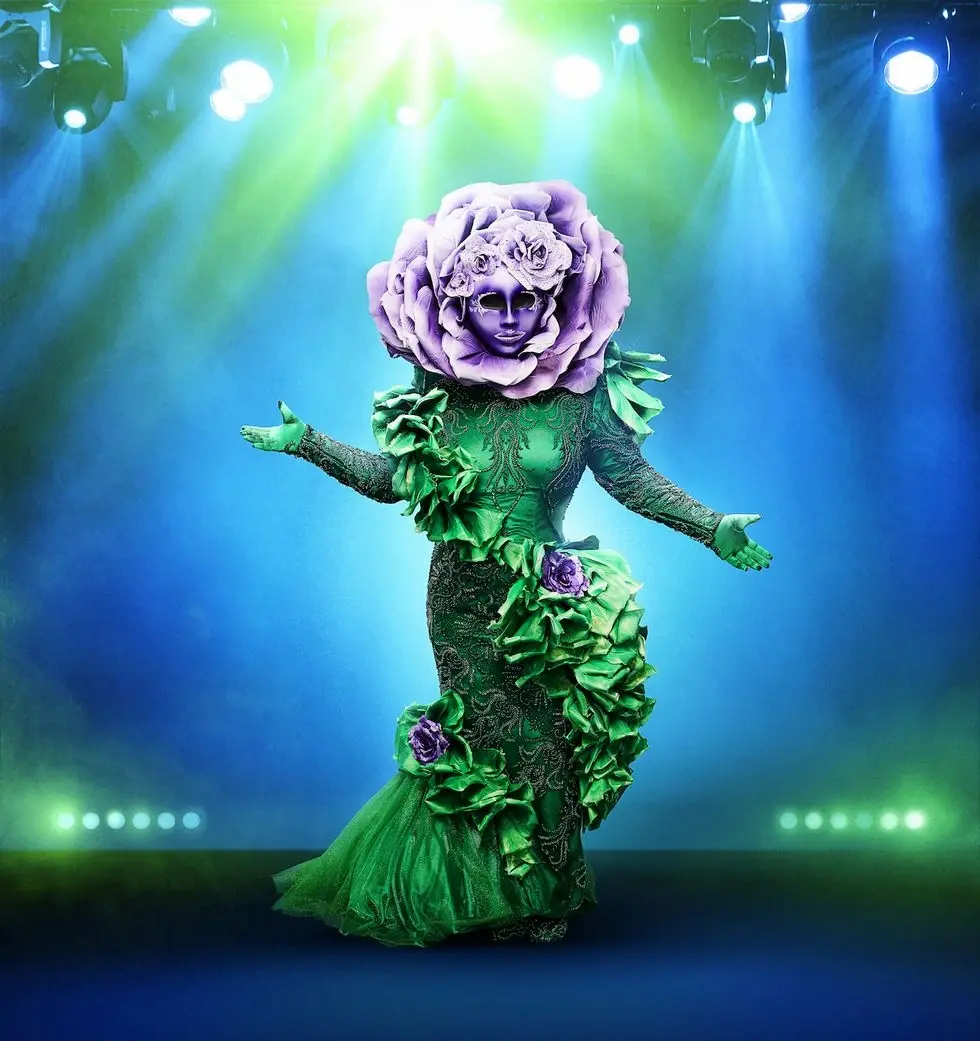 The fact that the one and only Patti LaBelle did not make it to the finals is a shame.
10. Butterfly (Status: REVEALED)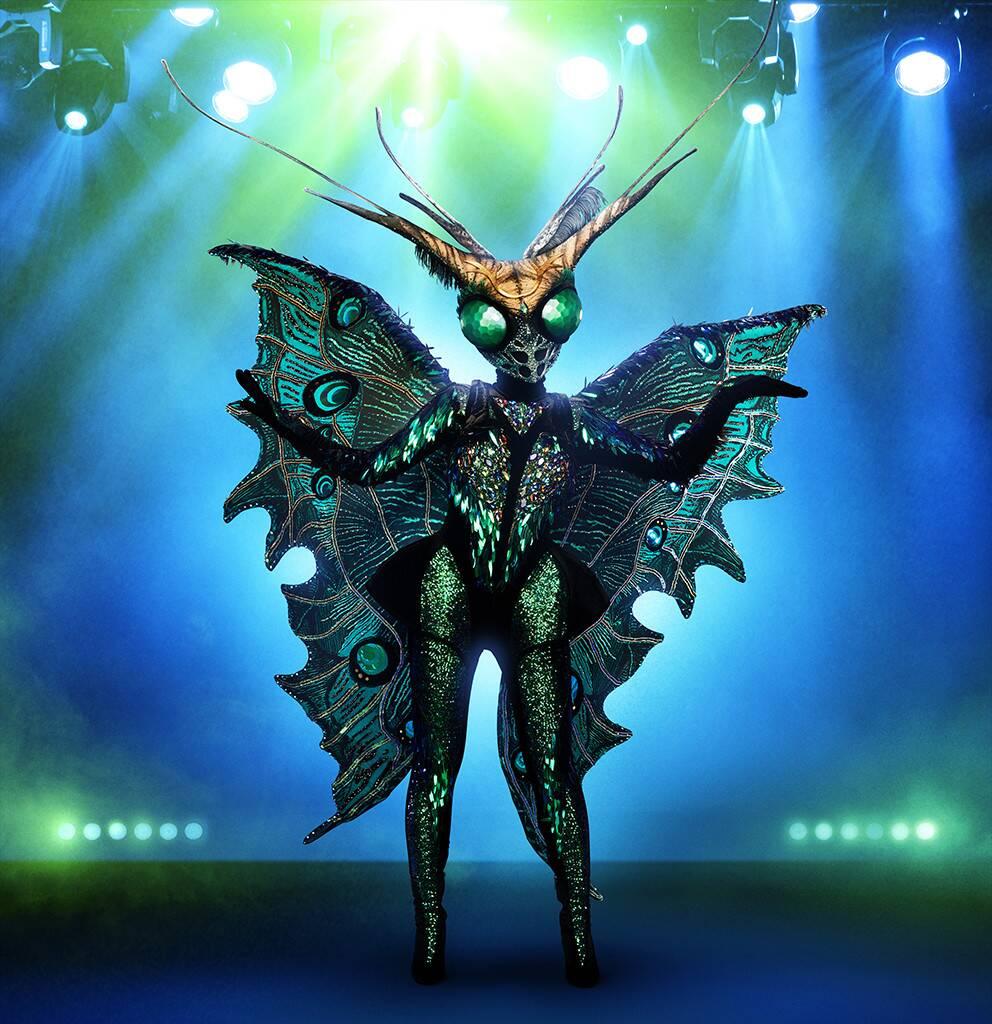 Not used to seeing her a solo act, fans were stumped when it came to the Butterfly, who turned out to be former Destiny's Child singer Michelle Williams!
11. Tree (Status: REVEALED)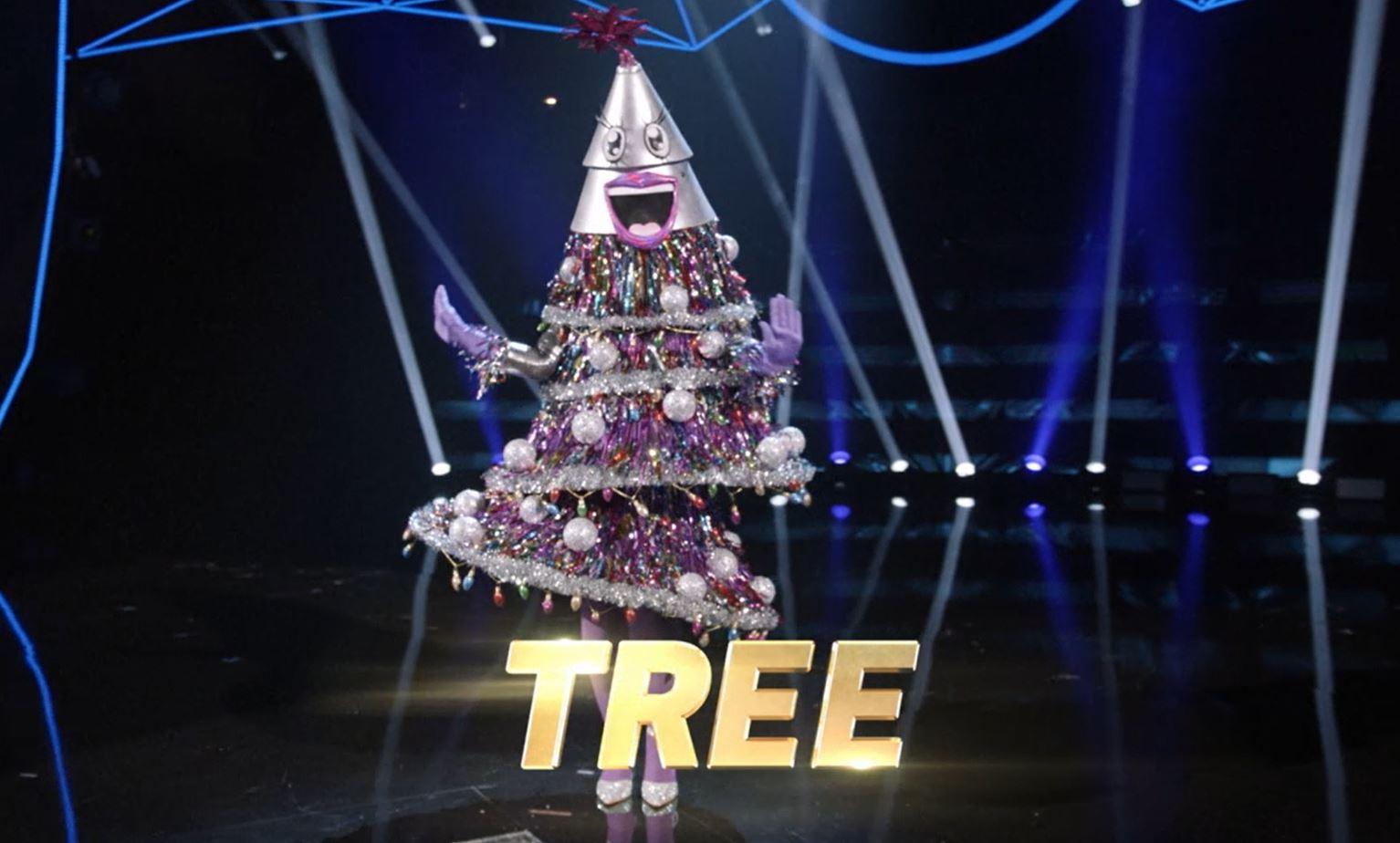 Clues so far: the word "delicious," and their famous family has to wear costumes too. "Precious cargo" is another possible clue. Lots of culinary clues.
So, who was it? SNL alum Ana Gasteyer!
12. Thingamajig (Status: REVEALED!)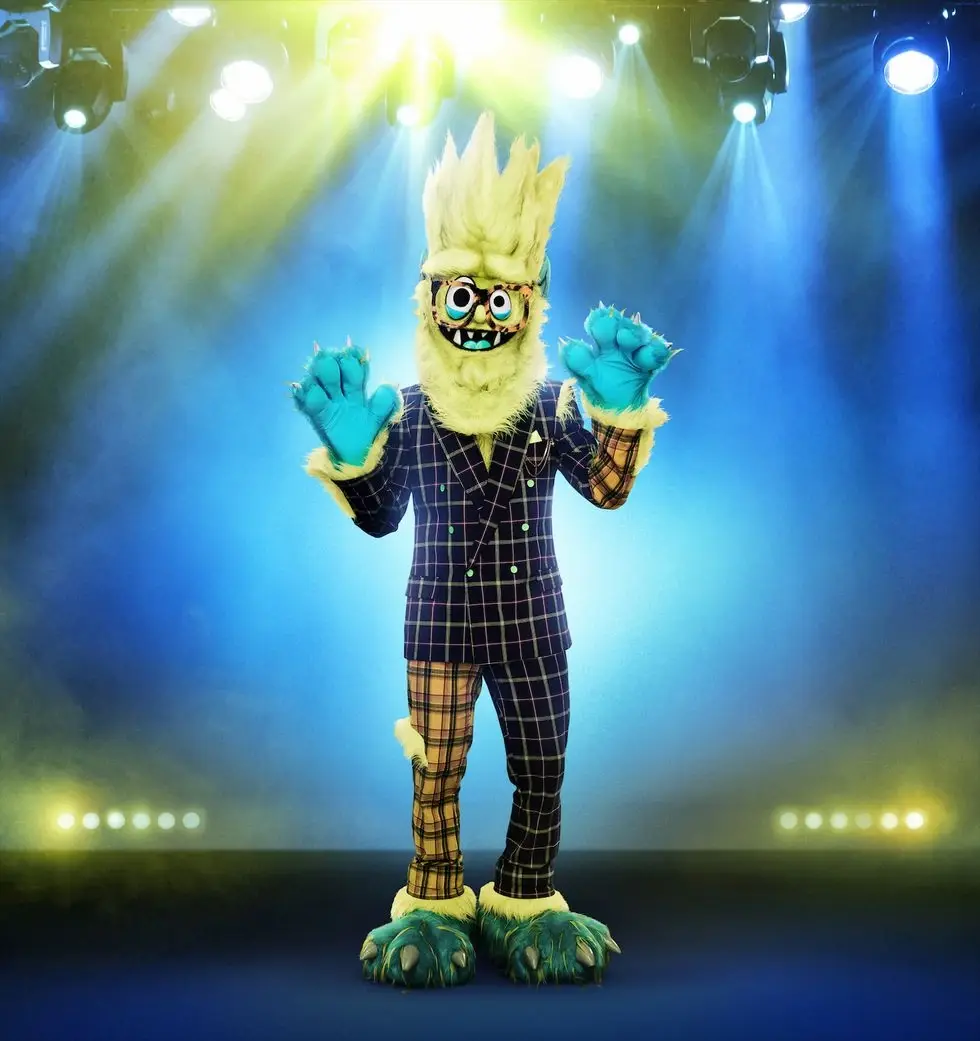 He had quite the voice, "I'm kind of a thing of a big deal" and he celebrated with Chewbacca — perhaps a May 4th birthday? He had a cupcake with the number 4 and alluded to photoshoots and basketball.
So, it was no surprise when the Thingamajig turned out to be Indiana Pacers shooting guard Victor Oladipo!
13. Leopard (Status: REVEALED!)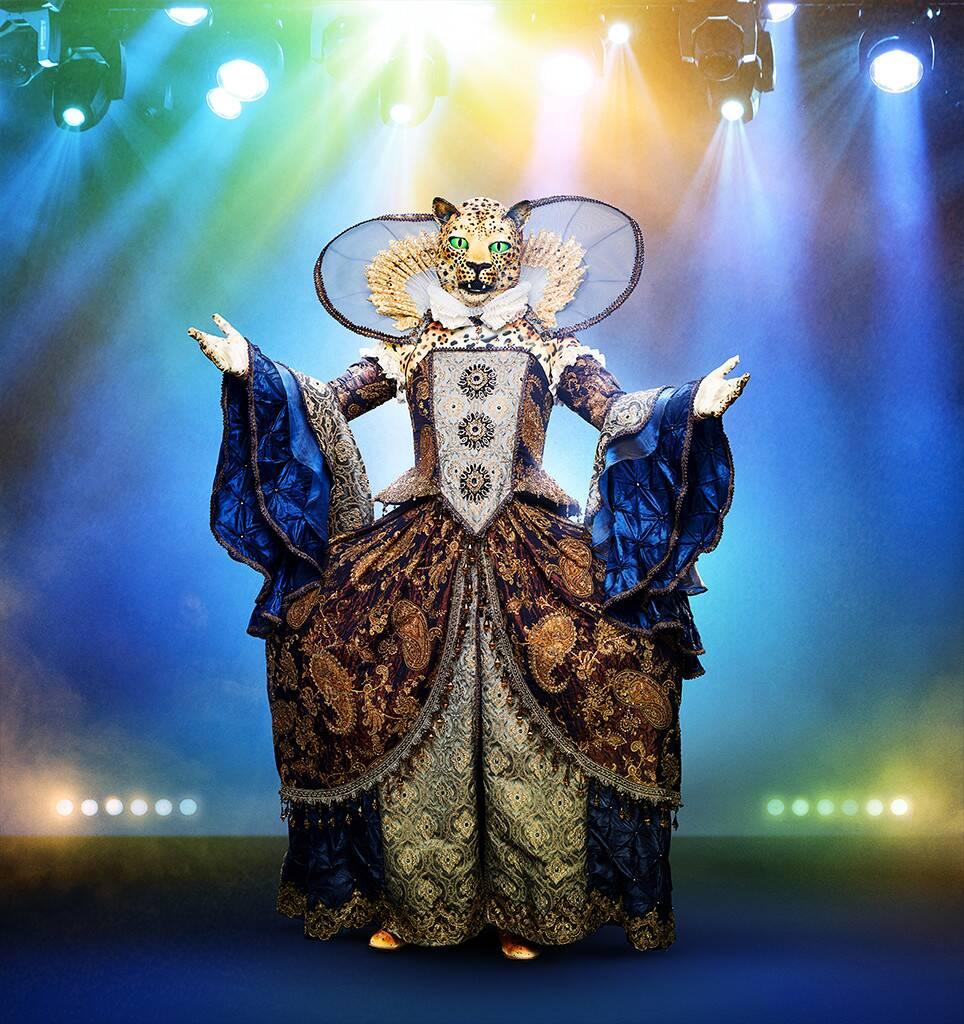 The top guesses this season were Seal, Billy Porter, RuPaul — and fans were definitely on the right track. The Leopard turned out to be "Kiss From a Rose" singer Seal!
14. Rottweiler (Status: Still a Mystery)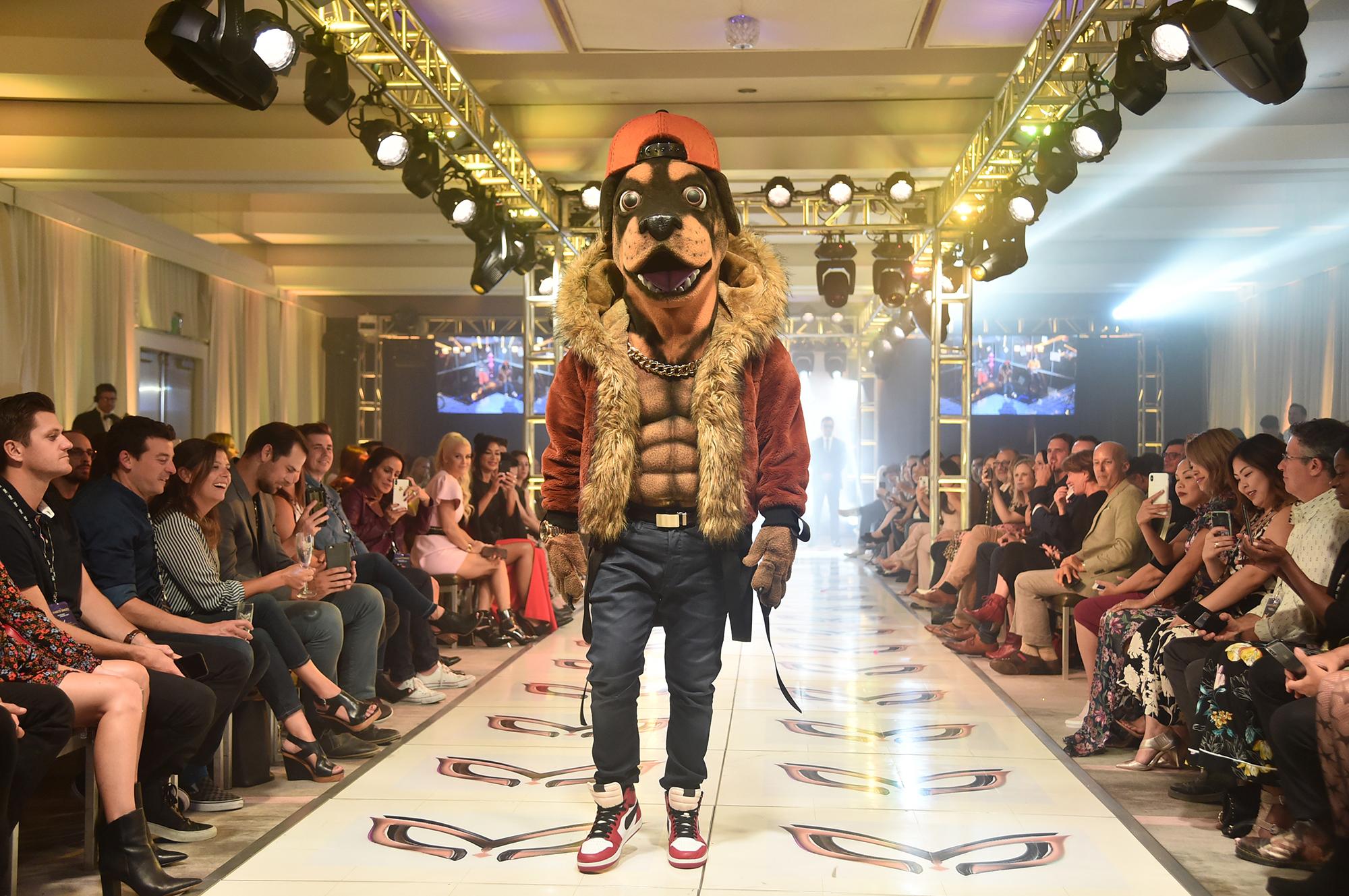 Clues so far: "puppy love" "America, roses are blue and violets are red. But do you have a clue who's behind this doggy head?" Pigskin, Friday Night Lights, "fantasy champion."
Best guesses so far: Chris Daughtry
15. Flamingo (Status: Still a Mystery)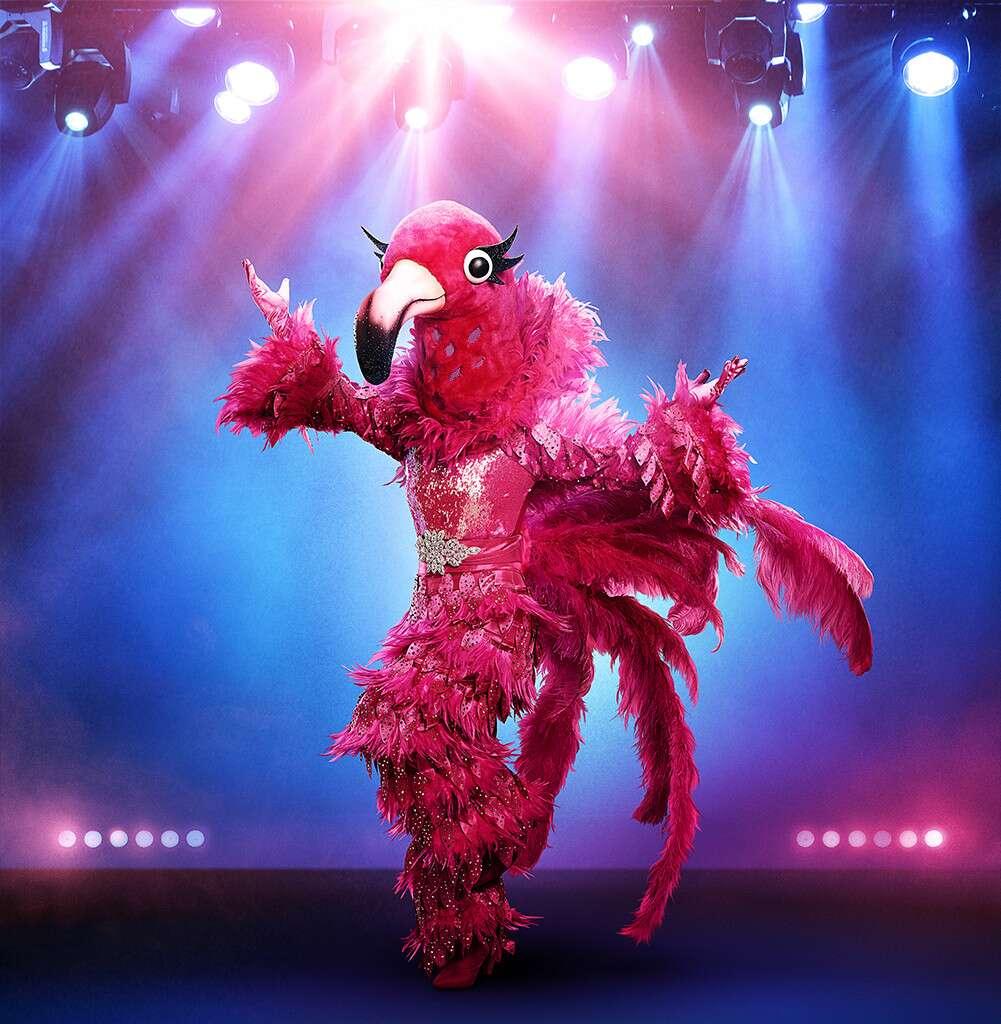 Clues so far: loves mascara, pink, and she calls herself a "fierce and fiery bird." She gave us a couple references to YouTube and referenced feeling trapped in her career and looking for a new beginning. She says she's "your Escape."
Best guesses so far: Demi Lovato, Adrienne Bailon, Kandi Buress
16. Fox (Status: Still a Mystery)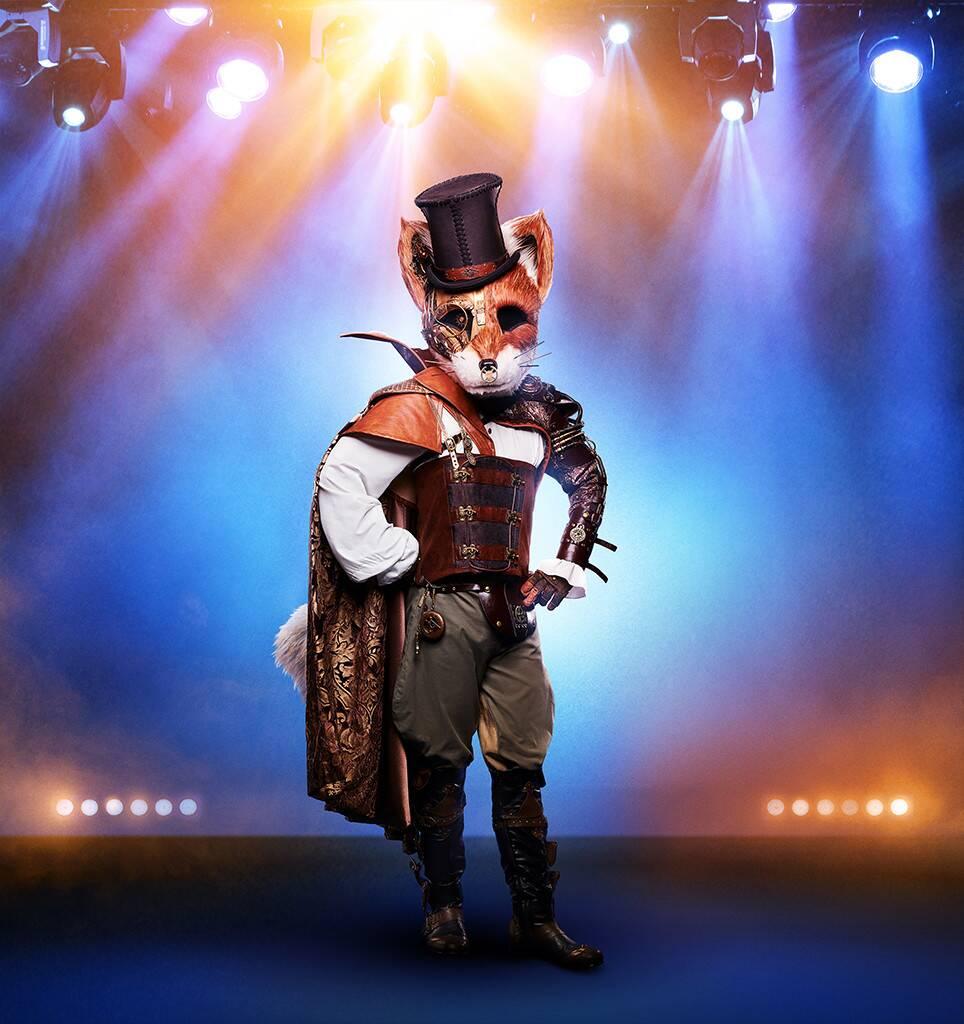 Clues so far: "Superhero." They've worked with everyone "from Doogie to Doubtfire."
Best guesses so far: Wayne Brady, Anthony Mackie, Tyrese