Season 2 of 'Dr. Death' Coincides With the Third Season of a Popular Podcast
Who Is Season 2 of 'Dr. Death' about? Get ready to Learn about "Miracle Man" Paolo Macchiarini.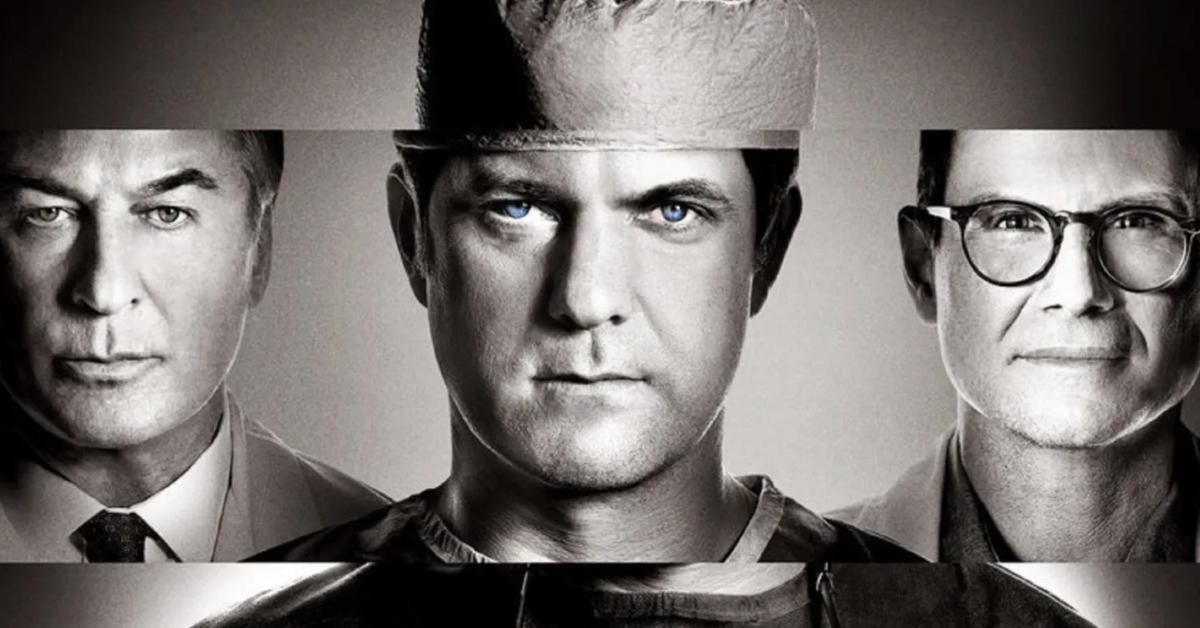 True crime has become so popular that one can find tons of documentaries, podcasts, and drama series based on any number of unsavory characters. Are you drawn to politically motivated stuff? Check out American Crime Story. Obsessed with medical malpractice? Dr. Death is probably the show for you. The Peacock series is based on the hit Wondery podcast of the same name, and a second season of the show was just announced.
Article continues below advertisement
Season 1 told the story of former neurosurgeon Christopher Duntsch, who maimed more than 30 patients under his care. The season wrapped up Duntsch's story, so now people are wondering: Who is Season 2 about?
Who is Season 2 of 'Dr. Death' about?
On July 15, 2021, NBC's latest streaming service, Peacock, premiered Dr. Death, which was based on the Wondery podcast that focuses on egregious cases of medical malpractice.
Like the name of the show entails, each season deals with doctors you probably wouldn't want operating on you unless you have a death wish.
Article continues below advertisement
In the case of Season 1, viewers got to watch the story of Dallas-based Christopher Duntsch unfold. In it, fellow medical professionals Dr. Kirby and Dr. Henderson investigate Duntsch's practices to see if he's just incompetent or potentially guilty of murder.
Article continues below advertisement
The podcast that the show is based on is comprised of several seasons, and since the production time on an audio-only program is much shorter than that of a TV series, showrunners are able to churn out episodes more quickly.
Peacock's crime drama doesn't appear to be sequentially matching the seasons of the podcast, as Season 2's plot of the show will actually focus on surgeon Paolo Macchiarini, who was covered in the podcast's third season.
Paolo earned a flattering moniker: "The Miracle Man." However, other doctors in the field learned some troubling things about Macchiarini that lead them to believe he was more about murder than medical magic.
Article continues below advertisement
Ashley Michel Hoban — writer and producer for the series' first season and the showrunner for Season 2 — said of the new batch of episodes: "I am so honored to have the opportunity to expand the Dr. Death universe with this fascinating story. This season, we go global to explore how institutional failure to protect patients is a universal issue, but there are always heroes standing up and fighting for change every day."
Article continues below advertisement
Ashley continued, "I can't wait to share this story of romance, intrigue, complicated characters, and, of course, the eeriness that is Dr. Death with our fans."
Patrick Macmanus who was also a writer and executive producer for Season 1, will reprise the latter role for Season 2 as well, according to Deadline.
Article continues below advertisement
NBC's President of Scripted Content for television and streaming, Lisa Katz, said of the show: "The first season of Dr. Death blew us away as we dove into the terrifying, twisted mind of Dr. Christopher Duntsch and the team who set out to stop him. The new installment of this highly-addictive anthology series explores a globe-trotting surgeon who seduces the medical world, and we know we're in expert hands with our partners at Wondery, UCP, Patrick Macmanus, and new season EP/showrunner Ashley Michel Hoban."
Who is "Miracle Man" Paolo Macchiarini?
An Italian surgeon born in Switzerland, Macchiarini made headlines when it was discovered he engaged in research fraud and was accused of manipulating colleagues around him so he could practice unethical surgeries. It was alleged that he lied about his credentials and even performed experimental procedures on healthy patients.
Article continues below advertisement
It's believed that Paolo's techniques contributed to the deaths of several patients.
A release date for Season 2 of Dr. Death has not yet been announced. You can watch Season 1 on Peacock, and don't forget to catch up on the podcast in the meantime!