James Charles Addresses Ex-Employee Lawsuit That's Making Him Feel "Blackmailed"
James Charles recently addressed the fact that someone is suing him, but who served the beauty blogger with a lawsuit and why? Here's what we know.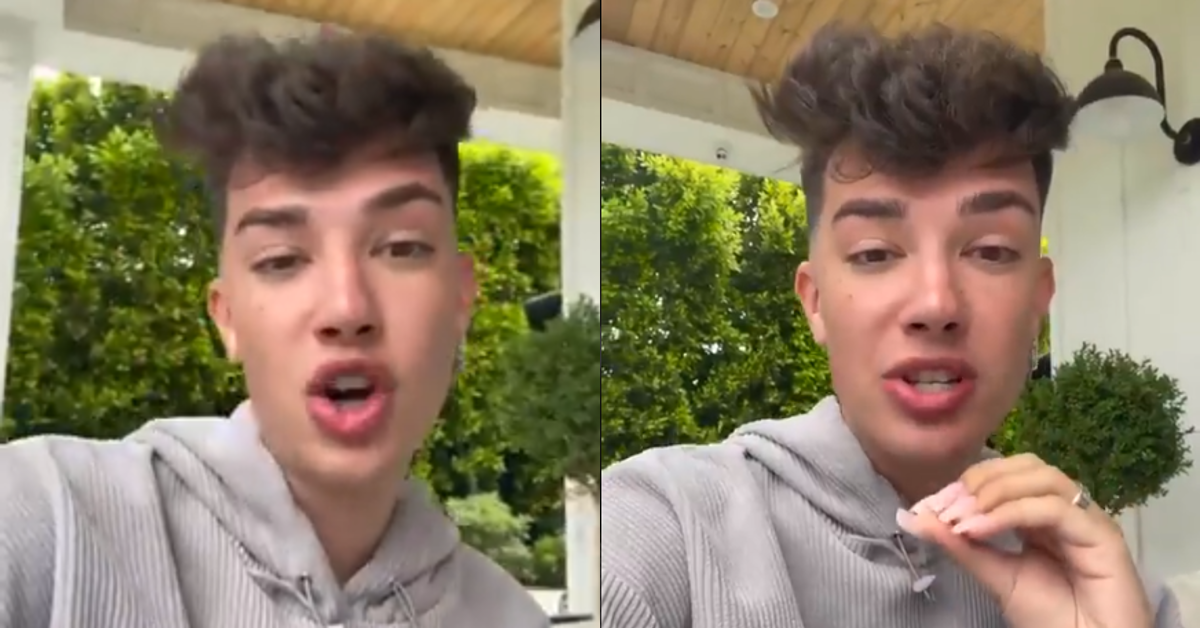 Being successful is a difficult position to be in. It's hard for some to maintain those levels of success when they had to confront difficult parts of themselves in order to reach those levels of creativity. And then even if they do that, some people are more than happy to try and take them down. This is what James Charles says is going on with the lawsuit in which he's embroiled. But who is suing the YouTuber?
Article continues below advertisement
Who is suing James Charles?
The popular beauty blogger has found himself in hot water on more than a few occasions. He was recently accused of "grooming" an underage fan on Snapchat, which led tons of people to wonder if he was arrested or not. (He wasn't, FYI and if he was, then everyone's doing a great job of keeping it under wraps.)
But now it looks like the makeup maven has yet another controversy to deal with: a lawsuit from a former producer/employee of his. In a video posted to Twitter, Charles stated that he's been thrown into a situation that's left him feeling as if he's being "taken advantage of" and "blackmailed."
In a lengthy statement, the popular cosmetics personality said that his former employee is sharing "untrue" and "defamatory" statements about him.
Article continues below advertisement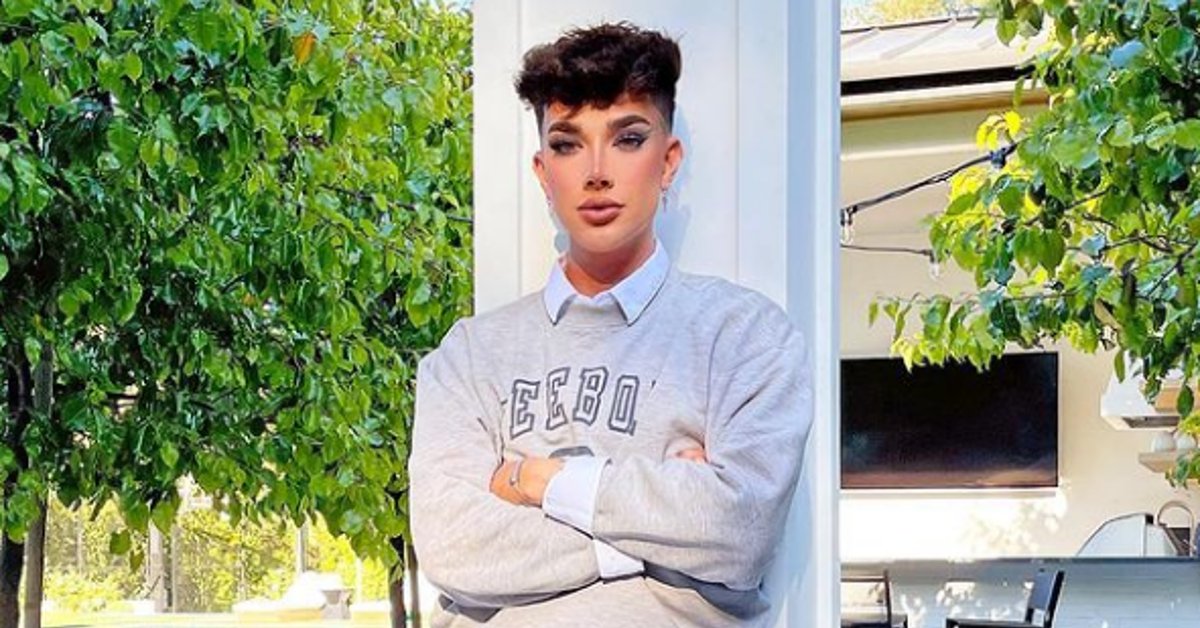 James said, "Unfortunately, I'm logging in today because I feel as though I am being cornered and have to make yet another public statement. I've been quiet online, but things behind the scenes have not been so quiet. There's a lot going on. And I currently feel as though the situation that I was in is being taken advantage of and I feel as though I'm being blackmailed."
Article continues below advertisement
James went on to say that even though the lawsuit's been going on for the past two years, his former employee conveniently decided to pipe up in the midst of other scandals that he is dealing with.
"[It's] just perfect time, considering everything else that's going on," James said.
So who is the ex-employee in question?
Article continues below advertisement
James Charles appears to have been served a lawsuit from former employee Kelly Rocklein.
Twitter account @defnoodles has posted some pretty compelling evidence that the former employee in question is Kelly Rocklein, who began working for James Charles after Erika Costell stopped being in his employ. Costell reportedly had issues in working with Charles as well and reached a settlement to no longer work for the makeup personality.
Article continues below advertisement
Charles went on to say that the former producer in question, who many believe to be Rocklein, had only worked for him for a short period of time and was promoted to a higher-ranking position in his company.
"This person worked for me and then was later promoted to my producer, which means that she was no longer editing and she was helping me film videos and was like my right-hand person for a salary of $72,000 a year," Charles said.
Article continues below advertisement
"She only worked for me for about six months and then was like 'Oh,' and now I am being sued."
Kelly's lawsuit lists "wrongful termination" as the basis of her case and says that Charles failed to pay her all of her wages, discriminated against her because of a disability, and didn't give her any reasonable accommodations to effectively complete her job.
Article continues below advertisement
James clapped back at the suit, stating it "basically alleges that she was wrongfully terminated, overworked and underpaid, all of which are untrue." He went on to state that "the case also kind of makes it seem like she's just trying to get back like the wages that she feels like she should have been paid for her work," which James takes umbrage with because the lawsuit is "actually for hundreds of thousands of dollars."
The celebrity said that while it was probably easier and cheaper for him to just settle, he doesn't want to go that route due to the "absolutely ridiculous, absurd, untrue and defamatory" claims sent his way. He also said that he wanted to make a statement before the article dropped he didn't want people to be "blindside[d]" by it. And while he understands that "people are going to think whatever they want to" he will "pursue [the case] to the fullest extent of the law [and] justice will be served."
Article continues below advertisement
This isn't the first time there has been drama with James Charles' employees. His editor, Ryan Allen, also dealt with his fair share.
Back in 2018, James went on Twitter to state that his video editor "literally just quit" due to all of the "hate comments" that James was getting on his videos for a video editing technique.
Article continues below advertisement
Article continues below advertisement
Ryan Allen went on to become a popular YouTuber himself; he's managed to amass more than 675,000 subscribers. He seems to still have a good relationship with James, however. The two have done gone back and forth online together as recently as March 2021.