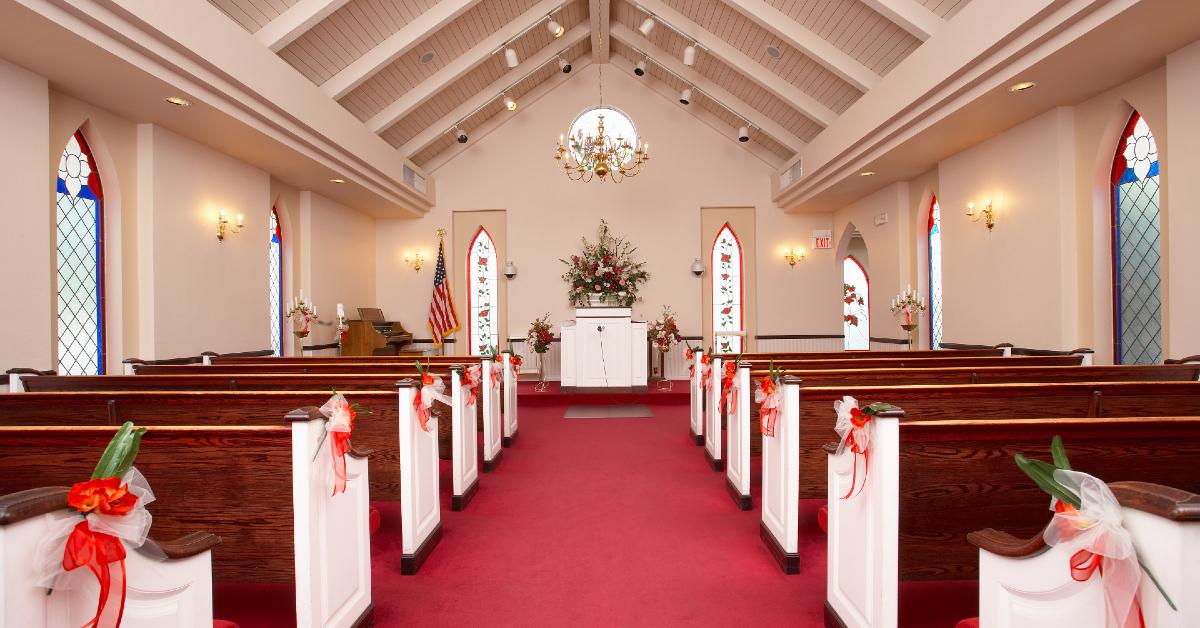 Woman Jokes Church is Better Than Tinder After Recording Crush in Viral TikTok
Dating applications are big, big business. In 2021, the entire industry was valued at a whopping $7.53 billion, with that amount expected to grow to a massive $8 billion by the end of 2022. And the United States is a key market for these applications: in total, some 44.2 million Americans are reportedly using at least one app and that number's only expected to grow.
Article continues below advertisement
Some programs are more popular than others and it's hard to argue that one of the most prevalent and influential apps out there is Tinder, which reduced potential pairings to swipe left/swipe right operation. This fast-paced style of potential matchmaking has been adapted and adopted by various other app developers looking to create unique user experiences for romance seekers all over the globe.
Article continues below advertisement
Arielle, who posts on the popular social media platform under the handle @ari.cb1 penned a viral clip with a text overlay that reads: "Who needs tinder when u have church" as she records a man half sitting on a pew. In a caption for the video she jokes: "Ill be back every Sunday."
Article continues below advertisement

Throughout the 16-second clip she records the man and then zooms in slightly on him, showing him off to her followers.
Faith-based dating sites aren't exactly a new phenomenon, but there are some online initiatives encouraging churches to become "single friendly" by entering themselves in a database that folks can then check to see if they're welcoming of other Christian Singles.
Article continues below advertisement

Single Friendly Church writes: "Single people report feeling unwelcome, overlooked or misunderstood in family-focussed churches. We believe that church should be for everyone, regardless of marital status."
Article continues below advertisement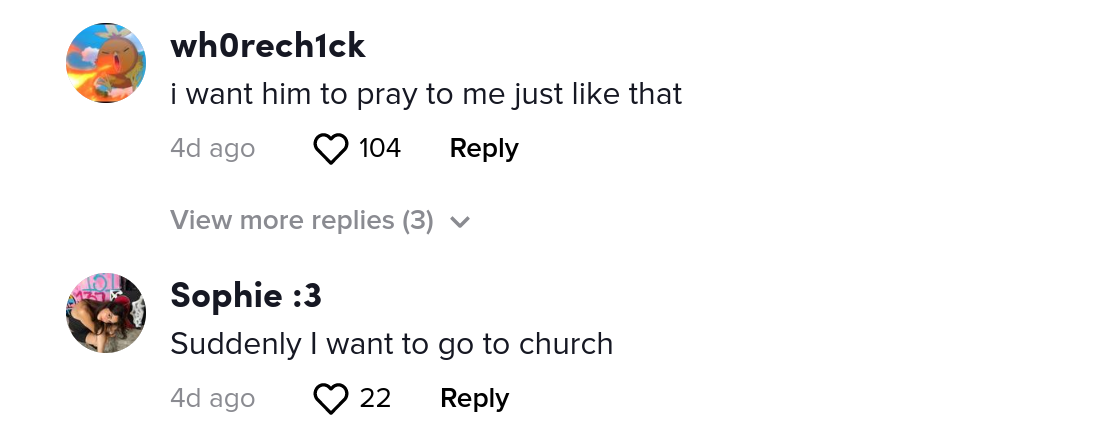 While the primary focus of this particular church is rooted in not making singles feel isolated, as many congregations cater programs, sermons, and activities towards families, it's not hard to imagine that if someone is single and looking to potentially meet someone, then they'd be interested in church that participates in this initiative.
Article continues below advertisement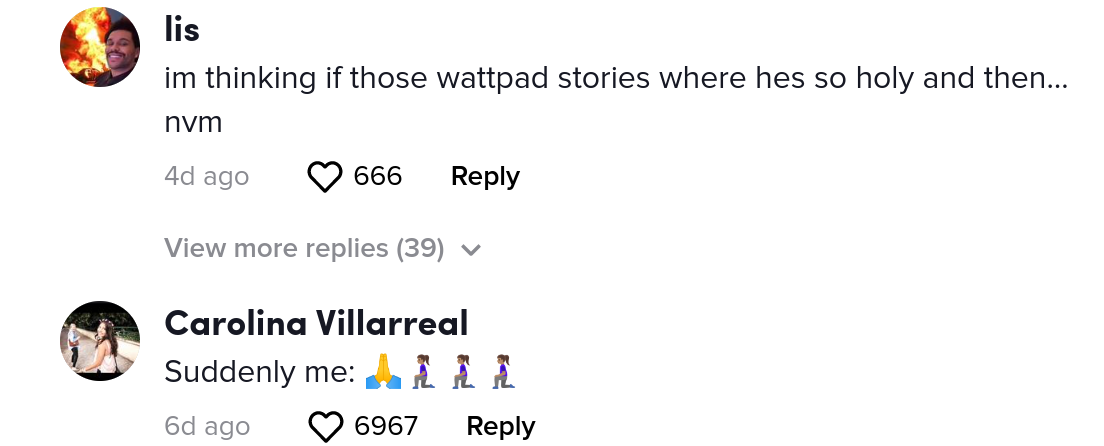 Matchmaking and religion have gone hand in hand for centuries, when larger communal participation/regular congregations took place in houses of worship. Take the Church in Britain, for example. Reader's Digest UK writes: "Britain's early tribal groups arranged marriages as a strategic tool to ensure their inheritance of, and continued dominance over, land, wealth and status. Parents sought to match their offspring with partners at least as wealthy as themselves but often strived to make a profit. The consent of the future bride and groom was of little to no importance to these matchmakers, and all of the arrangements were simply made on their behalf."
Article continues below advertisement

Article continues below advertisement

As for Arielle's TikTok, throngs of people joked that they'd suddenly become a lot more religious if their church had folks who attended that looked like the man in her video. Others said that they're atheists so there isn't a chance they'd find someone like that in a church, while others thought that no one is safe from ending up on TikTok, even someone in Church.
Article continues below advertisement

"pov u can't be safe from tiktok even in church"
"If the Lord shows you a man who are we to turn that down"
"Handsome and a Christian, well that's a gift"
"I like them guilty and vulnerable"
"Boys at my church don't look like that"
"Suddenly I'm religious"