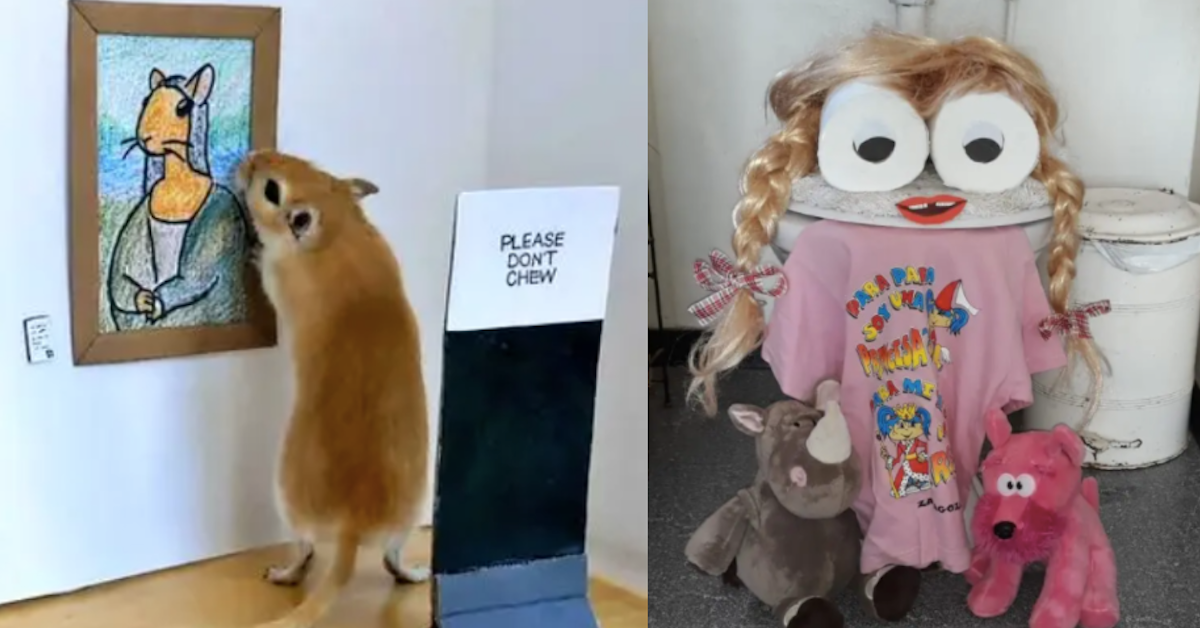 20 Times People Found Ways to Have Wholesome Fun During Quarantine
By Robin Zlotnick

Apr. 28 2020, Updated 1:53 p.m. ET
Listen, we're going to be quarantined for quite some time, so we've got to learn how to make the most of it. I'd say these people are doing a pretty good job of that. Many are figuring out super creative ways to have a little wholesome fun while they're stuck at home. That may mean learning a new skill, singing with your pets, or even building furniture for the squirrels in your yard.
If you're struggling to come up with fun things to do while you're quarantined, there's plenty of inspiration in this list.
Article continues below advertisement
Homemade boat toys
This crafty neighbor made boat toys out of wood that they then offered for free for kids in the neighborhood! They get the satisfaction of completing a project, and the kids get new bath toys! It's a win-win.
Home hibachi meal
This dad went all out and created a whole hibachi meal in their home to celebrate his son's birthday. The clanging of the spatulas on the griddle got me real good.
Article continues below advertisement
Tic-tac-toe with the delivery guy
What a good way to have a fun interaction with a stranger while remaining safely distant! I bet this tic-tac-toe game was a welcome change in pace for the delivery guy too!
Article continues below advertisement