Everyone Is Tweeting About NASA Engineer Mark Rober for This Hilarious Reason
Why is everyone tweeting Mark Rober? Here's why the former NASA engineer and YouTube star garnered Twitter's attention on Labor Day weekend 2020.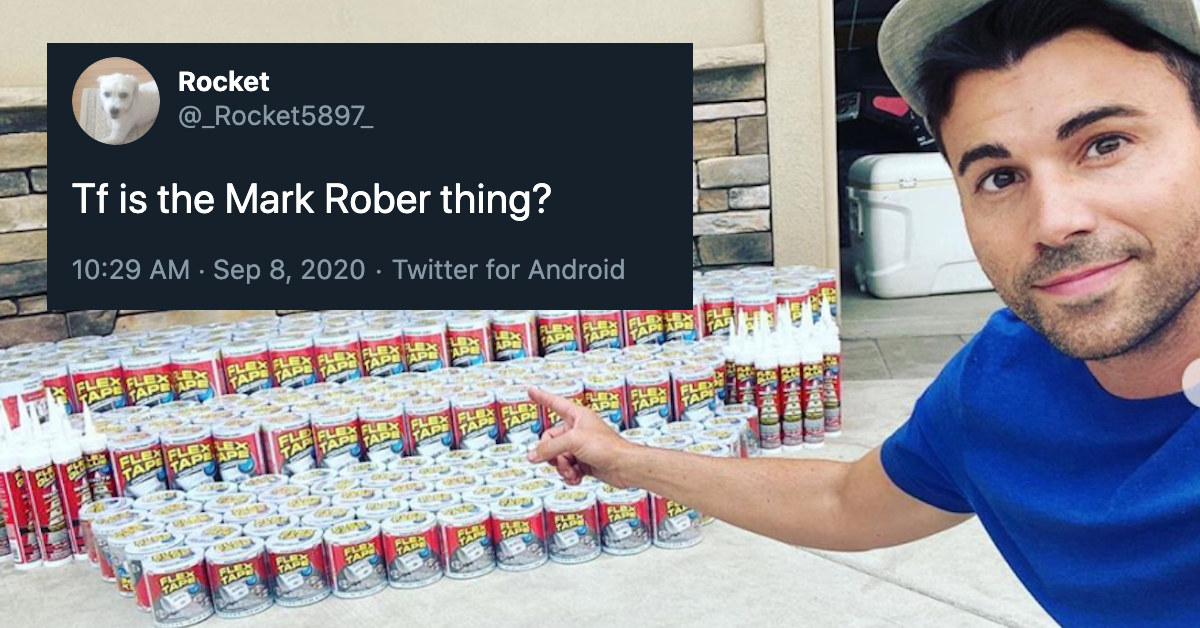 Everyone knows that Twitter trends spread like wildfire, whether it's in regard to a certain meme, anything political, or the cancellation of a random has-been celebrity. And recently, over Labor Day weekend 2020, the entire Twitterverse decided to tweet former NASA engineer Mark Rober for the most random (yet seriously hilarious) reason.
Article continues below advertisement
Who is Mark Rober? He's a NASA engineer-gone-YouTuber.
Mark Rober is a self-described "former NASA engineer, current YouTuber, and friend of science." In school, he earned a degree in mechanical engineering, and ended up landing a sweet (and probably lucrative) job at NASA, where he worked for almost a decade. While he was there, he spent a vast majority of his time experimenting and working on the Mars-bound Curiosity Rover. As a side-hustle, he also started Digital Dudz.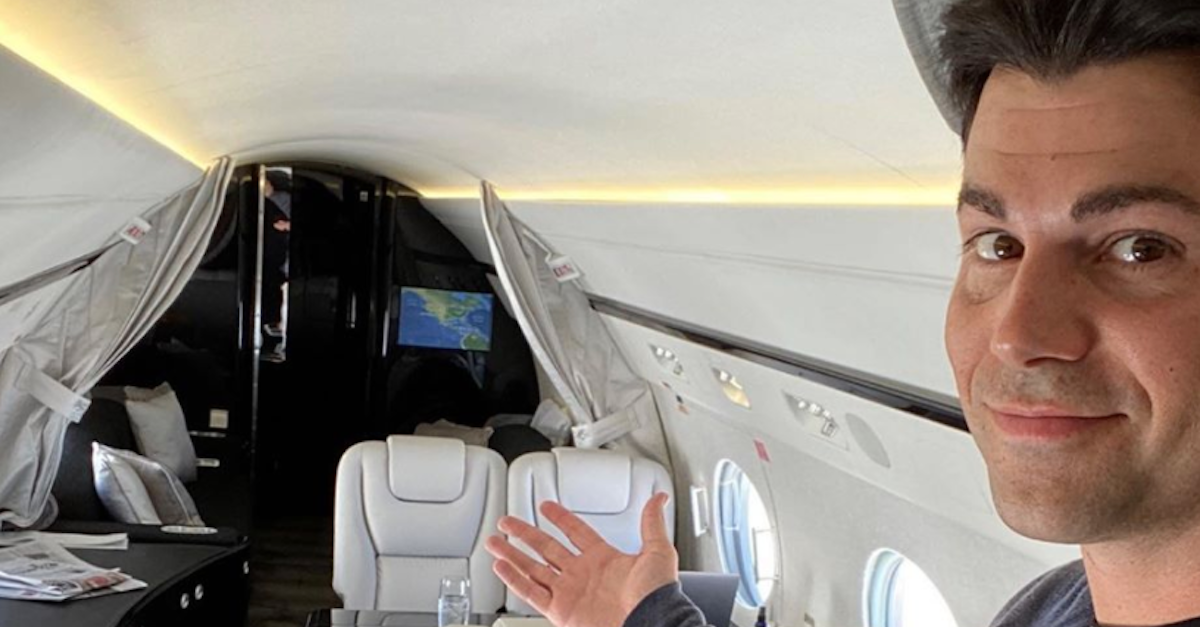 Article continues below advertisement
He eventually decided to sell Digital Dudz to popular costume company Morphsuits and shortly after, ended up quitting his job at NASA to design costumes for the company. In 2011, he decided to create a YouTube channel where he has upwards of 13 million subscribers. There, he conducts online science classes, and explores the depths of wildlife and nature. It's definitely worth checking out, if you're in the mood to admire our gorgeous planet.
Article continues below advertisement
So wait, why is Twitter blowing up with Mark Rober's name right now?
Mark is blowing up on Twitter for the best reason imaginable: for a comedic bit. According to Hit C, it all started during a $20,000 8ball pool tournament on Twitch, when famous Twitch streamer callmecarson (real name: Carson King) mentioned he wished Mark Rober could have been in the event. So, to poke a little fun at Mark, Carson encouraged those watching to get Mark's name trending on Twitter by incessantly tweeting out his name.
In no time, the social media channel was overrun with the YouTuber's name. Viewers had instantly started tweeting out Mark's name, which ultimately inspired those who weren't even watching the livestream to start tweeting his name, without having any idea of what it was about. Before long, memes were made, and the rest is history. Some are now even declaring Monday, Sept. 8 "Mark Rober Day."
Article continues below advertisement
Even Mark Rober himself decided to get in on the fun, and tweet his name from his own account. Check out a few of the best Mark Rober tweets below.
Article continues below advertisement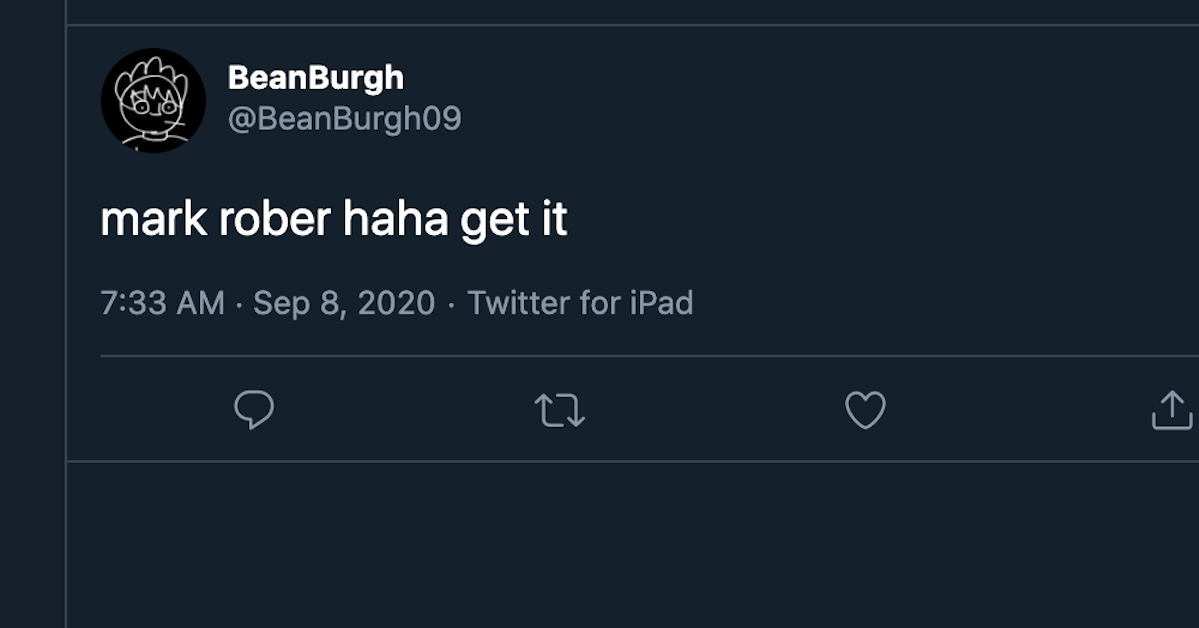 Article continues below advertisement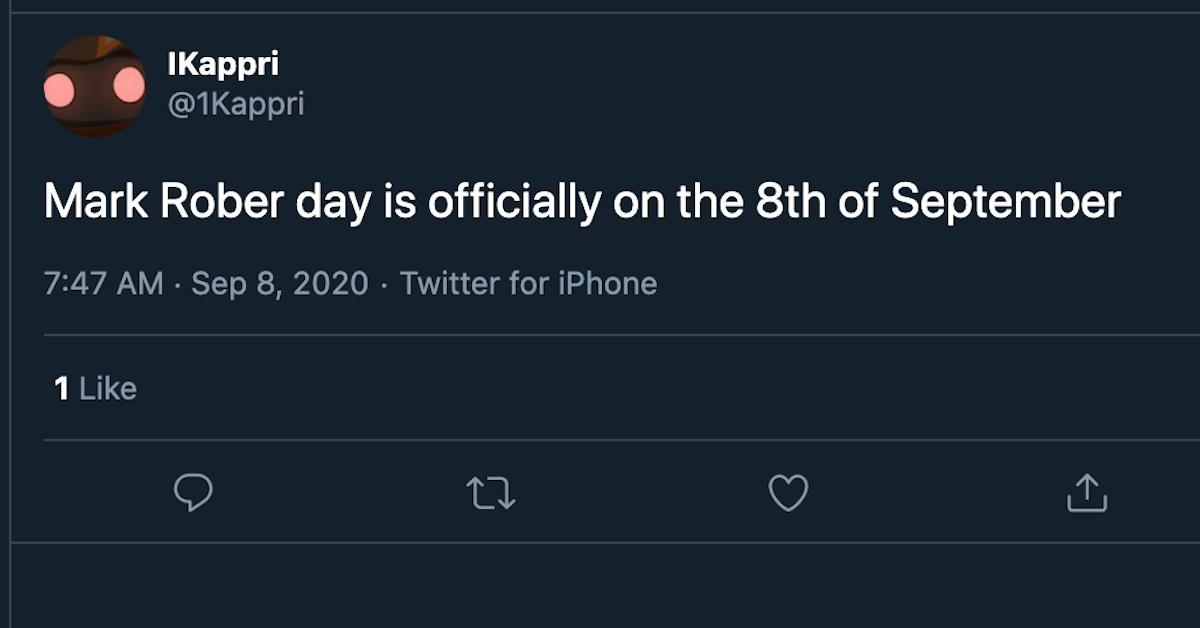 Although seeing your name trending on Twitter is most likely incredibly jarring, especially for celebrities these days, it seems as though our beloved engineering extraordinaire has been an extremely good sport regarding the bizarre trend. And as long as he's OK with it, we're probably going to celebrate Mark Rober Day for years to come — because in all seriousness — why not continue the bit long beyond its expiration date? It's what the internet does best.