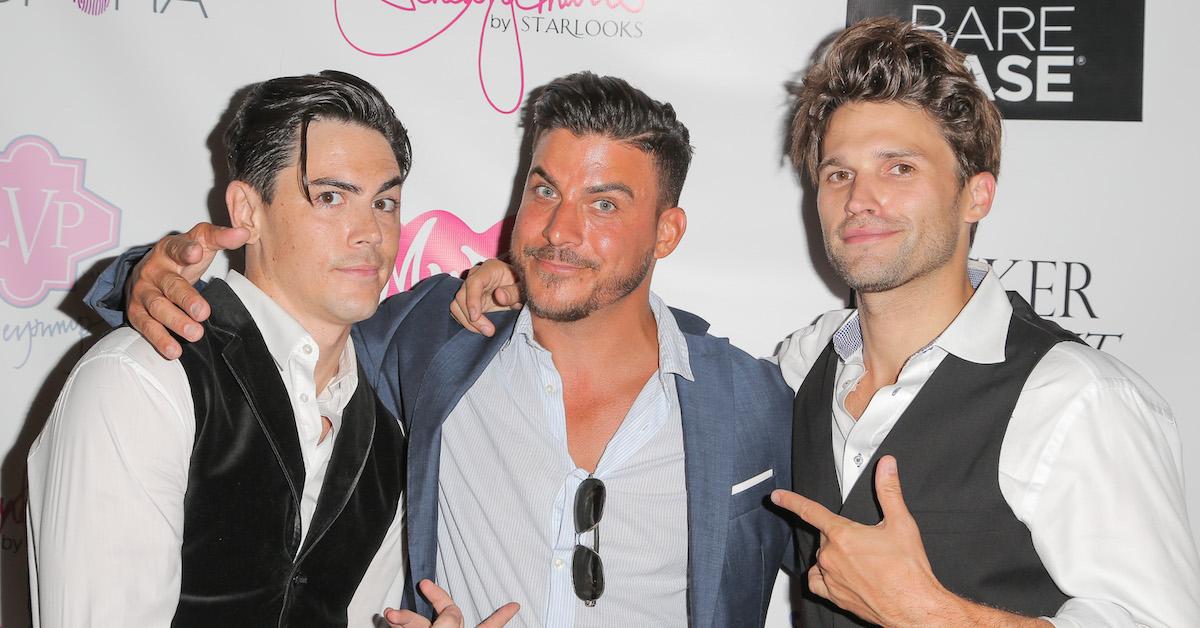 Endless Feuds Later, Are 'VPR's Jax and Tom Sandoval Still Friends?
Throughout the course of any ensemble reality show, it's only natural for the cast to go through various iterations of alliances, hookups, and friendships This couldn't be more true for the cast of Vanderpump Rules, specifically for Jax Taylor and Tom Sandoval.
Article continues below advertisement
Fans may recall that at the start of Season 8, Jax rescinded Tom's best man duties after Tom couldn't make it to Jax's pre-bachelor party (which apparently is a thing?). Things got even more heated after Tom accused Jax of buying a house that was too similar to the one he had just purchased with Ariana.
Then, in an even more recent episode, the feud deepened when Tom confronted Jax at Peter Madrigal's birthday party about the homophobic pastor that Jax and Brittany asked to official their wedding.
And so the question boils down to: Are Jax Taylor and Tom Sandoval still friends? Keep reading.
Article continues below advertisement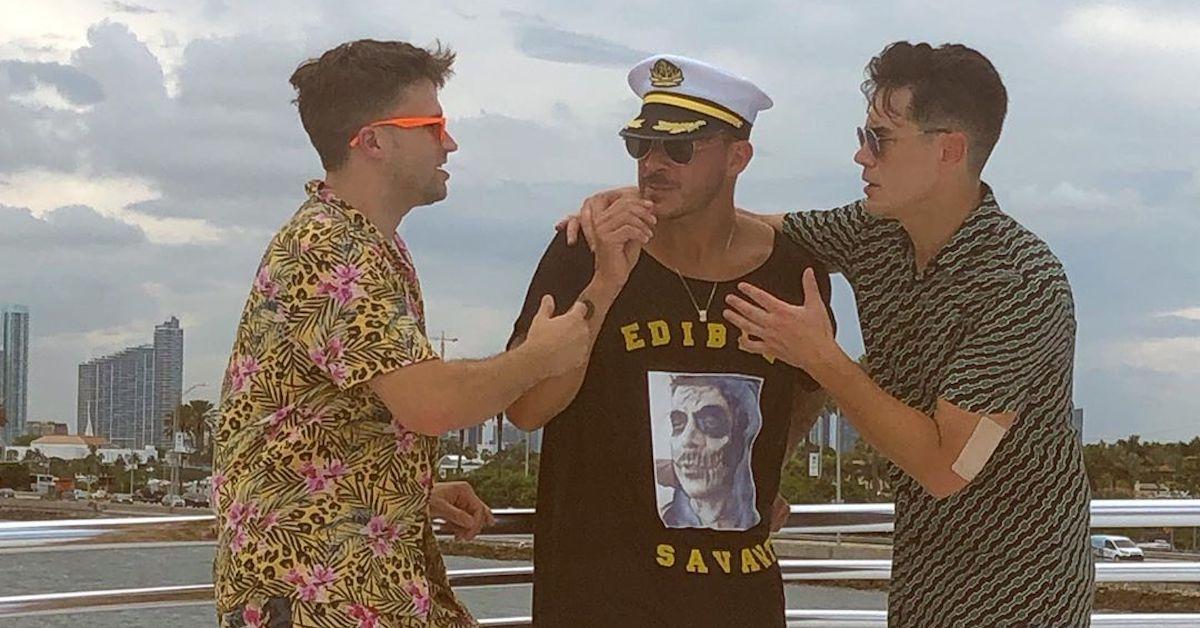 What caused the feud between Jax and Tom?
The fight between Jax and Tom had been building for months. Fans first got an indication of how bad things had gotten in the premiere episode of Season 8 when Jax demoted Tom from his best man position at Jax's wedding. While Tom has said this was because he didn't go to Jax's pre-bachelor party party (we can't help but laugh at this), Jax has said that there was more to his decision.
Article continues below advertisement
"There's some things he did ... that were just uncalled for, absolutely uncalled for — below the belt, should never, ever happen to a friend — and I made my decision that I did not want him [at the wedding]," Jax told ET Online. "I wish he was at the wedding, I just wish he wasn't in the wedding, if that makes any sense."
It looks like the cast is kept the details of this growing feud under wraps so that viewers could see it unfold throughout the season, but we can't help but wonder whether the two have called a truce and rekindled their longtime friendship.
Article continues below advertisement
So, are Jax and Tom still friends?
Yes, of course they're still friends! After so many years of having each other's backs, it's highly unlikely that Jax and Tom would have completely called it quits on their friendship. And the two aren't claiming that they have either, just that they're on a break (where have we heard that one before?).
Article continues below advertisement
Jax has said that he and Tom are like family at this point, and it's only natural that sometimes families drift apart for a time. "We're all going our own ways, so you know, we grow apart, but that's OK," he explained. "As long as we all know how to come back."
And it wasn't like Tom was completely disinvited from Jax and Brittany's wedding. As Brittany revealed to ET Online, it would have been "very weird" for Jax if Tom wasn't in their wedding photos. "Like, they're gonna be friends again, I know it — and they are friends, it's not that they're not friends," she said.
Article continues below advertisement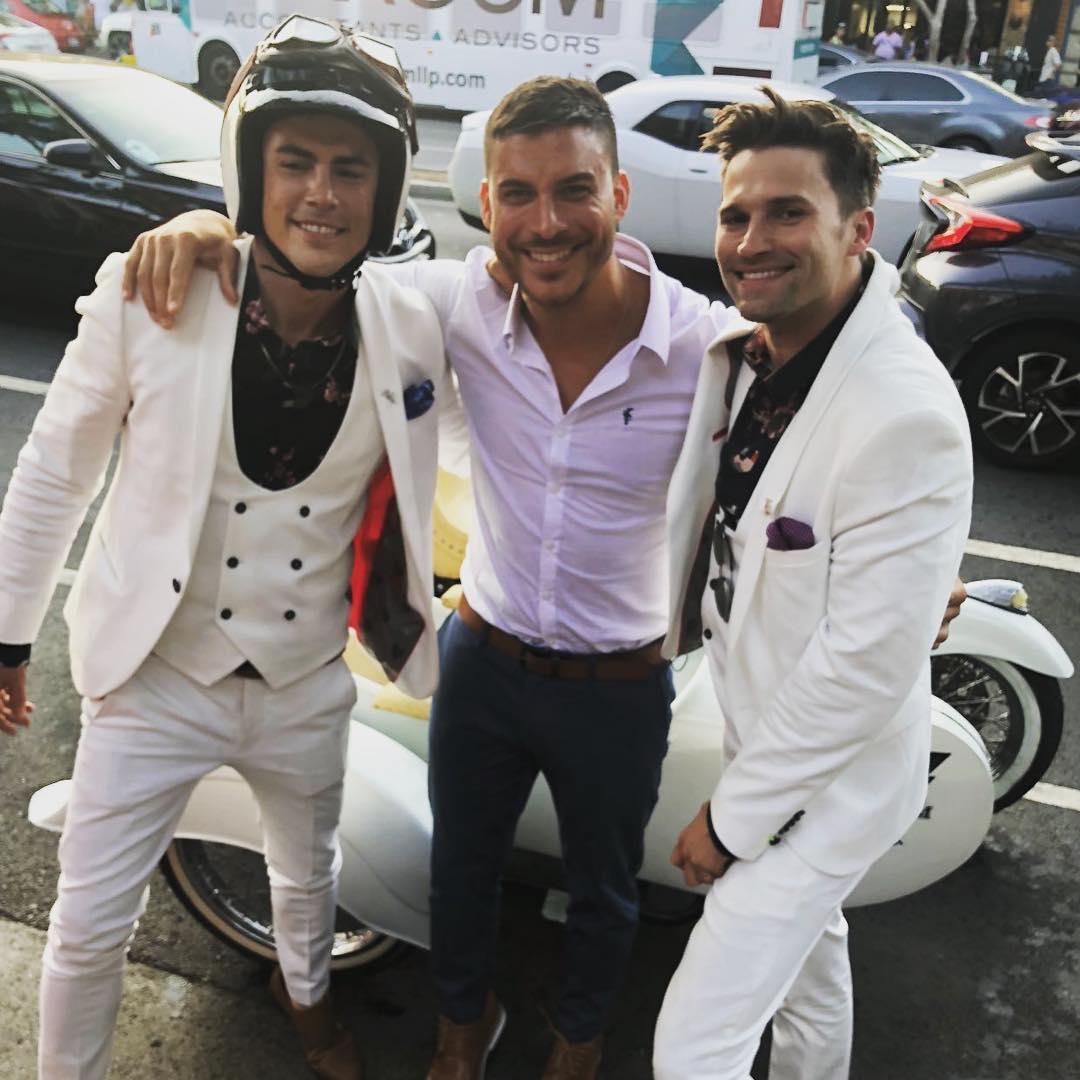 Still, Tom revealed Taylor has "never really been a safe place."
In May 2020, Tom opened up about the status of his friendship with Taylor during an interview on Watch What Happens Live with Andy Cohen.
A fan's question was posed by the talkshow host: "Why do they think Jax is insecure about Tom and Ariana's relationship? Do they feel it's because it's not a traditional relationship or just because he has a beef with Tom and he likes to take it out on Ariana?"
Article continues below advertisement
That that Tom replied, "I think Jax just looks for dirt in order to throw it around cause he gets bored or whatever. I mean, I don't really tell him things anyways cause he's never really been a safe place. I mean it's always leverage against you. He'll bring it up even if he's just bored in a conversation."
While some reality TV fights are indeed very real and long-lasting, it appears the feud between Jax and Tom is mostly over. However, there is clearly still some lingering trust issues going on. Hopefully we'll get to watch as they work it out.
New episodes of Vanderpump Rules air Tuesdays at 9 p.m. on Bravo.