Tom Bergeron Spoke Out About the Sean Spicer 'Dancing With the Stars' Casting Drama
A boycott for 'Dancing With the Stars' is happening because of Sean Spicer's casting. Host Tom Bergeron commented on his feelings toward the matter.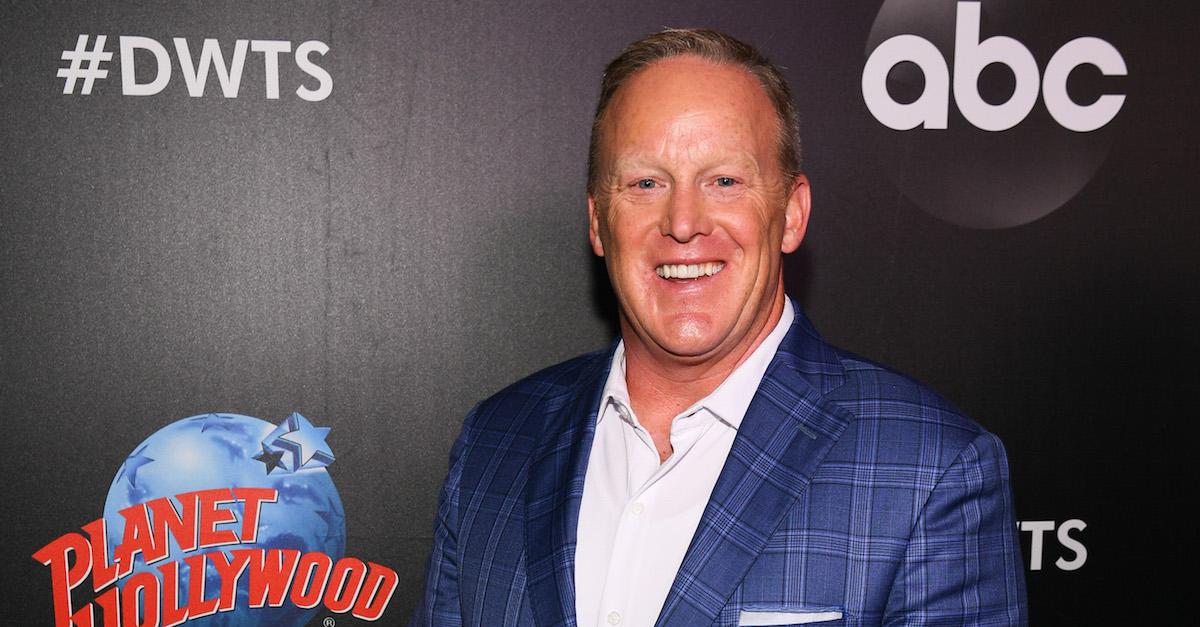 Before the Season 28 cast of Dancing With the Stars was announced on August 21, there were a lot of rumors about who could possibly be joining the show. Bachelorette Hannah Brown was the first semi-confirmed cast member, and in following with tradition, we knew to expect several athletes, some musicians, and a few actors.
But, the announcement that former White House Press Secretary Sean Spicer was joining the cast had some people stirring.
Article continues below advertisement
With Sean's involvement on the show, some are calling to boycott the franchise. Host Tom Bergeron also commented about including politicians on the show, which he is not in agreement with. Inside the potential boycott for Dancing With the Stars and what Tom Bergeron said about the issue after news broke of Sean Spicer's role.
Some fans are now calling for a boycott of Dancing With the Stars.
Sean Spicer resigned from his role as White House press secretary back in 2017, but many fans of the show are saying that it's too soon to try to help him revive his career with an appearance on DWTS. Many Twitter users spoke out about how they felt that Sean lied while he was the press secretary, so it wasn't fair to try to boost his career on the show.
Article continues below advertisement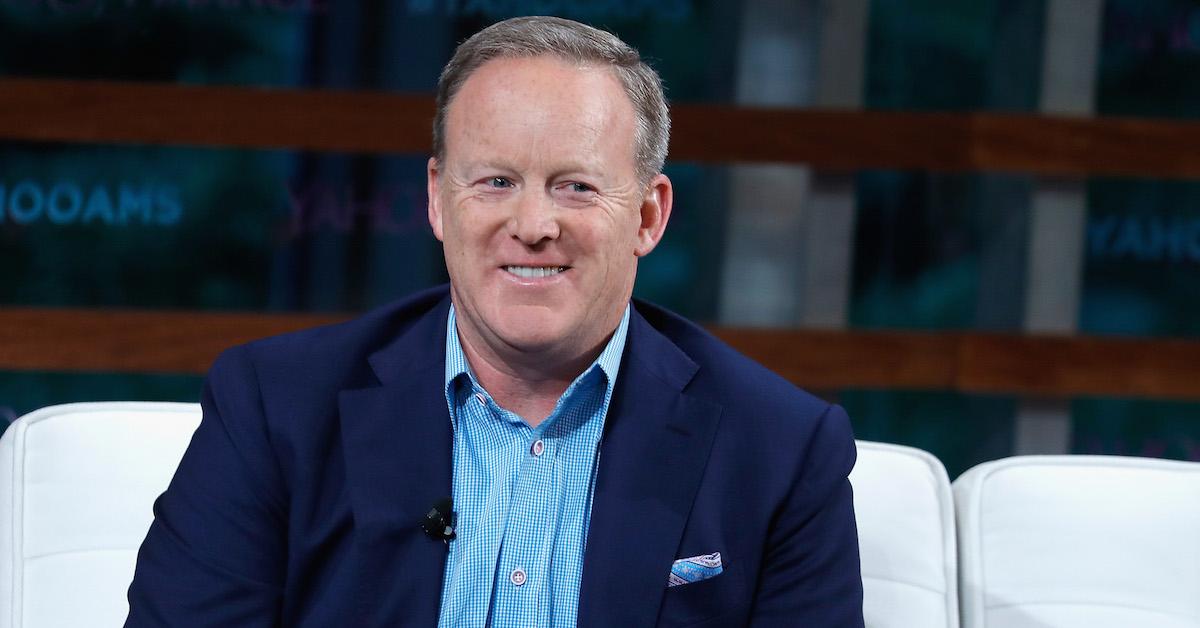 Other fans were upset that a political figure was being represented on the show. Some noted that politics should be absent from Dancing With the Stars, but Sean isn't the first person associated with politics to be on the show.
Article continues below advertisement
Tucker Carlson, a conservative political commentator, was on the third season of the show, as was former member of the House of Representatives Tom DeLay in Season 9. Bristol Palin, the daughter of former Alaska governor Sarah Palin starred in Seasons 11 and 15 of the show as well. D.L. Hughley has worked as a political commentator and was on Season 16.
There has not been a political figure on the show for quite some time, however, which is what angered host Tom Bergeron.
Tom Bergeron said he specifically asked for there to be no political figures.
Tom is known for his jovial personality and seemingly easy-going nature, so it was actually quite shocking when he took to social media to share his feelings on the casting of Sean Spicer. In a statement he posted to Twitter, Tom explained that he hoped that Dancing With the Stars would be a politics-free environment after the show's yearlong hiatus.
Article continues below advertisement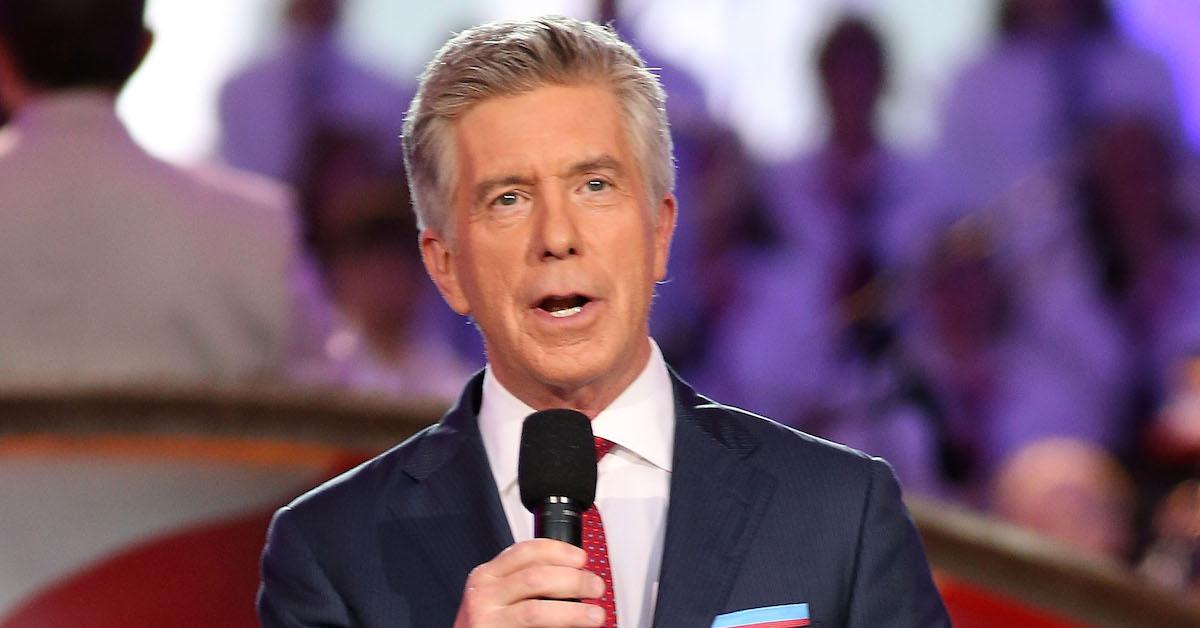 Tom wrote that he had a lunch with the executive producer of the show where they discussed potential cast members for the upcoming season. He said that he thought they came to an agreement on the point that politics should be left out of the show for the time being. He also addressed potential criticism by writing that he wanted the show to be "free of inevitably divisive bookings from ANY party affiliations."
Article continues below advertisement
The host continued with his post, noting that the show is meant to be a two-hour escape from the real world, and that he hopes the upcoming season will serve that same purpose, even with Sean's appearance. He concluded by writing that he hopes viewers will still watch and that he is looking forward to making his return. The drama with Sean's presence might further play out on the season premiere.
Dancing With the Stars returns to ABC on September 16 at 8 P.M.