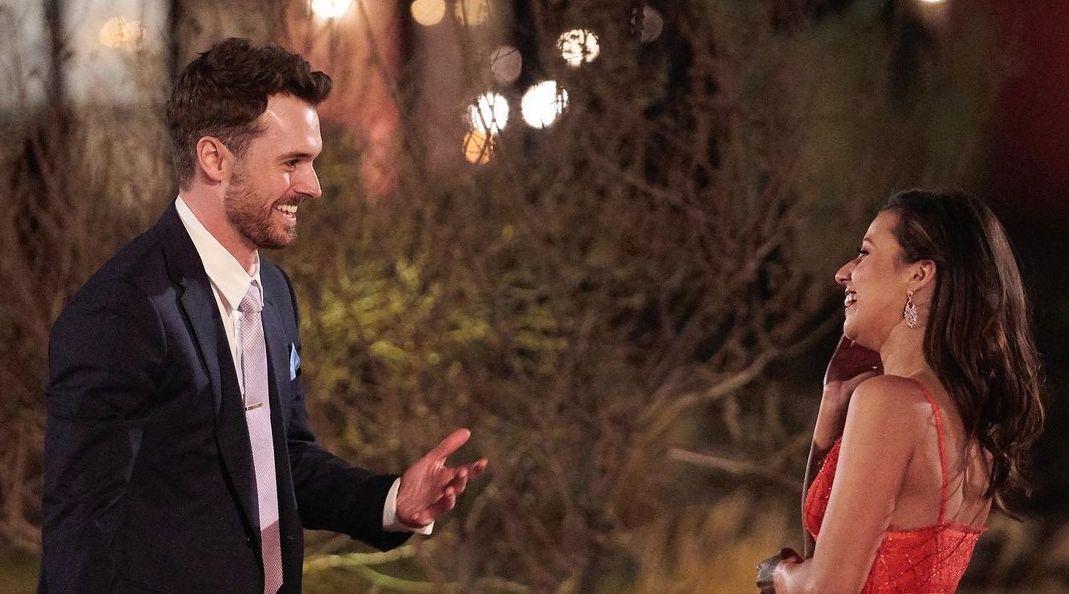 One Contestant on 'The Bachelorette' Was a Former Professional Baseball Player (SPOILERS)
Professional athletes on 'The Bachelorette' are no oddity, and Conor C. falls into that category as a former professional baseball player.
Spoiler Alert: This article contains spoilers for Season 17 of 'The Bachelorette.'
We haven't seen too much of Conor Costello, aka Conor C., on The Bachelorette, but based on his limo entrance, he might be a professional athlete. When he meets Katie, he wears a baseball mitt and says he might "catch feelings" — both punny and athletic? He's a fun guy, so why haven't we seen more of him?
Article continues below advertisement
Regardless of how far he makes it into Katie's season of The Bachelorette, we are already a fan of the evasive Conor C. So we want to know everything about Conor C.'s baseball career — what team did he play for and what position was he? Is it possible we've seen him play baseball before?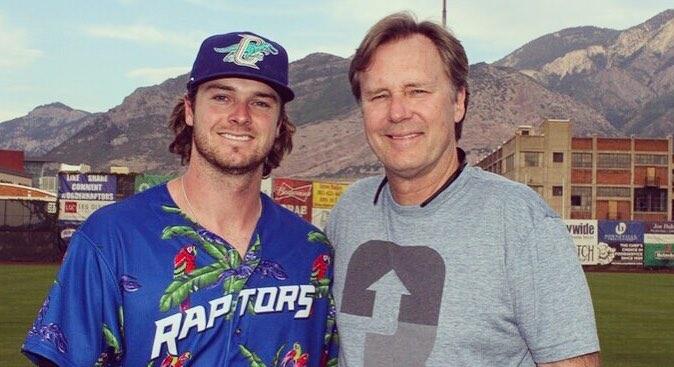 Article continues below advertisement
Conor C. from 'The Bachelorette' has been into baseball since a young age.
A quick scan of Conor C.'s Instagram shows that he's a big sports aficionado. Not only does he love and play baseball, but he's also played football and soccer, as well as other sports recreationally, like snowboarding, golfing, and kayaking.
Before going on The Bachelorette, Conor C. was a professional baseball player, although he was never called up to play for the major leagues. Conor led his high school baseball team in Edmond, Okla., to three regional titles and a second-place state title.
Article continues below advertisement
In 2011, he was drafted in the 16th round of the MLB Draft by the Cincinnati Reds but decided to go to the University of Arkansas instead of playing baseball professionally right out of high school.
Article continues below advertisement
In July 2016, he was drafted again by the MLB to the Los Angeles Dodgers as the 971st pick, which (surprise) isn't very high up. He played for the rookie-level minor league team as a relief pitcher, designated hitter, and right fielder.
Yes, pitchers don't usually hit, so it seems like Conor C. must have just been an all-around great baseball player. But maybe he was the jack of all trades and master of none since he never was pulled up to play at Dodgers Stadium.
Article continues below advertisement
Conor C. has a new job after his baseball career.
Although he loves sports and has played them his entire life, his time playing professional baseball was cut short when he was released from the Ogden Raptors, where he went after his time with the minor league Dodgers. Now, Conor is an account manager with Apex Systems, where he was a technical recruiter first.
In college, Conor C. studied Business Administration and Management, so he set himself up to succeed in any sort of business. Did he set himself up to succeed with Katie though? He doesn't get a rose in the fourth episode, so we won't see much more of him in The Bachelorette. But that doesn't mean Conor C. won't be back for Bachelor in Paradise!
Article continues below advertisement
Not only does Conor C. love baseball, but he is also dedicated to family and religion.
According to his official ABC bio, Conor currently lives in Southern California, but he wants to end up back in Oklahoma where he grew up. For Conor, family trumps everything, and it seems like he's looking for a traditional family life. Not only that but church and Christianity are very important to him — Conor C. goes to church every Sunday and wants to raise a family that does the same.
That might have been difficult to do as a professional baseball player, but luckily for Conor C., he's on track to be a generous and loyal husband, father, and businessman. Will we get to see more of him in Bachelor Nation? We can only hope so.
The Bachelorette airs Mondays at 8 p.m. EST on ABC.