Marcel and Blake Are in for a Pretty Awkward Love Triangle on 'Chicago Med'
Even though Marcel is in a relationship with Blake's daughter on 'Chicago Med,' the two of them kissed and now it seems like they'll get together.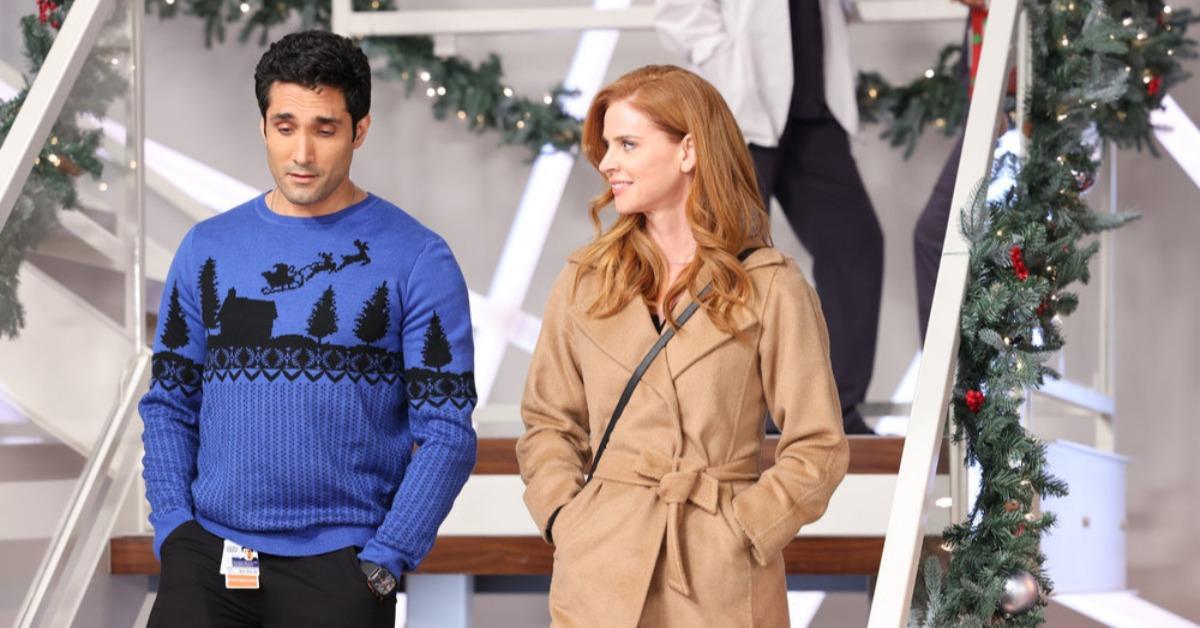 Love triangles are always a thing on primetime medical dramas. They're basically the reason some viewers stay with these types of shows for years. But now that Marcel and Blake kissed on Chicago Med, we are going to have a pretty awkward love triangle on our hands.
As fans know, Marcel is already in a relationship with Blake's daughter Avery. So when Blake and Marcel kiss in the fall 2021 finale, it makes it seem like they could get together and make for an epic love triangle.
Article continues below advertisement
But will Marcel and Blake actually get together? In the Christmas episode before Chicago Med took a break until January 2022, Blake and Marcel give into temptation and kiss under a mistletoe. But to be fair, their chemistry throughout the entire episode is pretty much on fire. Now, viewers want to know what will happen between them.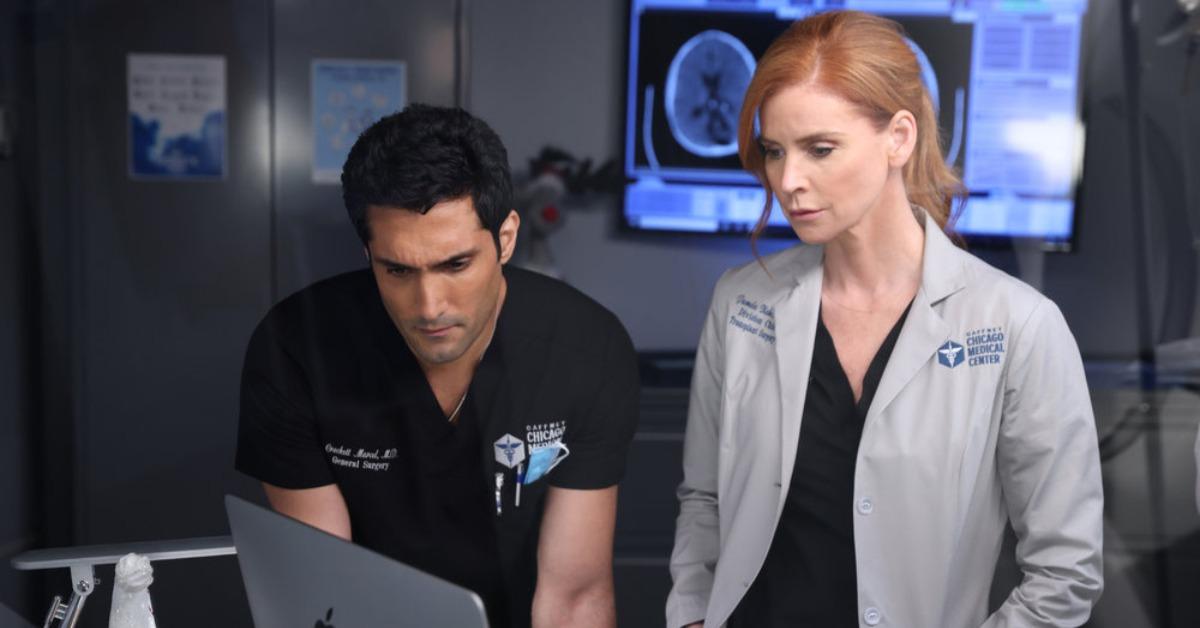 Article continues below advertisement
Marcel and Blake kiss on 'Chicago Med.'
In the last 2021 episode of Chicago Med, titled "Secret Santa Has a Gift for You," Blake and Marcel get closer. They work on a liver transplant patient together, and after tons of flirting, they finally kiss.
Unfortunately, Blake has no idea Marcel went out with her daughter. It's sure to make for an interesting dynamic, especially if Marcel has legitimate feelings for both women.
What does this mean for Marcel and Blake's future professional relationship? Things are likely to be complicated for a little while. It's hard enough to work with someone you've shared a kiss with. Once word gets to Blake that Marcel and her daughter also have something between them, things are going to get even more complicated.
Article continues below advertisement
But will Marcel and Blake actually get together on 'Chicago Med'?
Chicago Med co-showrunner Diane Frolov spoke to TV Guide about Marcel and Blake's potential relationship moving forward. And, it turns out, that kiss was plenty intentional and it's not a one-off type of deal. In other words, don't expect them to just brush it off when the season resumes in January 2022.
Article continues below advertisement
"Well, it's a bit of a triangle for him there with Avery, and it's awkward, right?" Diane said. "Dr. Blake does not know anything about him having gone out with Avery. So that's awkward. We're going to continue playing that."
Fellow showrunner Andrew Schneider added that Blake "doesn't mean it" when she says the kiss is a one-time thing.
'Chicago Med' fans aren't wild about a new love triangle.
For now, some fans aren't too wild about seeing an uncomfortable love triangle pop up between a mother and her daughter and another man. After Blake and Marcel shared that kiss, some Chicago Med fans took to Twitter to share their disgust at what they already saw would be a messy situation.
It's not like Blake and her daughter are willing participants in it, though. They just can't help but be drawn to Marcel, and can you really blame them?
Watch Chicago Med on Wednesdays at 8 p.m. EST on NBC.