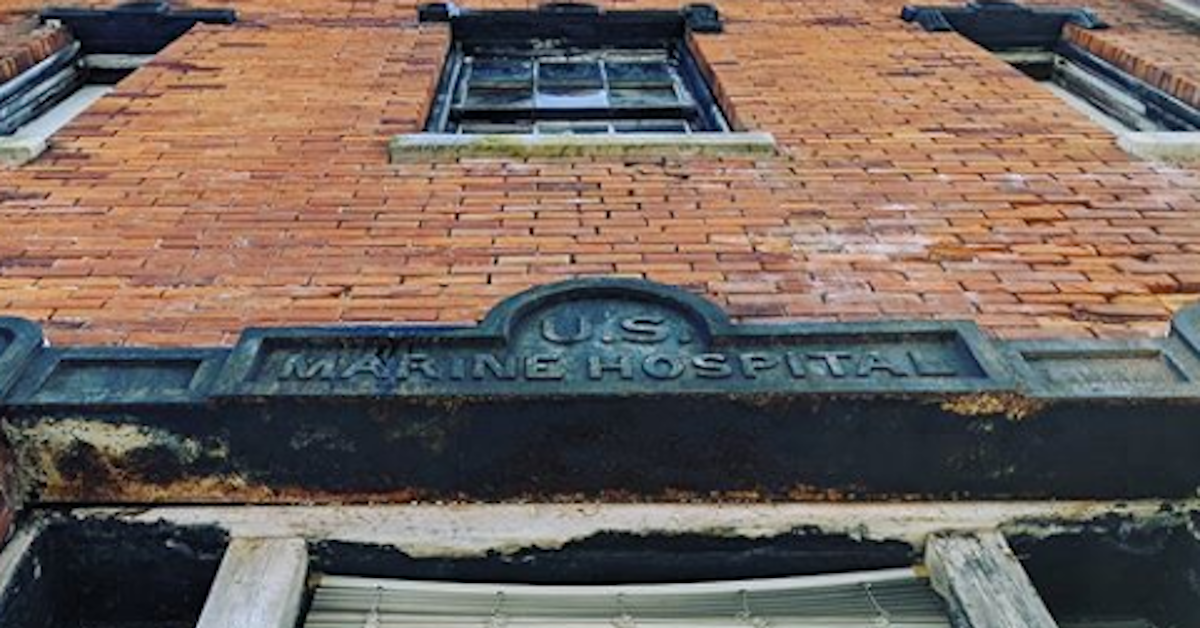 'Ghost Hunters' Investigated Galena Marine Hospital and Things Got Spooky
Note: I'm a member of the Ghost Hunters team, but all of the thoughts and opinions expressed in this article are entirely my own and do not necessarily reflect those of my other team members, Pilgrim Studios, or A&E.
The biggest question people have whenever we investigate a new location on the show is simple: Is the place haunted?
When it comes to the Galena Marine Hospital, it's got a lot of things going for it that would have people assuming it was before they even ever stepped foot inside.
Article continues below advertisement
'Ghost Hunters' investigated Galena Marine Hospital in Illinois for paranormal activity.
Situated in the middle of the woods with an expansive view of the Mississippi River (a major travel route for sailors and merchants), the hospital was commissioned as a sort of "charity" cause for those who spent most of their lives on riverboats.
News articles of the time period said that the building was important not just to provide relief for illness or any gnarly accidents that occurred on these boats, but to provide a comforting place for the workers who were often run ragged on these boats.
Article continues below advertisement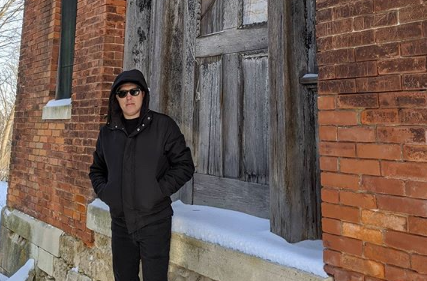 The Mississippi River certainly saw its fair share of accidents, especially with steamboats, which are impressive vessels but are described almost as "living and breathing" constructs that were finicky and prone to explosions. Some of these tragedies occurred near or on the way to Galena and in some instances, right on the dock.
One of the biggest tragedies that occurred in Galena, however, proved to be vital for the development of our case.
Article continues below advertisement
Captain Daniel Smith Harris was one of the most respected steamboat captains of all time, who happened to be from Galena, Ill. Highly skilled with a wide breadth of knowledge, Daniel built a respectable life for himself and his family as a captain. Remember what I said about steamboats being finicky? Yes, even under the careful guidance of arguably one of the most seasoned captains in the world, things can go wrong. Which is exactly what happened in 1861.
Article continues below advertisement
At the Rock Island Bridge in Iowa (very close to Galena), Captain Daniel Smith Harris suffered the loss of the Grey Eagle, which marked the end of his captain days. Instead, went into mining and found a lucrative career in that as well.
So what does this have to do with the Galena Marine Hospital being haunted? Well, after experiencing many of the claims that visitors and the building's owner, Frank, had in the building, things changed when we brought in Captain John, who knows a lot about the area's history.
Is the Galena US Marine Hospital haunted?
An amazing captain in his own right, who's actually piloted steamboats himself, John knew much about Galena's nautical history, including Captain Daniel Smith Harris. Without ever going on a paranormal investigation himself, he asked if anyone present knew Capt. D.S.H., and, what occurred afterward was truly remarkable.
Article continues below advertisement
We recorded clear footsteps from above us and, at the same time Daryl and I heard the footsteps and we registered pressure changes on the data logger, Brandon and Brian who were outside, captured the figure of a person in the FLIR thermal imaging camera.
When we investigated the top of the building, or "The Tower" there wasn't anyone up there. The EVPs we recorded, along with that FLIR hit, and the mind-boggling blue light phenomenon, not to mention the clear footsteps, are very interesting.
Article continues below advertisement
Is it enough to say that the building is haunted? I'd say that there were a lot of things that happened in the Galena Marine Hospital that are difficult to explain and defy natural laws. The sequence of events are also pretty undeniable. It's also always comforting when you can debunk certain claims/noises, too.
The "whooshing" sound was actually a bird or bat that was stuck in the tower, and we captured it on camera.
There have also been reports of people feeling things move past their head, again, probably some type of flying creature, which, when you're alone in the woods in a building with as much history as the Galena Marine hospital, might have you add fiction to fiction.
There were also tons of other interesting tidbits that won't make it into the episode, like the fact that Ely Parker, who was a Native American, was assigned to oversee its construction.
Article continues below advertisement
A little known fact is that there were several mines filled with precious minerals that local Native Americans considered "sacred," minerals that were used in burial practices. There was also lead in those mines and, before the civil war broke out, the fact that a Native American was put in charge of a building in such a strategic place had me develop some theories of my own as to the actual reason the Marine Hospital was built.
But again, it's just a theory. And what we documented at the Marine Hospital is pretty darn significant. You can check out new episodes of Ghost Hunters Wednesday nights at 9 p.m. EST on A&E, and we'll be in Galena on May 6!