'JoJo's Juice' Is Being Pulled off the Shelves Over Inappropriate Questions
JoJo Siwa is known for having an audience of millions of kid fans, but her newest board game is being deemed anything but kid-friendly.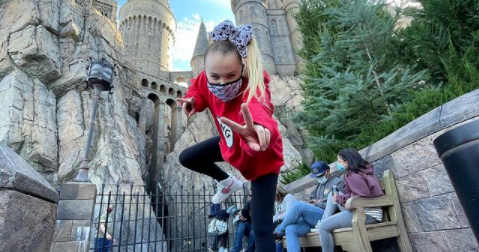 Former Dance Moms star JoJo Siwa has built a brand for herself that is, quite literally, all sunshine and rainbows. Known for her signature high ponytail, sparkly bows, colorful outfits, and wildly cheery personality, she has become a popular influencer for many young audiences.
JoJo has continuously maintained a very family-friendly brand, as most of the 17-year-old's fan base is significantly younger than her.
Article continues below advertisement
But just after the holidays, many concerned parents reached out to JoJo, saying they took issue with a game that was using her likeness. The board game, JoJo's Juice, asked young players questions that were inappropriate for them, and many parents were displeased about the product.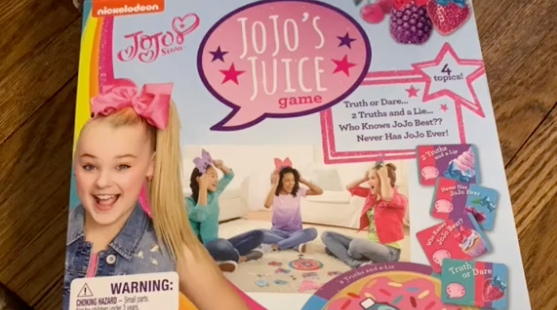 Article continues below advertisement
A concerned mother posted online about the board game 'JoJo's Juice' and its questions.
In a TikTok, mother Heather Watson made a video about JoJo's Juice, which she said she had gotten for her six-year-old daughter, Tinsley. The game is marked for children ages six and up, suggesting it would be a family-friendly, wholesome game for everyone to participate in.
To play JoJo's Juice, players pull a card from the deck and ask if anyone playing has done the activity listed on the card. If they have, they have to complete a dare included on the bottom of the card.
According to Today, the mother said she had expected the activities on the card to be "silly kid questions," but the actual questions on the cards were not as family-friendly as she'd thought they'd be.
Article continues below advertisement
The cards included questions like:
"Have you ever stolen from a store?"
"Have you ever been arrested?"
"Have you ever walked in on someone naked or had someone walk in on you?"
"Have you ever taken money from someone's purse or wallet without asking?"
"Learned the art of twerking"
"Who in this room would you most like to date?"
"Kissed a boy"
"Have you ever not paid your bill at a restaurant?"
"Have you ever peed in the shower?"
"Have you ever gone outside without underwear (a bathing suit doesn't count)?"
"After the age of 10, did you ever pee or poop in your pants?"
Article continues below advertisement
Obviously, while these cards aren't Cards Against Humanity-level inappropriate, they're not sending the most positive message to the demographic the game is geared toward. Heather's video has since been viewed thousands of times and many other parents were displeased with the game as well, with many writing reviews warning parents not to buy.
JoJo apologized for the game in a TikTok of her own.
After multiple fans reached out to her to raise their concerns about JoJo's Juice, the influencer made a TikTok addressing the game, saying after the content of the cards was brought to her attention, she immediately contacted Nickelodeon to have it removed from the shelves.
"When companies make these games, they don't run every aspect by me, so I had no idea the types of questions that were on these playing cards," she said.
Article continues below advertisement
"When I first saw this, I was really, really, really upset by how gross these questions were, so I brought it to Nickelodeon's attention immediately," she continued. "... I hope you all know that I would've never approved or agreed to be associated with this game if I would've seen these cards before they started selling it."
Nickelodeon and Spin Master, the company that manufactured the game in question, told Insider they were pulling all units of the game from the shelves.
"We respect and value the relationship JoJo Siwa has with her fans and take the concerns raised regarding the game JoJo's Juice very seriously," the statement said. "This game is no longer being manufactured and we have requested that retailers pull any remaining product from their shelves."