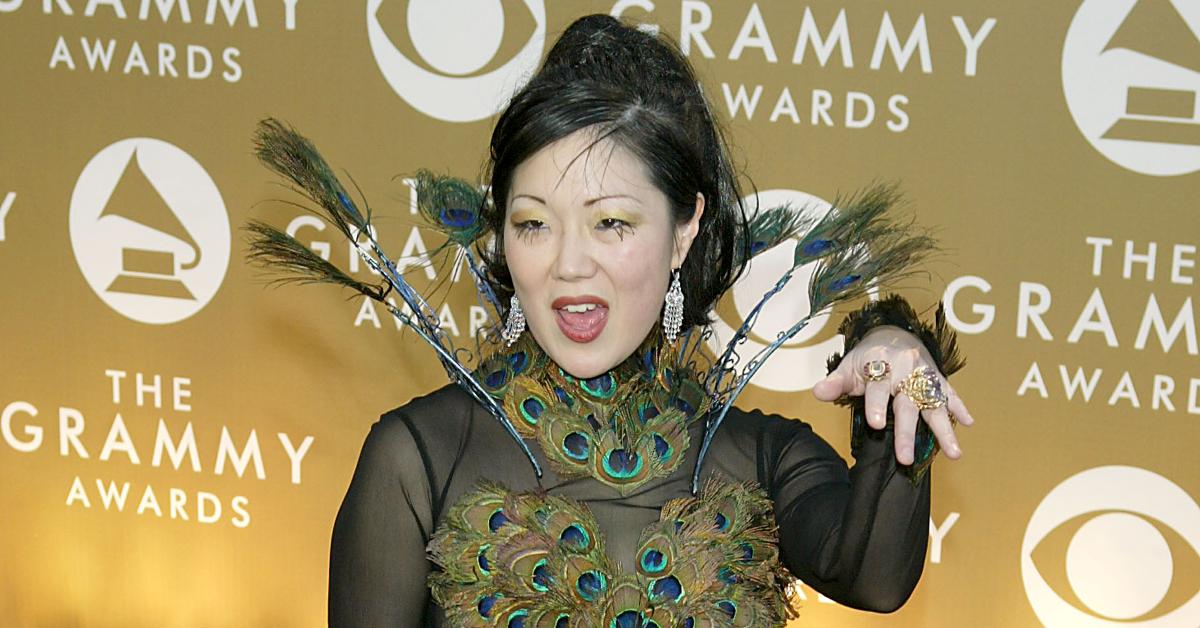 Margaret Cho Thinks She Will Live Alone for the Rest of Her Life
The new Celebrity Dating Game, which is hosted by Michael Bolton and Zooey Deschanel, may be getting abysmal reviews from audiences, but there's something to be said about the strange pairing of the two personalities and Zooey's anti-game-show host personality.
It also helps that they've managed to nab some high-profile guests. Naturally, viewers start to wonder about the romantic lives of the celebrities who appear on the show.
Article continues below advertisement
Slated to appear along with Chris Kattan on August 2, 2021, is comedian Margaret Cho, and when fans of the show heard that she'd be making an appearance, they started looking into her dating history.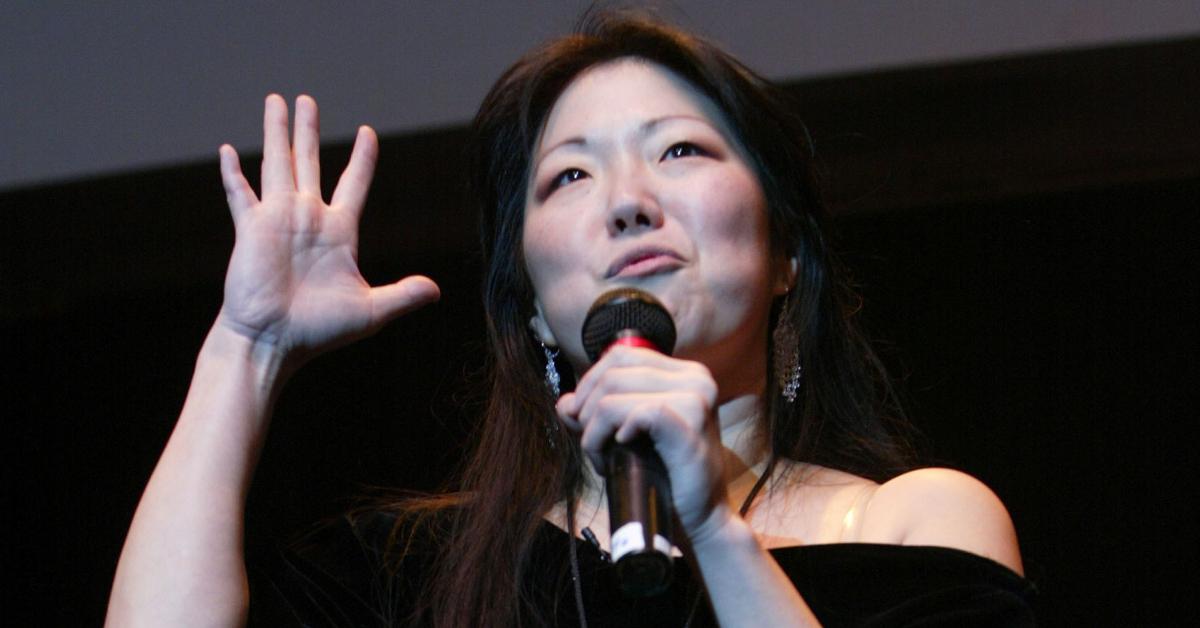 Article continues below advertisement
Here's some background on Margaret Cho before her 'Celebrity Dating Game' appearance.
Cho had a tremendous start in the world of comedy. Right around the time she decided to pursue it professionally at the age of 14, she ended up winning a comedy contest and got to open for Jerry Seinfeld, one of, if not the most successful and recognizable stand-up comedians in the world.
Cho talked about her career in an episode of Comedians in Cars Getting Coffee and even addressed the controversy over a sold-out show she headlined at the Stress Factory in New Brunswick, NJ. The episode culminated in her and Jerry holding a performance at the comedy club where a lot of the previously unhappy audience members who attended Cho's first show were present, cracking up at both comics' sets.
Article continues below advertisement
In 1994, she landed her own show on ABC called All-American Girl, which was the first prime time network sitcom that featured an all Asian cast and was one of the few shows with an Asian-American female lead.
However, critical and audience reception was lukewarm and the series wasn't renewed for a second season.
Article continues below advertisement
Cho went on to secure appearances in a number of high-profile TV shows like 30 Rock and Law & Order and voice acting roles for various projects. She actively performs stand-up across the country to sold-out crowds and was even on The Masked Singer (she was the Poodle).
What is Margaret Cho's dating history like?
Margaret has been romantically linked to fellow comedian Scott Aukerman who is most popularly associated with the Comedy Bang! Bang! Podcast as well as the IFC show of the same name. He also wrote and performed for the critically acclaimed Mr. Show. The two reportedly dated in 1990, according to Famous Fix.
Article continues below advertisement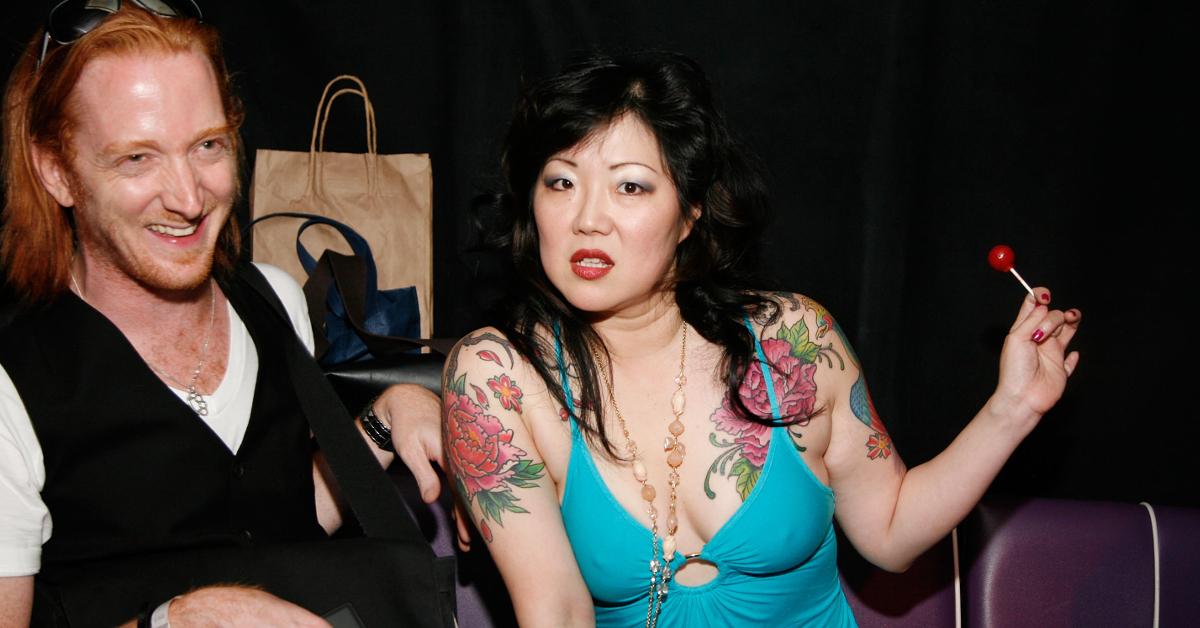 People also reported that Cho dated musician Chris Isaak, who had his own sitcom on Showtime that depicted a fictionalized version of his life. Another musician that Cho dated was Jane's Addiction guitarist Dave Navarro in 2008.
Article continues below advertisement
The comedian was also married to artist Al Ridenour, who's known for his work in The Cacophony Society and the Art of Bleeding. They tied the knot in 2003 and Cho was even featured in an A.O.B. performance in 2006. When speaking to Wayback Magazine about her relationship, she described it as "very conventional and conservative, I think. I mean we're such weird people that people just can't imagine that we would have a conventional marriage. But, yeah, we are very conventional."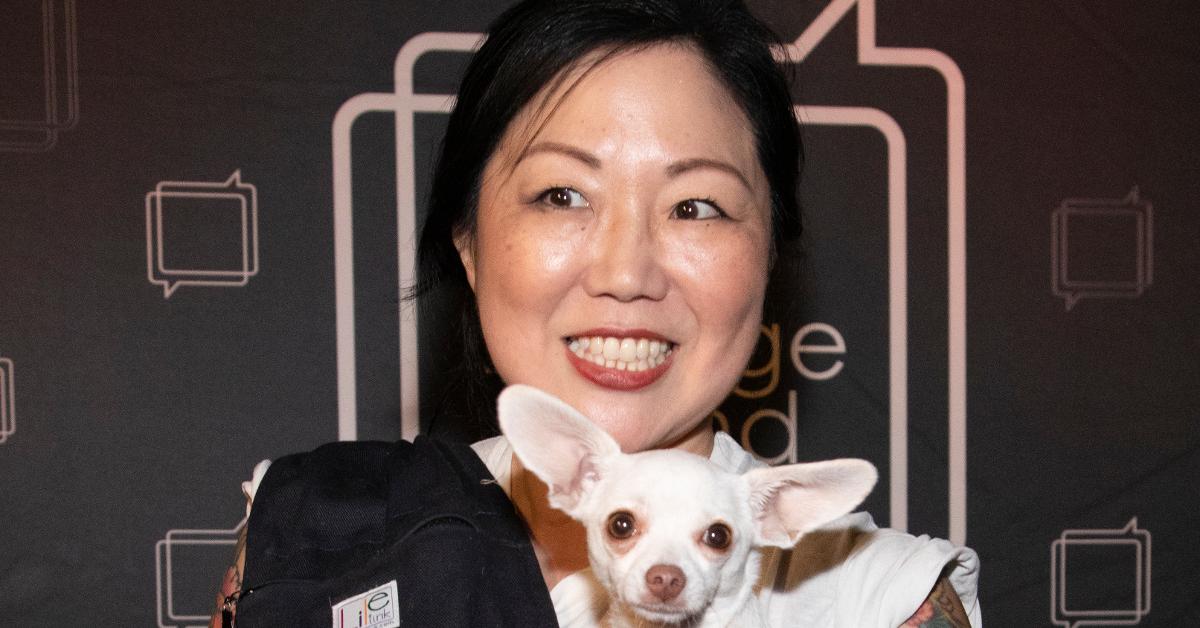 Margaret and Al separated in late 2014 and ultimately filed for divorce in August of 2015. The comedian is openly bisexual and as recently as 2021 has said that she believes she will live the rest of her life alone, according to E! News.
But first, she's going to give The Celebrity Dating Game a try. Catch her episode on Aug. 2, 2021, at 10 p.m. on ABC.