MoviePass Memes to Laugh at While Stuck on the Waitlist
MoviePass is relaunching in 2022 and folks on Twitter are skeptical. Here are the best memes to scroll through while attempting the waitlist.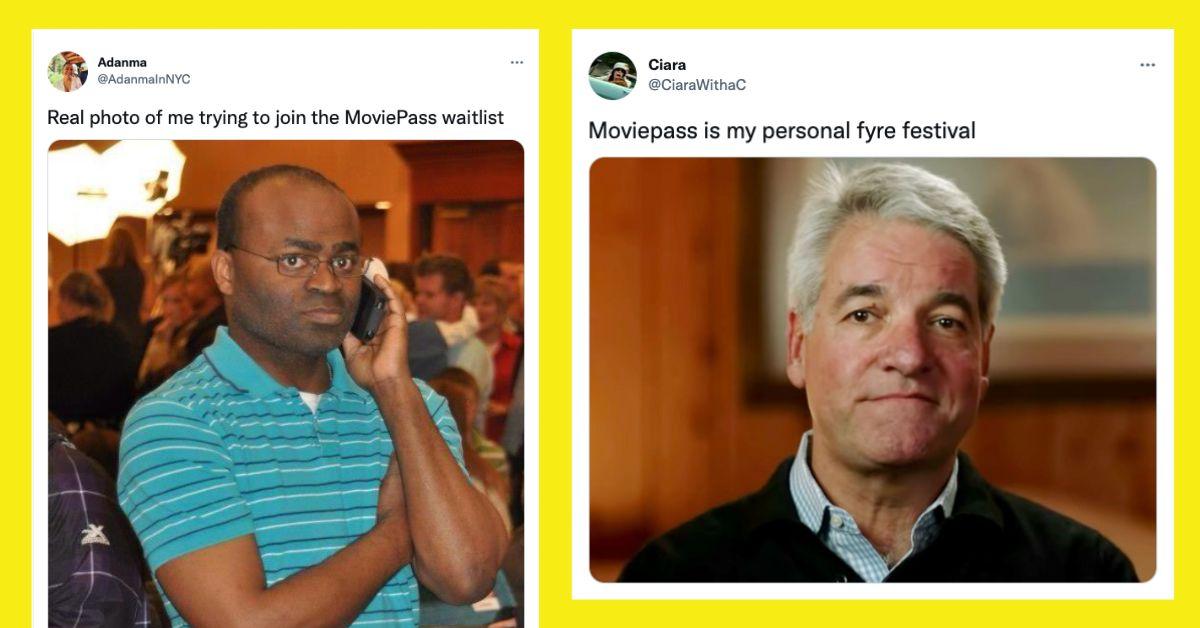 I joined MoviePass in 2018 and let me tell you, I watched so many fabulous films from A Quiet Place to Mamma Mia! Here We Go Again on its dollar. Every time I was given a movie ticket in exchange for flashing my MoviePass, I was thrilled. "Woo, it worked," I'd say to myself as I continued to snag several $13+ tickets a month despite only paying a steady rate of $10.
To be honest, I had no idea how the company made a profit — and frankly, I was too busy watching movies for practically nothing to care. But then one day, it all came tumbling down. MoviePass shared the devastating news that it was filing for bankruptcy. It was officially laid to rest in 2020.
Article continues below advertisement
But apparently, the deceased movie ticket subscription service did not "rest in peace" following its shutdown. (Perhaps a quick snooze at most, but definitely no rest!).
You see, MoviePass got right back to work. It got right back to crunching numbers. And now, two years since its tragic death, it has emerged from the dead. And guess what? It wants its customers and life back.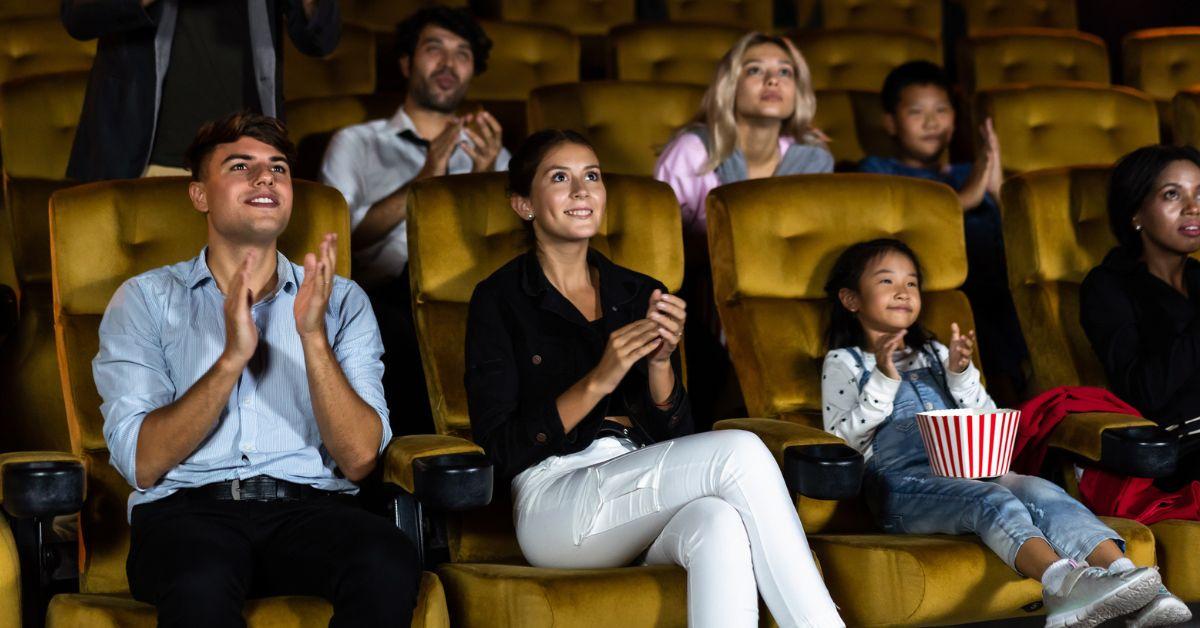 Already trolls are praying for the service's downfall. Others remain skeptical. And naturally, this has resulted in a barrage of funny tweets and memes.
Whether you're a hater or a devoted subscriber, these posts will surely give you a chuckle. Be sure to give them some love as you try to snag a spot on the waitlist!
OK, I will never forgive myself for not framing mine.
This is a work of art — and could be worth something at auction!
Article continues below advertisement
True.
This is us right now!
If you want to be a member of the new MoviePass, head on over to its website to join the waitlist which is open for five days starting on Thursday, Aug. 25, at 9 a.m. ET.
Those interested can submit their email and zip code in order to be considered. If selected, you should receive a notice on Sept. 5, 2022.
Article continues below advertisement
Perhaps!
OK, I don't want to jinx anything, but this is funny!
Article continues below advertisement
You mad, bruh?
Being a MoviePass member did almost feel like stealing at times, but in a fun, cinematic, way.
Article continues below advertisement
Uh oh!
MoviePass officially opened its waitlist on Aug. 25 — and it did not get off to a great start as the site started to crash.
MoviePass took to Twitter to explain the sitch: The overwhelming demand has crashed the MoviePass site servers, causing some to receive an error message while trying to join the waitlist. The provider is working to increase capacity to meet demand. Thanks [for] your patience. We will give an update soon."
Article continues below advertisement
Waiting in long lines is always better with friends, right?
Such a mood. Shoutout to the offices and groups of people who all tried to access the waitlist at the same time!
Article continues below advertisement
Not MoviePass being compared to Fyre Fest!
Article continues below advertisement
MoviePass is a crippling addiction.
Some things never change — like our unhinged desire to watch movies in theaters for only a few bucks a month.
Article continues below advertisement
There is hope!
OK, we can confirm that at least one person made it to the waitlist.