Shane Dawson's Willow Smith Controversy Is Back — and Jada and Jaden Are Livid
Shane Dawson is under fire after an old video resurfaced showing Shane making sexual gestures at a poster of Willow Smith; the Smith family is livid.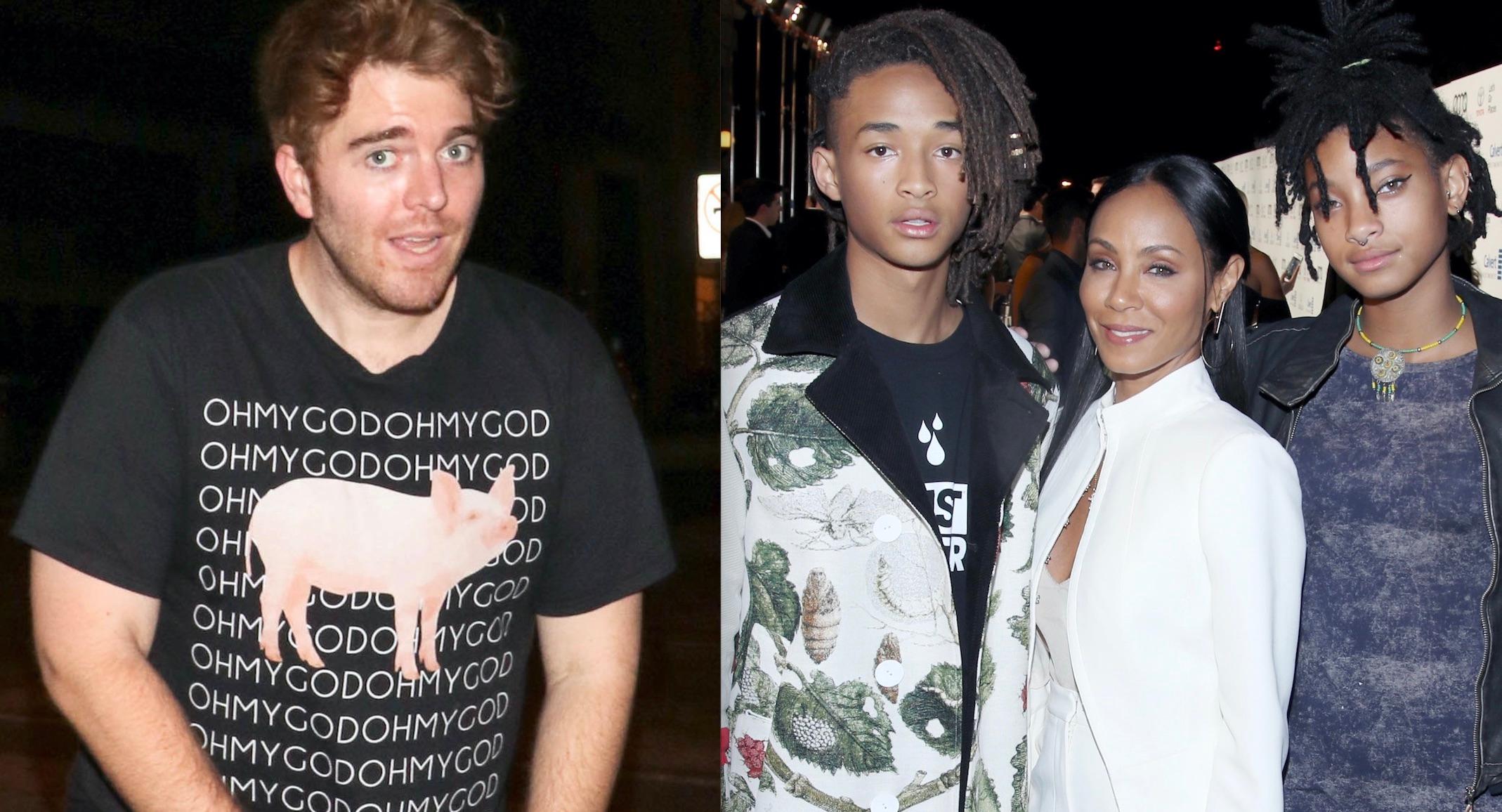 YouTuber Shane Dawson is no stranger to controversy, but a video of him making inappropriate gestures toward a poster of Willow Smith has seriously enraged the internet. In fact, the resurfaced footage has prompted almost the entire Smith family to him out via social media for his gross sexualization of a child.
Article continues below advertisement
Let's take a closer look at what went down between Shane in relation to the young singer. Because it's not the YouTuber's only seriously disturbing offense to come to light in June 2020.
So what happened with Shane Dawson that involved Willow Smith?
Shane was once again under fire after rapper Jaden Smith and his actress mother, Jada Pinkett Smith, called Shane out on Twitter for an old video that resurfaced. The footage showed Shane making sexual gestures at a poster of Willow Smith — who was only 11 years old at the time.
The tweets came after Shane posted a 20-minute video on Friday, titled Taking Accountability, in an attempt to apologize for his problematic past actions, including blackface, racial slurs, and jokes about pedophilia.
Article continues below advertisement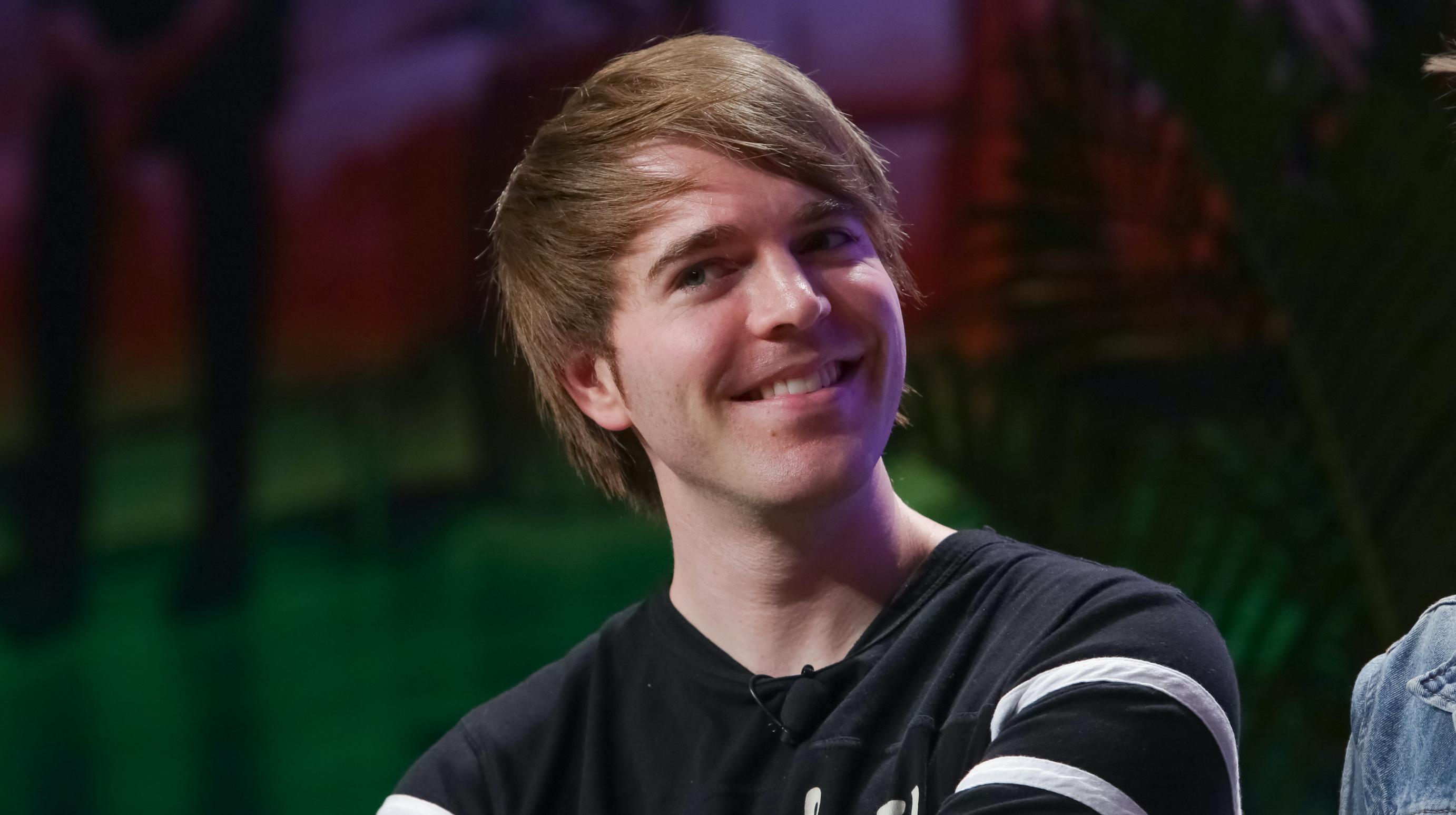 "SHANE DAWSON I AM DISGUSTED BY YOU." Jaden wrote in all caps on Twitter. "YOU SEXUALIZING AN 11 YEAR OLD GIRL WHO HAPPENS TO BE MY SISTER!!!!!! IS THE FURTHEST THING FROM FUNNY AND NOT OKAY IN THE SLIGHTEST BIT."
Article continues below advertisement
"This Man Was Also Doing Black Face On The Regular," Jaden continued in another tweet. "As The Youth We Need To Support Creators Who Support Us And Our Morals. This Is Not Okay."
Article continues below advertisement
Jada, also used the platform to send Shane a message of disgust. "To Shane Dawson ... I'm done with the excuses," she tweeted on June 27, prompting fans to take the family's side and "cancel" Shane, who's had a massive career on YouTube since 2008.
Article continues below advertisement
Prior to the apology, an audio clip from his podcast surfaced that left people concerned. In the clip, Shane referenced a 6-year-old girl as "sexy."
He then went on to justify pedophilia, saying, "Here's my thing. People have foot fetishes. People have fetishes about, you know, everything. Fine, everybody do you thing. So why is it when somebody looks at... googles 'naked baby' on Google and jerks off to it, they can get arrested? I don't understand that."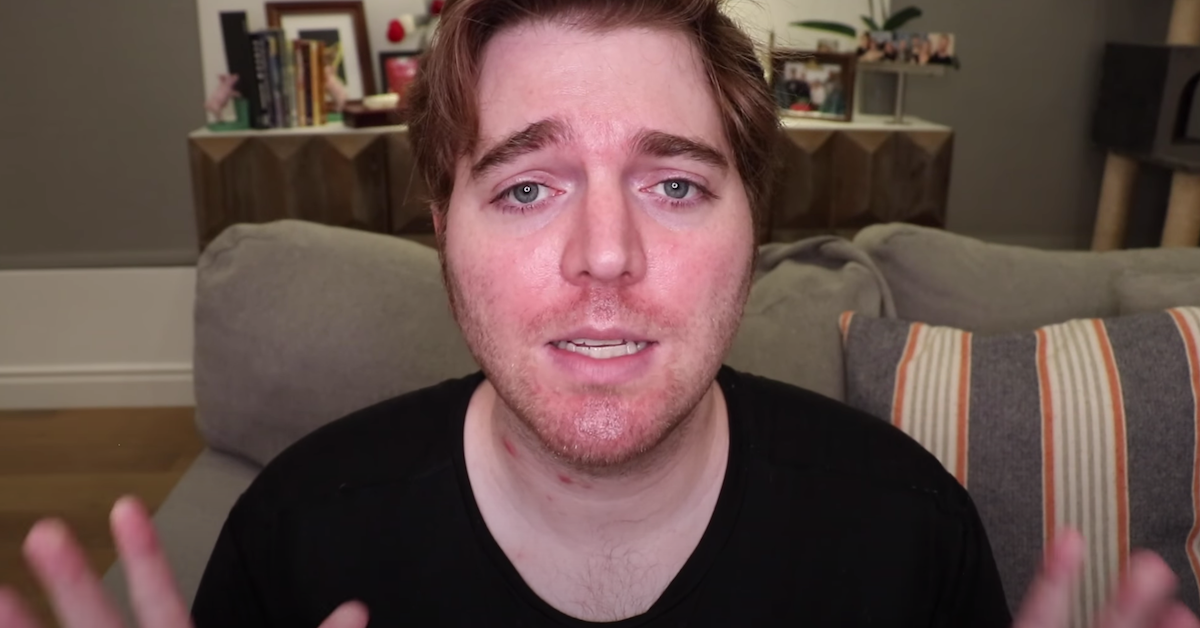 Article continues below advertisement
"I have done a lot of things in my past that I hate, that I wish I could make go away, that I tried to make go away by deleting videos, or untagging my Instagram, literally doing whatever I can to pretend those things didn't happen," Shane said in his apology video. "Because yes, I apologized for a lot of them, but I'm 31, almost 32. Those apologies suck. I don't know who that person is anymore."
In the apology video, Shane specifically shed light on the fact that he spent a lot of time making jokes and references to pedophilia.
"They made it seem like I was talking about it like it was normal. I shouldn't have been joking about it anyways," he said. "That's something I have addressed before. My childhood — I've had a lot of pain, I've had a lot of issues with my family. I took that pain, and I turned it into jokes."
Article continues below advertisement
Shane continued, "Instead of joking about them, I should've gone to therapy. I would never talk about a child in any way that was inappropriate. That is disgusting. That is gross. That is something I did for shock value. I promise that is not me."
Article continues below advertisement
Shane had been trending on Twitter for a few days before his apology video and it was clear that people weren't going to let him slide this time. Many people believe this is the end of Shane's career, and the YouTuber himself seems to be calling it quits.
"I deleted everything. I'm done," he wrote on Twitter. "For those who wanted me to 'address it' I did. I'm sure u can find it reposted somewhere. But I don't want this energy in my life or on my timeline. I'm too sensitive for this sh-t and I'm done."
You know what? We think we speak for plenty of people when we say: good riddance.