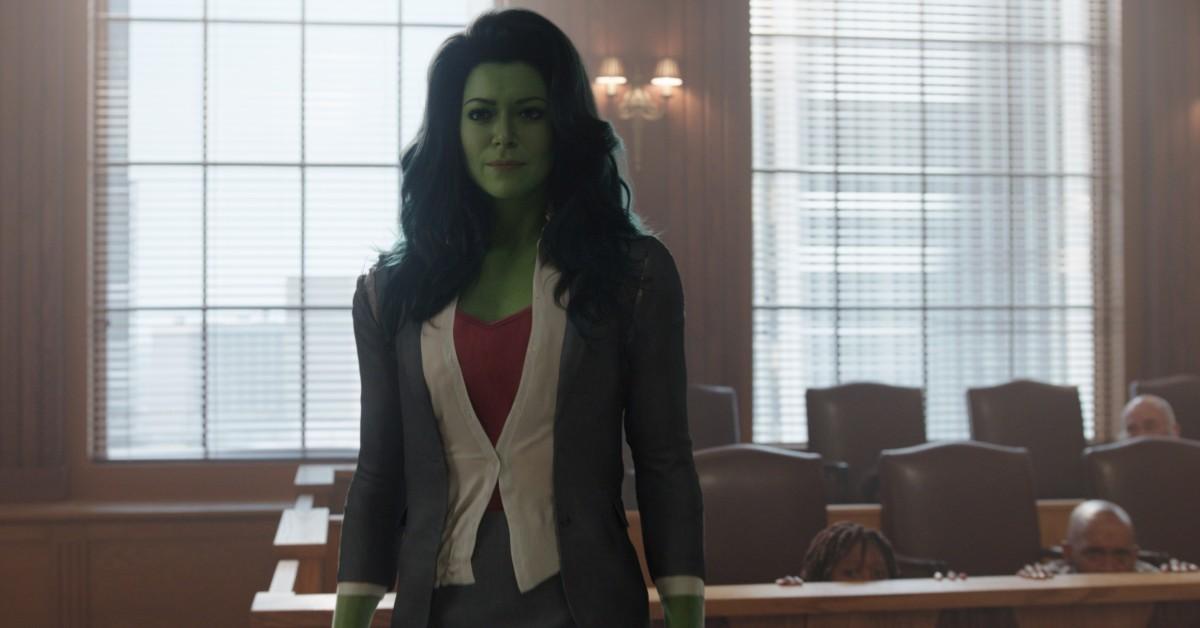 Grab Your Baskets Because 'She-Hulk' Is Chock-Full of Marvel Easter Eggs
Spoiler alert: The following article contains spoilers for She-Hulk: Attorney at Law on Disney Plus.
Jennifer Walters (Tatiana Maslany) didn't ask her cousin Bruce (Mark Ruffalo) to make her a Hulk. All she wants to do is focus on her career! However, She-Hulk makes it clear that Jen can't escape her Hulk-sized destiny no matter how hard she tries to run from it.
Article continues below advertisement
But let's set aside Jen's call-to-action for a moment. While Jen was hulking out and debating Steve Rogers' (Chris Evans) virginity with Bruce, we were keeping our eyes peeled for all of the Marvel Easter eggs cleverly hidden throughout She-Hulk's early episodes.
Did you spot them all? Here are the ones we found.
1. Iron Man's helmet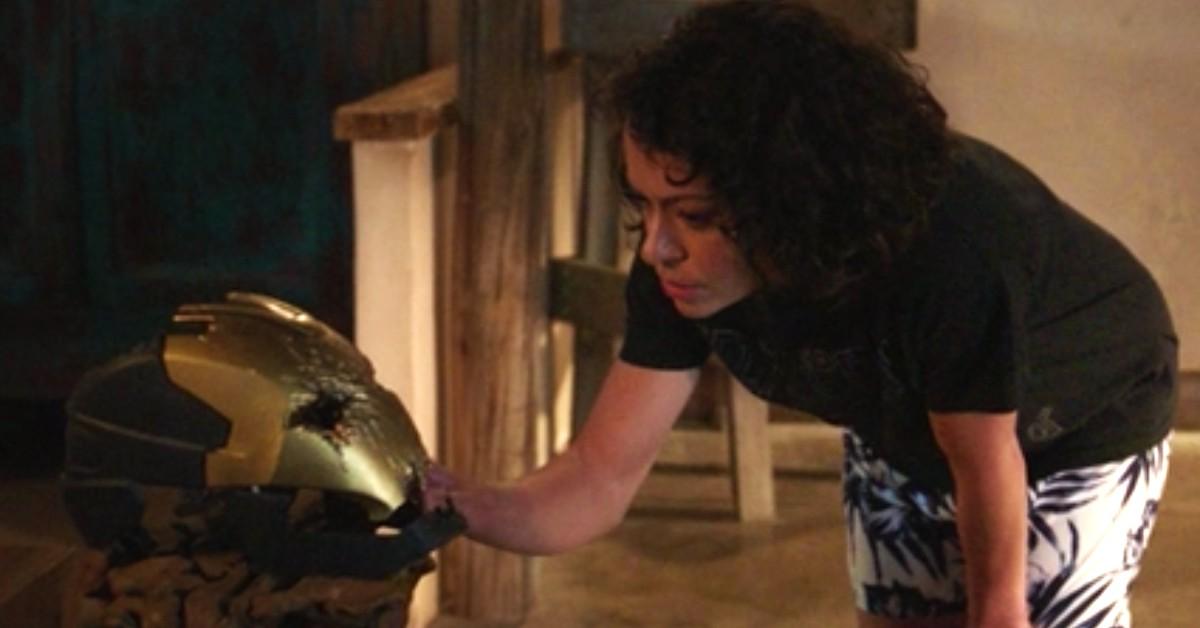 The first episode of She-Hulk made it clear that Bruce misses his scientist BFF Tony Stark (Robert Downey Jr.) even more than Jen misses her pre-Hulk life. As Jen spots one of Tony's old Iron Man masks in Bruce's Mexican bungalow, the Avengers melodic theme plays softly in the background.
Article continues below advertisement
2. The Saakaran spaceship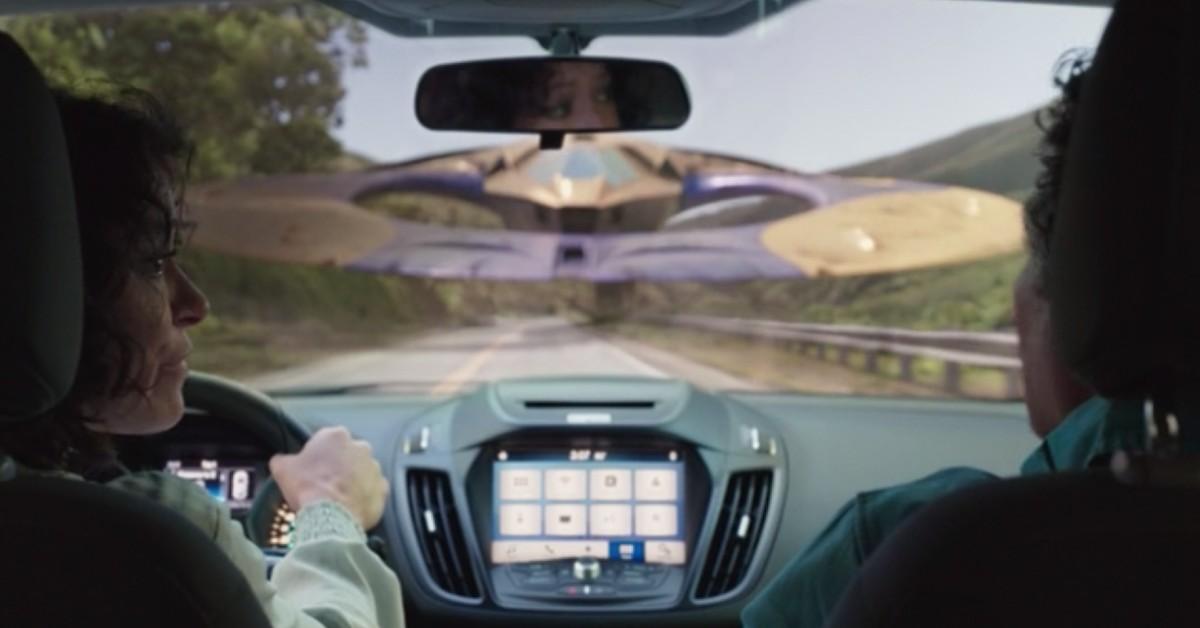 Where was the "Saakaran Ship Crossing" sign? The ship that triggered Jen's life-changing transformation was from the planet Saakar. Remember when Bruce (well rather, the Hulk) was Saakar's gladiator-like champion in Thor: Ragnarok?
Could someone from Saakar be on the hunt for the planet's money-maker? Bruce makes an offhand comment that he needs to investigate why that ship appeared in the first place.
Article continues below advertisement
3. Black Widow's lullaby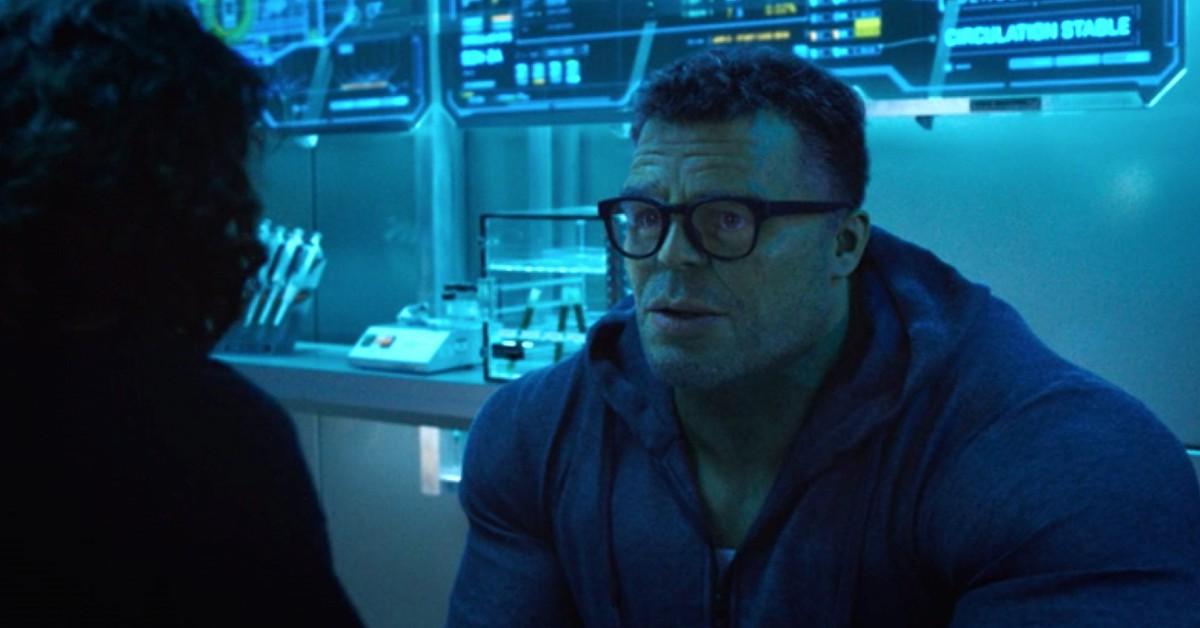 Bruce is just a bit jealous that Jen is able to control her rage in her She-Hulk form so easily. Determined to have some sort of Hulk seniority over her, Bruce points out that Jen still can't control reverting back to her human form.
When Jen asks how Bruce did it, he replies, "Usually I'd fall out of a jet, or I'd get knocked out by a robot and I'd wake up as Banner. Or Natasha, for a little while, would tell me a lullaby."
Article continues below advertisement
Bruce is referring to Natasha (Scarlett Johansson) reminding the Hulk in Avengers: Age of Ultron that the "sun was getting really low." Nat's words had a calming effect on the Hulk.
Jen skeptically asks Bruce to walk her through exactly how the lullaby helped. Bruce has to think for a moment and realizes that he doesn't actually have a good answer for his cousin.
Article continues below advertisement
4. Bruce's lab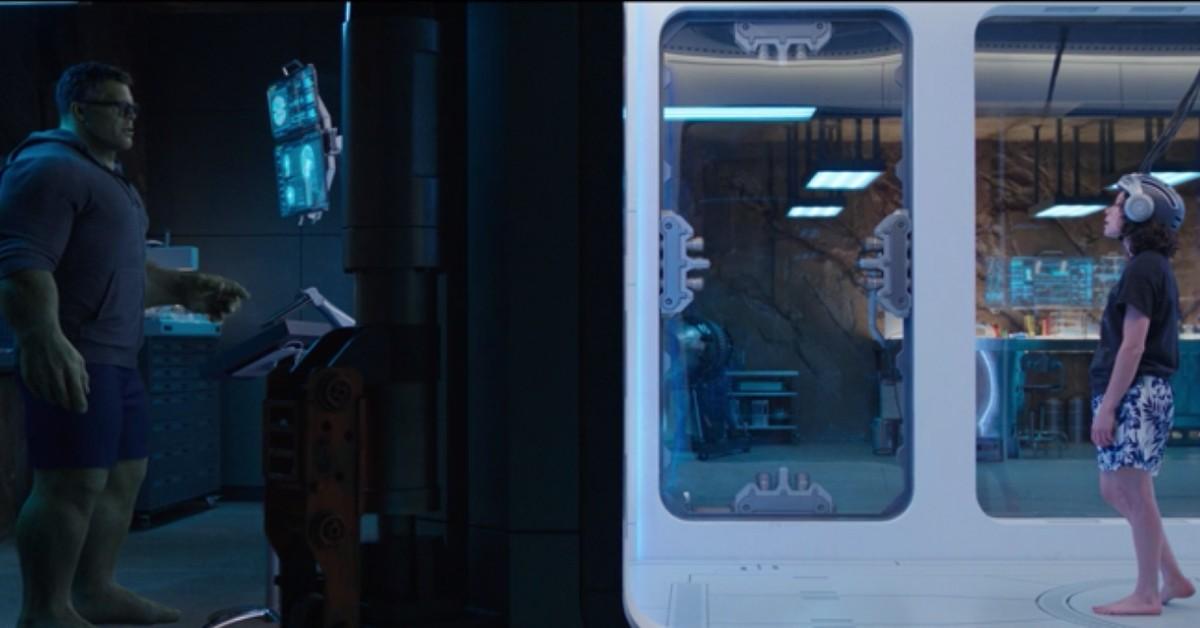 Remember when Nat was still alive and joined Steve, Scott Lang (Paul Rudd), and Smart Hulk at a diner in Avengers: Endgame? Remember?
Bruce's Avengers besties were understandably perplexed by his new Smart Hulk form.
Article continues below advertisement
Bruce explained that after the Avengers' crushing loss in Avengers: Infinity War, he realized he needed to stop fighting against the Hulk and embrace him. He explains that he spent 18 months in a gamma lab trying to figure out how to fuse Hulk and Banner together.
However, what Bruce failed to mention were his gamma lab's excellent beachside views! We finally get to see Bruce's gamma lab in action during the first episode of She-Hulk.
Article continues below advertisement
5. Steve Rogers, America's... well, you know.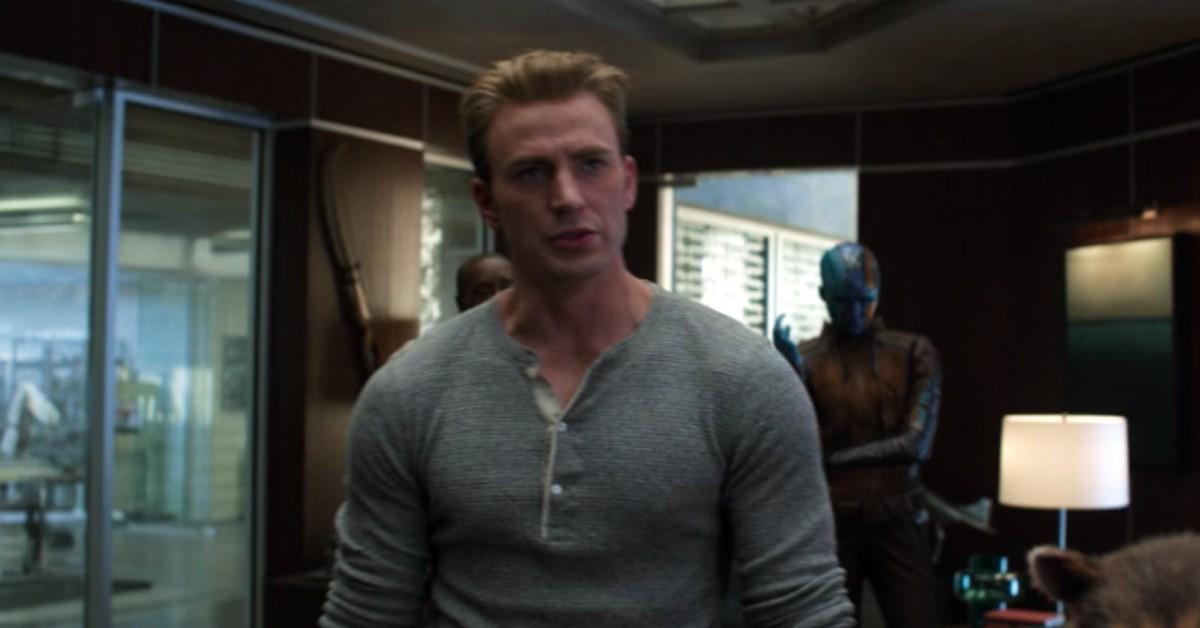 In the funniest Marvel post-credits scene of all time, Jen finally gets Bruce to reveal that Steve did in fact lose his virginity on a USO tour. Naturally, fans on Twitter immediately speculated if the woman in question was Peter Quill's grandmother! All we know for certain is that it wasn't Mephisto.
Article continues below advertisement
6. Surfing the web for Easter eggs
In Episode 2, Jen gets fired for causing a conflict of interest in the court room by saving the lives of jury members. While she's on the job hunt, she stumbles across several Easter eggs. Whenever we get to see a screen in any MCU project, it's safe to assume that it's filled with some sort of nod to the universe, and She-Hulk is no different.
Categories on the page include, "Find Ant-Man," "Avengers," and "Norse Mythology," while the sidebar has an ad for Iron Man Three's sneakers.
Article continues below advertisement
Article continues below advertisement
But more importantly, there's a headline that reads "Man Fights With Metal Claws in Bar Brawl," which has to be a nod to the imminent arrival of Wolverine and the X-Men. While Marvel Studios hasn't officially revealed their entry to the MCU, this Easter egg alongside a Ms. Marvel Easter egg featuring the X-Men theme song suggest it could happen any day.
Additionally, another headline reads, "Why is There a Giant Statue of a Man Sticking Out of the Ocean?" which is likely a nod to the outcome of Eternals that has yet to be referenced in the greater MCU.
Article continues below advertisement
7. Bruce Banner's nod to his spotty past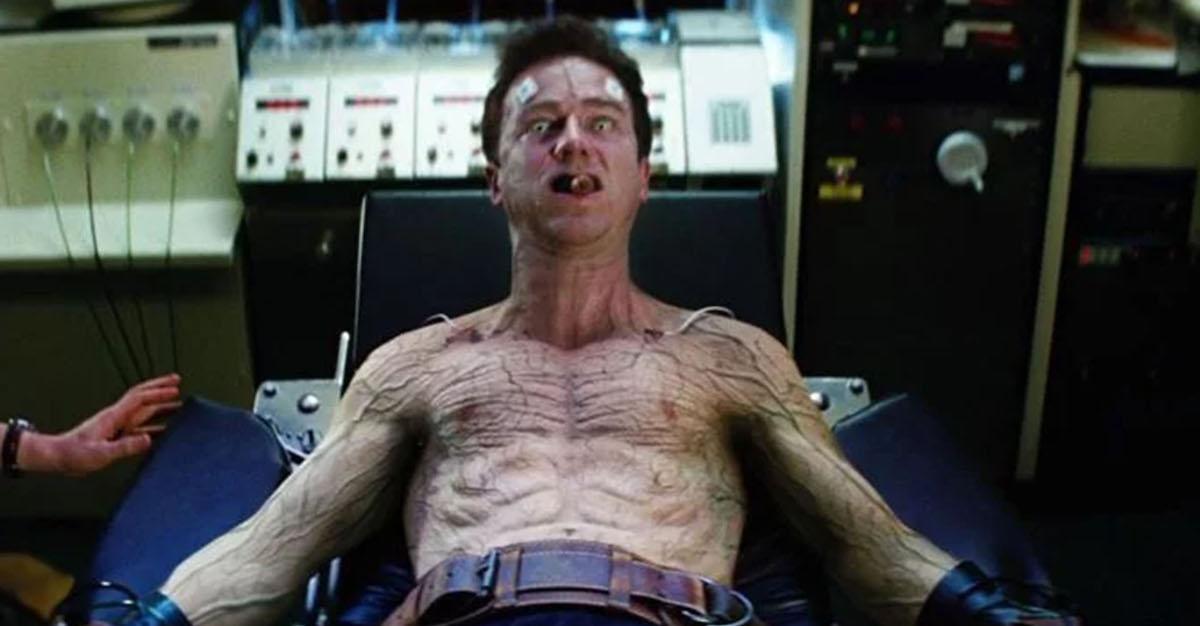 Some of us might have forgotten that Bruce Banner wasn't always played by Mark Ruffalo. In the MCU's first official movie, The Incredible Hulk, Ed Norton portrays the angry green giant. And for seemingly the first time, the MCU is finally acknowledging it. When Jen calls up Bruce to ask for his blessing in representing Emil Blonsky, Bruce replies, "That fight was so many years ago i'm a completely different person now, literally" —referring to the fact that he really is played by a different person.
Article continues below advertisement
8. An "abominable" timeline Easter egg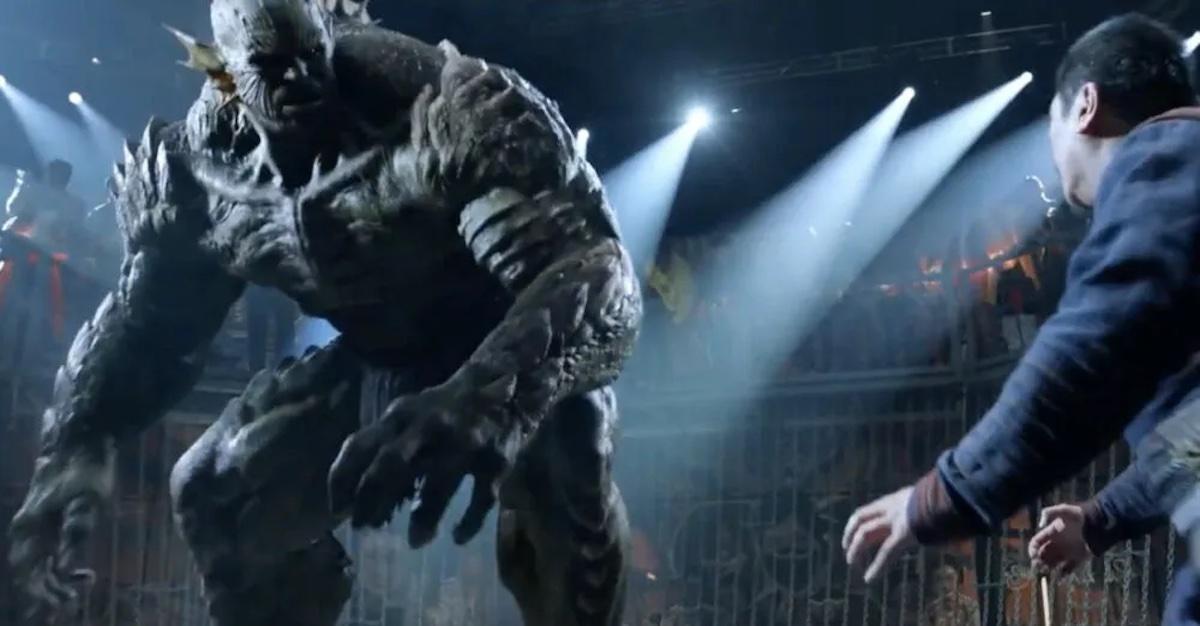 At the end of Episode 2, we learn that Emil Blonksy, aka the Abomination, breaks out of prison. In the news clip, he's seen as a cage fighter (even though he promised Jen he wouldn't revert to his "abominable" ways). Regardless, avid MCU viewers will recognize this clip from the beginning of Shang-Chi and the Legend of the Ten Rings. This means that She-Hulk actually takes place simultaneously to the 2021 film.
New episodes of She-Hulk drop every Thursday on Disney Plus.