The MCU's Next Big Thing Could Basically Be Their Version of 'Harry Potter'
Marvel comics' 'Strange Academy' seems like the perfect direction for the MCU, and rumors are swirling that a Disney Plus series is actually underway.
The new phase of the MCU has been prolific, if nothing else. Between the Disney Plus series and multiple movie releases now that movie theaters are back in session, we've transitioned through the MCU in a grand way. When WandaVision came out in early 2021, no one knew what to expect from Marvel's foray into serialized television. But just over a year later, Marvel series are a staple in the universe, and now, Strange Academy could be the next big series.
Article continues below advertisement
While movie and television-only Marvel fans may not be familiar with it, Strange Academy is one of the newer Marvel comic book series, having debuted in 2020. However, after Doctor Strange in the Multiverse of Madness, it's seeming more and more likely that Strange Academy will join the MCU. We explore the truth behind the rumors of a new MCU series.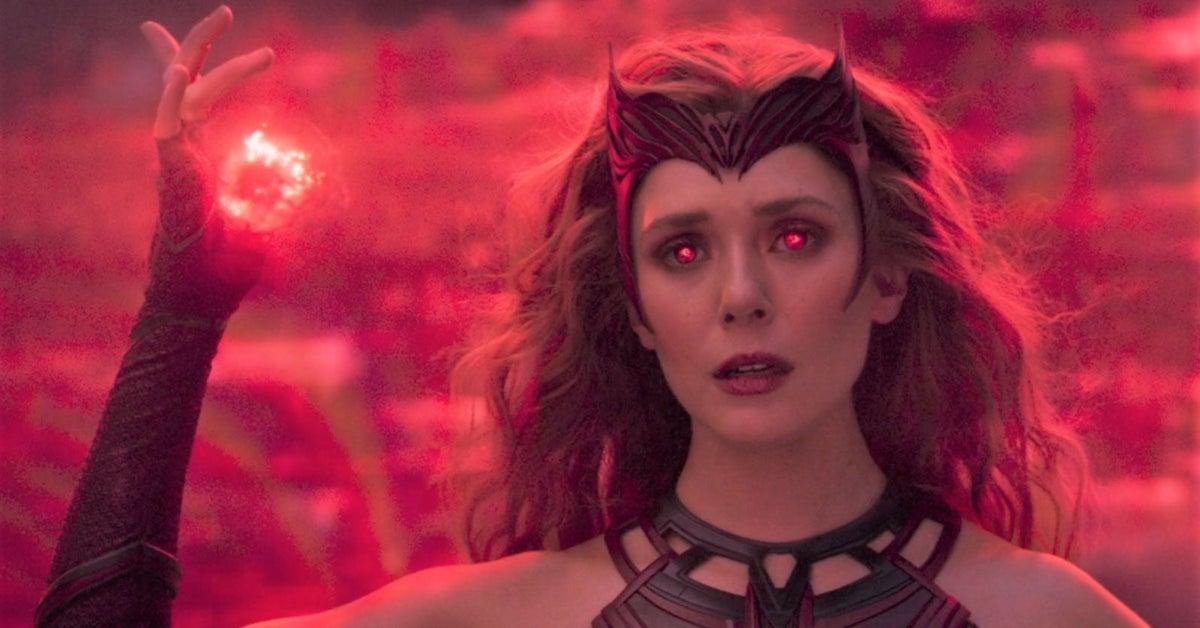 Article continues below advertisement
'Strange Academy' is basically a 'Harry Potter' and 'WandaVision' crossover.
The Strange Academy comic book series is often compared to Harry Potter because of its setting at a school for magical beings. In the comic books, Doctor Strange founds the school (and clearly gives it its name) in order to train younger magical beings and teach them how to control their magic. In the comic book series, Wanda Maximoff is one of the main professors, alongside characters like Illyana Rasputin and Brother Voodoo.
Article continues below advertisement
Plus, several classic Marvel characters that could tie the MCU to the X-Men, such as Dessy and Magik, are in the series. Not only that, but Dormammu's son, Doyle, is in Strange Academy as well. Now that we've met Clea, Dormammu's niece, at the end of Multiverse of Madness, meeting Doyle could be a natural next step.
And since the end of Multiverse of Madness shows America Chavez training with Doctor Strange and Wong at Kamar-Taj, many fans are hoping this means that Doctor Strange will continue his training mission at Strange Academy.
Article continues below advertisement
There are rumors that 'Strange Academy' could come to fruition in the MCU as a Disney Plus series.
While it's possible that Strange Academy could be coming to the MCU, rumors are solely that: rumors. Until confirmed by Marvel producers, there's no way of knowing if these rumors are true. They actually began, however, in March 2021, when Geekosity MCU tipster Mikey Sutton "leaked" that a Strange Academy Disney Plus series was in talks.
Article continues below advertisement
In August 2020, Mikey leaked on the Lords of the Longbox YouTube channel "that Marvel Studios began discussing Strange Academy as a Disney Plus series." He said that it wasn't in development yet, but that could change soon. Now, over a year later, could Strange Academy finally be in development? Are the talks real, or pure speculation?
Moth Culture reported on Twitter that a Young Avengers series would be a loose adaptation of "The Children's Crusade" story. Since the MCU is setting up the Young Avengers, this rumor is a very likely possibility. Another Twitter user responded, "And with the magic world opened up a bit more, we should see a rough adaptation of Strange Academy. Can't have the next generation's raw talent running around with no direction!"
Article continues below advertisement
Between Twitter rumors and tipsters alike, it seems that Strange Academy could be the MCU Disney Plus version of Harry Potter we've always dreamed of. On the other hand, it could look more like Peacock's Supernatural Academy, which is geared more towards younger audiences, possibly in the same range as Ms. Marvel's target audience. Either way, we're ready for it.