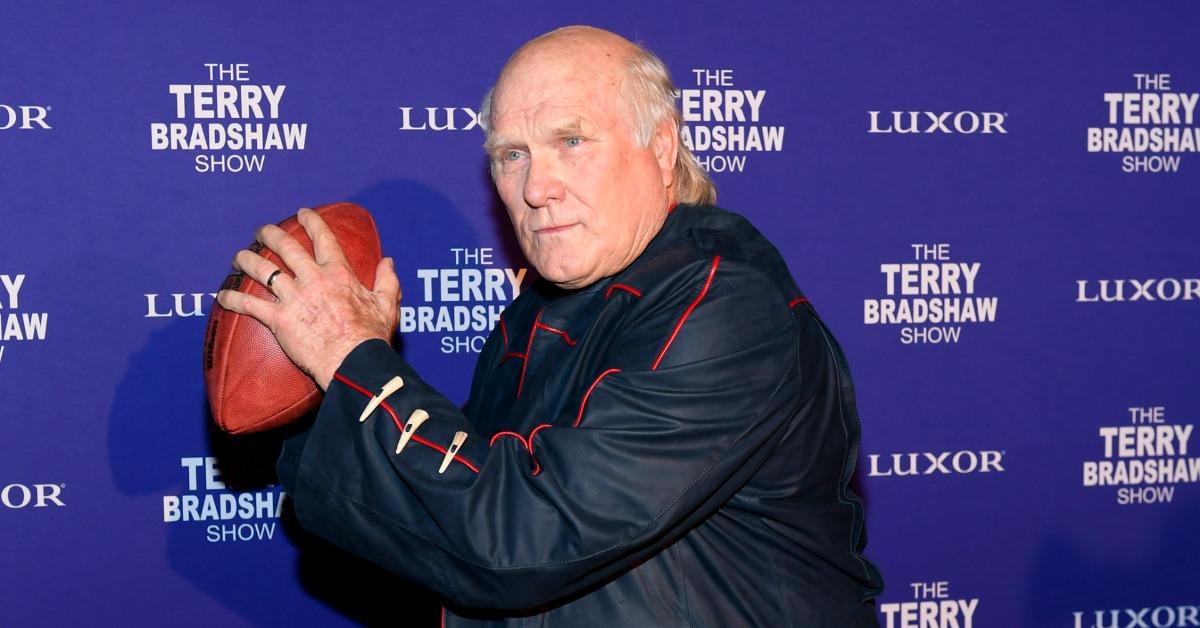 Terry Bradshaw Is an NFL Icon — What's His Net Worth?
When Terry Bradshaw was given the chance to share his life with the world on The Bradshaw Bunch, fans had lots of questions about his family, his career, and how he got to where he is today. Now, some are curious about Terry Bradshaw's net worth. It's no secret that he spent years in the NFL and had a solid run with the Pittsburgh Steelers.
Article continues below advertisement
Terry is retired from the game, but he remains an important figure in sports. Thanks to his work as a sports analyst and host, as well as his own reality TV show, Terry is basically raking in the dough. So it's hard not to wonder how much the former quarterback is worth and how much he makes these days.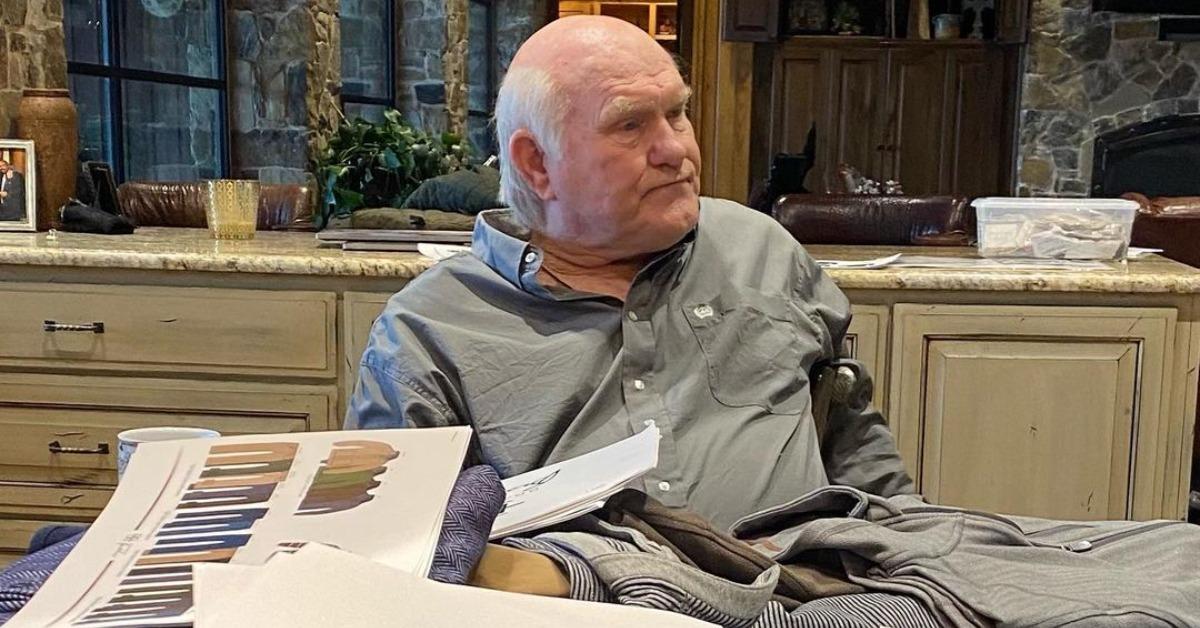 Article continues below advertisement
Terry Bradshaw's net worth is a testament to his career.
According to Celebrity Net Worth, Terry's net worth is $45 million. The outlet also reported that Terry's annual TV salary is $5 million. It's not clear how much he makes from all of his television appearances individually, but he is on TV quite a bit. Besides The Bradshaw Bunch, Terry is on Fox NFL Sunday as a sports commentator and analyst.
Terry Bradshaw
Former NFL player, Sports commentator, TV personality, Businessman
Terry Bradshaw is a former professional football play and current sports commentator and reality TV star. He appears on The Bradshaw Bunch, a reality show that chronicles the Bradshaw family life.
Birthdate: Sept. 2, 1948
Birthplace: Shreveport, LA
Birth name: Terry Paxton Bradshaw
Father: William Marvin "Bill" Bradshaw
Mother: Novis Bradshaw (née Gay)
Marriages: Melissa Babish (1972–1973), JoJo Starbuck (1976–1983), Charla Hopkins (1983–1999), Tammy Bradshaw (2014–present)
Children: Rachel Bradshaw, Erin Bradshaw, Lacey Luttrull (stepdaughter)
Education: Louisiana Tech University
Article continues below advertisement
But even outside of sports and television, Terry has dipped his toes in many other forms of revenue that add to his now impressive net worth. He has spoken before about buying and selling planes for profit, much like people flip houses to sell.
He has also invested in real estate over the years, which led to the sale of multiple properties which, in turn, brought more income.
Article continues below advertisement
What is Terry Bradshaw's job now?
These days, Terry's time seems to be spent either on Fox NFL Sunday or at home with his family while they film The Bradshaw Bunch. He also often makes appearances in various primetime TV shows.
In 2020, Terry was in an episode of Last Man Standing as himself. Before that, he was in The Masked Singer in costume as the Deer. He also played himself in an episode of Modern Family before it ended.
Terry's relationship with his granddaughter is a highlight of 'The Bradshaw Bunch.'
Although most of Terry's family is featured heavily in The Bradshaw Bunch, his granddaughter, Zurie, might be one of the most popular members of the family. She's the daughter of Terry's stepdaughter, Lacey.
And Terry's relationship with Zurie is adorable. From joking about how "old" Terry is to setting up a roadside slime-selling business, they definitely steal the show as a pair.
Article continues below advertisement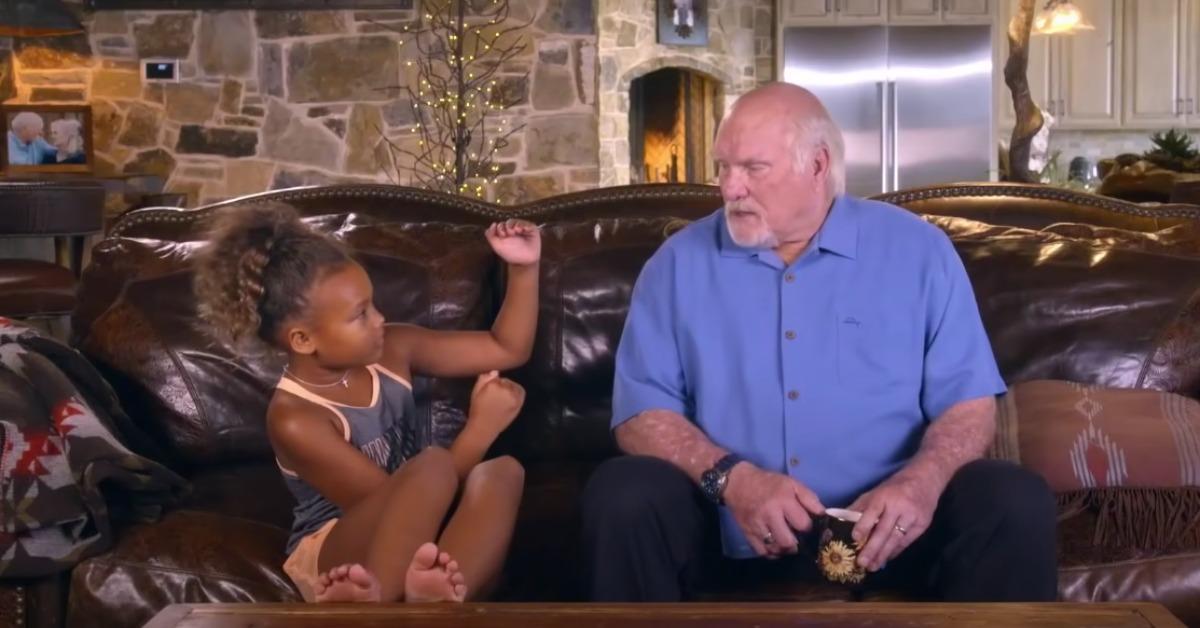 'The Bradshaw Bunch' Season 2 is all about getting to know the family better.
Terry's three daughters spoke with Tulsa World ahead of the Season 2 premiere about what Bradshaw Bunch fans could expect. And those who love Zurie will be happy to know that there's even more of a focus on the kids this time around.
"Everyone opens up so much more and we are more comfortable with the cameras," Rachel Bradshaw said. "The kids are a little bit older and they are really cute and fun. It's just a whole different dynamic, I think, and it's still such a fun show, but I think it's going to be even better because you get to know everybody and you see all different dynamics of all of us hanging out."
Watch The Bradshaw Bunch on Wednesdays at 9 p.m. EST on E!