Madonna Just Called Out Tory Lanez for Illegally Ripping off Her Hit Song
Musical feuds are a dime a dozen, but some are just such unexpected head scratchers, much like the one currently between Tory Lanez and Madonna.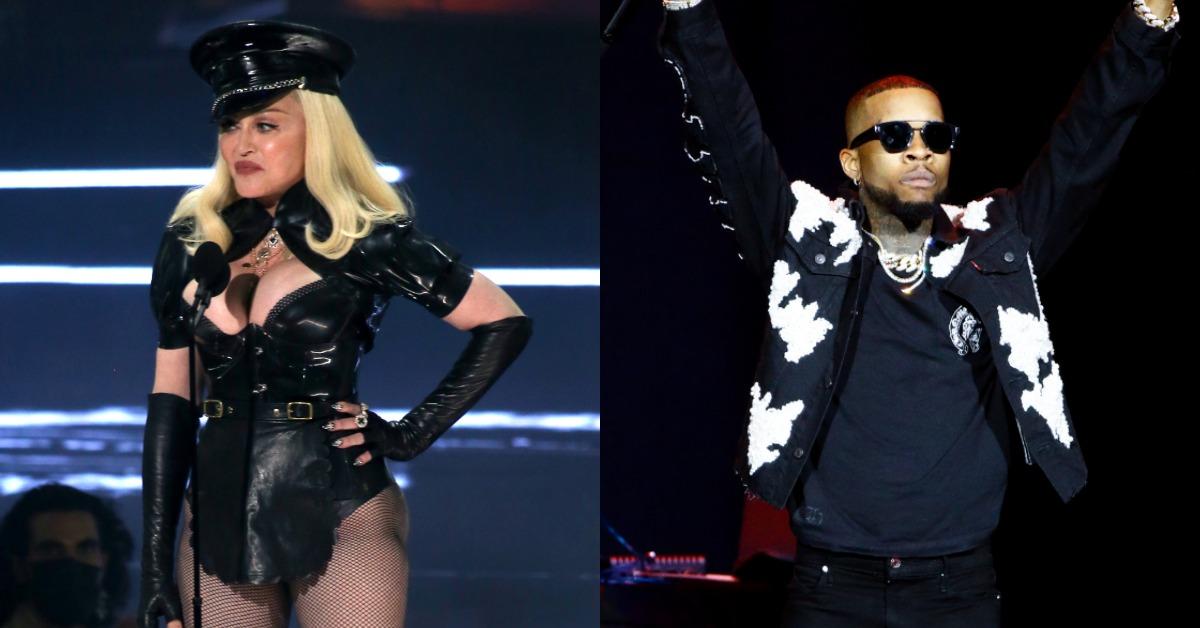 Usually when you think of musical feuds in 2021, you picture a bunch of angry social media posts, fans taking sides, and maybe even a diss track or two. Granted, this would usually be the formula when two contemporary artists in the same relative sphere are throwing shots at one another, but the entire situation is skewed when you have to polar opposite artists going neck-and-neck.
Article continues below advertisement
Case-in-point: the apparent beef that has brewed between singer Madonna and rapper Tory Lanez as of late. Naturally, nobody would've ever expected to hear those two names in the same sentence, but it's happening —and the reason makes quite a bit of sense when you break it down. So, why do Madonna and Tory have beef currently? Here's what we know so far.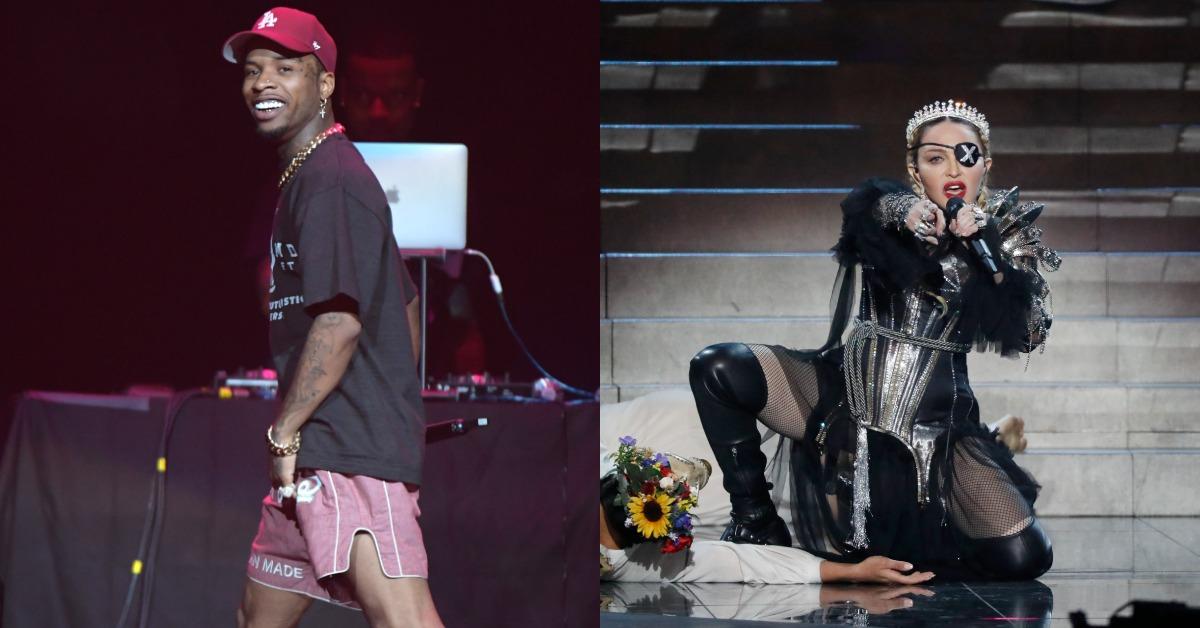 Article continues below advertisement
Why do Madonna and Tory Lanez have beef?
The issues between Madonna and Tory came seemingly out of nowhere, but the singer provided ample reason for her anger when she took to Tory's Instagram comments to air out her grievances. Under one of Tory's recent posts, an image of him sitting in a chair with a puppy, Madonna told him (and his millions of followers) that she wanted to talk about him illegally using her music.
"Read your messages for illegal usage of my song, 'Get Into the Groove'!" The award-winning singer wrote under the "Litty" rapper's post on Dec. 23, 2021. From the looks of it, it appears as though Madonna slid into Tory's messages first and notified him of the illegal sampling, but the rapper never got back to her, prompting her to make her concerns public.
Article continues below advertisement
It's unclear currently if she actually plans to take legal action, but neither her, her representation, Tory, or anyone affiliated with him have spoken about her comment in the time since she posted it.
Naturally, fans have taken to social media to comment on the entire ordeal, joking about Tory's potential legal drama as well as mentioning his other ongoing legal cases.
Article continues below advertisement
"If y'all are going to defend Tory over Madonna, then I suggest you revaluate your lives," wrote one clearly passionate Madonna fan on Twitter.
"Praying that Megan's suit and Madonna leave Tory Lanez penniless in Canada like he deserves," chimed in another, clearly excited over the legal troubles that the rapper has been facing as of late.
Tory is still under investigation for allegedly shooting Megan Thee Stallion.
If the issues with Madonna weren't enough, Tory is also still dealing with the potential legal windfall of him allegedly shooting rapper Megan Thee Stallion in the foot. Per TMZ, a police officer recently took the stand to allege that Tory shouted "Dance, b---h, dance!" while firing gunshots at the ground near the "W.A.P." rapper's feet.
Throughout the duration of the case, Tory has maintained his innocence and repeatedly claimed that he did not shoot Megan that fateful night. The rapper is currently facing one count of assault with a semiautomatic firearm in a manner that caused great bodily injury, as well as one count of carrying a concealed, unregistered weapon.