Ivanka Trump Doesn't Get Paid for Her White House Role
What does Ivanka Trump do? Donald Trump's daughter made millions before her dad became president of the United States.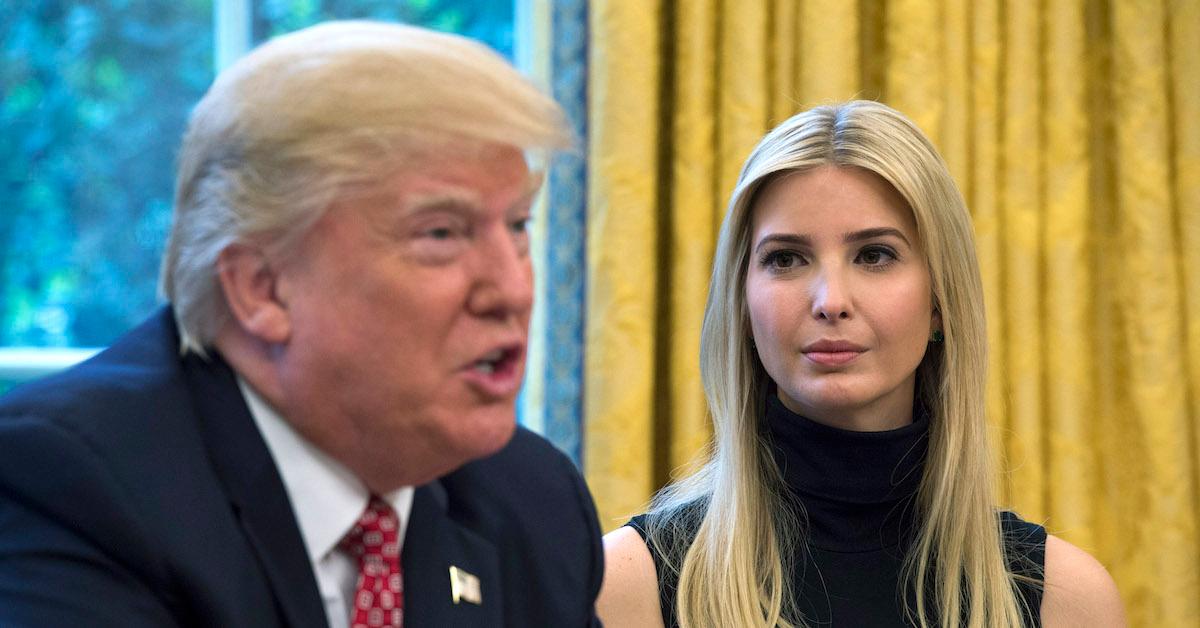 On Aug. 27, Ivanka Trump introduced her father, President Donald Trump, at the Republican National Convention, telling those who were watching that he's "advancing the American values of work and family."
The mother of three also mentioned how she's been fighting alongside her dad on various issues over the past four years — a statement that's more accurate than most people probably realize. Here's a quick overview of the role Ivanka fills on the president's staff.
Article continues below advertisement
What does Ivanka Trump do?
Since March 2017, the 38-year-old has served as an advisor to the president, a position for which she's unpaid. According to Ivanka's official White House bio, her focus is on "the education and economic empowerment of women and their families as well as job creation and economic growth through workforce development, skills training, and entrepreneurship."
Before Donald was elected, Ivanka oversaw development and acquisitions at the Trump Organization, but was best known for appearing as a boardroom judge on her father's NBC reality show The Apprentice.
Article continues below advertisement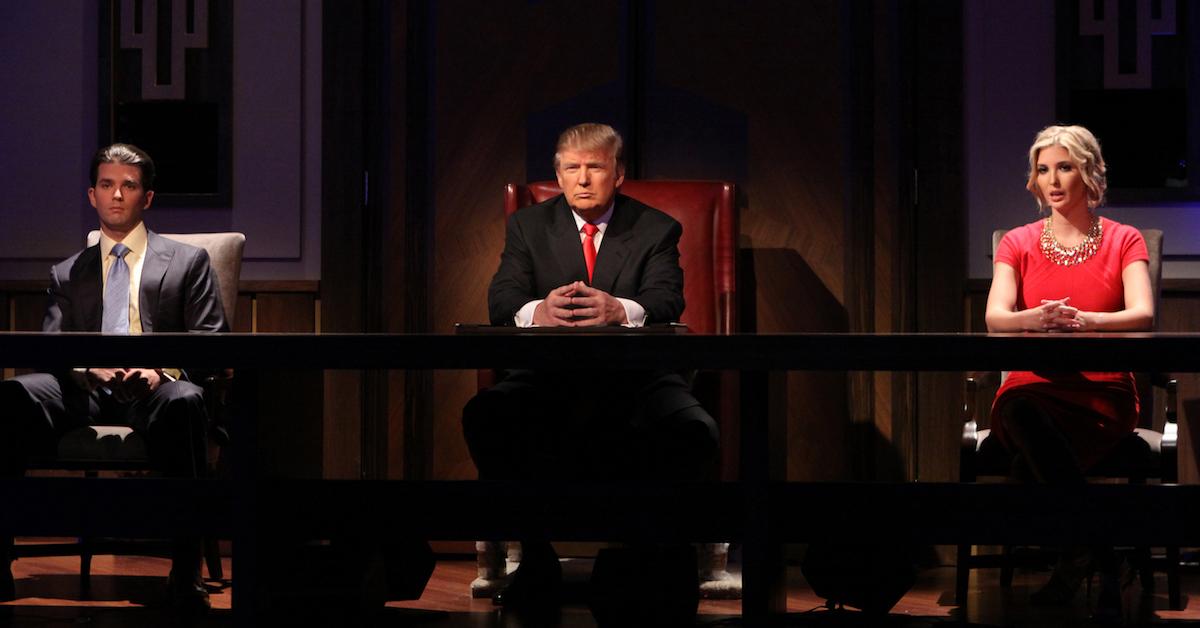 She is also an author, having written two self-help books: 2009's "The Trump Card: Playing to Win in Work and Life" and 2017's "Women Who Work: Rewriting the Rules for Success." All royalties from the latter have reportedly been donated to the Ivanka M. Trump Charitable Fund, which supports the economic empowerment of women and girls.
Article continues below advertisement
Ivanka Trump shut down her eponymous clothing brand amid controversy.
In July of 2018, Ivanka announced that she was closing her fashion and lifestyle company, a move that appeared to be partially influenced by criticism surrounding the ethical nature of operating an outside business while working in the White House.
"When we first started this brand, no one could have predicted the success that we would achieve," the entrepreneur said at the time. "After 17 months in Washington, I do not know when or if I will ever return to the business, but I do know that my focus for the foreseeable future will be the work I am doing here in Washington…"
In a Washington Post article, a person familiar with the situation hinted that Ivanka might try to revive the company once her father leaves office. According to the source, she retained the copyrights and intellectual property associated with her brand, and continued to seek trademarks.
Article continues below advertisement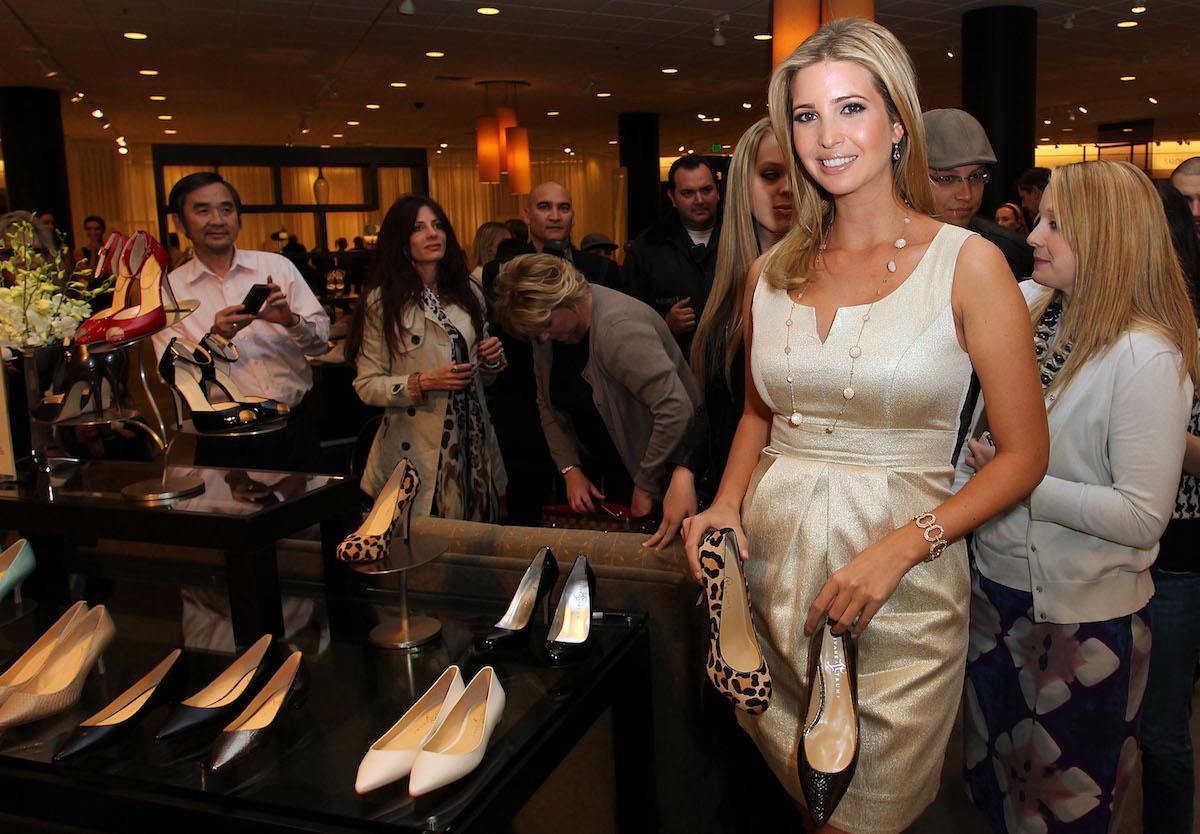 Before she officially pulled the plug, online sales of Ivanka Trump merchandise had reportedly dropped more than 55 percent in the span of one year. Shortly after Donald's inauguration in January 2017, Nordstrom revealed that it was dropping the brand from its stores and website.
Though the retailer claimed it was severing ties over the products' poor performance, many praised the chain for distancing itself from the first family. Neiman Marcus followed suit a couple days later.
"Views on the brand have become highly polarized, and it has become a lightning rod for protests and boycotts," Neil Saunders, managing director of the research firm GlobalData Retail, told the Washington Post in 2018. "Doing business has become far more challenging and these problems will only increase."
Ivanka's net worth is currently estimated at $300 million, so we'd say she's doing just fine post-closure.