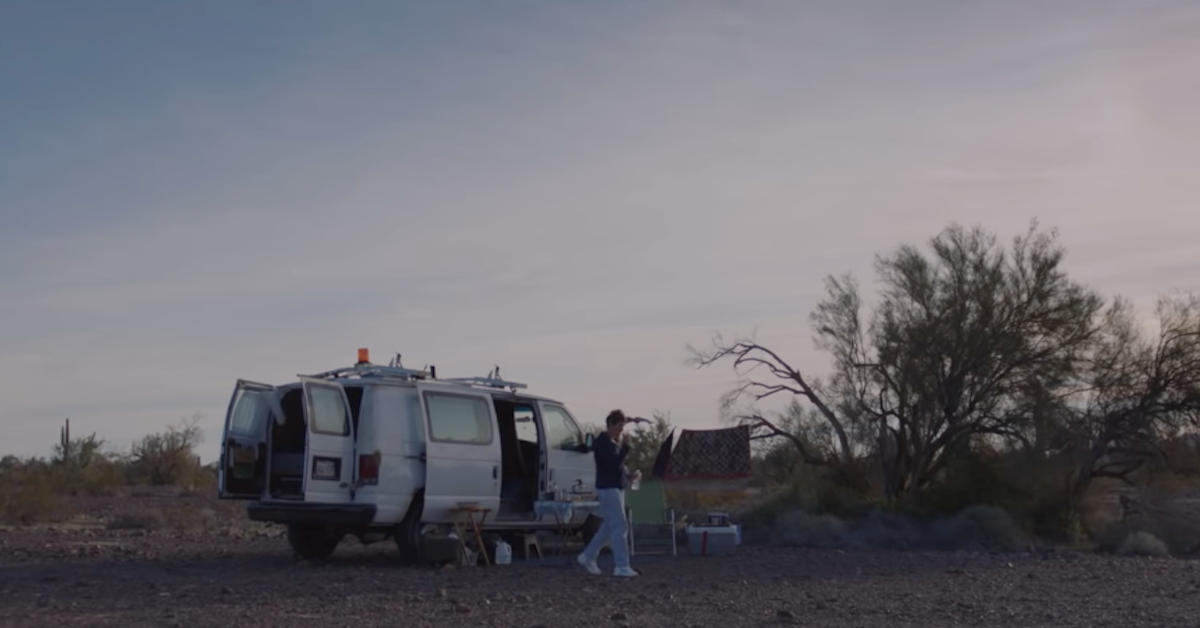 'Nomadland' Brings Viewers Inside the Corporate Ghost Town of Empire, Nev.
Chloe Zhao's biggest project yet has arrived on Hulu just in time for awards season. Nomadland, starring and produced by two-time Academy Award winner Frances McDormand (Fargo; Three Billboards Outside Ebbing, Missouri), tells the story of Fern, a woman who leaves her hometown of Empire, Nev. to travel around the American West.
Article continues below advertisement
The film opens with a title card that gives some background into Fern's situation. The gypsum plant in Empire, Nev. — which had been operated by United States Gypsum Corporation (USG) for 88 years — closed on Jan. 31, 2011. Seven months later, the entire Empire zip code became discontinued, forcing the residents of Empire (many of whom worked for USG) to figure out new plans.
So, where exactly is Empire in Nomadland? Is it possible to visit today? And how much of Nomadland is a true story? Keep reading.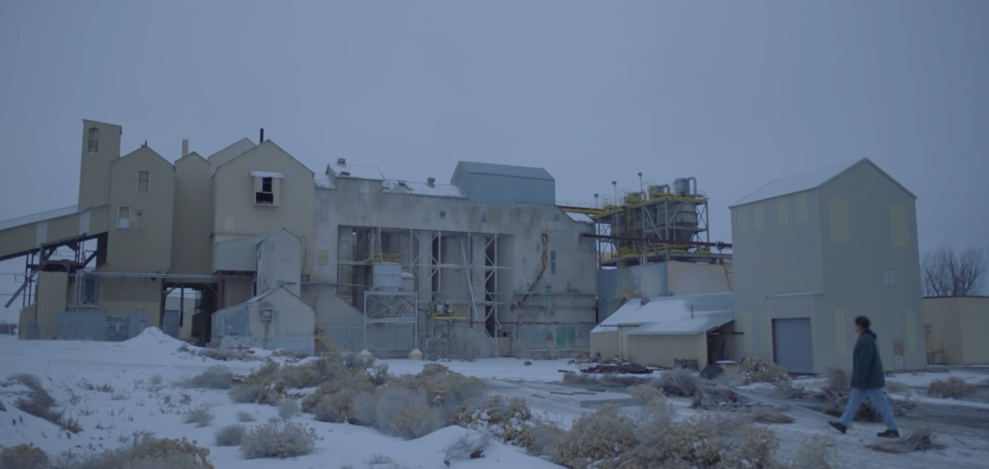 Article continues below advertisement
Where is Empire, Nev. in 'Nomadland'?
To understand the history of Empire, Nev., it's important to know that the town relied on the mining of gypsum (also known as calcium sulfate hydrate), a mineral found in sedimentary rocks that has binding abilities and, as such, is one of the primary ingredients in commonplace items like toothpaste, surgical casts, plaster, sidewalk chalk, and drywall.
Gypsum was deemed essential after World War II marked the otherwise rapid decline of mining, which is why the U.S. Gypsum Corporation survived so long until the Great Recession in the late 2000s.
But when the recession did ultimately hit, the plant was forced to close, and with its closure came the shutdown of the 5.1-square-mile town that housed all of the company's employees.
Article continues below advertisement
Can you visit Empire, Nev.?
According to the 2010 census, Empire sat in northwest Nevada and housed an incredibly small population of just 217, though sources estimate the population might have been as high as 800 in years past.
Though Empire itself isn't close to any other major Nevada town (the closest town, at more than 100 miles away, is Nixon), the town did formerly benefit from Black Rock Desert tourists.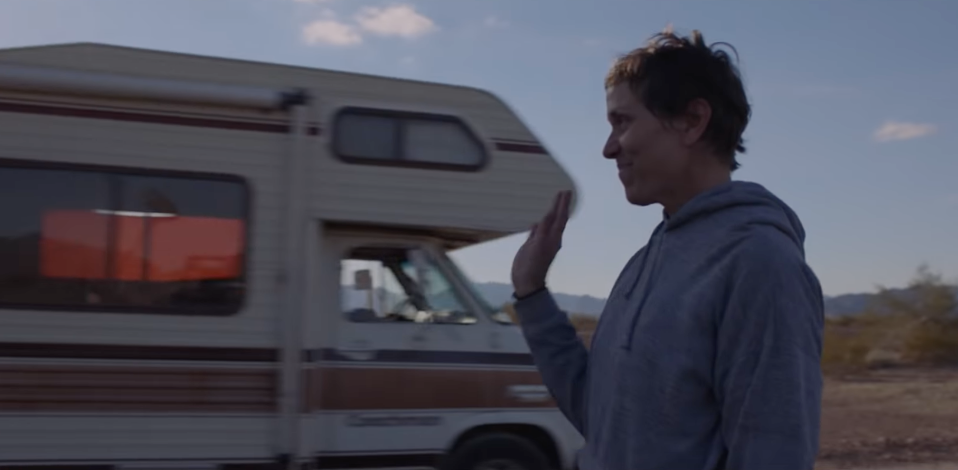 Article continues below advertisement
These days, that desert is home to the Burning Man Festival, but considering the gypsum plant was Empire's main attraction, it's hard to say whether festival-goers are still flocking there.
If you're curious to visit, the best way to access Empire is by State Route 447, though Empire Airport's dirt airfield is also suitable for light planes.
But if you do go, be sure to pack a lot of snacks! Following the town's 2011 closure, Empire's grocery store remained the only place to buy provisions within 100 miles of the Black Rock Desert.
Article continues below advertisement
By 2016, only seven citizens remained in the ghost town: two former USG employees who remained to maintain the property, and likely whoever ran the town's store.
That same year, in the summer, Empire Mining Co. purchased the town from U.S. Gypsum, and has since partially reopened Empire, employing the residents who remained from before.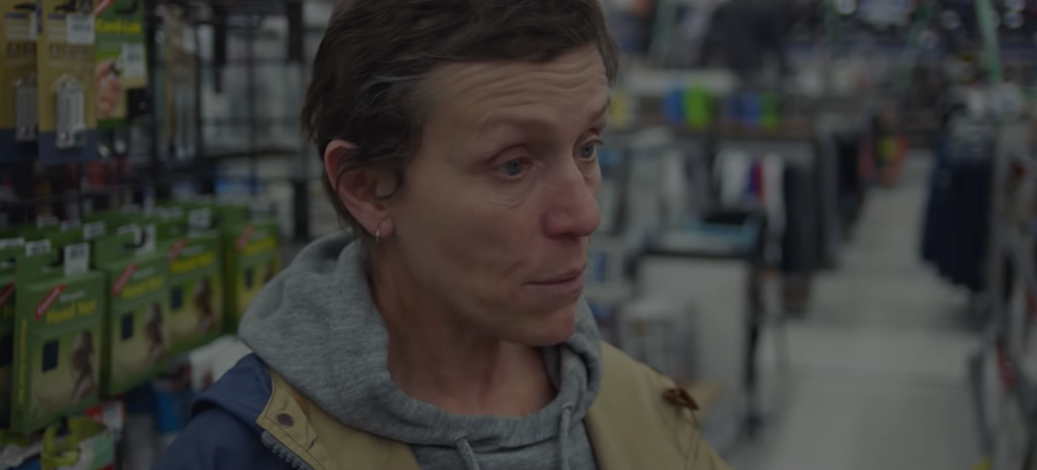 Article continues below advertisement
Is 'Nomadland' a true story?
Skirting the line between fact and fiction, Nomadland does an excellent job of portraying the effects of the Great Recession on rural America.
The film employs only two actors: Frances McDormand and David Strathairn. The rest of the characters we see are real-life nomads who play versions of themselves for the screen.
The film itself is an adaptation of Jessica Bruder's 2017 non-fiction book, Nomadland: Surviving America in the Twenty-First Century, which follows older Americans who adopted a transient lifestyle and began to travel the U.S. looking for seasonal work in the wake of the Great Recession.
So while Fern's character is not exactly based on any real-life nomad, her journey is definitely a stand-in for the broader experience that many Americans underwent following 2008.
Nomadland succeeds in painting the everyday life of Empire's residents, who found themselves at the mercy of their corporate town and were left without even a zip code to fall back on when the company where they worked was no longer able to function.
Stream Nomadland on Hulu.