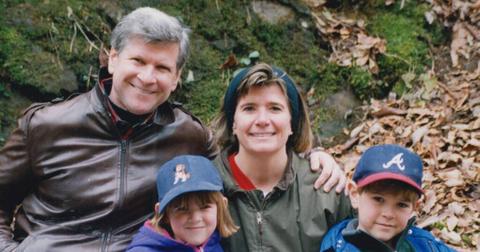 Jeffrey Hamburg Is Laying Low After 'Murder on Middle Beach'
By Chrissy Bobic

Nov. 16 2020, Published 12:24 p.m. ET
On March 3, 2010, Barbara Hamburg was found beaten to death on her front lawn. What ensued was a mystery that spanned more than a decade and resulted in a still-unsolved murder.
And when her son, Madison Hamburg, directed Murder on Middle Beach for HBO, his goal was to delve into the mystery and finally find answers.
Article continues below advertisement
One of the people he asks for answers is his father, Jeffrey Hamburg, who is featured in the docuseries. Although Jeffrey was never charged with his ex-wife's murder or sentenced for anything related to her gruesome, unexpected, and unexplained death, he did once go to jail.
And viewers of the docuseries are wondering what he's up to now.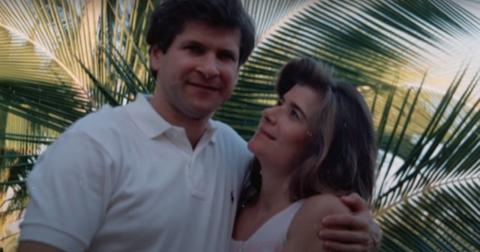 Article continues below advertisement
So, where is Jeffrey Hamburg now, after 'Murder on Middle Beach'?
Jeffrey is arguably one of the most curious subjects of the HBO docuseries. His son interviews many of his family members throughout his investigation into his mother's murder. And although Jeffrey is part of Murder on Middle Beach, he isn't super close to Madison or the rest of the family now, more than 10 years after his ex-wife's death.
Although Jeffrey himself appears to live under the radar, Madison did mention him in an interview with the Shoreline Times. He described his father as being "aloof" now and he wasn't even part of the group of family members who were permitted to screen the docuseries before it aired.
There is a LinkedIn account which appears to be Jeffrey's, however.
Article continues below advertisement
I'm watching Murder on Middle Beach and this dude's father just said to him he didn't know his mother's life. Sir…that was your wife.

— Maximillion Ghouls 2 🎃 ✨ (@EdenCoils) November 16, 2020
It says Jeffrey is a business development manager for a company in Madison, Conn. It would make sense, but it's unclear if it is indeed the Jeffrey Hamburg from the docuseries. Either way, though, he seems to prefer to live out of the spotlight as much as possible, including any associated with his once immediate family.
Article continues below advertisement
He was once considered a person of interest in Barbara Hamburg's murder.
Jeffrey was never charged with his ex-wife's murder. He was, however, once considered a person of interest, given the dead-end of clues authorities came up against in the case. Although Jeffrey and Barbara divorced years before her death, he was still caught up in the case and authorities even collected a sample of his DNA.
Article continues below advertisement
It wasn't a match for what was found at the crime scene, and he has never been an established suspect in the case. Viewers of the docuseries who consider themselves armchair detectives, however, might be zeroing in on him as they watch Murder on Middle Beach, if only because the actual suspects are so scarce.
Why was Jeffrey Hamburg in jail?
In 2012, Jeffrey was sentenced to prison for failing to pay back the money he owed to his ex-wife's estate after her death. He was initially accused of stealing $100,000 from his children's trust fund and another $400 two weeks before his ex-wife was found dead.
It was an unrelated to the unsolved murder, but the goal of Murder on Middle Beach is to somehow get closer to answers than Barbara Hamburg's family has been after.
Watch Murder on Middle Beach Sundays at 10 p.m. ET on HBO.