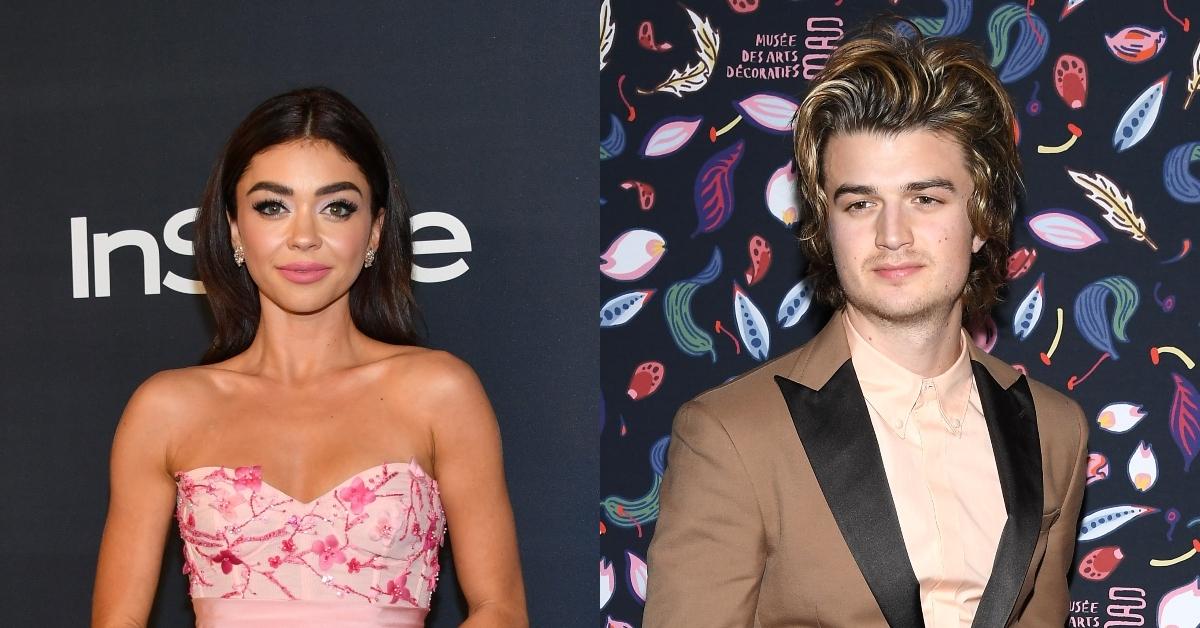 Sarah Hyland and Joe Keery Make a Surprise Appearance in the Latest Taco Bell Ad
A horror movie-style commercial about the return of the much-dreaded cravings? That's "The Craving — Nacho Fries," the latest Taco Bell ad, in a nutshell.
Bringing together a delightfully frightening aesthetic and some exceptionally scripted scenes, the clip promoting the sorely missed Nacho Fries has already garnered a considerable fan base. But so, who are the actors appearing in the commercial?
Article continues below advertisement
'The Craving – Nacho Fries' features Sarah Hyland and Joe Keery.
The brilliant commercial builds on a simple premise: Unable to forget his favorite-ever meal, the Nacho Fries, a famished twentysomething sets out on a trip to a beautifully furnished mansion with an eerie atmosphere.
Upon arrival, he begins to see harrowing visions — in which the unforgettable Nacho Fries take center stage. In one scene, they suddenly materialize in the fireplace, while in another, he catches a glance of his mirror reflection, with some Nacho Fries firmly fixed in his left hand.
Article continues below advertisement
Once he staggers down into the pitch-black basement, he discovers stacks and stacks' worth of "Mexican Spices." The maddening trip reaches its peak once the lone man lets out a desperate cry for help.
"You don't consume me. I consume you," the man shrieks.
Article continues below advertisement
The commercial features Sarah Hyland and Joe Keery.
It was created by Deutsch LA and produced by Live Más Productions, the brains behind "Web of Fries," "Web of Fries II: Franchise Wars," and "Taco Bell: Nacho Fries: Retrieval." Jeremy Saulnier served as the director.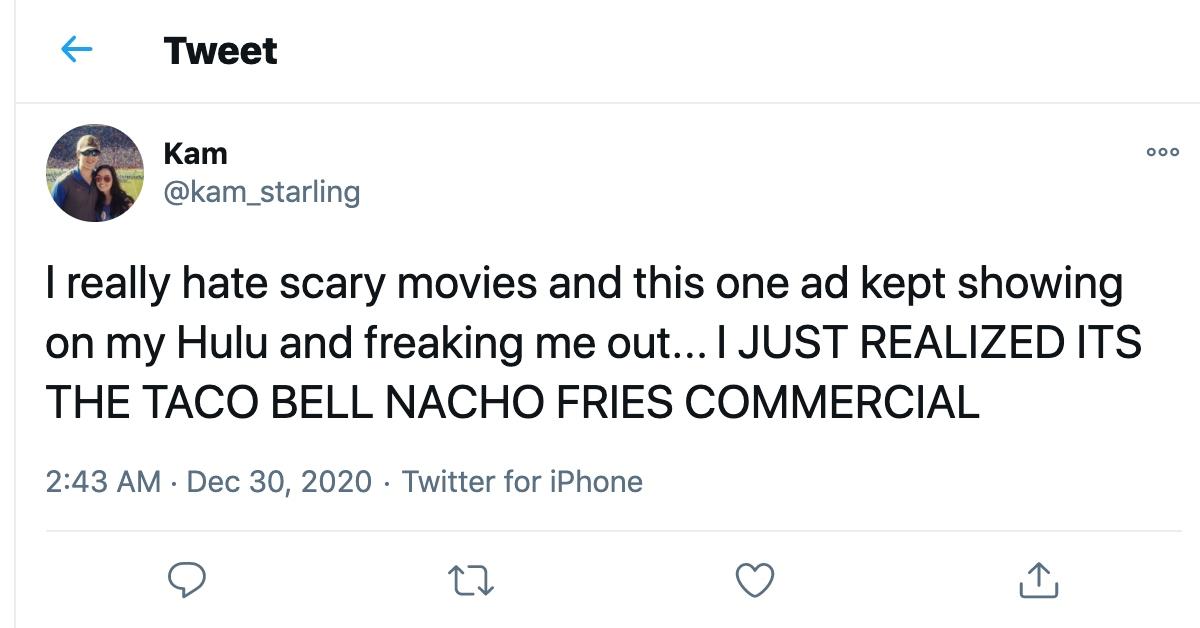 Article continues below advertisement
"The Craving – Nacho Fries" had quite an impact on viewers, many of whom have taken it to Twitter to argue that they would happily watch the full-feature film version of the hilarious ad as well.
"I keep thinking there's a really good scary movie coming out soon ... and then I realize it's a Nacho Fries commercial," tweeted @liivvyd.
"The Nacho Fries commercial from Taco Bell is fantastic and I would totally watch that movie," remarked @skybean0022.
Joe Keery has appeared in commercials for Domino's Pizza, T-Mobile, and many others.
Although most fans will undoubtedly recognize Joe as the actor playing Steve Harrington in Stranger Things, he has also built an impressive portfolio filled to the brim with unforgettable ads over the years.
Joe starred in a T-mobile TV spot, "T-Mobile Benefits: Stranger Things 3," a Domino's Pizza Tracker TV commercial, titled "Life Moves Fast," and others.
Article continues below advertisement
Sarah is even more of a heavyweight in this respect, having featured in a Jeep TV spot, "The Cherokee Effect," and several Style Savvy: Trendsetters ads, including "Stylist," and "Gifts."
Much like Joe, Sarah has appeared in Domino's commercials, such as "Sarah Loves Emoji" and "AnyWare," as well.
2020 marked a busy year for Joe, who appeared in a crime-thriller directed by Eugene Kotlyarenko, titled Spree, and a mockumentary, Death to 2020. He also landed a role on Free Guy, an action-adventure movie starring Ryan Reynolds, Taika Waititi, and the like.
Sarah is currently working on a project with Oscar-nominated writer Emily V. Gordon.