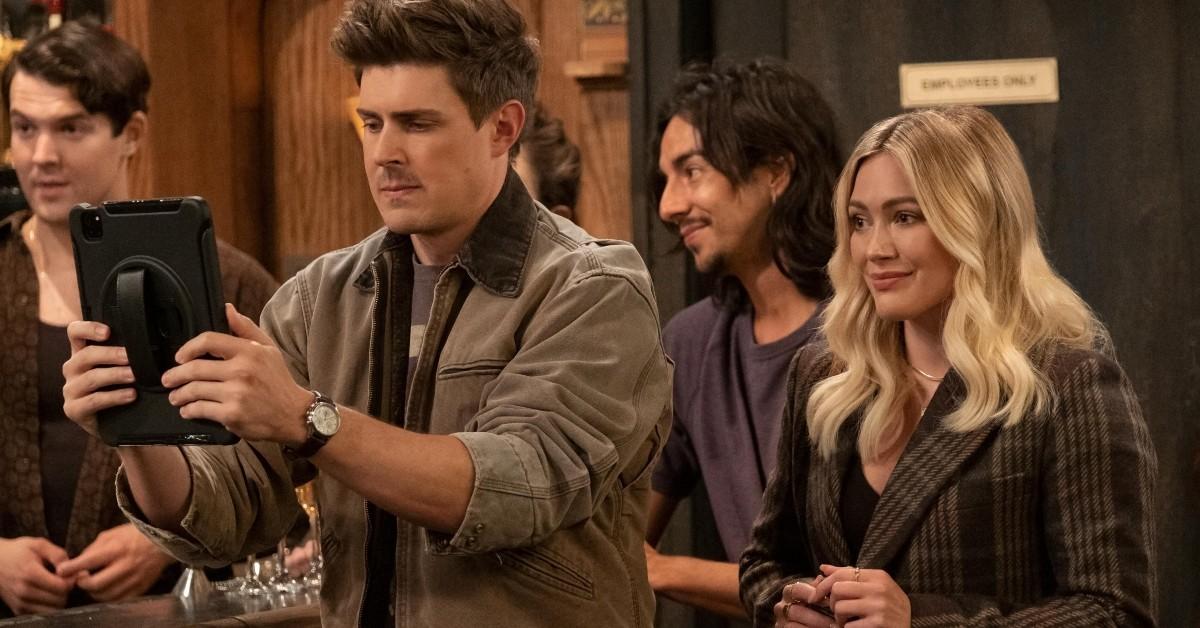 Who Does Sophie End up With on 'How I Met Your Father'? Our Rankings So Far
Warning: The following article contains spoilers for Episodes 1-3 of How I Met Your Father.
If love is a battlefield of Tinder dates, then so far Sophie (Hilary Duff) is losing the war in How I Met Your Father. The newest Hulu series follows the same basic premise as How I Met Your Mother. Older Sophie (Sex and the City's Kim Cattrall) tells her son the story of how she met his father. Naturally, given that the series only has three episodes so far, we don't know who the mystery man is just yet.
Article continues below advertisement
Or do we? How I Met Your Father has already introduced three potential love interests in Sophie's life. Older Sophie teased that we actually met the father in the very first episode. So who is the most likely candidate? Let's rank some love interests!
Father candidate No. 1: Epic proposal fail Jesse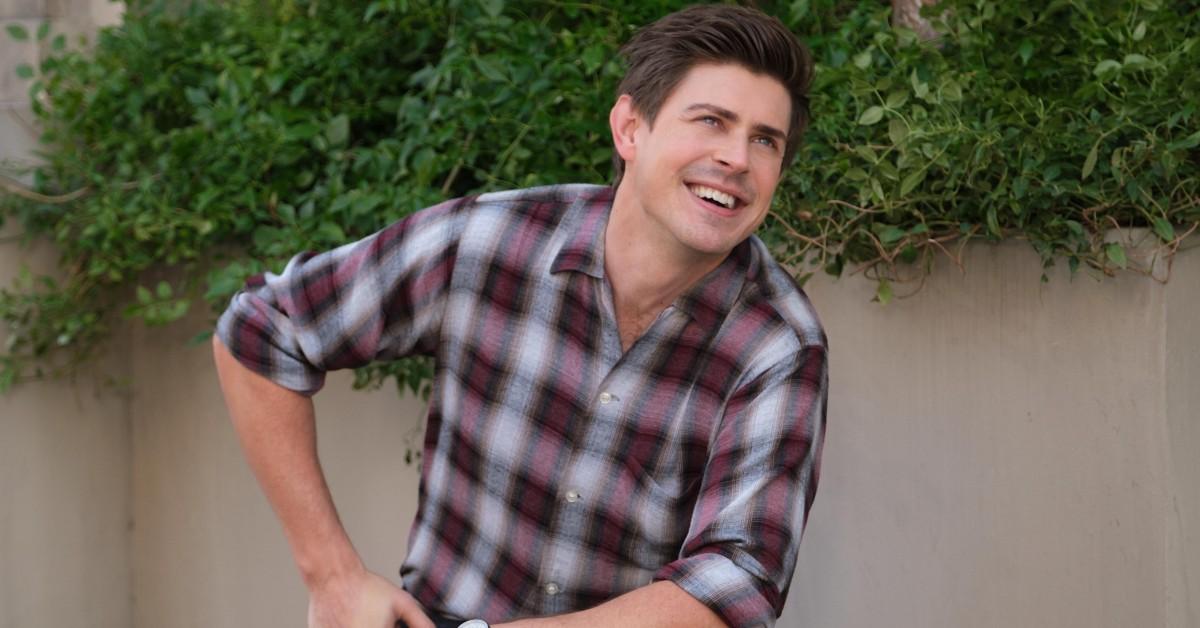 Ironically, Sophie meets Jesse (Christopher Lowell) on her way to a Tinder date with Ian (more on him in a minute). Jesse is Sophie's Uber driver, but the two click in an instant. Jesse's best friend and roommate Sid (Suraj Sharma), who's also in the car during the ride, calls Jesse out for his crush after Sophie leaves.
Article continues below advertisement
Of course, Jesse is totally down for the idea of a date with Sophie at club FOMO in Episode 2. However, Sophie does a whoops and accidentally blows Jesse off to text Ian a pic of a Jason Momoa look-alike. When Sophie realizes her mistake, she apologizes, confessing to Jesse that she's basically a walking hot mess when it comes to dating, and she doesn't want to ruin what seems to be a pretty solid friendship.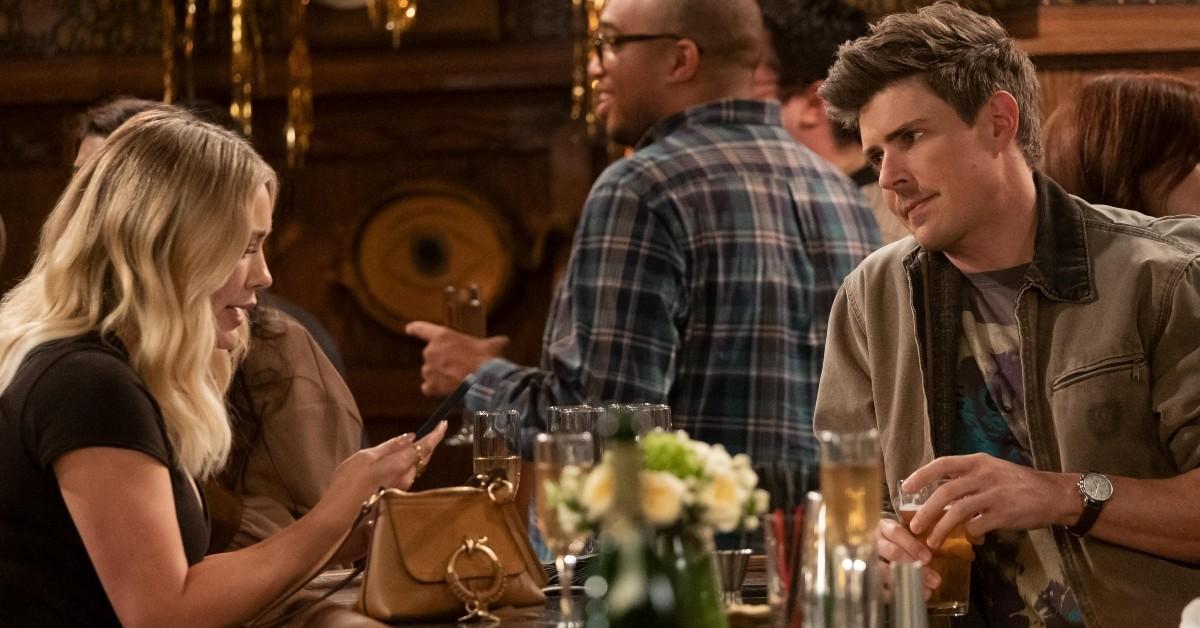 The two decide to make a friendship pact, which could lead some to think that Jesse is definitely not the father. But savvy viewers can see that the chemistry between them is just as natural as Ted and Robin's in How I Met Your Mother. The connection is especially palpable when Sophie opens up to Jesse about her struggles with her mom.
Article continues below advertisement
A solid basis of friendship is always a good springboard for a strong relationship. However, at this point, Sophie doesn't seem into Jesse as a romantic prospect whatsoever, and seems more interested in helping him get a hot girlfriend of his own. But that doesn't mean things can't change. After all, some great love stories have started with platonic buddies!
Our ranking: Based on the episodes that have aired so far, we'd say Jesse's likeliness of being the father as an 8 out of 10.
Father candidate No. 2: Australia Ian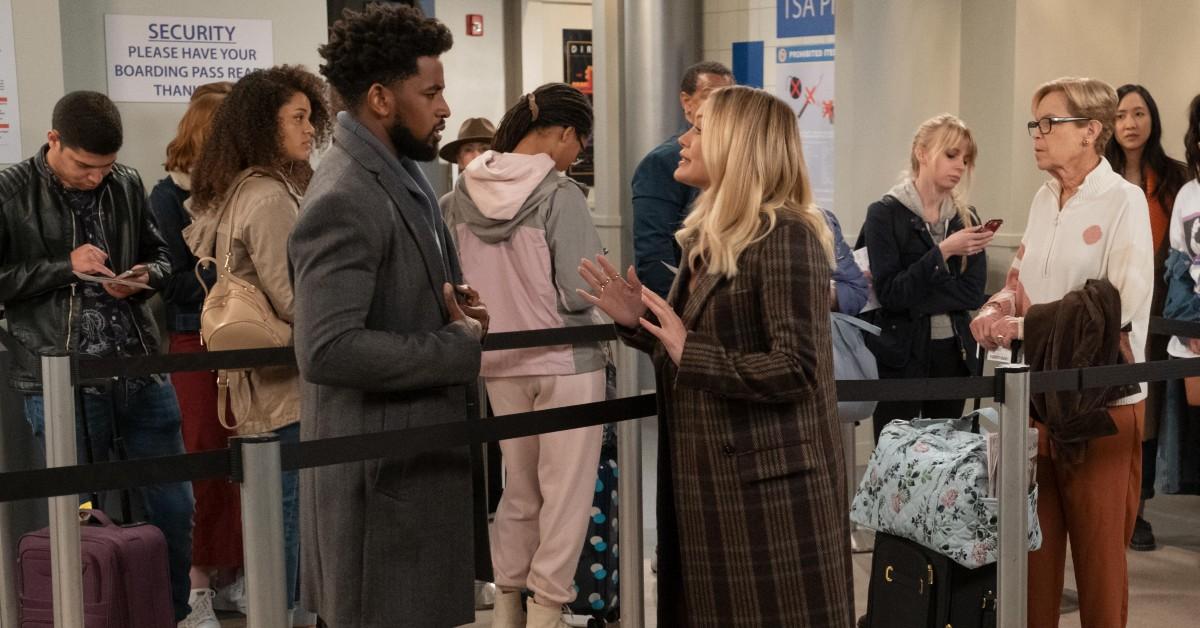 The whole reason Sophie got into Jesse's Uber in the first place was because she was on her way to a Tinder date with Ian (Daniel Augustin)! Ian is everything that Jesse is not. He's smooth, a great texter, and has a great career as a marine biologist. Older Sophie tells us that her first date with Ian was the best first date she's ever been on. But then Ian drops the bomb that he's leaving to work in Australia that very same night!
Article continues below advertisement
Ian and Sophie clearly have great chemistry, to the point where Sophie attempts to fight for the possibility of them pursuing a long-distance relationship. Unfortunately, while Ian legitimately likes Sophie, he's more realistic about the 14-hour time difference. "Maybe someday," he wistfully says.
The problem? Despite not wanting to pursue a romance from halfway across the world, Ian can't stop texting Sophie. Although he's genuinely an awesome guy, it's not fair for him to tell her that he doesn't want a relationship while constantly staying in contact like they're in a relationship. As Sophie's bestie Valentina (Francia Raisa) points out, Ian either needs to move back to New York or let Sophie go.
Our ranking: Something tells us this isn't the last we've seen of Ian, but as for his chances of him being the father? We'd rank that a 6 out of 10.
Article continues below advertisement
Father candidate No. 3: Vice principal Drew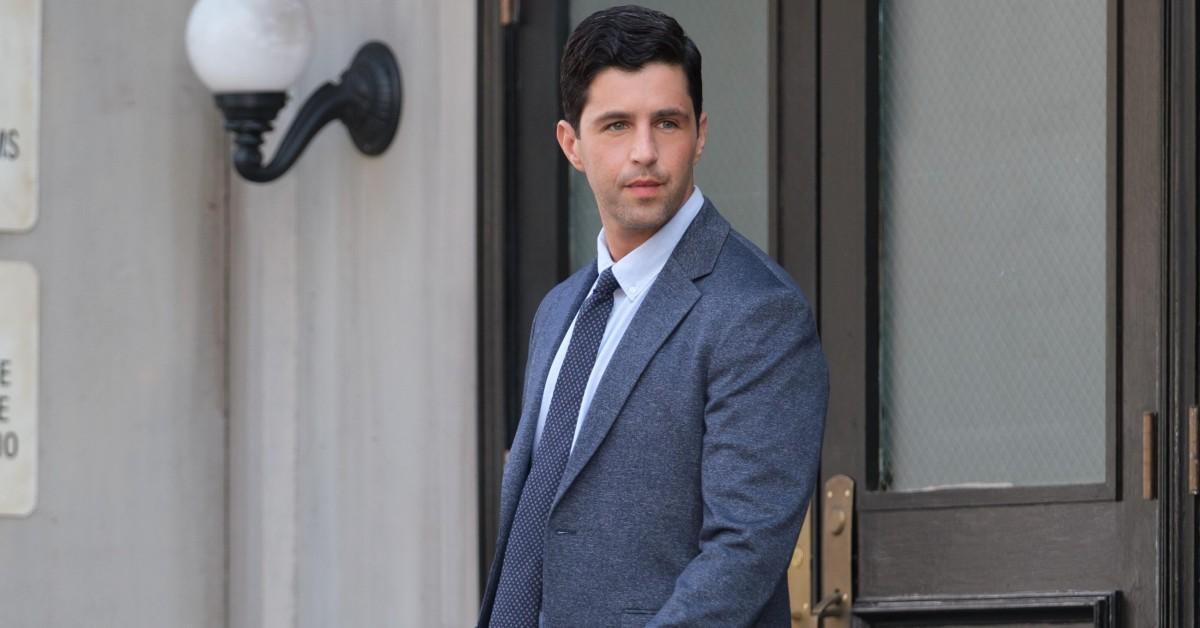 Once again, Jesse unintentionally serves as the conduit for Sophie meeting a new man. Sophie's trying to snap some professional-looking photos of Jesse on the grounds of the school where he teaches music. The photos are supposed to be for Jesse's Tinder profile, but his awkwardness is not translating well to good dating profile pics.
Suddenly, vice principal Drew (Josh Peck) steps out in the midst of their project, and instantly clicks with Sophie. It's pretty obvious that Drew is attracted to our leading lady, but Sophie initially rejects the idea of giving him her number. She's been on too many failed first dates! However, after a disastrous attempt to set Jesse up with someone at a bar, both Sophie and Jesse pledge to stop being so cynical and give love another chance. So, she decides to text Drew herself. While texting, Drew and Sophie realize that they actually met each other in the past at a mutual friend's engagement party, and they agree to go out to dinner on Friday.
Our ranking: Could Drew be the father? We're torn on this one. Based on the fact that Drew is played by Nickelodeon icon Josh Peck, we're thinking he may stick around for a while. But if we're going off sheer spark alone, we're giving him a 5 out of 10 chance.
Who do you think is the father of Sophie's son? Tune in for new episodes of How I Met Your Father on Tuesdays on Hulu.