'Hawkeye' Could Bridge the Netflix Marvel Gap With a Potential New Character
Marvel fans are speculating about what to expect in 'Hawkeye.' With Echo's introduction, we're wondering if Kingpin will make an appearance.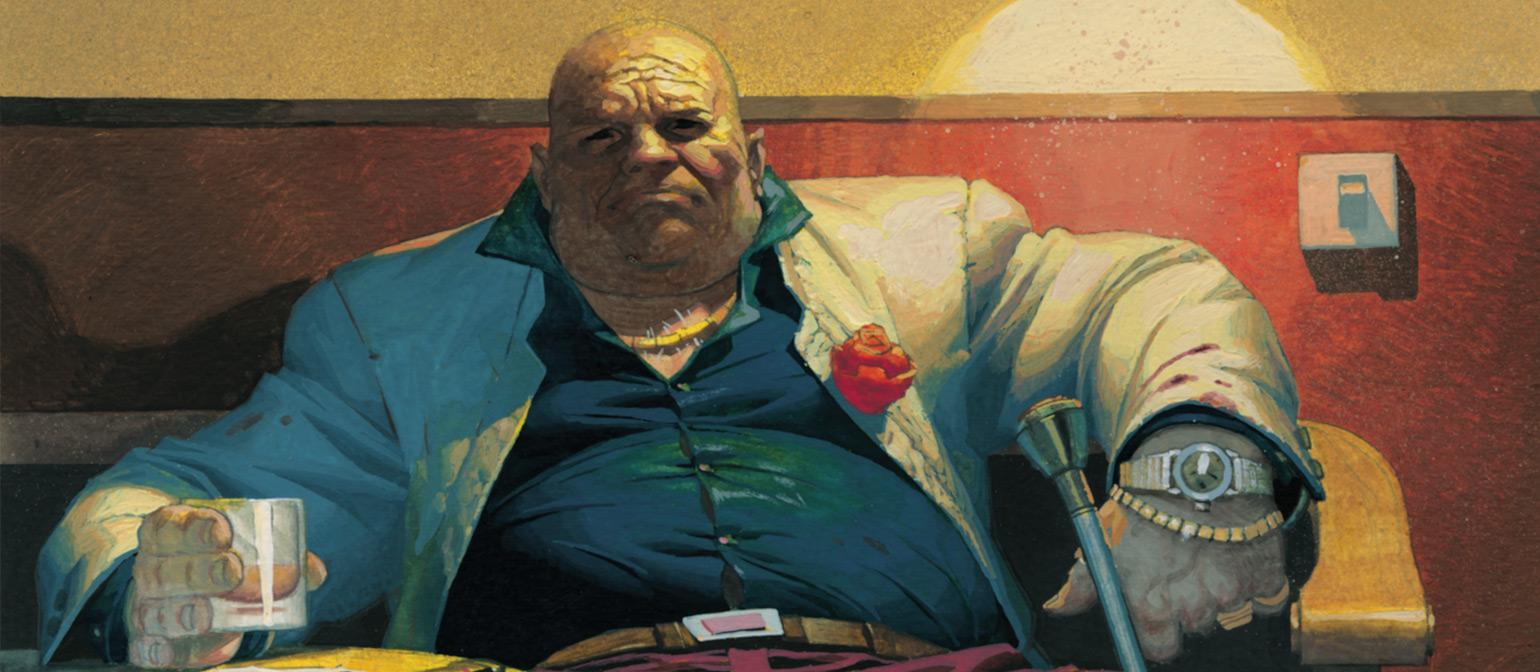 Every new Marvel property opens doors to various possibilities, and it seems that Hawkeye is no different. Originally thought to be a simple serial about Clint Barton passing the baton (or, should we say, bow & arrow) to Kate Bishop, it seems like Hawkeye may be more complex than we initially believed.
Article continues below advertisement
It was revealed that Maya Lopez, aka Echo will make her MCU debut in Hawkeye. Because of this new information, many Marvel fans expect that a major Marvel villain could also make an appearance: Kingpin, aka Wilson Fisk. So will Kingpin be in Hawkeye? We're aiming (pun intended) to find out the truth.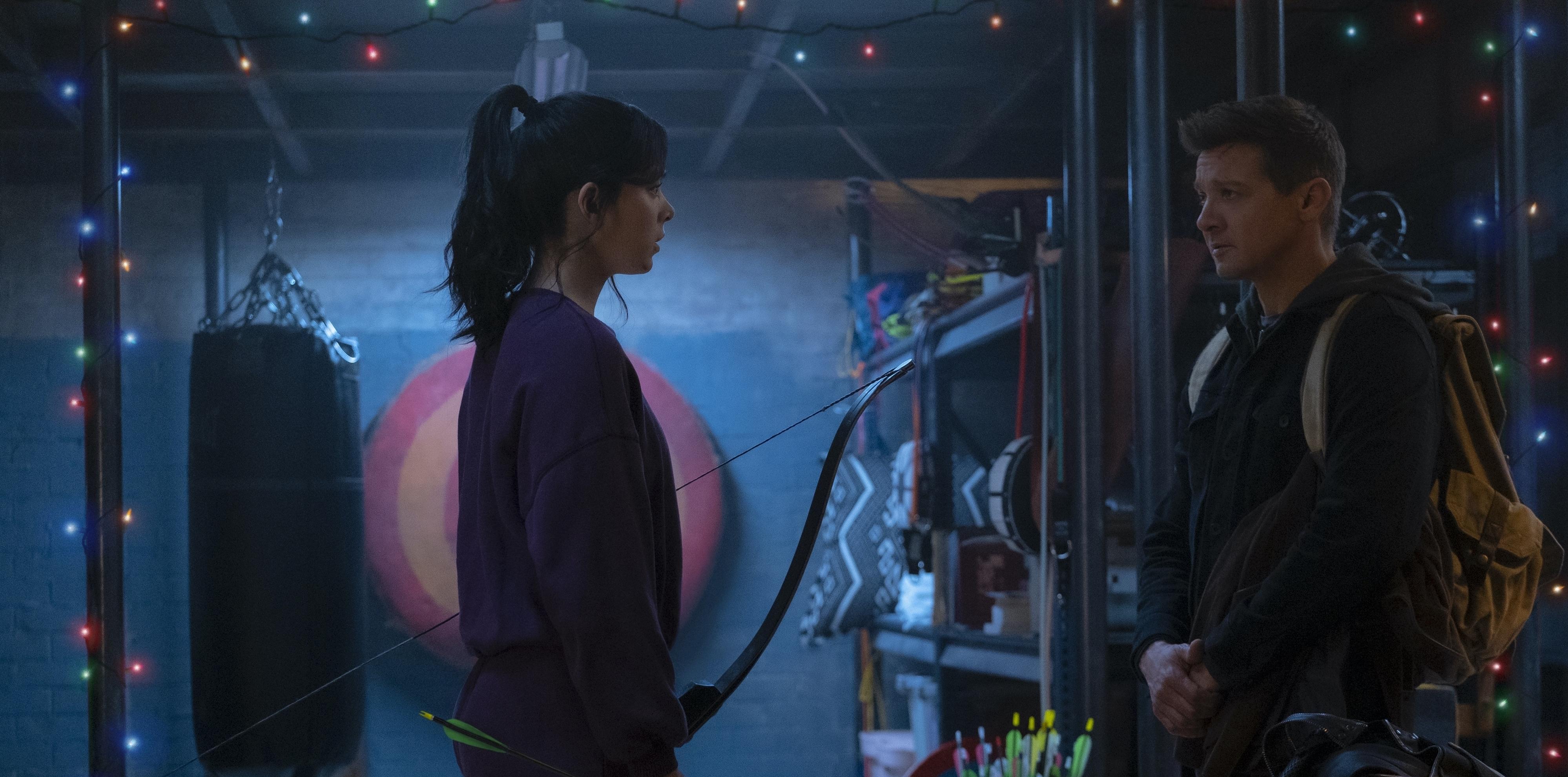 Article continues below advertisement
Echo's introduction to the MCU in 'Hawkeye' raised speculations about Kingpin.
Back in March, Variety reported that Hawkeye will introduce us to Marvel's Maya Lopez, who takes on the superhero alias of Echo. Maya, who will be played by Alaqua Cox, is a deaf Native American character. Echo is a perfect copycat who can use her opponent's movements against them by mimicking them perfectly.
While Echo has ties to Hawkeye through their relationship to Ronin, her strongest ties are to the characters from the Daredevil series. Now that Marvel Studios has regained control of the Daredevil property, they can finally bring those characters into the MCU. Despite Echo's strong ties to Daredevil though, she has never appeared in live action.
Article continues below advertisement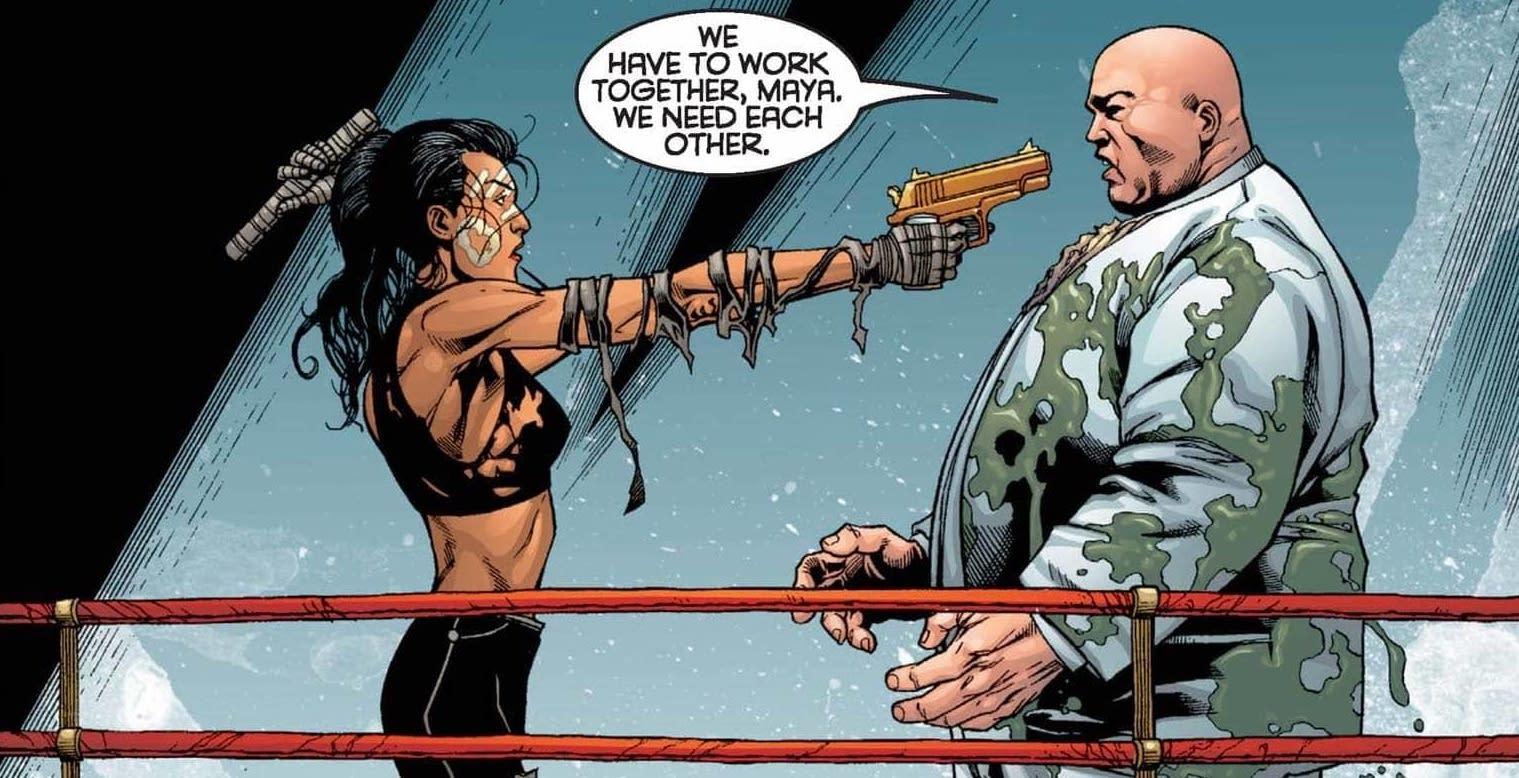 In the comic books, Maya's father is killed by Kingpin, who then takes Maya in and trains her as an assassin. Maya, of course, doesn't know the truth about Kingpin. So, when he orders her to kill Matt Murdock, aka Daredevil, Matt reveals that it was really Kingpin who killed her father.
So, Maya takes down Kingpin and goes on to work with the New Avengers, Moon Knight, and other characters we're sure to meet in the upcoming Marvel properties.
Article continues below advertisement
Because of Maya's ingrained connection to Kingpin, especially in her origin story, many Marvel fans expect that he could make an appearance in Hawkeye. At the same time, we also know that Maya will be getting her own spinoff, Echo, down the line, so there's always room for Kingpin there as well.
If Kingpin is in 'Hawkeye,' is it possible that Vincent D'Onofrio will join the MCU?
Unlike Echo, Kingpin has been seen on screen before, but not in an official Marvel Studios property. Portrayed by Vincent D'Onofrio in Netflix's Daredevil, we've met Wilson Fisk, aka Kingpin, before. Studio executive Kevin Fiege has confirmed that Netflix's Marvel shows are not considered canon, but if Vincent is cast as Kingpin in a new Marvel Studios property, that could all change.
Article continues below advertisement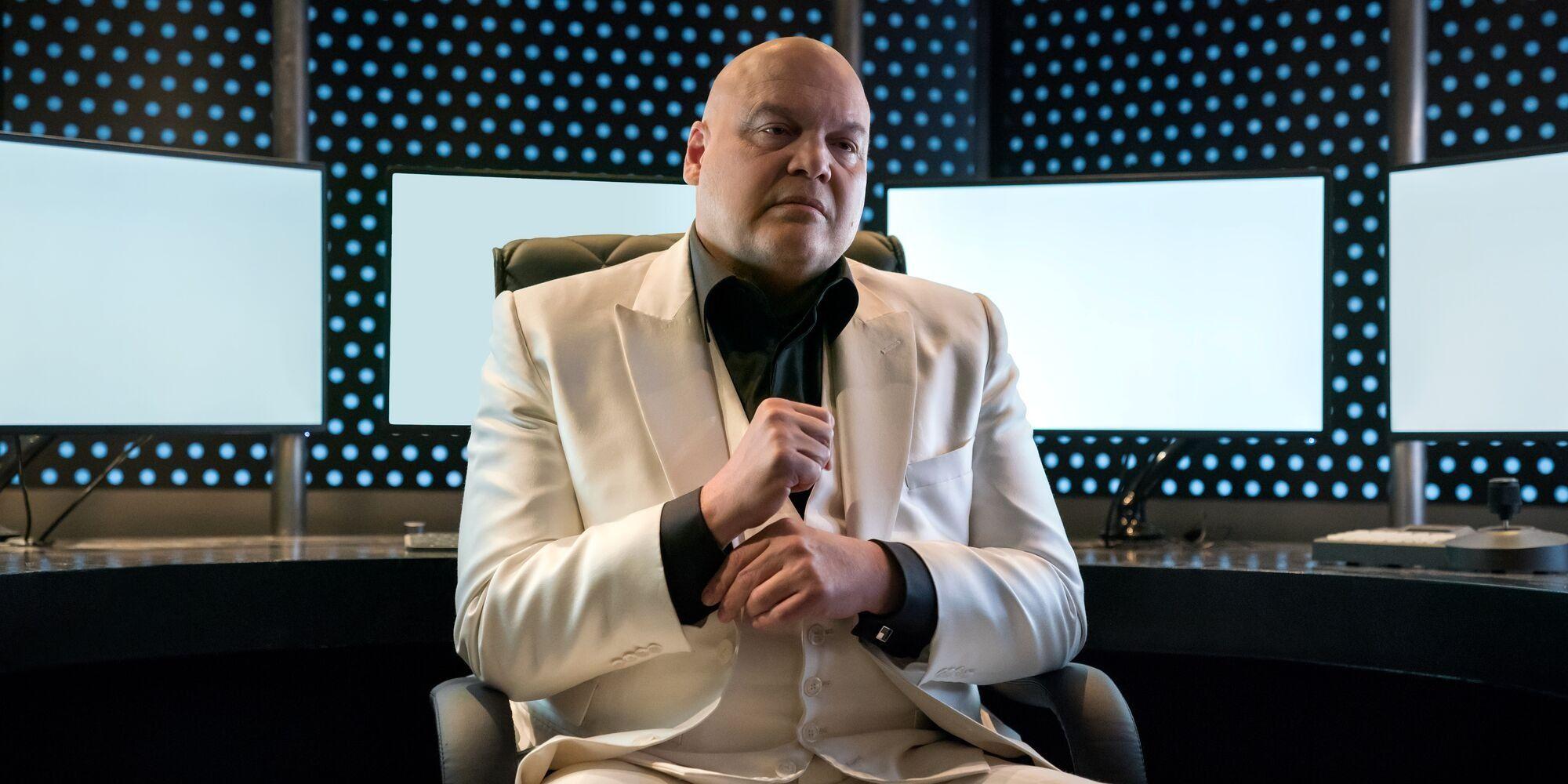 As always, we Marvel fans like to look into every detail and hint about what's to come. Most notably, geek culture aficionado and director Kevin Smith leaked (whether purposely misleading us or not) in a podcast that Charlie Cox could be reprising his role as Matt Murdock in Spider-Man: No Way Home.
Then, fans noticed Vincent liking posts about him potentially reprising his role as Wilson Fisk in Hawkeye.
Is Vincent's Kingpin joining in on the game-changing Hawkeye event? The introduction of previously non-canon properties in Spider-Man: No Way Home proves that anything is possible in the MCU.
Hawkeye premieres on Nov. 24 on Disney Plus.