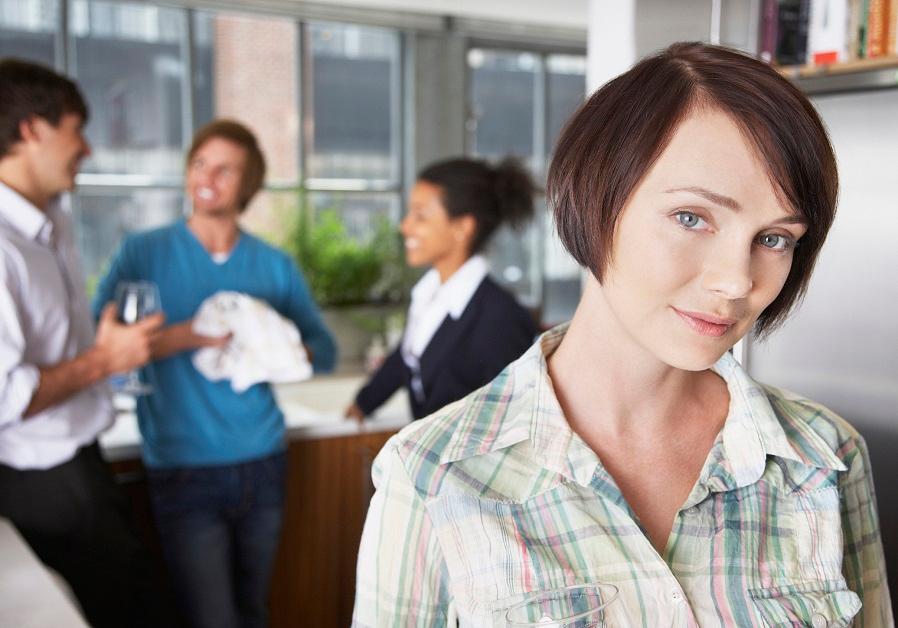 TikToker Says She Crushes on "Ugly Coworkers," Sparks Heated Debate on Proximity Principle
A TikToker who posts on the popular social media platform under the handle @stephlovesweets went viral after posting a 5-second clip of herself lip-syncing to a sound from DanielleDaniels and moving her camera lens around with a text overlay on the video that reads: "When you start to get little crushes on your ugly co-workers bc they're the only ppl you socialize with."
Article continues below advertisement
@stephlovesweets also wrote in a caption for the video: "HAHAH and then i realize and im like wtf was i thinking" in a follow up remark she added in the comments section, she also wrote: "If we work together I'm kidding" and added a heart emoji.
Judging from the responses by other TikTokers in the comments section, it seems like this is a common occurrence for a lot of people. One other user wrote: "After he choose someone else I was like ??? This man is a drop out who wakes up at 6am just to smoke why'd i let myself get down for thatttt"
Article continues below advertisement
Another wrote, "I have to be in love with someone at work at all times."
There was one commenter who may've shed some light on why this happens with folks at work so often and could explain why Amazon workers are hooking up in the backs of trucks: "it's an actual thing! I learned in Psych that it's called the proximity effect."
Article continues below advertisement

Very Well Mind refers to this phenomenon as the "Proximity Principle" and it has been widely studied in the field of psychology. The outlet defines the principle as thus: "In gestalt psychology, the proximity principle is one of several gestalt principles of perceptual organization and states that people treat objects close together as a group. In social psychology, the proximity principle suggests that people closer together in a physical environment are more likely to form a relationship than those farther away."
Article continues below advertisement

P.P. was first developed in Germany by a group of researchers who were attempting to nail down just how the human mind processes visual data cues and information. Very Well Mind went on to say that this "group determined that humans automatically impose structure on what they see, ensuring we're more likely to understand our worlds in terms of whole objects instead of disconnected bits and pieces."
Article continues below advertisement

Through their research, they discovered that folks were able to make stronger correlations between objects and phenomenon that were grouped/paired nearer to one another than those that were placed further apart from each other.
Article continues below advertisement

In the study, it didn't even matter if you had items that were similar in size, color, and shape. If they were placed further apart from one another, people would begin to lump up and make connections between the items that were just put closer to one another.
Article continues below advertisement

So how does this correlate to human relationships? Well, if you're working in the same place for 40+ hours a week and spending considerable amounts of time with other people, you're going to start to correlate parts of your own personality/being with them.
Article continues below advertisement

This can extend to romantic feelings, which means that Jim and Pam in The Office might not be the love of one another's lives after all, but just as a consequence of a Psychological Principle, and probably why they started having difficulties in their relationship once Pam went away to school. Of course, John Krasinski refused to film a scene that would solidify this principle, electing to believe that the two characters were entirely devoted to one another and want to portray them as such.
Article continues below advertisement

Very Well Mind states that this principle also extends to people who take classes together, or just spend a lot of time with one another in general: "For instance, people who sit physically closer together in the same office or classroom are more likely to form relationships than those who sit farther apart. As a result, people may be more likely to strike up a friendship with their lab partner at school or their co-worker in the next cubicle than they are with someone else."
Article continues below advertisement

This means that if you randomly meet someone while on a trip somewhere and you find that you can't stop thinking about them, even when you're thousands of miles away, then it may be worth it to reach out to them and see if they feel the same way. You may have defied the proximity principle, which is kinda romantic, don't you think?