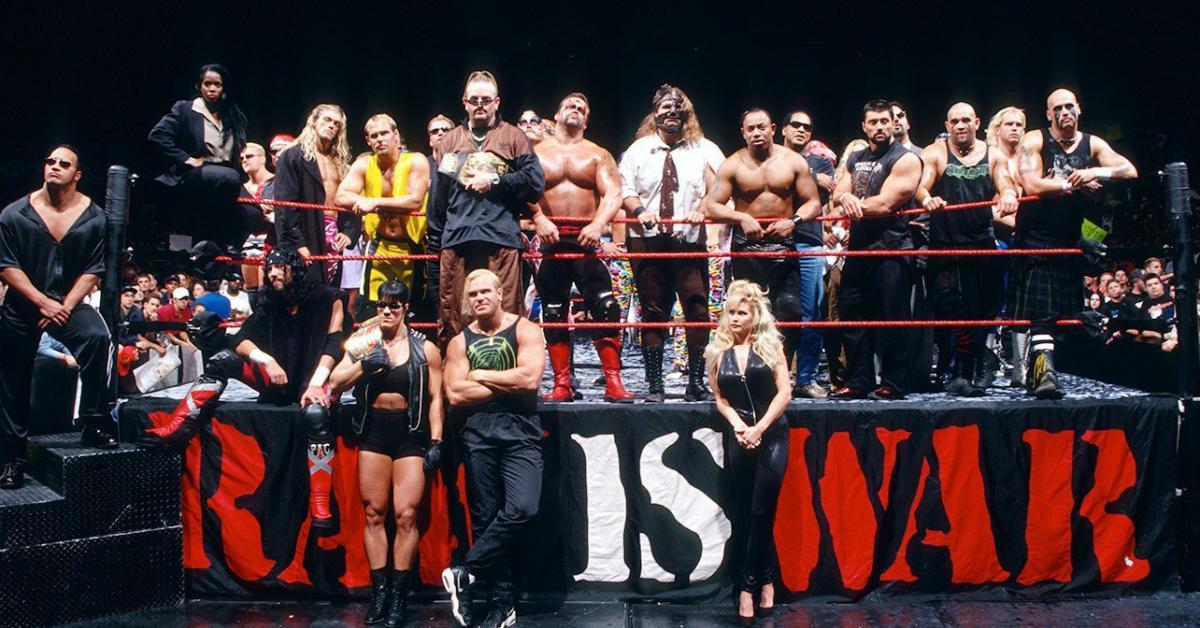 WWE 'RAW' Reunion List: Who Will Make an Appearance?
The RAW reunion is set to feature a pretty impressive list of WWE superstars. The special event was first hinted at during the Extreme Rules pay-per-view, which sent long-term pro-wrestling fans into a frenzy. Why? Because some of the most popular "old school" names that helped to put the WWE on the map will be featured on the program.
Article continues below advertisement
Whose idea was the WWE RAW reunion?
While the prospect of seeing a bunch of familiar faces that we all grew up with is super exciting, it turns out that the circumstances surrounding the reunion special aren't exactly happy ones. Due to a drop in ratings, USA network executives came up with the idea for both the RAW reunion and bringing back the 24/7 title in an effort to get new fans and those who've stopped watching WWE to tune in.
In fact, USA went as far as to suggest some former WWE superstars who could appear in the RAW reunion, and even the most casual of pro-wrestling fans will recognize some of these names.
The best part is that the collection of talent that the WWE assembled spans a variety of different "eras" from the organization. Here are some of the most notable stars who are showing up.
Article continues below advertisement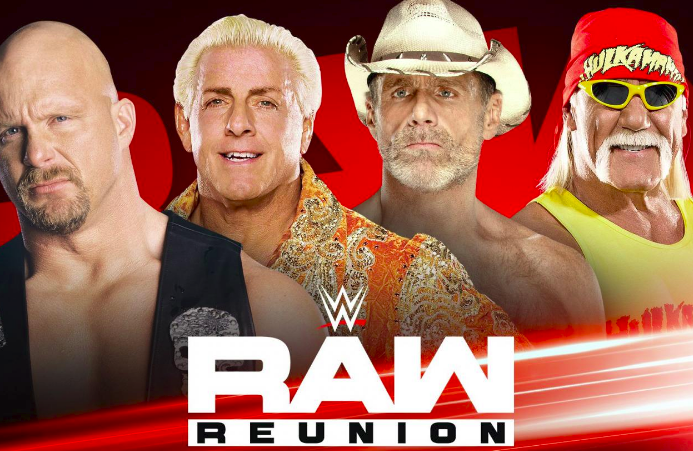 The "Attitude" era RAW reunion superstars:
For many, the "Attitude" era is when the WWE was at its peak. The company made so much money that they even were able to launch a "World" retail store/club/restaurant in the heart of Times Square. Stock was going through the roof, and some of the organization's biggest superstars, like The Rock, were debuted during that time.
In fact, the "Attitude" Era brought back a lot of former WWE viewers who stopped watching it, myself included.
Article continues below advertisement
The WWE currently has a wonderful stable of talent crushing it on TV right now, but take a look at the "Attitude" Era names that'll be showing up for the RAW reunion and try and tell me you aren't excited.
Stone Cold Steve Austin, Kurt Angle... these are all performers/athletes that'll make any pro-wrestling fan giddy to watch.
Booker T
D-Von Dudley
Christian
Kurt Angle
Mark Henry
Mick Foley
Rikishi
X-Pac
"Road Dog" Jesse James
Steve Austin
The Godfather
Article continues below advertisement
Is the "Attitude" era back?
When Braun Strowman fought Bobby Lashley recently, the violence-filled spectacle had many fans clamoring that the "Attitude" era has returned.
And while there were plenty of moments in their bout that really seemed like that was the case, there's only one professional wrestler who's returning to the RAW reunion from that time period that I need to point out that completely disproves that theory: The Godfather.
The man was a literal pimp who brought out "hoes," who were just local aspiring models, at each show. Before a match he would give his opponent the option of either spending the night with one of his ladies and they'd forfeit the fight, or he could wrestle them. That would never fly today. Another wrestler who isn't appearing on the reunion, Val Venis, well, let's just say he'd never be on the program today either.
Article continues below advertisement
Who else is appearing on the reunion?
There's going to be a total of 37 superstars showing up and there are tons of other awesome performers from other WWE-eras who'll be making an appearance as well:
Eric Bischoff
Hulk Hogan
Jimmy Hart
Ric Flair
"The Million Dollar Man" Ted DiBiase
The Boogeyman
Sid Vicious
Shawn Michaels
Sgt. Slaughter
Scott Hall
Santino Marella
Article continues below advertisement
Ron Simmons
Pat Patterson
Melina
Lilian Garcia
Kelly Kelly
Gerald Brisco
Hurricane Helms
Eve Torres
Alunda Blayze
Candice Michelle
Jillian Hall
Jonathan Coachman
Jerry Lawler
Kaitlyn
Kevin Nash
Will you be watching the RAW reunion? It's all going down on July 22 on USA at 8pm ET.