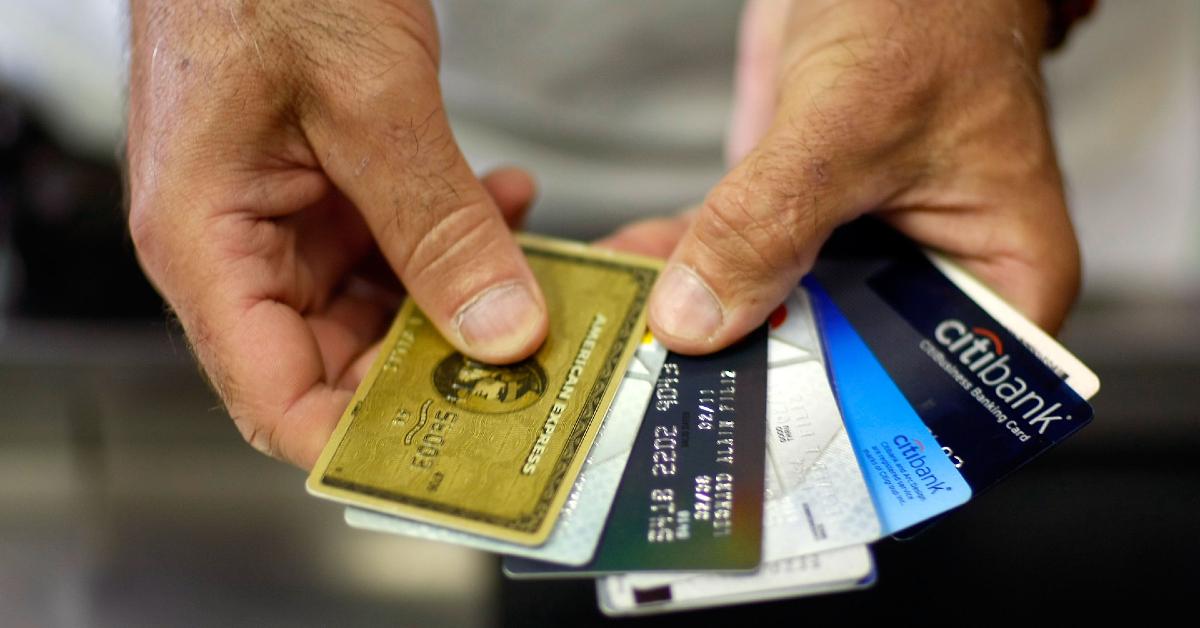 Customer Calls Out "Illegal" Credit Card Surcharge in Viral TikTok
You walk into a corner store to pick up a few things you probably shouldn't put into your body. Maybe even a lighter to help spark a bowl of something that'll only help you put even more things inside of your body that maybe shouldn't be there. When you get to the checkout counter, you see a little sign taped onto the card reader.
Article continues below advertisement
Sometimes this sign has a minimum charge for credit cards. Other times they let you know that if you're paying with card, you're going to get charged a few dollars extra because who wants to deal with merchant fees, right?
The trouble is that there are several densely populated states that have made this practice illegal.
According to Value Penguin, if you're residing in California, Colorado, Connecticut, Florida, Kansas, Maine, Massachusetts, New York, Oklahoma, or Texas, and someone's trying to make you pay more money for something because you decided to use a credit or debit card, then they're breaking the law.
Something that this TikToker called out in a viral clip on the popular social media platform.
Article continues below advertisement
@theunapologeticblackguy recorded their interaction with a convenience store owner calling out the "poor person tax" of levying a surcharge on customers who pay via card. The TikToker assures the employee that they aren't recording their face and are keeping their camera on the debit machine during the entirety of the call.
Article continues below advertisement

A text overlay in the video reads: "Debit card surcharges and minimums are illegal in 11 states including California!" The TikTok user says to the person behind the counter:
"Man so can you please take my card right there. Peet's coffee, my debit card's there, and it's illegal in the state of California to do a processing fee. It's called a poor person's tax."
Article continues below advertisement

The TikTok user continued, "They don't do it in white neighborhoods will you please charge me and not add a fee to make money off of black or brown people. I just want to make sure..."
@unapologeticblackguy tells the employee that he isn't putting their face in the video and continues to inform the employee that they're making an illegal transaction.
Article continues below advertisement

The TikToker continues, "And if you guys don't serve me it's also discrimination so please charge me, don't put that down. I'm also gonna come back in two weeks and any person that is still doing this I'll be filing with the attorney general."
The store employee says something indiscernible but it doesn't look like they're making a move to process the transaction.
Article continues below advertisement

"You're cool? So you not gonna serve me brother?" the TikToker asks. The employee says he's got nothing against the customer but he cannot violate the store's policy, to which @unapologeticblackguy responds by saying, "Yeah I know but if they ask you to break the law you gonna break the law?"
Article continues below advertisement

The employee goes on to say that he is attempting to be as respectful as he can in declining processing the transaction but he intimates that he doesn't want to anger management at the store as they have instituted this policy.
At this point the worker raises his voice saying, "I know I already told him but he said they charge us."
Article continues below advertisement

The TikToker says, "That's called a fee of business it costs money to do business right yes. So you guys have to eat that. You don't get to pass it on to poor brown people. It's just not right, it's not right to do it to you."
The employee then starts to disagree saying that the surcharge isn't for brown people.
Article continues below advertisement

"You go to any white neighborhood across spacial they're not charging for convenience fees it's not convenient for you to pass on what you have to do for your operations and business and you know it's illegal. So when you know it's illegal and you're doing it you're making yourself liable for illegal s**t. And you know it's illegal."
Article continues below advertisement
"I guess that's right," the worker says. The man continues, "So you're not gonna sell me this Peet's coffee right here homie. You're not gonna sell me this Peet's coffee and my money is no good here because I don't want...and I haven't got your face at all yet because it's not about you homie but I'm asking you to make a right decision right now because this is going up on social media."

Article continues below advertisement
Once the employee says that they're not going to process the transaction, the TikToker heads out and then finally turns the camera onto his face and outs the business. "They did not take my money they got poor people's tax, this is fresh fruits and vegetables 4919 Third Street."
He then points out another business across the street before ending his video by stating that the minimum purchase requirement "almost exclusively happens in black and brown neighborhoods just like this one where I'm from Hunters Point San Francisco you heard?"