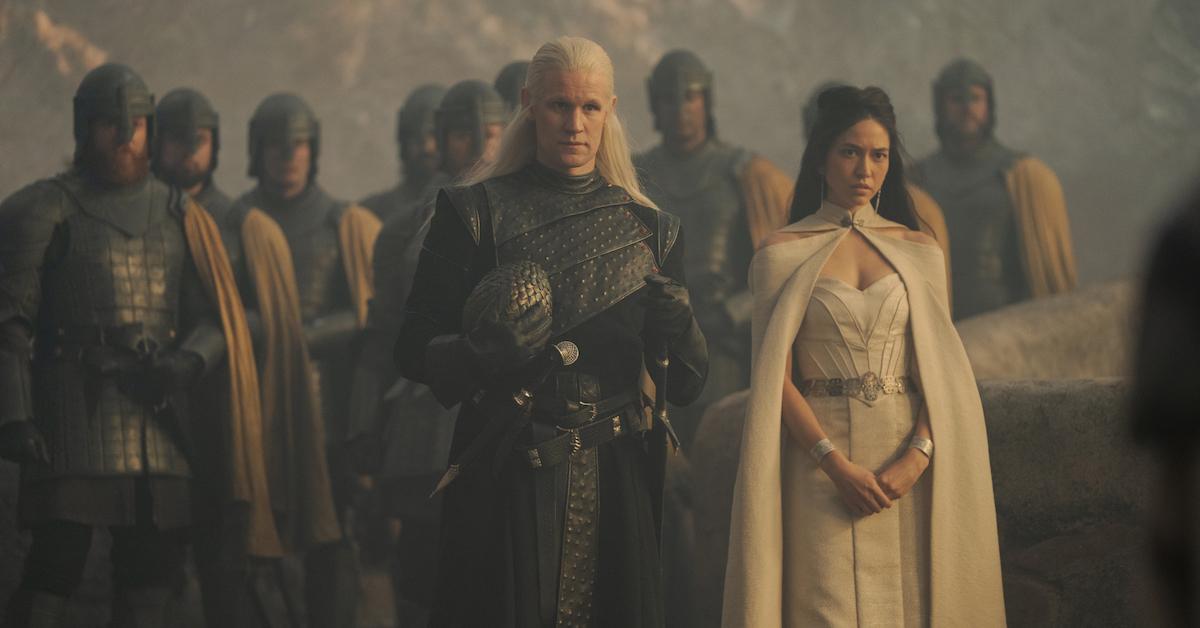 The 'House of the Dragon' Dragons Are Behind Every Character's Motives
'House of the Dragon' Episode 2 shows us what happens when multiple people want the Dreamfyre egg, but what is it? We recap Episode 2 to simplify it.
Spoiler alert: This article contains spoilers for House of the Dragon Episode 2.
Dragons are afoot — or afloat — in Episode 2 of House of the Dragon. Finally, the Game of Thrones spinoff series, which has promised many dragons, is living up to its name. With a few name drops, as well as a couple of dragon appearances, Episode 2, titled "The Rogue Prince," takes place six months after the events of Episode 1.
Article continues below advertisement
In those six months, Prince Daemon (Matt Smith), the younger brother to King Viserys Targaryen (Paddy Considine), takes over Dragonstone during his soft exile. Typically, Dragonstone is led by the heir to the Targaryen throne, but Princess Rhaenyra (Milly Alcock) decides to stay at King's Landing with her father, following the death of her mother and newborn brother. In the episode, Daemon strikes back by stealing Dreamfyre's egg, but what is its significance?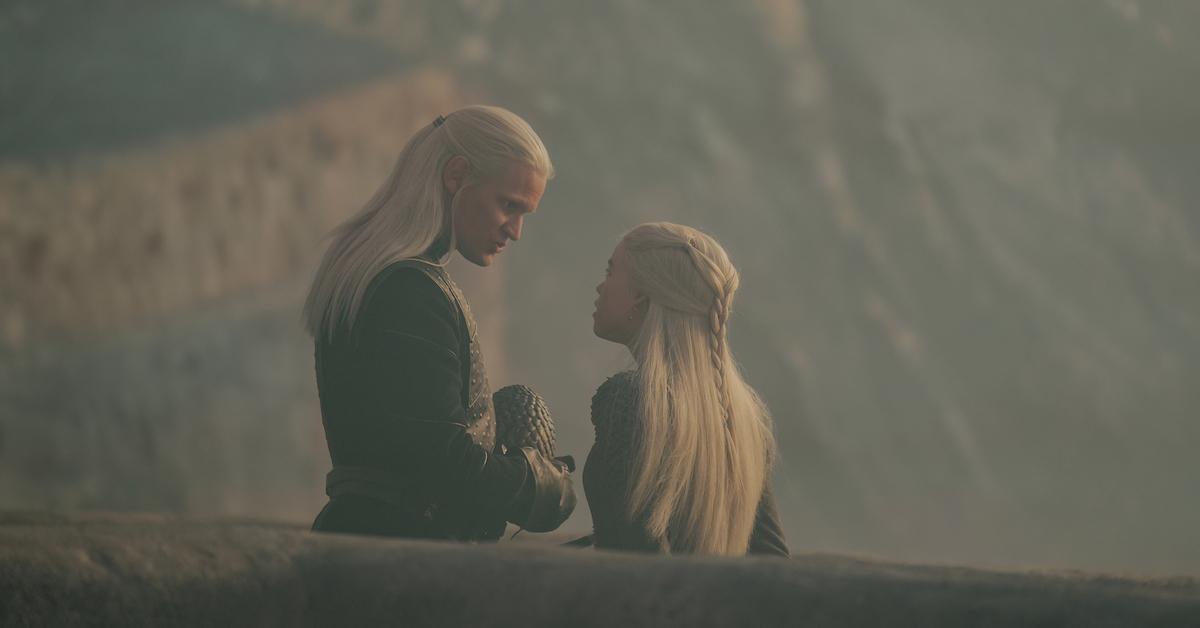 Article continues below advertisement
Hand to the King Otto Hightower reports that Prince Daemon steals Dreamfyre's egg.
It's common in Targaryen tradition to place a dragon egg in the crib with a newborn heir so that the child can properly bond with the Targaryen's dragons. So, as a sort of ploy for attention, Daemon sneaks into King's Landing to steal one of these eggs for his own future son. Daemon writes to his brother, claiming that he and Mysaria (Sonoya Mizuno) will be wed on Dragonstone and that she is with child.
However, Rhaenyra doesn't believe this. And regardless of if it's true, Daemon has no right to a dragon egg since he is not the heir to the throne after Viserys announces Rhaenyra as his rightful heir. In a passive fit of anger, Viserys insists that he go get the egg from Daemon, but because the journey would be unsafe, Otto (Rhys Ifans), makes the journey himself to get the egg back.
Unsurprisingly, Daemon refuses to give up the egg to Otto. Behind Daemon, his dragon Caraxes reminds Otto who he's dealing with.
Article continues below advertisement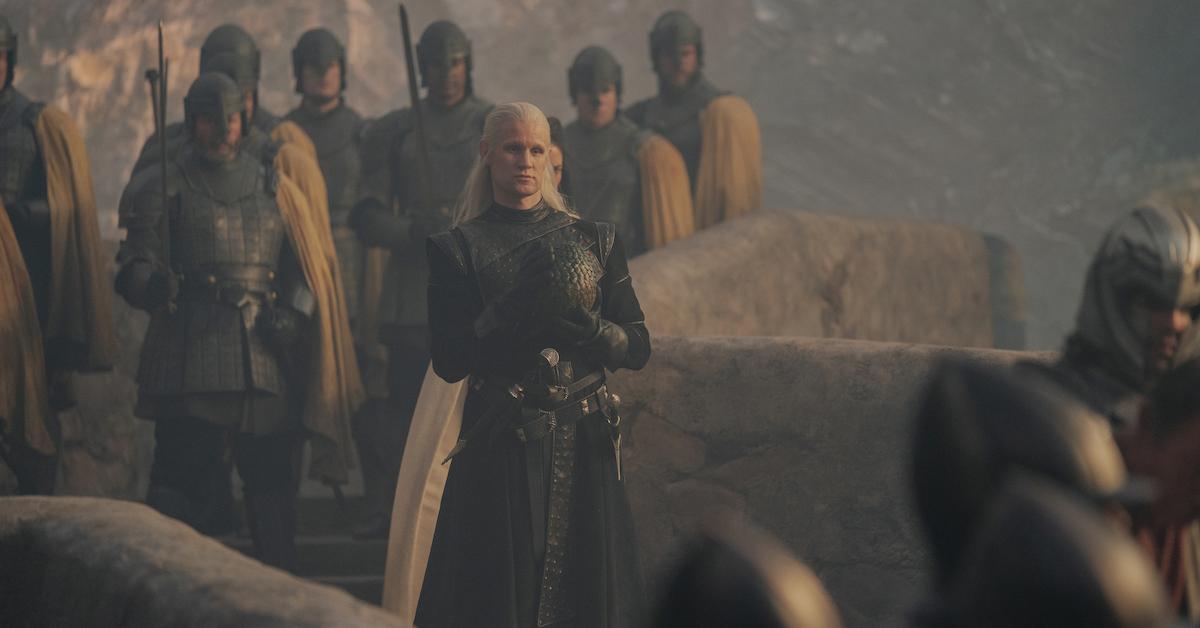 But then, Rhaenyra makes quite the appearance, riding in on her dragon, Syrax. Rhaenyra approaches Daemon to return the egg. She knows that he's just making a show of stealing the egg, and challenges him in High Valyrian. If he really wants the throne, he should just kill her. Of course he doesn't, and he flippantly (maybe too flippantly) tosses the egg back to Rhaenyra, who brings it back.
Article continues below advertisement
The egg itself has quite a bit of significance. For one, it's the same exact egg that Rhaenyra chose to sit in her brother's crib — yes, her newborn brother who died in the first episode shortly after their mother died during his birth. So it's only natural that Rhaenrya has a significant connection to that egg.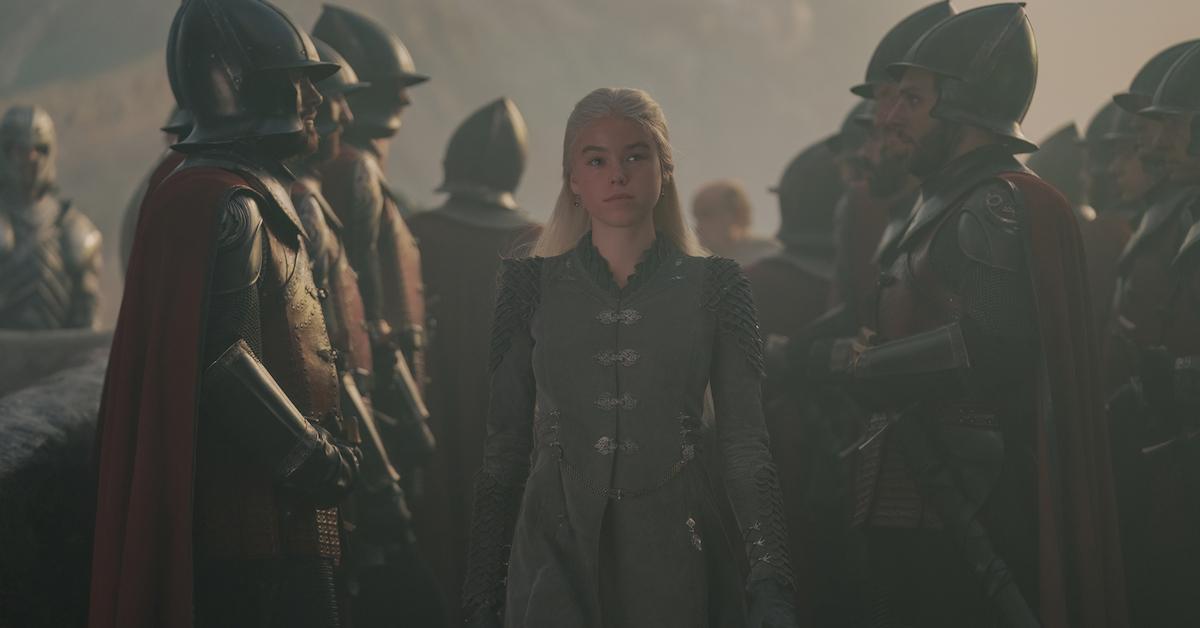 Article continues below advertisement
Beyond that, the egg is one of Dreamfyre's eggs. Dreamfyre was a dragon once ridden by Princess Rhaena Targaryen, a few generations before the Targaryens currently on our screen. However, Dreamfyre has her own complicated history. Rhaena's special bond with Dreamfyre led the two of them around the world as others grew to fear her and covet her at the same time. She was said to lay many eggs, but other families often tried to steal or buy them from Rhaena.
There's even a theory that three of Dreamfyre's eggs were stolen during King Jaehaerys's reign. When else have we seen three eggs in the universe of George R.R. Martin? In Game of Thrones, Daenerys holds three eggs which eventually hatch into her three dragon babies: Drogon, Rhaegal, and Viserion. There are theories that Dany's three dragons are the children of Dreamfyre.
Article continues below advertisement
Daemon's theft of Dreamfyre's egg kickstarts many of the events of 'House of the Dragon' Episode 2.
We later learn that Mysaria is not pregnant, nor do she and Daemon have plans to wed. However, Daemon's plan wasn't necessarily to keep the egg but to spook his brother and create chaos in King's Landing. By claiming to produce another potential heir to the Iron Throne, Daemon forced Viserys to find a wife earlier than he was ready to do so.
Many of the king's confidants believe that he should marry Laena Velaryon, a 12-year-old girl, in order to strengthen the bond between the two houses.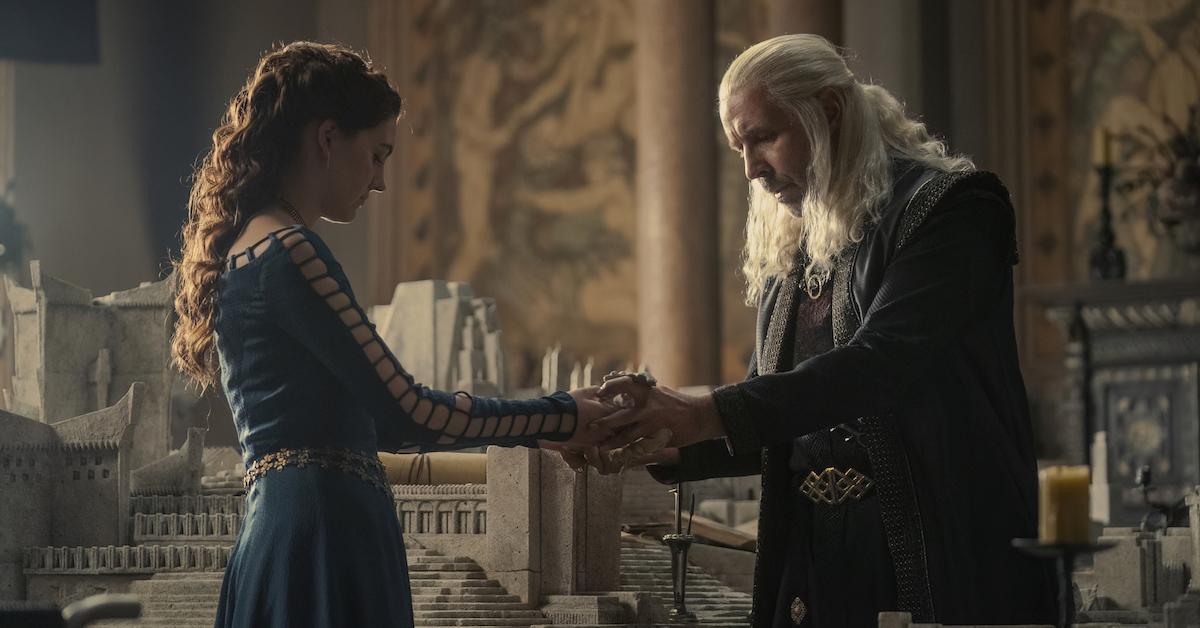 Article continues below advertisement
But because Viserys seems to be a decent dude concerned more with comfort than politics, he chooses to marry Alicent Hightower. This upsets his daughter, a close friend (and potentially romantic interest) to Alicent, and it tears at their relationship throughout the future of the series. This also upsets Corlys Velaryon, Laena's father, who suggested the marriage in the first place.
All these events lead to an unexpected alliance between Corlys and Daemon, who may try to usurp the throne, as they both believe their heirs may have more of a claim to the throne than Rhaenyra. And this lights a fire (dragon pun intended) to unravel the events of the series's future.
New episodes of House of the Dragon air every Sunday at 9 p.m. EST on HBO and can be streamed on HBO Max.