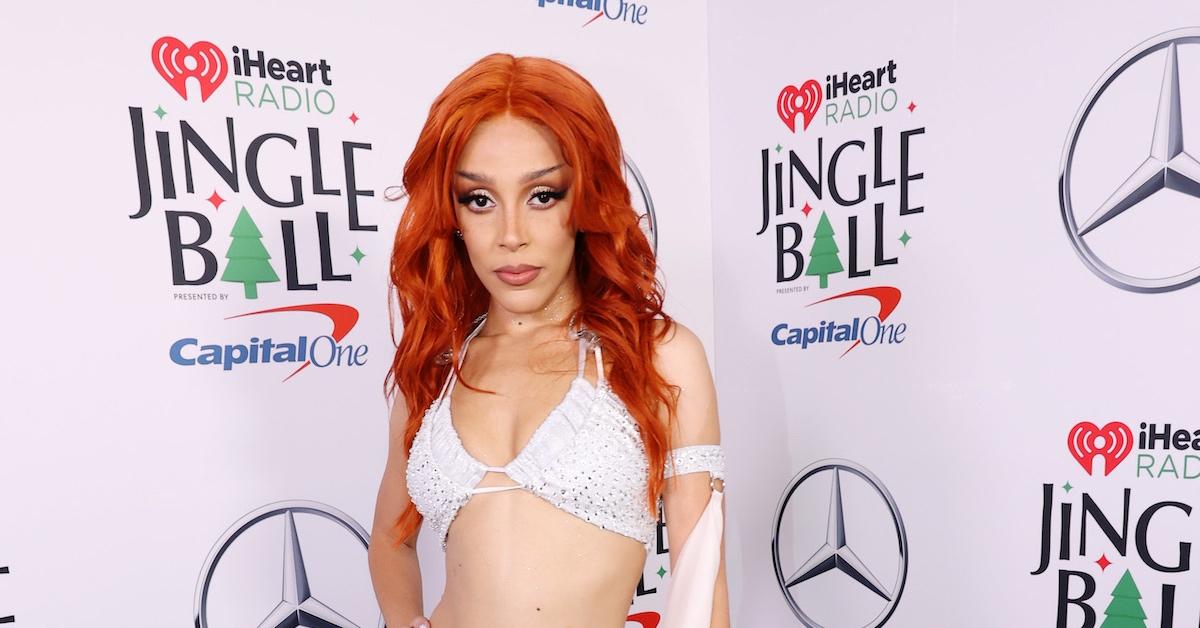 Is Doja Cat Vaccinated? The Pop Star Reveals She Has Contracted COVID-19
Throughout 2021, COVID-19 vaccinations have been a trending topic. From Nicki Minaj urging fans to do their research before getting the jab to celebrities being deemed anti-vax, it's all been a tailspin. While debate continues on the level of protection the vaccination provides, it turns out that many people are contracting the virus for a second time. And it appears that Doja Cat is no exception.
Article continues below advertisement
After the news of the "Kiss Me More" songstress pulling out from iHeartRadio's Jingle Ball Tour due to contracting COVID-19, fans have become worried about her health. And since celebrities getting the jab has been a huge conversation on social media, fans have one question in mind: Is Doja Cat vaccinated? Here's the 4-1-1.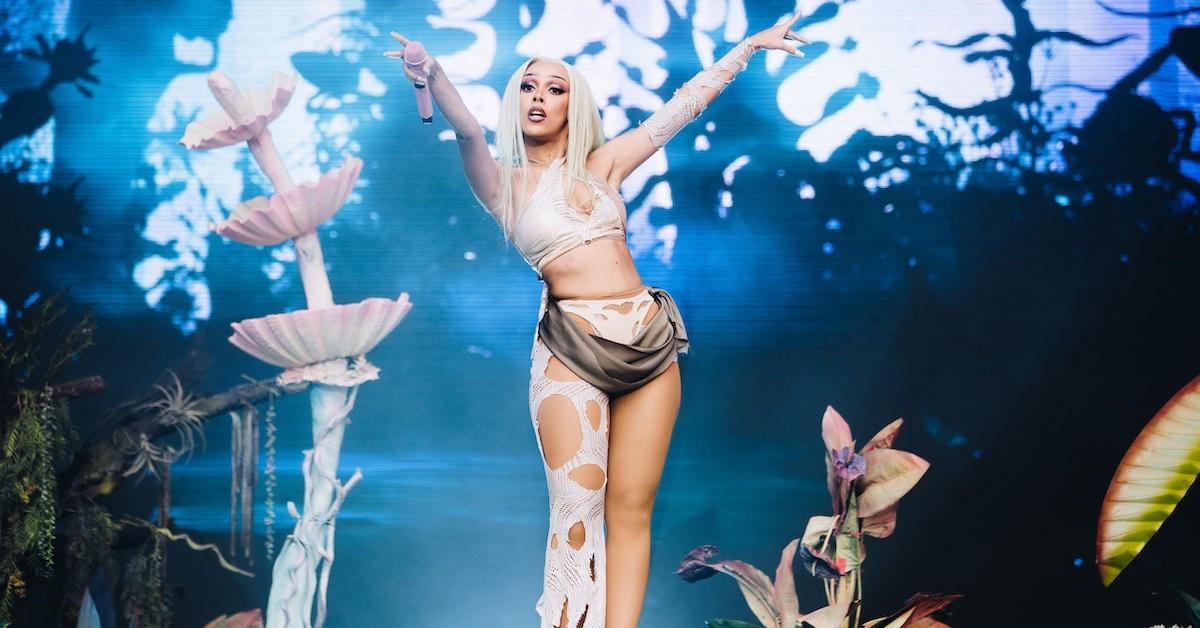 Article continues below advertisement
It appears that Doja Cat has been vaccinated, even though she has contracted COVID-19.
If you've been staying in the loop of pop culture, then you likely know that Doja Cat has pulled out of the iHeartRadio Jingle Ball tour. Following the news of Lil Nas X and Coldplay also withdrawing from the show — per WioNews — it appears that the 26-year-old has dropped out due to her and members of her team contracting COVID-19.
On Dec. 11, 2021, Doja took to Instagram to share that members of her team initially contracted the virus. Because of this, she made the move to drop out of the Boston and New York tour stops in an effort to uphold proper safety measures.
Article continues below advertisement
However, a mere two days later, Doja returned to social media to reveal that she has also tested positive for COVID-19. As a result, she has decided to entirely drop out of the rest of the tour.
Article continues below advertisement
"Unfortunately, I'm sad to share that I just tested positive as well and will no longer be able to perform on the rest of the iHeartRadio Jingle Ball tour," Doja wrote. "While my spirits are down since I can't be there to celebrate the holiday with my fans in Philly, DC, Atlanta, and Miami, I'm doing OK and look forward to recovering and getting back out there as soon as I can!"
Article continues below advertisement
And while fans are bummed that Doja will be MIA, it's an even tougher pill to swallow since it's reported that she has been vaccinated.
This is not the first time Doja has tested positive for COVID-19.
According to Sportskeeda, this is not Doja Cat's first rodeo with COVID-19. The outlet reports that the songstress first contracted the virus in 2020.
In an interview with CapitalXtra, the songstress revealed that she believes she contracted the virus after receiving a Postmates order.
Article continues below advertisement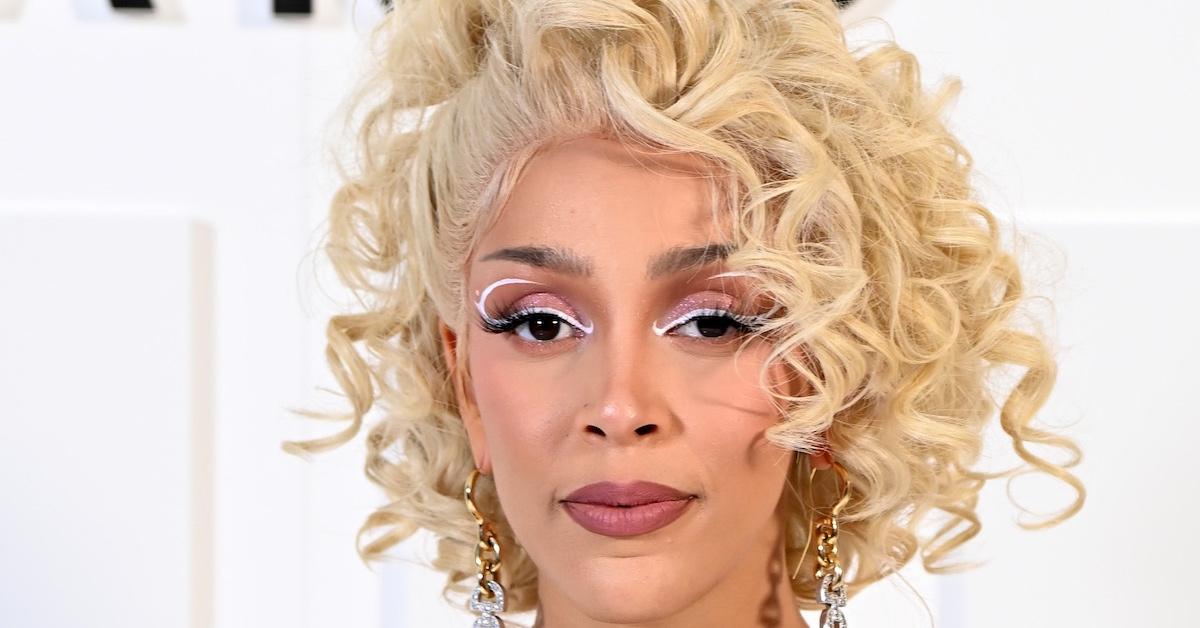 "I got COVID-19," she told the outlet. "Honestly, I don't know how this happens but I guess I ordered something off of Postmates and ... I don't know how I got it, but I got it."
Doja went on to share that her symptoms only lasted four four days, and that she was able to bounce back without any issues.
Article continues below advertisement
Per the outlet, her diagnosis came just a few months after Doja reportedly mocked people who were nervous about contracting the virus on Instagram Live. "I'm not scared of a coronavirus," she said. "I'm gonna get a corona (virus) and then I'm gonna get a Corona (beer), because I don't give a f--k about Corona. ... It's the flu!"
Despite Doja's current diagnosis, she appears to be in great spirits. The singer's main focus is recovering so she can return to performing for her fans.
The best way to prevent contracting or spreading COVID-19 is to get vaccinated. Thorough hand washing, social distancing, and wearing a mask or cloth facial covering are also extremely important. If you feel you may be experiencing symptoms of coronavirus, which include persistent cough (usually dry), fever, shortness of breath, and fatigue, please call your doctor before going to get tested. For comprehensive resources and updates, visit the CDC website. If you are experiencing anxiety about the virus, seek out mental health support from your provider or visit NAMI.org.