'RHONY's' Luann de Lesseps Claims Ramona Singer Will Not Be Leaving Anytime Soon
Is Ramona Singer leaving 'RHONY'? After rumors have been running rampant about the OG's exit, cast member Luann de Lesseps is speaking out.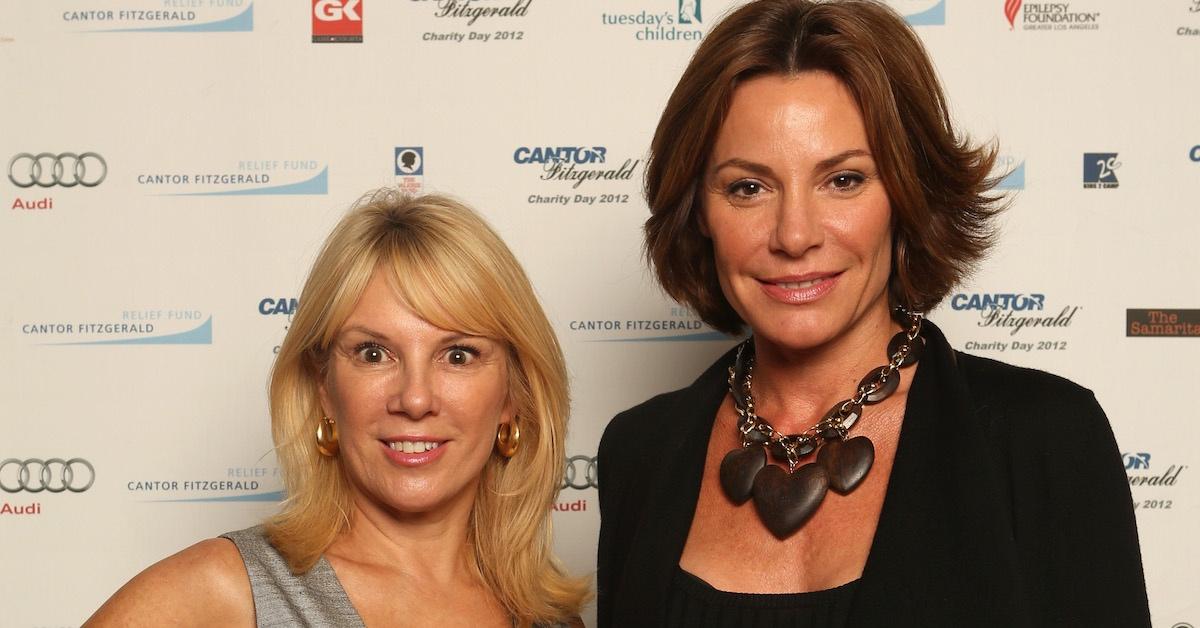 Season 13 of The Real Housewives of New York has been filled with tons of drama. From Eboni K. Williams calling out cast members (rightfully so) for white fragility to the ladies having an intervention about Sonja Morgan's drinking, viewers have been sharing their sentiments on social media. And with their opinions comes the topic of Ramona Singer's rumored exit from the show.
Article continues below advertisement
Many viewers have long been hoping that Ramona will be given her walking papers. And with rumors running rampant about Season 13 being Ramona's last, fans are wondering what's going on behind the scenes at Bravo. However, Luann de Lesseps has come to her defense to set the record straight.
So, is Ramona Singer leaving the 'RHONY'? Keep reading to get the deets!
Article continues below advertisement
Luann de Lesseps claims that rumors of Ramona Singer leaving 'RHONY' are just talk.
Luann appears to be riding hard for Ramona these days. As the friendship between the two continues to blossom, Luann has been standing up for Ramona. With the news of Ramona's rumored departure from RHONY circulating on social media, Luann is setting the record straight.
Luann flat-out told People that that rumors of Ramona leaving the franchise are all talk.
"Listen, Ramona's an O.G.," Luann told the publication. She added: "I can't imagine The Real Housewives of New York without Ramona. So, I think it's all of that, just chatter."
However, the outlet reports that representatives at Bravo were not available for comment at the time. So, things can change at the blink of an eye.
Article continues below advertisement
Article continues below advertisement
Ramona previously tried to put the issue to bed on Instagram in mid-July. After a fan inquired as to whether the star had been fired, Ramona simply responded, "Nope."
Fans are convinced that Ramona's ignorant mindset is to blame for the firing rumors.
Avid viewers of RHONY would agree that Ramona has a hard time owning up to her mistakes.
As Eboni K. Williams has been leading conversations about race, fans have been taking note of the sometimes ignorant statements that Ramona has made.
Article continues below advertisement
With that in mind, fans are convinced that Bravo executives have taken notice and will possibly take action with Ramona's removal.
After all, Bravo is known to make firing decisions at any time, and Ramona (or any Housewife, for that matter) isn't exempt from being removed from the franchise.