From Flipping Tables to Food Fights, Does 'RHONJ's' Teresa Giudice Have Any Friends Left?
Season 12 of 'RHONJ' looks intense and we gotta know, is Teresa still friends with Margaret? Here's what we know about their complicated status.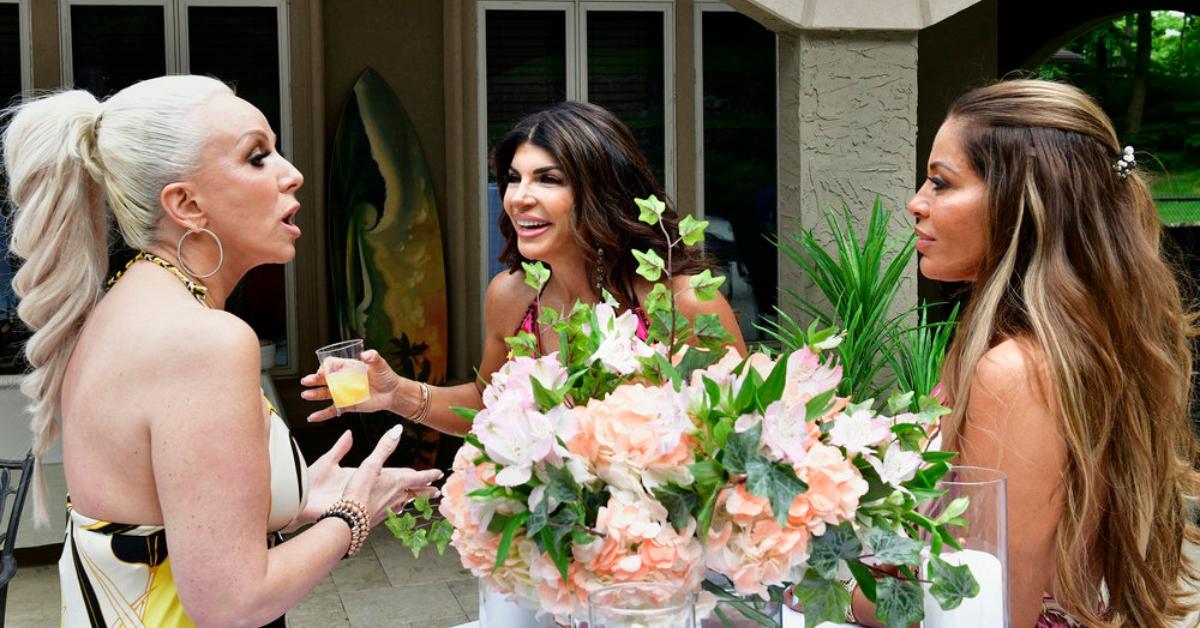 We can hardly believe The Real Housewives of New Jersey is about to enter its 12th season. The traditional gift for a 12th anniversary is silk, which is great for these ladies because if you throw something made of silk, it won't hurt anyone. Yes, things have certainly gotten feisty over the years and there is no indication Season 12 is going to be any more gentle.
Article continues below advertisement
In particular, it seems as if things between Teresa Giudice and Margaret Josephs have been very tense as of late. In fact, the Season 12 preview got a little out of hand in a classic RHONJ style. Is Teresa still friends with Margaret or has the Garden State turned into a hardened state?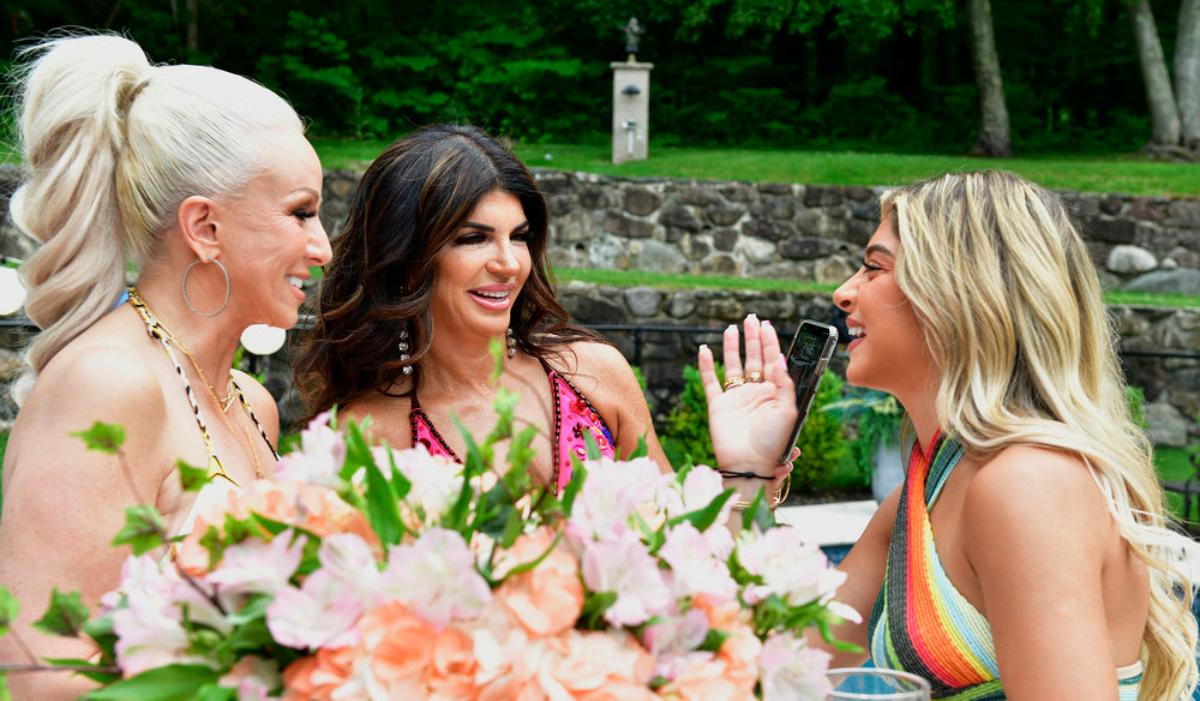 Article continues below advertisement
Is Teresa still friends with Margaret?
Jane Austen once wrote, "Friendship is really the finest balm for the pangs of disappointed love," which is a wonderful sentiment, unless your friend is commenting on how disappointing your love is. While things have certainly heated up between Teresa Giudice and her now-fiancé, Luis Ruelas, Teresa's semi-friendship with Margaret has also reached a boiling point in Season 12. Apparently, Margaret is merely being a concerned friend when she questions Luis's motives for being with Teresa.
In the Season 12 preview, Margaret calls Luis a "car salesman," which he is not. This is coded language for not trustworthy. Teresa accuses Margaret of talking about Luis behind her back. In the final scene at a dinner, Margaret calls Teresa a "sick, disgusting liar," which prompts Teresa to throw food and drinks at her. Margaret told Page Six, "Teresa and I are not getting along. I mean, I think my wedding invitation, [my] save the date, is lost in the mail." Color us surprised!
Article continues below advertisement
Evidently Margaret had Teresa's best interests in mind, claiming that she heard some "unsavory" things about Luis and that by questioning Teresa, she was being a good friend. But Teresa didn't see it that way, telling E News that, "I thought she was my friend, so it was just shocking to me to see her behavior. It's just saddens me." She then rebranded the one-sided food fight, calling it "defending herself."
Article continues below advertisement
Luis Ruelas allegedly has a questionable past.
Back in April 2021, Page Six reported that Luis has been around the block, and then around again... and again... and again. He allegedly has an insatiable sexual appetite, even getting upset with one woman if they didn't have sex at least four times a day. It got darker than that when another former lady friend claimed she would be punished if she didn't meet his relentless sexual demands.
Luis was previously engaged to a woman named Vanessa Reiser, who told a similar tale of being "punished" by Luis. In 2020, after their relationship ended, she took legal action citing, "He demanded that I be available for sex whenever he wanted," per the court documents. "If I objected to his demands, Luis Ruelas would punish me. He would be nasty, withdraw from me, and blame me for what happened."
Article continues below advertisement
Paula Sanchez, another former fiancée, said their arguments revolved around his need to have a truly ridiculous amount of sex. They met in 2011 when Paula, a new single mom, was just going through her divorce. Despite the constant fighting, Paula thought things were solid until he suddenly left her without a word 2018. She was contacted by Luis's lawyer, who allegedly said, "Do yourself a favor, stay away, just stay away." Paula later discovered he was with Vanessa Reiser.
It would appear Teresa either doesn't believe these allegations, or simply doesn't care. According to E News, Margaret probably won't be at the wedding because Teresa isn't interested in all of that "negativity." She just wants to be around "good people." It sounds like having Margaret at the wedding would be a punishment to Teresa, who might be seeing plenty of that after the nuptials.