Kathryn Dennis and Venita Aspen of 'Southern Charm' Haven't Had the Best Relationship
There's a feud brewing between Kathryn Dennis and Venita Aspen. Here's what fans of 'Southern Charm' need to know about the beef.
With the eighth season of Southern Charm underway, fans of the hit reality TV show have questions about some of the cast members. It seems that there's always constant drama unfolding.
Article continues below advertisement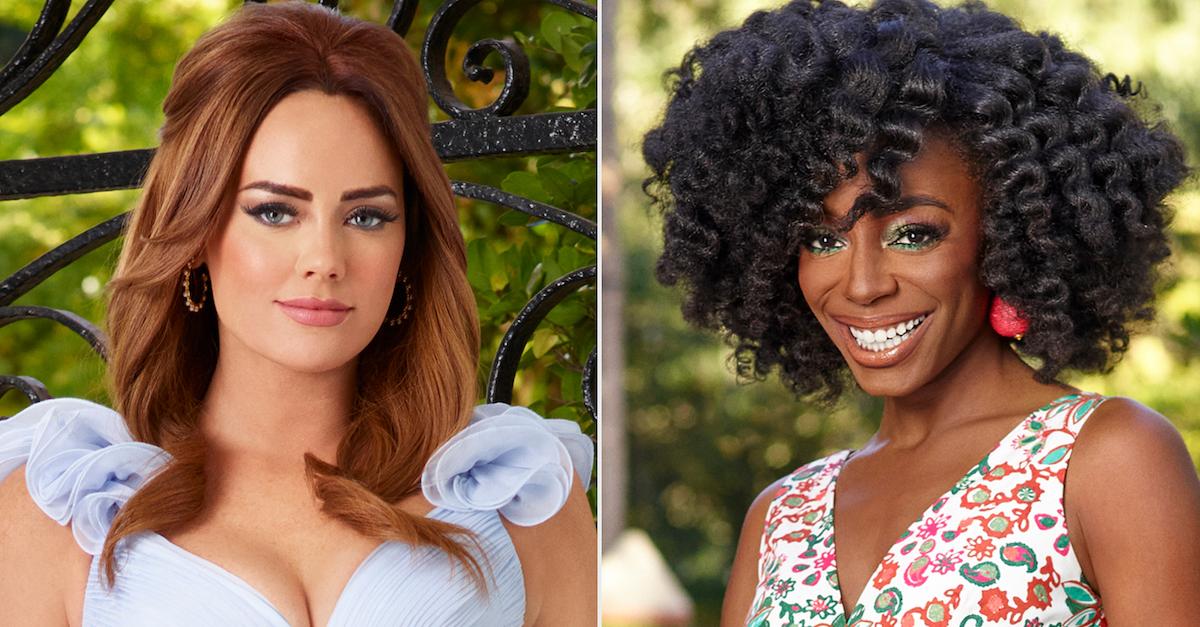 Article continues below advertisement
These are the details about the feud between Kathryn Dennis and Venita Aspen from 'Southern Charm.'
During the July 14, 2022 episode of Southern Charm, Venita linked up with Madison LeCroy to throw a garden party. The event was intended to be a girls-only celebration for both their birthdays. Unfortunately for Venita, Madison didn't reveal that she also invited Kathyrn, with whom Venita had some previous drama, until the very last minute. Venita was sort of blindsided when she saw Kathryn show up since she never had a conversation with Madison about guest list rules.
Venita pulled Madison to the side to ask why she invited Kathryn. To that, Madison responded by saying, "I mean, I was invited to her party." In other words, Madison didn't want to shade Kathryn by leaving her off the guest list when she had been welcome to a previous party hosted by Kathryn in the past.
Article continues below advertisement
Kathryn arrived with Olivia Flowers, and things started to get dramatic when Venita approached them and said, "Let's have the conversation, because I like you two, but I don't know you two."
Kathryn responded by saying, "I would love that, because I want to present with you, too."
Venita asked, "Can I present with you second or would you like to go first?"
Article continues below advertisement
Kathryn was caught off guard by Venita's question and clapped back, "What do you mean? Are you my doctor? Is this an appointment? That's, like, very condescending."
When Naomie Olindo tried to interject to soothe the situation, Kathryn told her, "Shut the f--k up." It's obvious that the negative energy between Venita and Kathryn has already started impacting other cast members on Southern Charm.
Article continues below advertisement
There is other public drama surrounding Kathryn Dennis at the moment.
Along with Kathryn's ongoing feud with Venita, she's also facing some other drama in her personal life at the moment. In 2021, she split with her boyfriend Chleb Ravenell after dating for a year. In Southern Charm Season 8, Kathryn reflected on the split, saying, "I thought Chleb was going to be my forever person, but now it's like, I don't know. I feel like he has one foot in, one foot out."
They spent a huge chunk of time talking about their mutual feelings and trying to figure out if they cared to make their relationship work long-term. Ultimately, they decided that they didn't want to keep putting in the effort or energy.
You can catch new episodes of Southern Charm airing Thursdays at 9 p.m. EST on Bravo.