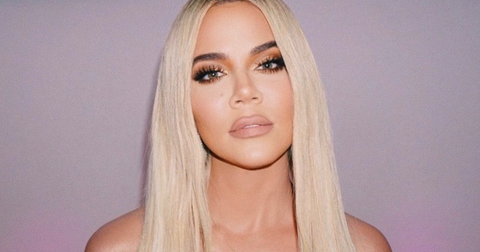 Khloé Kardashian Is Open to Getting Pregnant Again — Maybe With Tristan Thompson
By Larry Stansbury

Updated
If you've been keeping up with Keeping Up With the Kardashians, then you've probably noticed a common theme when it comes to Khloé Kardashian's recent storyline: Pregnancy. Or more specifically, the possibility of a future pregnancy.
Because although the Good American designer isn't currently expecting her second child, she has expressed a desire — and has even taken steps to ensure it's physically possible — to one day have another baby.
On the April 16 episode of Keeping Up with the Kardashians, Khloé and Tristan said they want to give their 2-year-old daughter, True, a sibling. So the question on everyone's mind is: Is Khloé already pregnant again? Let's take a closer look.