Kourtney Kardashian Is on Pinterest and No, It's Not 2008
Kourtney Kardashian's Pinterest is real and she explains on 'The Kardashians' that she even had a wedding board before she married Travis Barker.
If there's one thing we know about the Kardashians, it's that, if there's a social media platform, they're going to find a way to monetize it. And, while that's not exactly what Kourtney Kardashian has done with her Pinterest account, it does offer another way for her to share some business promotions and personal aspects of her life with her fans.
Article continues below advertisement
Because — that's right — Kourtney is on Pinterest. She explains in the Sept. 29 episode of The Kardashians that, at the time of filming, she had a wedding Pinterest board dedicated to ideas for her wedding to Travis Barker.
As we know now, Kourtney and Travis had multiple weddings and it's unclear which of her "pinned" ideas made it to any of them. But the fact that she's on Pinterest at all is sure to have fans shook.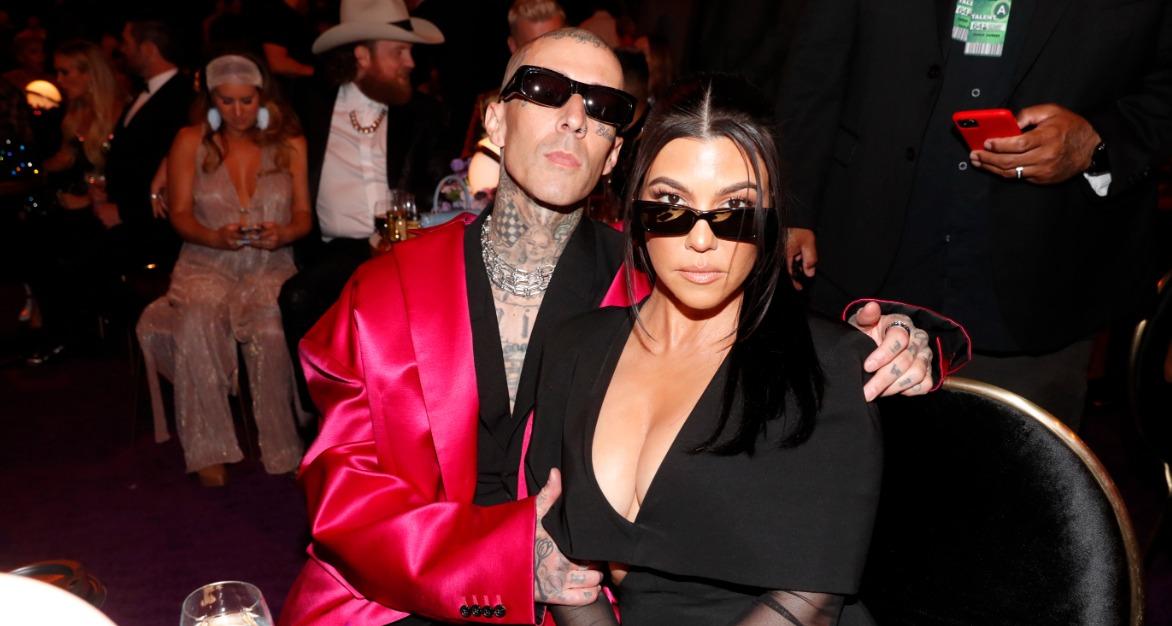 Article continues below advertisement
What is Kourtney Kardashian's Pinterest account?
Although Pinterest isn't something you hear about as often today as you would in, say, 2007 or 2008, Kourtney does mention the app by name on The Kardashians. And it looks like her Pinterest account is dedicated to the kinds of things we've all pinned from time to time — recipes, workout ideas, hairstyle possibilities, and meaningful quotes.
Kourtney's Pinterest also has a red verified check mark to prove its hers. But it looks like the account was also once used to promote an app. There's a link in Kourtney's Pinterest bio and a note that tells her follower's to download her app "for more," but the link doesn't seem to work at this time.
Article continues below advertisement
And, while Kourtney has more than 80,000 followers on Pinterest, the only accounts she follows are for interior designer Martyn Lawrence Bullard and designer Jenni Kayne. She also follows Goop, which makes sense, given Kourtney's collaboration with Goop using her own brand, Poosh.
Article continues below advertisement
Kourtney also discusses not having a microwave on 'The Kardashians.'
The hits just keep coming in regards to Kourtney in Season 2 of The Kardashians. Not only is she sure to get fans talking because of her affinity for Pinterest, but she also makes it a point to mention how she has a microwave in just one of her homes by choice. And apparently, it's a whole thing for her.
Kourtney chooses not to have a microwave in her primary home and it has always been that way. In 2017, Kourtney told People that she hasn't used microwaves regularly since the birth of her oldest son.
"When I had Mason, I did a lot of health-related research and decided to get rid of my microwave when I read that toxins from plastic containers can be transferred to food when reheated [this applies to BPA-free plastic containers too]," she told the outlet.
Article continues below advertisement
That still seems to be the case for her since on The Kardashians, Kourtney is still mostly anti-microwave. But there don't seem to be any pins on her Pinterest account about that.
Watch The Kardashians on Wednesdays on Hulu.