Nicole Rémy Is Getting Wooed Like a Princess on 'The Courtship' — Who Are Her Royal Parents?
Nicole Remy is just a girl standing in front of a guy, in front of a castle, looking for love on 'The Courtship'. Oh, and her parents are there too!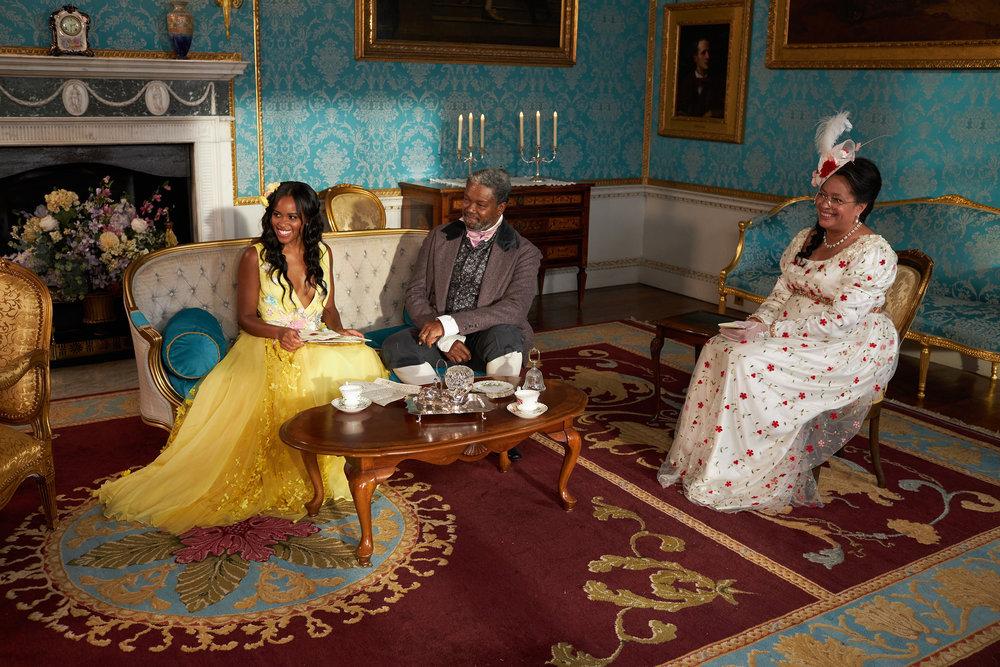 NBC's The Courtship is the latest social experiment in dating, and it's helping one lucky lady look for love in all the historical places. Nicole Rémy is tired of modern dating, which is why she signed up to find her betrothed in Regency-style England. (Just picture Bridgerton, or any Jane Austen novel.)
Along with her potential suitors, Nicole will be joined not only by her best friend Tessa and sister Danie, but also her parents. Family is a necessary evil because that's how it was done back then. So, let's get to know Nicole's folks.
Article continues below advertisement
Please curtsy when you meet Nicole's mother, Dr. Claire Spain-Rémy.
In these trying times, when it feels as if what little rights women have to their bodies are slipping away, it's good to have former OB-GYN Dr. Claire Spain-Rémy in the family. Dr. Spain-Rémy attended medical school at Duke University on an Army scholarship, which means she can heal and she can defend. From there, she served two years at the 121 EVAC Hospital in Seoul, South Korea.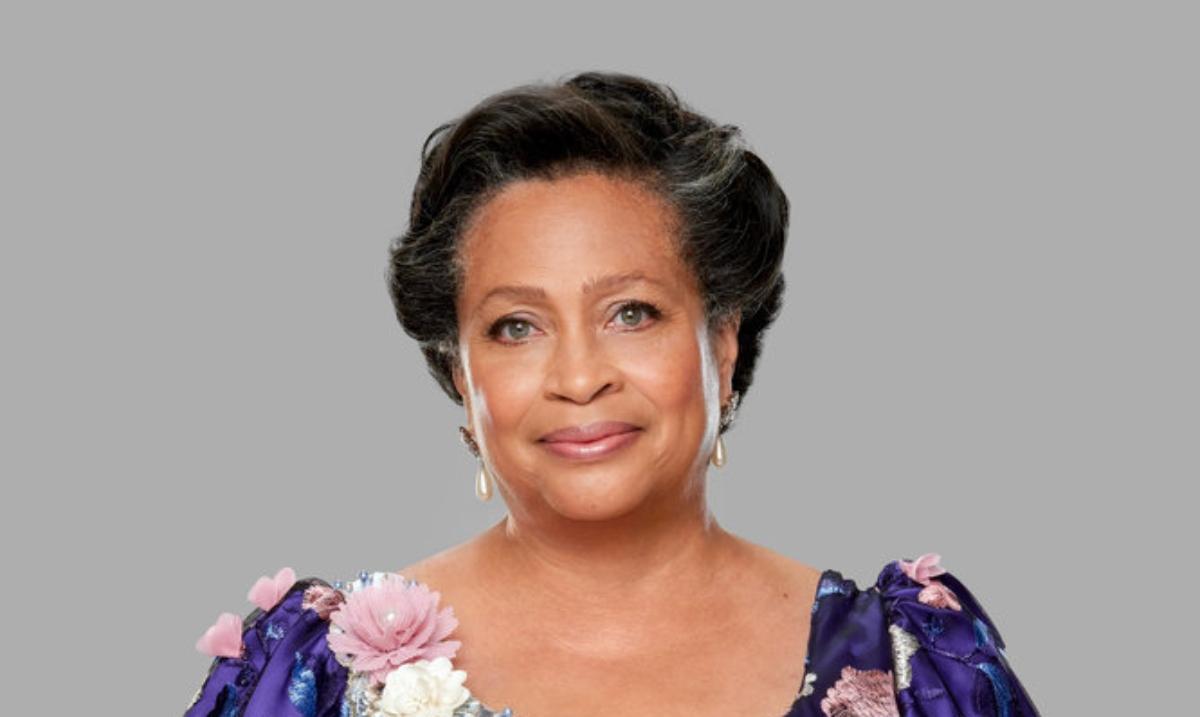 Article continues below advertisement
Upon returning to the United States, Dr. Spain-Rémy ended up in Fort Lewis, Wash., where she served on the faculty of the OB-GYN residency at Madigan Army Medical Center. After leaving the armed services, Dr. Spain-Rémy moved on to become the senior vice president and chief physician officer at MultiCare Health System in South Puget Sound, before retiring in 2016.
Dr. Spain-Rémy is very close to her three children and, according to NBC, likes to give them "room to make their own decisions because she trusts them to make the right choices in life." There's no doubt that being on The Courtship is quite the decision. Will it be the right one for Nicole?
In her spare time, Dr. Spain-Rémy enjoys cooking, crafts, and musical theater, which could come in handy in a 19th century setting, but she'll be very busy sizing up all of Nicole's potential suitors.
Article continues below advertisement
Always bow when introducing yourself to Nicole's father, Mr. Claude Rémy.
When he was only 10 years old, Claude Rémy left Haiti with his two younger brothers to join their parents in the United States. Although he grew up in Brooklyn, his life really began when he met his wife Claire during undergrad at Washington University in St. Louis. While there, Claude majored in French and minored in Spanish, so he'll be able to take these suitors to task in at least three languages.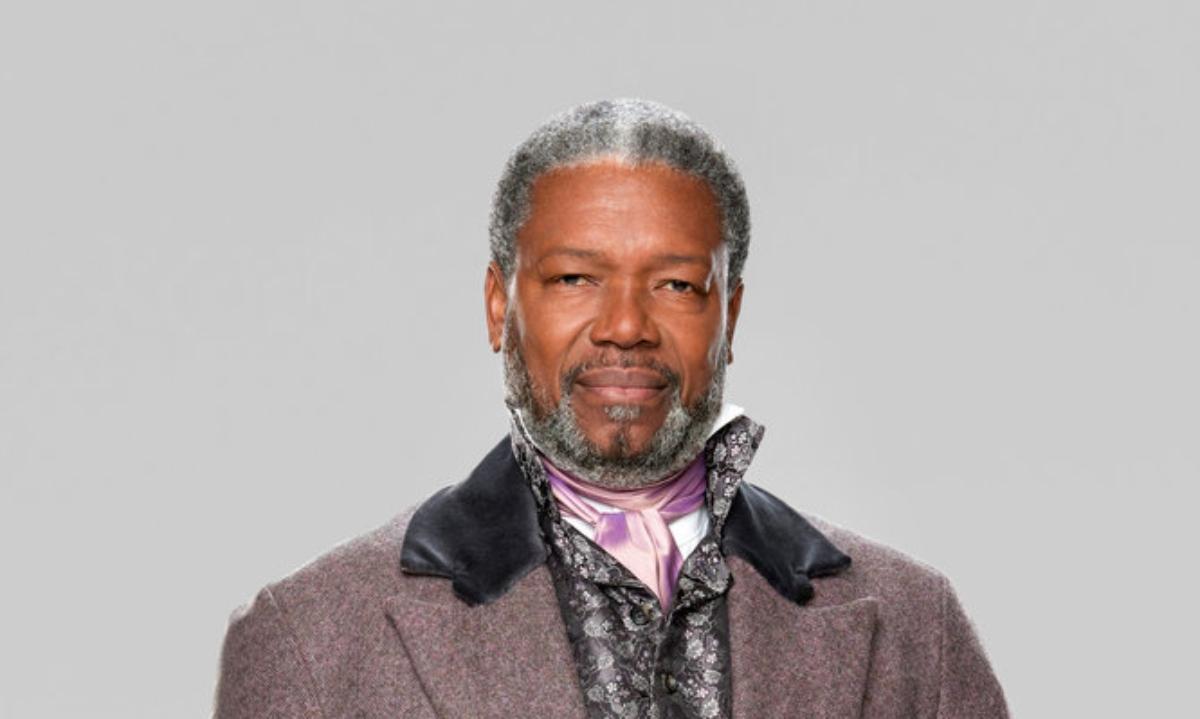 Article continues below advertisement
After he was married, Claude started a real estate and commercial financing consulting firm. When Claire was serving in Seoul, Claude partnered with a local Korean real estate agency to help foreign companies who were looking for real estate in Seoul. He now develops apartments, townhomes, and single-family residences as principal for his own accounts.
Although Claude is described as the "stoic patriarch" of the family, he can relax with the best of them. Traveling, spending time with his family, going on walks, and boating are his favorite pastimes. His hope for Nicole, in this wacky ye olde experiment, is that she finds a decent man who will treat her well. Perhaps while in England, Claude can acquire a castle or two for his real estate firm.
Get to know Claire and Claude Rémy for yourself when The Courtship premieres on Sunday, March 6 at 8 p.m. EST on NBC.